Being a mechanical engineering student, you would know that this field requires a lot of skills and uncompromising attention to the details. Are you looking out for a laptop that will work as a workstation for you? If yes is that you answered then you should know that only when you buy the right kind of laptop it will serve the purpose.
If you think that any laptop that is available in the market will help you serve the purpose, but that's not true. you require a powerhouse that will handle all your loaded projects with ease.
Engineering applications are not the same as the fine arts ones. They are extremely demanding just like the gaming requirements, they need ample memory and storage, amazing resolution and large display. You may be thinking it is impossible for you to find a laptop having all the necessary requirements, before you jump to a conclusion, go through the list of best laptops for a mechanical engineer that we have compiled for you.
To buy the right one you would have to put in a lot of time, but we are here to help you. The list compiled for you will make your search simpler and better.
Before you go directly to the list, check out the basic requirements that make the best laptop for mechanical engineering students. Some of the requirements are specific to the engineering field which may or may not be the same for the students of any other field.
The Basic Requirments
The processor speed is one of the most important factors that an engineering student needs to consider because the applications required by them are CPU exhaustive. If you prefer going light on the processor, keep in mind that you won't be able to load huge database required to set up the station. You will waste a lot of your time waiting. One thing that goes hand in hand with the processor speed is the memory. You cannot go light on the memory with fast processor speed. if the memory is low, then the machine's processor would not perform as it should.
For the engineering students, a laptop having a memory of 8GB will be good. If you do not have any budget constraints then, opting for a 12 GB or 16 GB memory would be great.
A good video card is not optional for a mechanical student. You require the machine to run heavy programs that need fast speed and excellent resolution to perform the functions. The average laptops will not handle the applications that a mechanical engineering student requires such as CAD and MATLAB.
One aspect where you can compromise a little is the storage. for a student, a laptop having 250 GB storage will be sufficient. If you are ready to spend money, you can consider buying a laptop with 500GB which would cost you anywhere above $1000.
Lastly, when it comes to the operating system, you already may be confused between Mac and Windows. Most engineering programs will work great on both, for a fact, Windows is cheaper than Mac.
List of Best Laptops for Mechanical Engineering Students
Check out the list that we have compiled for you. Before you finalize a machine, make certain that you consider your needs and budget, to make the right decision.
ASUS VivoBook Pro 17
The ASUS VivoBook Pro 17 is a modern marvel loaded with 8th generation Intel Core i7 processor, an NVIDIA GeForce GTX 1050 graphics that make the visuals lifelike and vivid.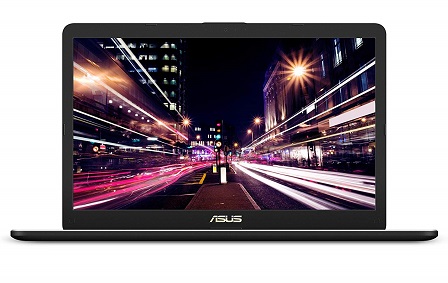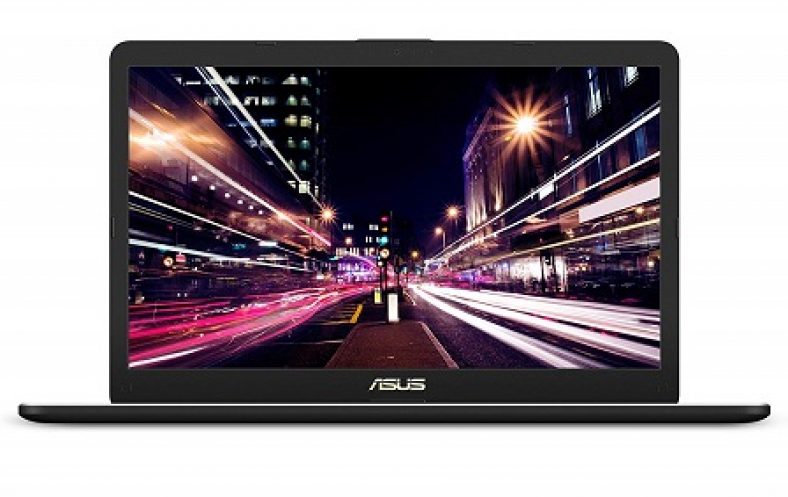 It has a 17.3'' FHD wide-view display and an ergonomic, sleek and stylish design. It also has a full-size backlit keyboard that is great for every mechanical engineer working on-site at night. Its powerful processor enables the user to multitask without compromising on the efficiency. The memory capacity is about 16GB DDR4 RAM and 256G M.2 SSD + 1 TB mechanical hard drive combo and a windows 10.

Not only this, it has two 2.0 USB ports and two USB 3.0 ports that keep you connected always. It's a great performance laptop with an excellent build quality that is worth every penny.

[content-egg module=Amazon template=custom/simple_list next=1]
HP Pavilion Touchscreen Laptop
The thin and lightweight HP Pavillion 15 laptop ensures a smooth balance between work and play. It is powered by the latest 10th generation Intel Core i7-1065G7 processor with a turbo boost speed of 3.9 GHz.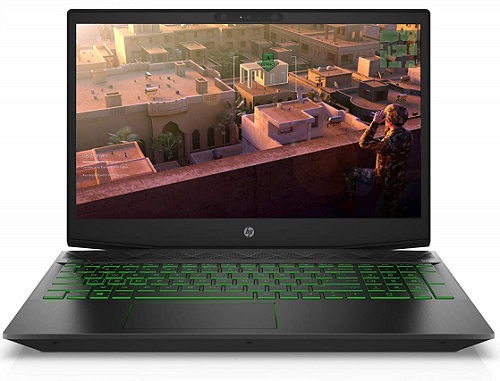 The eight-way powerful processing ensures high-efficiency power for up to 8 hours and 30 minutes with its long-lasting battery.

The HP Pavillion laptop is also equipped with 12 GB RAM and 1 TB HHD. The massive hard drive space enables you to store vital documents, files, and folders with ease. You can also perform various productive tasks and transfer data at a lightning-fast speed.

Even after being thinner than its predecessor, it is capable of surviving bumps because of the Corning Gorilla Glass 3 screen and minor spill-resistant keyboard. The 15.6-inch Full HD touch screen display with its stunning 81% screen-to-body ratio ensures an immersive viewing experience. Thanks to its brilliant micro-edge narrow bezel display, the laptop stands out as a good looking model!

[content-egg module=Amazon template=custom/simple_list next=1]
HP ENVY 13 Inch Thin Laptop
The HP Envy 13-inch is a portable and sleek laptop suitable for mechanical engineers on the go. It is designed with a three-sided micro-edge 13.3-inch 4 K display, featuring a wide viewing angle of 178-degrees.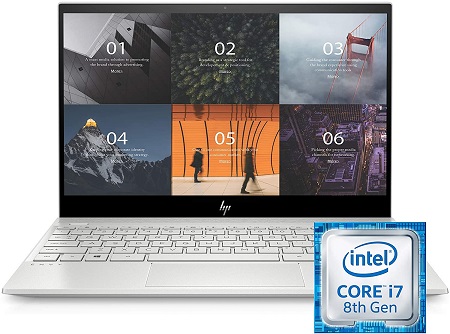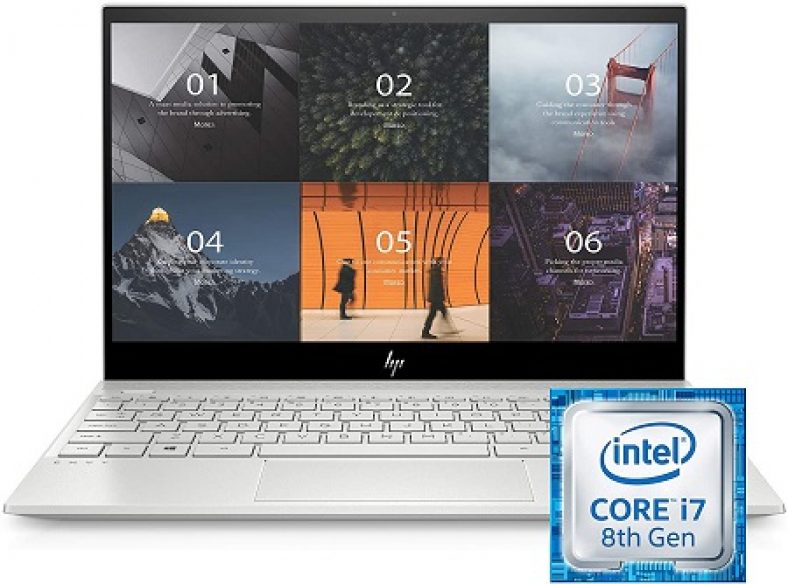 The touch screen is also coated with a durable and protective Corning Gorilla Glass, allowing it to withstand bumps and scrapes. Hence, the lightweight model is ideal for travel purposes.

It is powered by the 8th generation Intel Core i7 processor with a turbo boost speed of up to 4.6 GHz. The 16 GB RAM, 512 GB SSD, and NVIDIA GeForce MX250 graphics with powerful processor ensure smooth and efficient performance. It comes with a long battery life of up to 12 hours and 45 minutes to keep you productive for the entire day.

You can keep your essential files and folders safe and secure with the log-in fingerprint reader. The patented Biometric 3D technology ensures the easy and secure login with the touch of your finger. Hence, only you are capable of accessing your vital documents. It is a versatile laptop equipped with various other innovative features like an image pad with gesture capabilities, backlit keyboard, and others.

[content-egg module=Amazon template=custom/simple_list next=1]
Dell XPS 13 7390 13.4 inch FHD
The 2-in-1 touch screen laptop from Dell is equipped with the latest 10th generation Intel Core i7 processor. The turbo boost speed of up to 3.9 GHz helps you in performing computing and daily tasks with efficiency.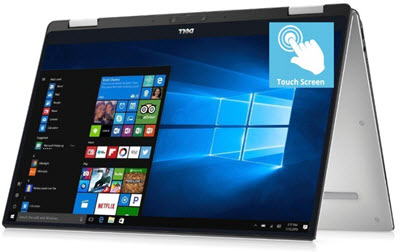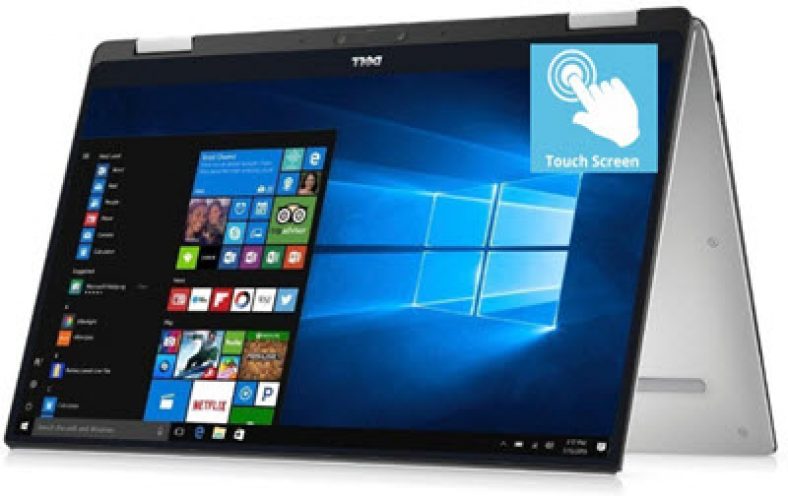 The smooth and responsive performance of the laptop is teamed with a massive storage space of 512 SSD.
The 16 GB RAM helps in multitasking, allowing you to run multiple applications at once.

It also comes with a long battery life of 10 hours to keep you productive throughout the day. Hence, the Dell XPS 13 is an ideal option for students, business, and daily use.

The 13.4-inch Full HD display serves as a suitable touch screen tablet once you flip the laptop. It also comes with a backlit keyboard for convenient typing experience even in the dark.

[content-egg module=Amazon template=custom/simple_list next=1]
ASUS ROG Strix Scar Edition
The new ROG Strix Scar Edition from ASUS is made for the people who have high speed, great storage, and display requirements. It runs on a powerful Intel Core i7-8750H processor.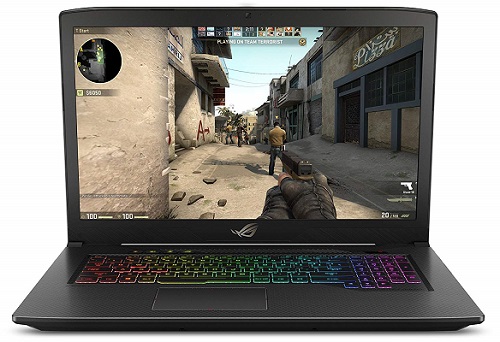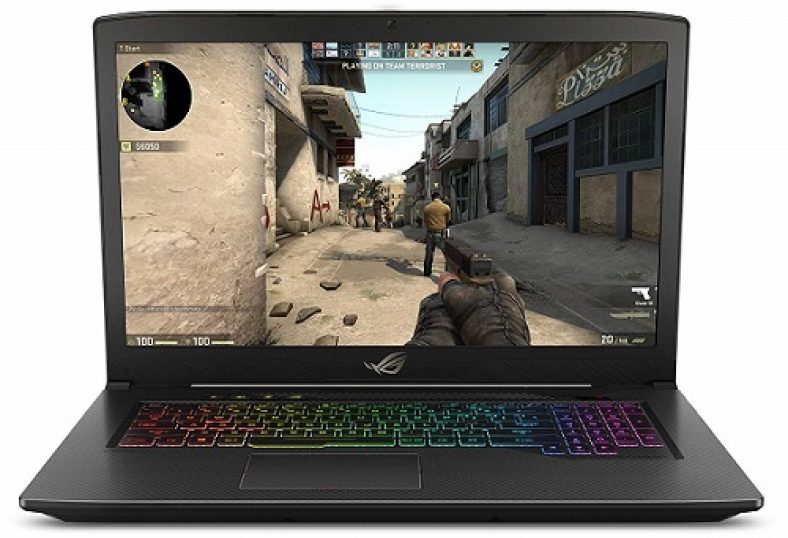 The 8th generation Scar Edition has many more added features to it, such as an AURA SYNC RGB customizable keyboard and 12V fans for improved thermal performance. The 120 Hz 17.3" full HD display is super fast with a response time of just 3ms. It has up to five times more performance than the traditional HDD drive, ideal for gaming and other high-grade applications. The graphics card size is 4 GB.

There are one USB 2.0 port and four USB 3.0 ports that keep you connected all the time. The operating system is Windows 10 Home and the RAM is also upgradable. Its a light, powerful and has some great configurations, pretty much a decent buy.

[content-egg module=Amazon template=custom/simple_list next=1]
LG Gram 17 Inch Laptop
The LG Gram laptop redefines portability without compromising on design and features. The model weighing only 3 pounds features a large 17-inch IPS display with a wide viewing angle. The stunning display delivers clear and precise images to enhance your productivity.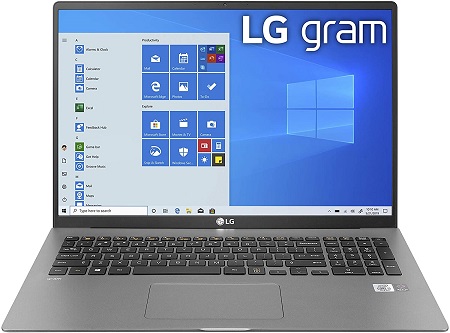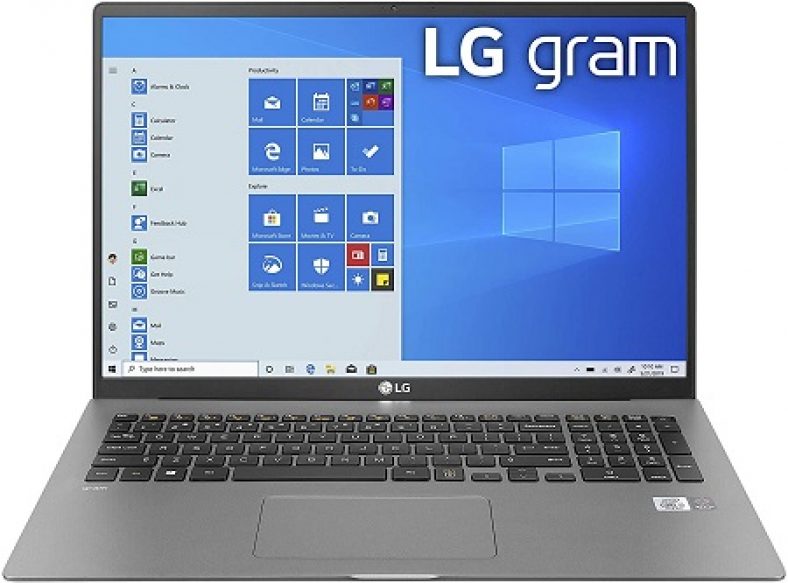 The laptop is powered by the latest 10th generation Intel Core i7 processor and Intel Iris Plus Graphics. This ensures two times the performance than its 8th generation predecessors. It is also equipped with 16 GB RAM and 1 TB SSD for massive storage and efficient multitasking.

The model delivers high performance for smooth content creation and seamless 4 K gaming experience. With 80 Wh battery, you can work continuously from 9 to 5 as it lasts for up to 17 hours.

The LG Gram is built to last as it has passed seven tests of the US military standard. Hence, it is capable of withstanding extreme pressure, heat, and shocks.

You can work efficiently with the versatile Thunderbolt 3 port as it allows you to charge, display, and transfer files at a fast speed.

[content-egg module=Amazon template=custom/simple_list next=1]
Alienware New M15 Gaming Laptop
The Alienware M15 new gaming laptop, powered by the 9th generation Intel Core i7 processor, ensures high efficiency and superior performance.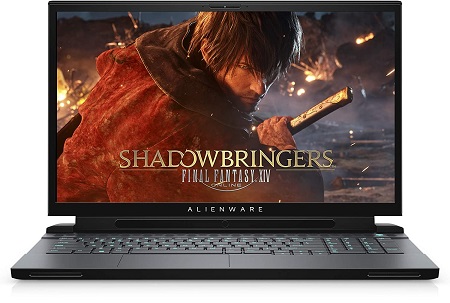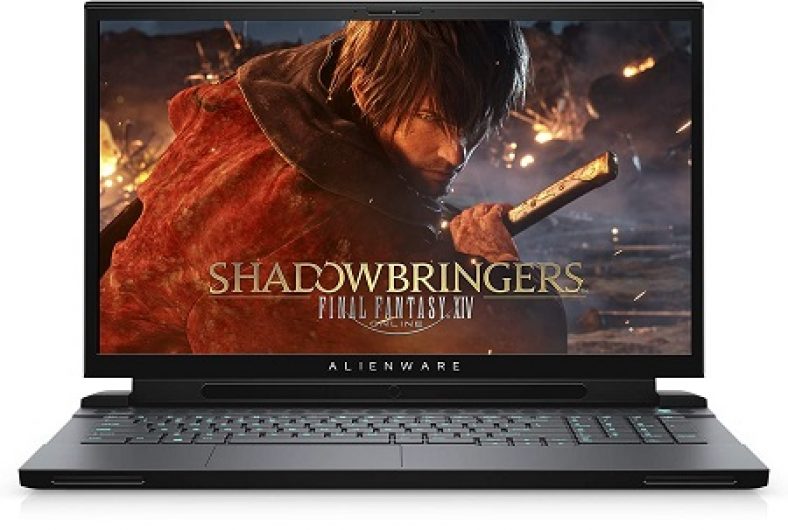 The stunning 16.6-inch Full HD display enhanced by the NVIDIA GeForce RTX 2060 graphics delivers life-like and vivid visuals for a seamless gaming experience.

Moreover, the powerful processor and superior visuals make it ideal for designers and mechanical engineers. With its long battery life of 76 Wh, you can continue working for hours. This enhances your overall productivity during 3D modelling and other productive tasks. It also features an improved keyboard with a premium touchpad for smooth typing.

The Alienware M15 is the thinnest notebook built using premium quality copper, magnesium alloy, and steel. The lightweight model is capable of keeping you productive for hours without overheating. It is equipped with an advanced thermal technology, Cyro Tech V3.0, that maximizes performance by keeping the laptop surface cool to touch.

[content-egg module=Amazon template=custom/simple_list next=1]
Lenovo Premium Flagship Yoga
No matter what, Lenovo always put efforts to keep the laptop quality high since its establishment in 1984. Lenovo Yoga laptop series first started in 2012 and is named so because of the ability of the laptop to assume multiple forms as it comes with a hinged screen.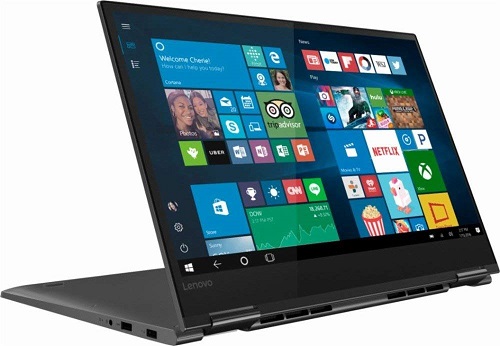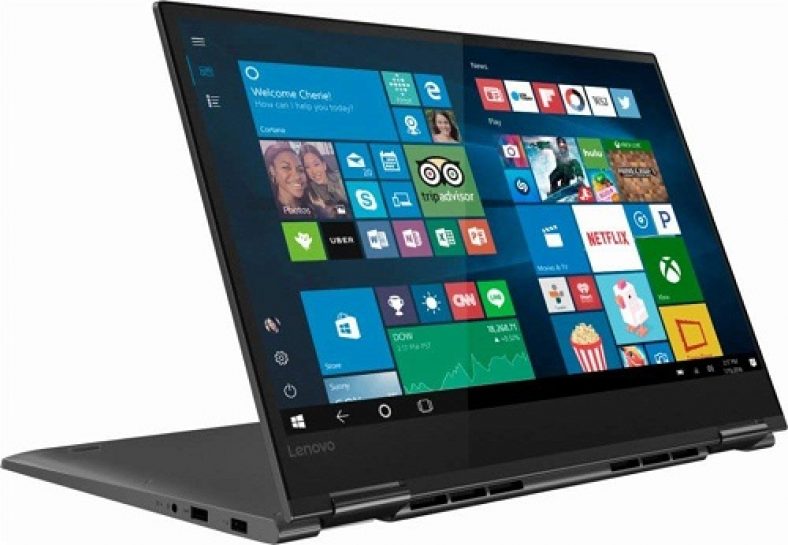 Lenovo premium flagship yoga is one of the recent releases from the Lenovo which is upgraded to its previous version. The latest laptop is equipped with the latest technology and have better performance than that of the previous. It has 8th generation Intel Core processor with an average speed of 1.8GHz and it can turbo-boost up to the 4GHz. Along With powerful processor, Lenovo added 6MB of CPU cache. Latest processor and CPU cache helps the laptop to perform faster.

Not only it is up to date with the processor but it does have 8GB RAM and 256GB SSD which means we have enough specification that will keep things faster. Its 15.6-inch widescreen with full HD support will help students to draw their projects and 1920×1080 pixel resolution will make the image and video pop up. It runs on Windows 10 OS and provides better connectivity as it comes with USB Type A, C, HDMI, and Thunderbolt ports.

[content-egg module=Amazon template=custom/simple_list next=1]
Acer Predator Triton 500
The Acer Predator Triton 500 is the perfect combination of innovative features and a powerful 9th generation Intel core i7 processor.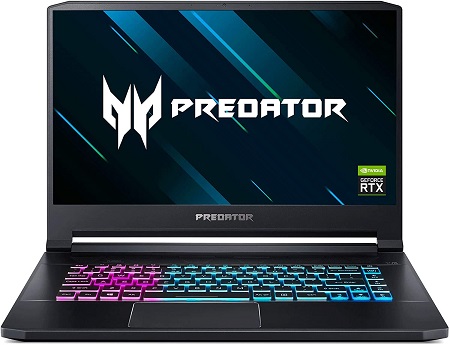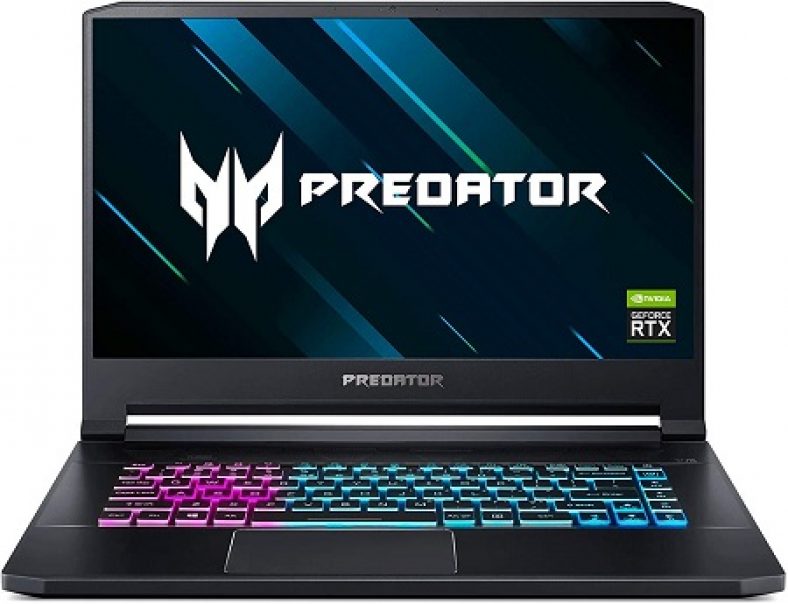 It is equipped with 16 GB RAM and 512 GB SSD for optimum storage and efficiency. On the other hand, the NVIDIA GeForce RTX 2060 graphics with dedicated 6 GB RAM ensures revolutionary gameplay and design.

The model also features a 15.6-inch Full HD widescreen LED-backlit display with a refresh rate of 144 Hz and a response time of 3 m. The smooth and seamless visuals make the laptop suitable for most professional gamers, designers, and engineers.

Along with stunning visuals, the Acer Predator Triton 500 delivers an immersive sound experience. Also, the backlit keyboard is another stand out feature to look out for. You can work and play for hours without worrying about overheating. It comes with the 4th generation Aeroblade 3D fan cooling system to keep the internal system of the laptop and its outer surface cool at all times.

[content-egg module=Amazon template=custom/simple_list next=1]
Razer Blade 15 Gaming Laptop
The ultra-compact and lightweight Razer Blade 15 gaming laptop is equipped with the latest 9th generation Intel Core i7 processor to ensure smooth and efficient performance on the go.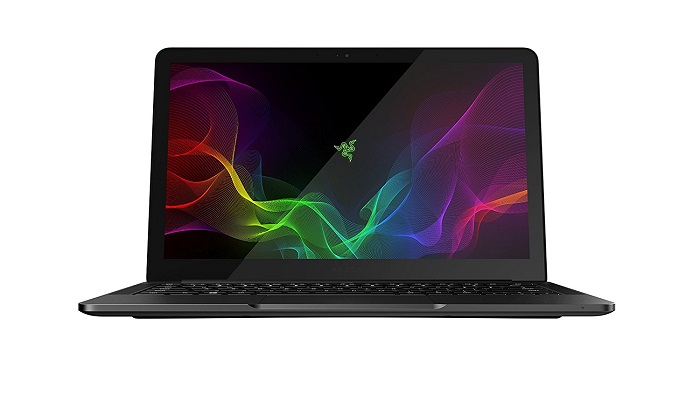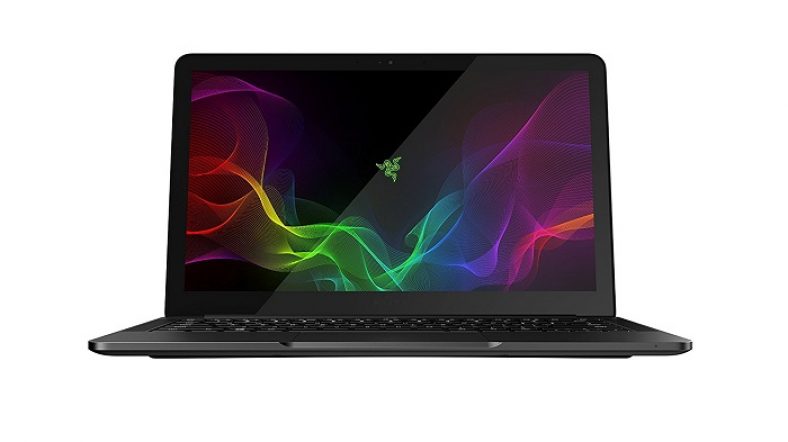 The 15.6-inch Full HD display is enhanced by the NVIDIA GeForce RTX 2070 graphics for an unmatched visual experience.

The model comes with 16 GB RAM and 512 GB SSD storage, making it adequate for mechanical engineers. It also includes extensive wireless connectivity to help you remain connected to the world at all times.

You can easily perform computing, designing, and other productive tasks on this portable laptop. Moreover, the unique vacuum-sealed and liquid-filled copper vapour chamber ensure maximum performance by spanning the heat-generating components.

[content-egg module=Amazon template=custom/simple_list next=1]
Microsoft Surface Pro 6
'Surface Pro' is one of the most successful laptop series from Microsoft that win the heart of many laptop users due to its sleek design. Though Microsoft added some latest technology to the Surface Pro 6, the overall design remains the same as the last couple of generation. The only big change that visible at first glance is its matte black finish, and it's impressive.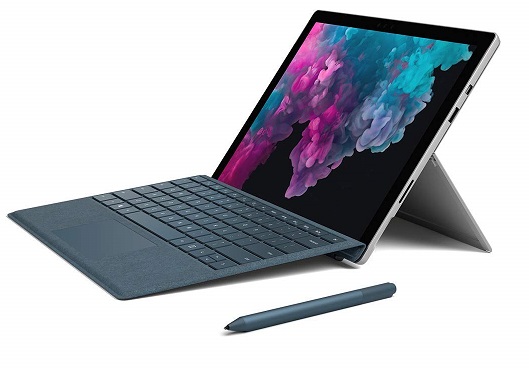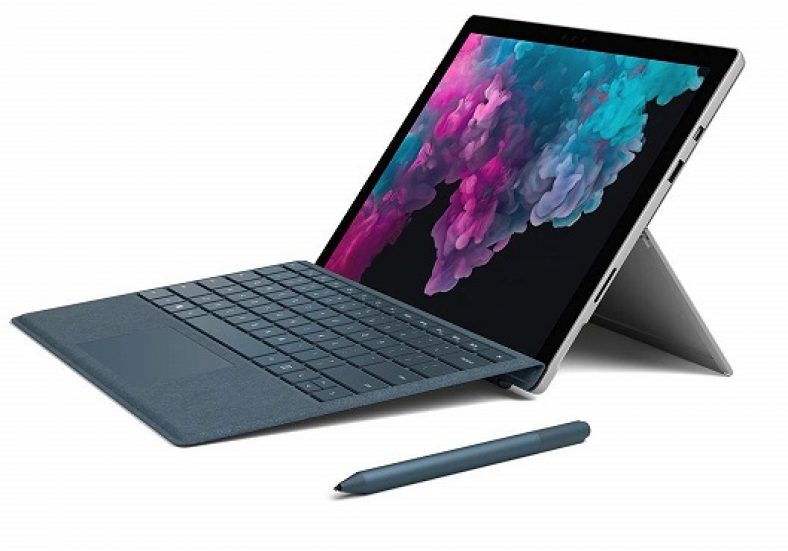 At first glance, it looks like a tablet but you can use it as a laptop. It is a lightweight beast with strong battery life and that's what makes it an ultraportable laptop. The processor has been upgraded to the 8th generation of Intel Core and is available in i5 and i7 variants.

The RAM varies in 8GB & 16GB so does the storage in 128GB, 256GB, 512GB and 1TB. One of the costlier version comes with Intel Core i7, 16GB RAM and 1TB SSD, which is too much to ask for in a laptop for an average user unless and until you are planning to play the graphics-intensive games with it. Also, one major change that we notice is its OS which is changed from Pro version to Windows 10 Home edition. It weighs 3.5 pounds, has 13 hours battery life and comes with a 12.3-inch display with 2736×1824 pixels resolution.

Though Microsoft does not have much to offer by upgrading Surface Pro 5 to 6, this laptop does not fail to deliver the best specification it can today. Overall, this can be a good pick for mechanical engineers students.

[content-egg module=Amazon template=custom/simple_list next=1]
FAQs about Laptop for Mechanical Engineers
Is a laptop required for mechanical engineering students?
Mechanical engineering is no more about studying objects or systems in motion. Every professional field requires a good quality laptop, including mechanical engineers. He or she will require a laptop that is capable of computer-aided design and manufacturing software. Hence, it is necessary to carry a suitable laptop.
Do I need a powerful laptop for engineering?
You will need a powerful and efficient laptop equipped with the latest processor for purposes like 3D modelling or CAD. Check for a laptop that has the ability to run anything for your convenience.
How much RAM does an engineering student need?
Mechanical engineers and designers, dealing with CAD need a minimum RAM of 8 GB. However, a laptop with 16 GB RAM or higher is considered to be adequate for engineers.
Are gaming laptops good for engineers?
Yes, gaming laptops can be used for engineering as they come with powerful processors, stunning graphics, and strong hardware.
Is MacBook suitable for mechanical engineering students?
MacBooks are not ideal for mechanical engineers as they lack the Windows OS. They are suitable for programmers, product, and graphic designers.