Why Linux? Well, the most important reason for using the Linux operating system is its resistance against malware and ransomware attacks. It's a fast, robust and a lightweight OS that requires less space and minimum hardware resources to run. You can install Linux independently or along with other Operating Systems including Windows. In this article, I will discuss the perquisites and the installation steps needed to install Linux on Windows Laptop.
Linux Versions
Before you actually start downloading the Linux OS. There are many variants of Linux to choose from, and it is always confusing to pick the right distro (distribution) for you. There are many factors which can influence your decision while using a specific Linux distro. You need to check the support, its compatibility with different apps or software you intend to use, hardware requirements and last but not the least your own skills in Linux. Having said that, if you are a beginner you can opt for Ubuntu, OpenSUSE, Fedora and Linux Mint. On the other hand, if you are a seasoned player in Linux you can go for Gentoo, Debian or Slackware.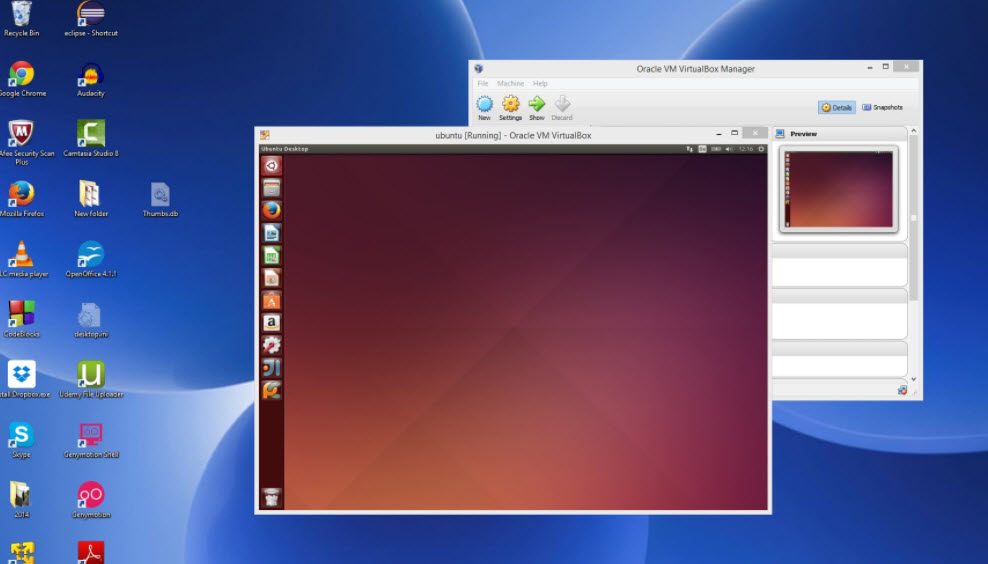 "Note: For the systems with older CPU you have to download 32-bit Linux OS instead of 64-bit version."
Preparation
Make sure the windows OS is already installed on your computer
Check the availability of partition on the hard disk. You can check the partitions with disk management utility.
Download an ISO file of Linux. In this tutorial we will be using Linux Mint, you can download any version since the installation steps are the same in all the Linux versions.
Step by Step Instructions to install Linux on Windows Laptop PC
Step-1 Create a bootable Ubuntu Linux USB
After you have successfully downloaded the ISO file of Linux OS, it's time to create a bootable CD or a USB drive. You can use any of the software available for this purpose. Some of the top bootable USB tools include Rufus, WinSetupFromUSB, UnetBootin, and WintoBootic.
We will use a portable version of Rufus to create a bootable USB disk. Rufus offers two versions of software one of them is an installable version, and the other one is a portable app. Open the software and insert a blank USB in USB port (of at least 2GB of size) of your system.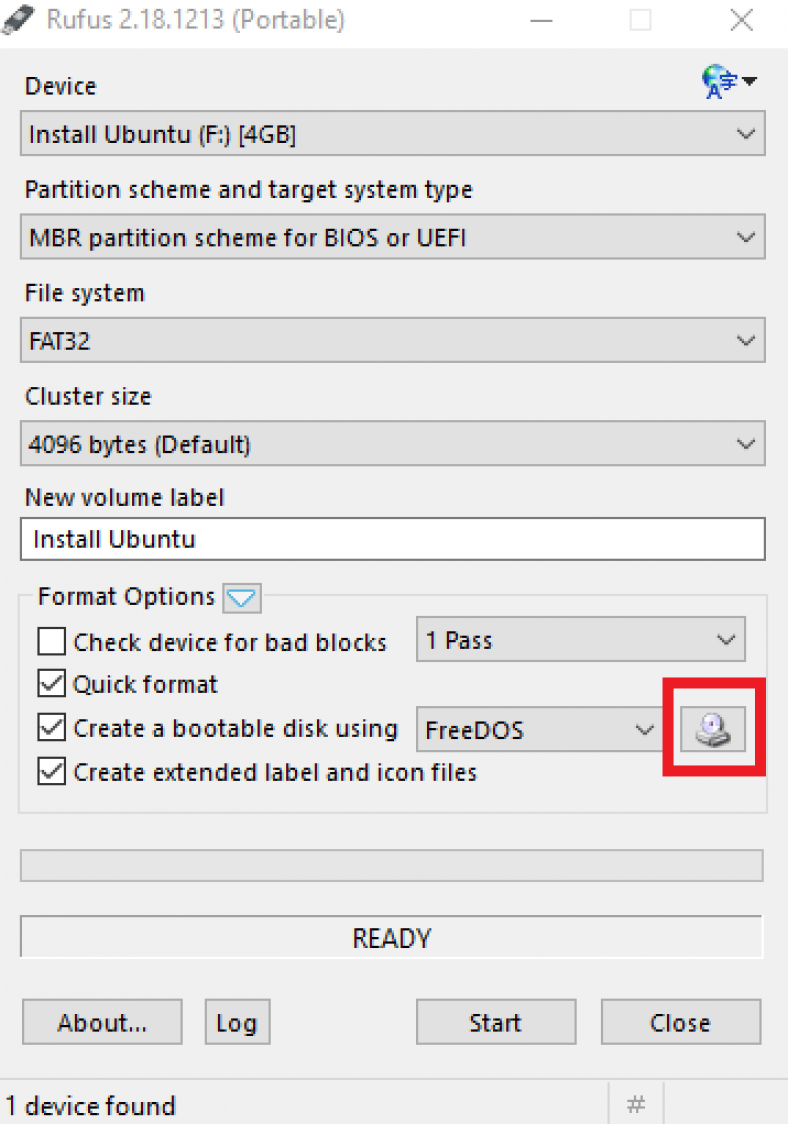 Select ISO image in front of the "Create a bootable disk using" field as shown in the image above. Click on the small icon provided beside this and select the ISO image file from the location where you have saved it earlier.
Step-2 Create a Raw Partition.
You need an unallocated space on hard disk. Right click on "My Computer," click or tap on Manage and in the next screen, under the storage click on Disk Management.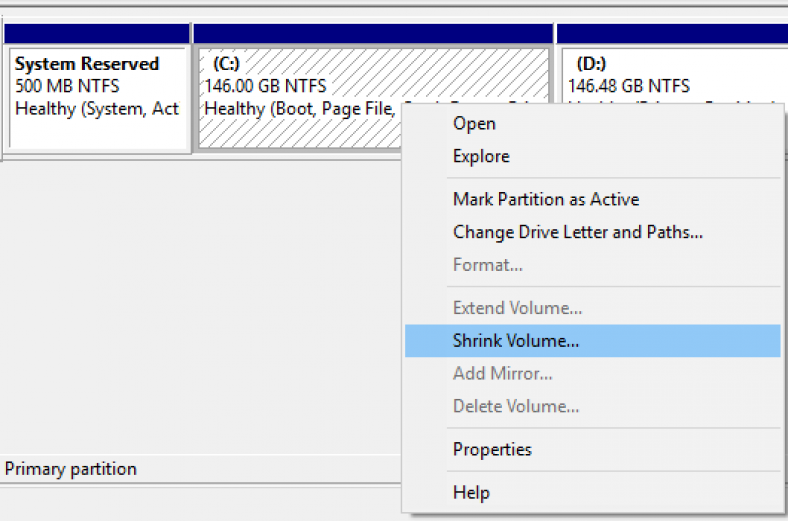 Now right click on C drive and click Shrink Volume. Enter the amount of space to shrink. It will show an unallocated space alongside primary volume.
Step-3 Install Ubuntu
Insert the Bootable USB drive in the USB port and turn on the computer. Move to Boot options; you can do so by pressing F9 or F2 keys on the keyboard. Now select the USB drive as the boot option.
The system will start loading from Ubuntu USB drive and present you following five options to you.
Try Ubuntu without installing
Install Ubuntu
Check Disk for Defects
Test memory
Boot from the first Disk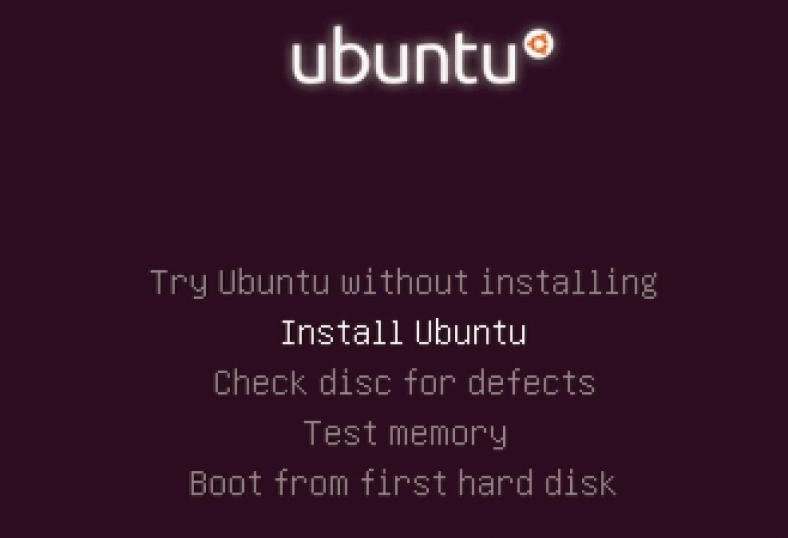 I will select the second option that says "Install Ubuntu."
In the Next screen, you will get two options.
Try Ubuntu. This option will open the Ubuntu desktop without writing any files on the hard disk. This is good to have a feel of Linux environment before actually installing this OS on the storage drive.
Install Ubuntu. If you have made up your mind to install a fresh copy of Ubuntu or install it in addition to your existing windows, you have to select this option.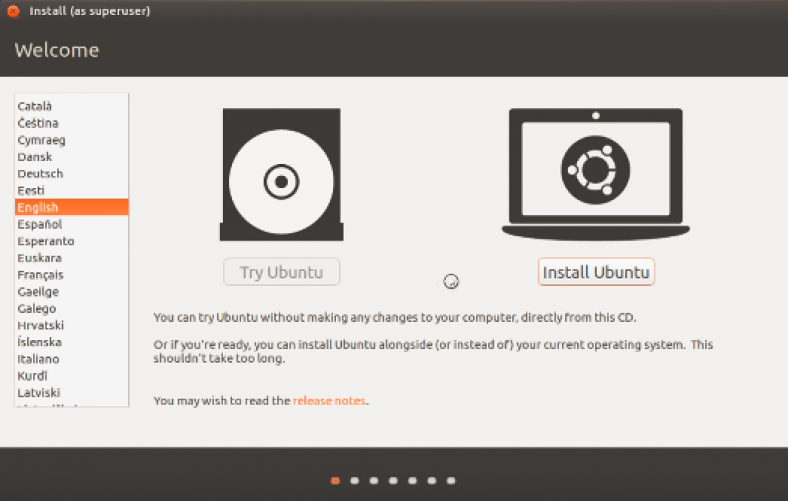 We will click on install Ubuntu and on the next screen, it will display two option to select from. You need to check both these options that say "Download updates while installing Ubuntu" and "Install third-party software for graphics and other hardware."
Both of the above options will protect your system against any irritating notifications to update the Linux OS after completion. The second option will install all the necessary drivers for graphics, Wi-Fi, sound and other hardware.
Installation Type. You can choose one of the options of installation types. Here we will select 1st option since we are installing Linux on a Windows Laptop.
Install Ubuntu alongside Windows 10
Erase Disk and Install Ubuntu
Something else. Select this for managing partitions manually.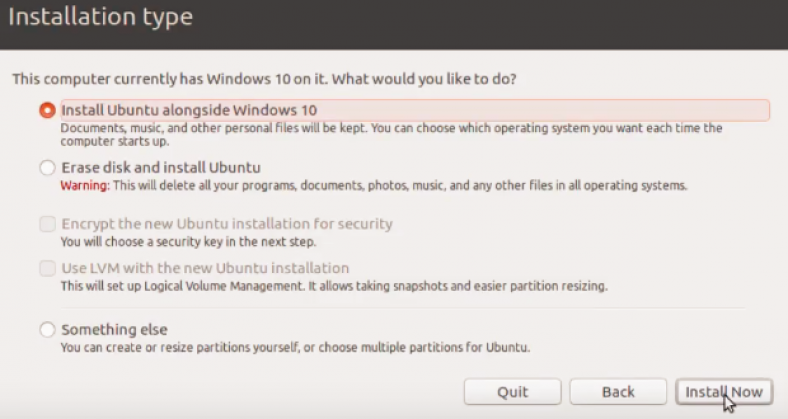 Select Region and keyboard layout. In the next two screens, select your geographical location where you are and select the keyboard layout and language.
Who are you? In this step, you will be asked to fill in your credentials. Here you need to type your name and computer's name. In the next fields you can have your username and password and select the option whether the Linux requires username and password to login or you want the Linux to open automatically.
After you have completed all the steps described above, it's time to sit back and relax while Ubuntu Linux copies the necessary files. Finally, when (depending on the speed of your system) you get a message that "the installation is complete and you need to restart the computer in order to use Linux" go to the last step of installation.
Restart the Computer
After you restart the computer, you will get the options to select Ubuntu or Windows 10. You can login to Ubuntu by inputting the username and password.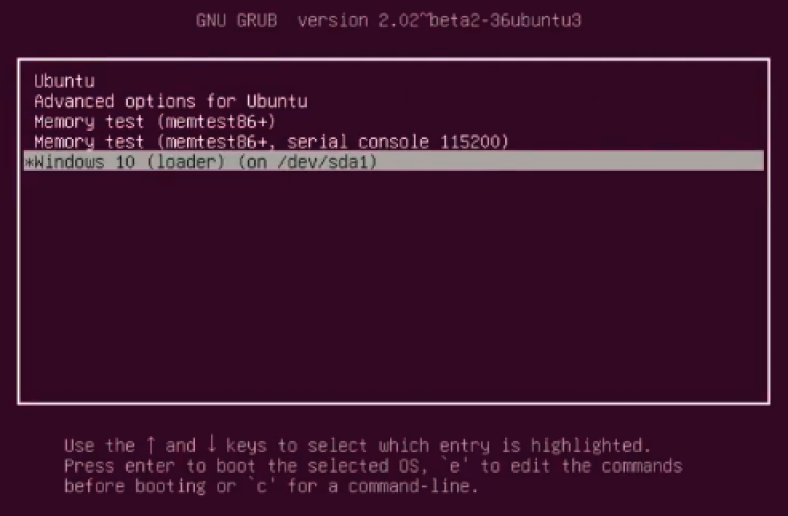 Final Words
The user-interface of Linux has improved a lot in the recent years. Users have started using it on their desktops either in a dual-boot mode or stand alone. Riding on the popularity, Linux is used both by business and corporates and home users, and the trend is on the rise. By following the instructions mentioned here, you can install multiple operating systems as well as multiple Linux distributions on a single system. Which Linux distro are you using on your system? Share your views below.