Here you will find the best 9 laptops in the year 2022 you can use for ethical hacking or network security purpose. In the 21st century world, hardly any profession doesn't need to use a laptop in their day-to-day routine. Hackers or security professionals have emerged as one of the top classified occupations in the IT sector. Their job demands high performing and super-fast machines, as the professions involve multiple technical processes like cracking passwords, DDoS attacks, server intrusions, coding, and penetration testing.
These processes require the hardware of your device to handle and process vast amounts of data. So, if you're aiming to become the next top ethical hacker of your generation, you need a laptop that can handle the load of intensive tasks involved in the hacking process.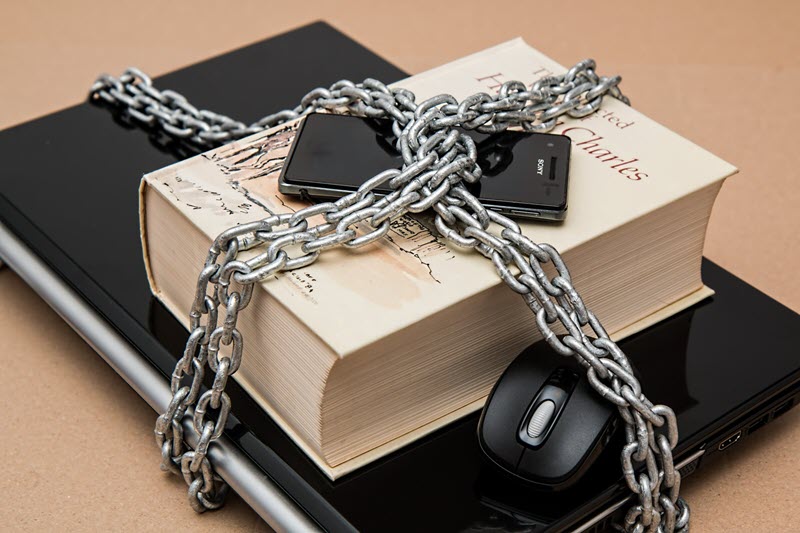 Things to Consider Before Buying the Best Laptop for Hacking (Ethical Hacking)
The white hat hacking involves running multiple OSs, Virtual Machines (VMs), server intrusions, and data crunching. Hence, we suggest that you should consider the best processing speed, high-end RAM, and a GPU with room for extra RAM space. Hacking demands more powerful software and tools, which ultimately requires a well-configured laptop with durable hardware devices.
CPU
To run at least 4-5 virtual machines at a time, you need a lightning-fast processing speed. The primary reason you must go for quad-core or hexa-core processors families. Data crunching needs the help of any quad-core CPUs. So we suggest processors like 8th generation i5 and i7 processors with the Linux based OS. Make sure to check on the benchmark scores of the processor family you're choosing before purchasing the device.
RAM
If you have just started with ethical hacking as a career, 8 GB RAM will suffice, but we suggest you must go for 16 GB – 32GB RAM as you will eventually expand your hacking tasks and activities as time goes on. Running multiple virtual machines and continuous data crunching requires high cache, so go for the 16 GB RAM as it will ensure uninterrupted and streamlined hacking.
Graphics Card
We recommend a minimum of 2 GB of graphics for security professionals. If you have completed your ethical hacking course and are actively pursuing a professional security career, then you should go for at least 4 GB dedicated graphics card. You will feel a real difference in the brute force attack of an upgraded graphics card with higher memory.
Network Adapter
A sound WiFi card is a must, as it allows you to enter WEP secured networks to test the WiFi for vulnerabilities. We recommend checking the WiFi card before purchase, ensuring the best buy in the segment.
Optional Requirements
These are not the essentials, but you should also consider these things while buying a laptop for hacking. The laptops with the best essential features and additional features like longer battery life, a lightweight, and a backlit keyboard are considered to be the most convenient for this purpose. The reason for the best battery backup and light-weight is that it allows you to carry your laptop everywhere you go without any burden, and the backlit keyboard ensures optimum working even in the dark without any issues. You can invest in any right wireless mouse as it will increase your speed of hacking tasks, and you can navigate between VMs and processes quickly.
Top 9 Best Laptops for Hacking in 2022
This thin & light laptop from MSI is well-crafted for gaming and high-end software usage. This 0.85 Inch slim model weighs only 4.10 lbs and offers you the best hardware in its category at the best price when compared to its competitors. The 9th generation hexa-core i5 processor gives you fast processing and multi-tasking ability.
8 GB DDR4 RAM allows you to run 3-4 VMs at a time, and you can even extend your RAM up to 64 GB using the second slot. 15.6″ FHD display comes with a 1920X1080 resolution, which is one of the best displays at this price point. 512 GB NVMe SSD ensures fast data processing, NVIDIA GeForce GTX 1050Ti 4GB GDDR5 is an add-on with this MSI package for gaming and high-end software usage.
This MSI beast comes with a cooling mechanism, which keeps your machine 10% cooler than its rivals. Given the specifications and price, this is one of the suitable laptops to run multiple VMs and security auditing tools. Seven hours of battery backup and a backlit keyboard gives you the flexibility to carry on your things and work in the dark without any external power backup.
HP's Pavilion flagship has been generating superior products for people for a long time. This model in the Pavilion series comes with an 8th generation Intel core i7 processor with a base frequency of 1.8 GHz with a turbo boost up to 4 GHz. It provides you with fast processing without any lag.
8 GB DDR4 RAM supports multi-tasking and allows you to run at least 5 VMs at a time. Intel Integrated 620 Graphics is sufficient for beginner and intermediate level hackers. 15.6″ Touchscreen WLED-backlit FHD IPS BrightView Micro-edge (1920 x 1080) Touchscreen Display is the best in class and top-ranked amongst its competitors.
Pavilion 15 also comes with an optimum battery backup of 5 hours and an island-style backlit keyboard to give you flexibility over power-cut and difficult situations. Moreover, it provides you with the best connectivity ports in the segment- 1 USB 3.1 Type C, 2 USB 3.1, 1 HDMI 1.4, 1 RJ-45 (LAN), 1 Multi-Format Digital Media Card Reader, and 1 Headphone-out/microphone-in combo jack, a feature which is an added advantage over its rivals. Overall, HP pavilion 15 is a power-packed machine for security professionals.
The third laptop on the list is Asus Vivobook S15. This thin & light laptop comes with some of the best specifications in its price range. Powerful Intel Core i7-8565u Processor gives you a 1.8 GHz base frequency and a turbo boost of up to 4.60 GHz to run multiple intensive operations at a time. 8 GB RAM allows a smooth run of up to 4 VMs at a time for ethical hacking. This model comes with 256 GB PCIe NVMe SSD & 1 TB HDD to store vast amounts of data and make operations on data for a seamless performance.
Display of Asus Vivobook S15 comes with 4 Way NanoEdge bezels 15.6 Inch panel giving you 88% screen to body ratio. It gives you a staggering battery backup of up to 7 hours with which you can complete all your tasks.
The ergonomic island-style backlit keyboard comes with a fingerprint sensor providing ample typing flexibility and amazing and crucial seamless travel. Asus Vivobook comes with a 0.7 Inch thin metal chassis body, which offers a beautiful aesthetic for your machine. Asus Vivobook S15 is a powerful, lightweight, stylish laptop.
The fourth laptop in this list comes from Acer. Acer's Aspire flagship has given us a range of notebooks with different specs. This model from the Acer Aspire series comes with an Intel Core i7-8565u Processor, which ensures a smooth simultaneous run of multiple CPU intensive tasks. 12 GB DDR4 RAM is capable of doing heavy intensive tasks such as data crunching for hours without any lag, which is more than enough for beginner and intermediate hackers.
Acer Aspire 5 is one of the best options in this scenario that comes with PCIe NVMe 512GB SSD for faster Data I/O operations. 15.6″ Full HD (1920 x 1080) widescreen LED-backlit IPS display gives you one of the best viewing experiences in this segment. NVIDIA GeForce MX250 with 2 GB of dedicated GDDR5 VRAM graphics card is sufficient for intermediate-level IT network security officers.
The machine is boasted with a backlit chiclet keyboard with satisfactory key travel between the fingers. Overwhelming 9.5 hours of battery life is more than the average of its competitors. It's a complete package for Acer lovers, and if you're one of them, you can blindly go for this model.
The next laptop is my favourite one – Lenovo ThinkPad T480. This ThinkPad is powered by 8th Generation Intel Quad-Core i5-8250U 1.60 GHz Processor (Max Turbo 3.40 GHz, four cores eight threads, 6MB SmartCache) for best performance with multi-tasking ability and capable of running multiple VMs at a time. 16GB DDR4 RAM coupled with the Toshiba 256GB PCIe NVMe 2242 M.2 SSD storage for speedy I/O operations.
Lenovo ThinkPad flagship is popular amongst the hacker community because of its top-notch hardware configurations and form factors. ThinkPad's keyboard is more popular than most of the backlit keyboards out there despite a non-backlit keyboard as it provides ample space between keys.
It comes with power bridge technology where you can swap out an exhausted battery and replace it with a charged one without turning off your system. After using it for over a month, we can say ThinkPad is the star player on this list.
Dell G5 15 is one of the most popular machines amongst hard-core gamers and security professionals because of its loaded features. 9th Gen Intel Core i7-9750h processor comes with a 12 MB cache & runs on the base frequency of 2.60 GHz with turbo boost up to 4.50 GHz for faster performance.
This processor is coupled with 16 GB DDR4 RAM and Nvidia GeForce GTX 1650 with 4GB GDDR5 dedicated Graphics card. Dell G5 15 comes with 256 GB M.2 PCIe NVMe Solid State Drive + 1TB 5400 rpm 2.5″ SATA Hard Drive storage for seamless data I/O operations which enhances your data crunching capacity beyond the average hacking laptop.
Vulcan 15 has an innovative dual-fan cooling system with an advanced thermal design to ensure cooling while you do the multiple CPU & memory intensive tasks on your laptop. 15.6 Inch FHD (1920 x 1080) Anti-Glare LED backlight Non-Touch narrow Border IPS display is another feature that attracts most gamers and workaholic security professionals. Overall, Dell Vulcan 15 can be a good bet if you're looking for a high-performance full-throttle machine.
MSI products are world-renowned for their superior performance and full-throttle gaming experience. This particular MSI GL63 is an entry-level gaming machine that comes with Intel Core i7-8750H Hexa-Core (9 Mb smart cache) with the base frequency of 2.2 GHz and turbo boost up to 4.1 GHz ensuring the best-in-class performance while multitasking. It is coupled with 16 GB RAM, which allows you to run at least 6 VMs at a time for hacker surveillance and NVIDIA GEFORCE GTX 1050 with 4 GB dedicated graphics card for potential black-hat hacking which we never recommend.
This MSI beast comes with a 128GB M.2 SATA + 1TB (5400RPM) hybrid storage drive. It has Intel 9560 Jefferson Peak (2×2 802.11 ac) for faster MU-MIMO wireless connectivity. Steelseries single colour backlight (red) backlight with Anti-Ghost key+ silver lining supports simultaneous key presses. 15.6″ Full HD eDP IPS-Level 45% NTSC Display gives you the best viewing experience.
This machine comes with the cooler boost 5 technology, which helps you cool down your system with a single keypress. After thorough testing, we concluded that MSI GL63 is an all-rounder player.
Alienware is a dominant player in the high-end, performance gaming machines segment. This Alienware M15 is one of the most popular products in the gamers' community & security professionals. This beast comes with an 8th generation hexa-core Intel i7-8750H processor with a 9 Mb smart cache mechanism that runs on a base frequency of 2.20 GHz.
With turbo boost up to 4.10 GHz. It is coupled with 16 GB DDR4 RAM and a 512GB PCIe M.2 SSD storage drive. NVIDIA GeForce RTX 2060 6GB GDDR5 dedicated graphics card allows you to run high-end software & tools with ease. 15.6 Inches FHD (1920X1080), Ultra Thin Bezel 144 Hertz Anti Glare IPS display provides the best viewing experience 300 nits brightness and 144 Hz refresh rate.
Alienware comes with a Crya-Tech V2.0 cooling mechanism, which helps in cooling and enhances the overall performance. Alienware has the best keyboard amongst its competitors, it has decent key travels & RGB backlighting, and it gives you some of the best experiences you can have while gaming.
This is the last, but the most anticipated laptop in the list of best hacking laptops – the Apple Macbook Pro "fancier" machine from your wishlist. Apple products are considered to be the benchmarks in terms of technical innovations, hardware specifications, and performance. This 13.3-inch machine is well crafted in just 0.59 Inch thin Aluminium body and comes with Brilliant Retina Display with True Tone technology Touch Bar and Touch ID.
It runs on an 8th-Generation quad-core Intel Core i5 processor with a base frequency of 2.4 GHz and turbo boost up to 5.00 GHz, 8 GB DDR4 RAM for fast processing. This beast has ultrafast 256 GB SSD storage and gives you 40 GB/s data transfer speed to facilitate rapid data I/O operations.
Apple's butterfly keyboards are improved now with the rubber layer beneath the keys making your code-cracking & server intrusions activities quieter. However, you might face connectivity issues with this laptop as it comes with only Thunderbolt 3 ports, for which, a multiport hub will be the right solution if you never forget to carry it with you. The battery life of the MacBook Pro is superior to any of its competitors, giving you all night work freely without any external power supply on a full charge. As the name suggests, Apple MacBook Pro is the best fit for pro security professionals.
Frequently Asked Questions
What is the minimum RAM size for a hacker laptop?
We recommend a minimum of 8 GB RAM for the best laptop for hacking. You should purchase any good notebook with at least 8 GB DDR4 RAM or more.
Which laptops do hackers use?
Hackers usually don't choose the laptops based on brand, but they look for suitable configurations & durable hardware devices using which. They can facilitate data crunching and server intrusions.
Do hackers use Windows OS?
No, Some of the Linux OS versions are specifically designed for penetration testing. Kali Linux, Blackbox Linux, Pentoo Linux, DEFT Linux, and Samurai Web Testing Framework, to name a few.
What software/tools do hackers use?
There are various software & tools available in the market designed, especially for security professionals. Black hat hackers are using the same software and tools against ethical hacking. Metasploit Framework, OpenSSH, Aircrack-ng, Nessus, L0phtCrack, and many more tools that are designed for the white hat hacking are used by security pros to do penetration testing of systems.
What is the most secure OS to have on a laptop?
You can use any security-focused operating system on your desktop to protect your system from hacker attacks. Alpine Linux, OpenBSD, Subgraph, Solaris, Qubes OS, Tin Hat Linux, and Windows 10 Professional are considered to be the most secure OS for personal computers.
Conclusion
We have made this exclusive list of the best laptops for hacking, considering the use case and convenience of security professionals, which suits best for novices as well as pros. You might observe that some of these laptops are good in gaming and programming, as well. If you are pursuing a career in the IT security field, then you can go for any of the above laptops.
Over time, you will find your routine made comfortable with any of the machines mentioned above as your daily driver. These laptops are designed specially designed for security professionals who use multiple OS, virtual machines (VM)s, heavy software, and tools frequently.