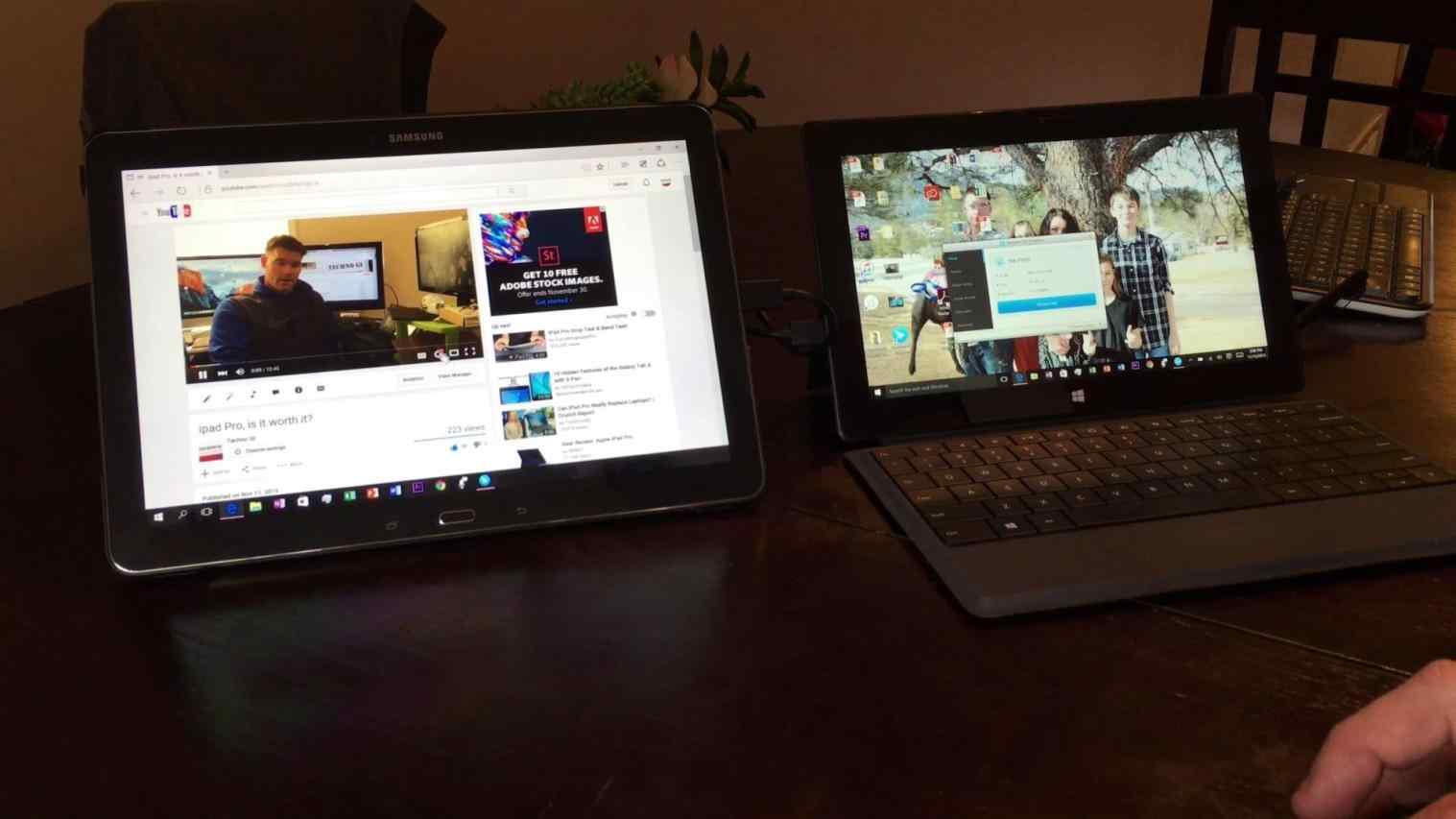 In the last few years, tablets have gained a lot of popularity and are quickly becoming the daily computing device of choice. No two tablets are alike and finding the best tablet is not an easy task. Different tablets offer different combinations of design, features, and performance. Some are built for productivity, others are built for entertainment and daily tasks. Since it is not easy to find good tablets with USB ports, here we have reviewed some of the best tablets with USB ports.
When it comes to tablets or laptops, it is always difficult to decide which one to buy. It completely depends on your requirement and future usage. We have earlier listed few laptops you can buy within 300$ and 500$ with Windows 8.1. Here you will be finding the tablets with USB ports and Windows 10 Operating System, so you are not going to miss much with this tablets.  If you find a tablet with USB-C port and the converter is available with it, go for it.
The Best Tablets With USB Ports
Microsoft Surface Pro [Newest Version]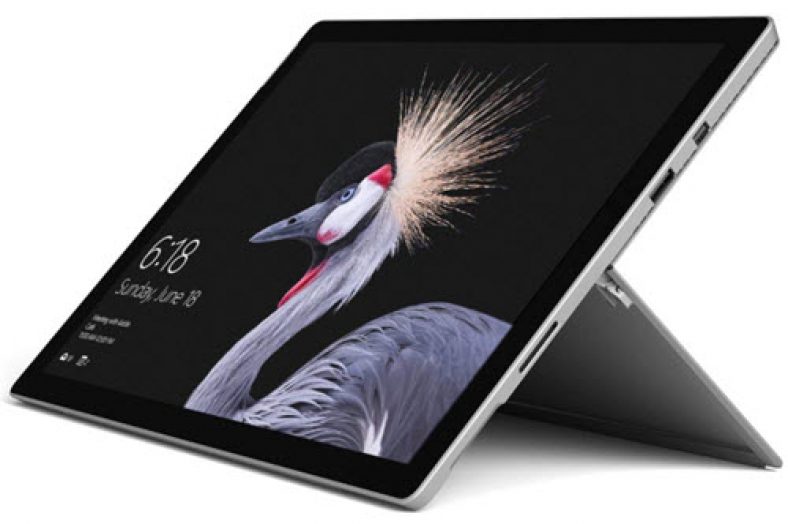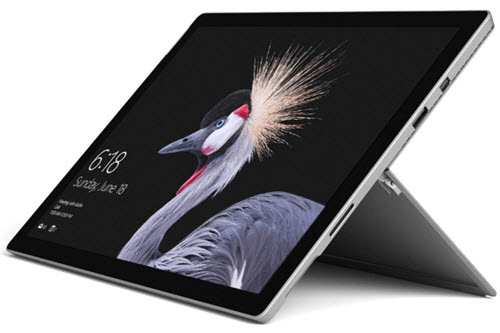 Microsoft Surface Pro is the ultimate mobile computing device and advertised by Microsoft as the single-device replacement for a laptop and a tablet. It is a Windows 10 Slate tablet featuring a gorgeous 12-inch touchscreen display with a resolution of 2736 x 1824 pixels. The tablet is only 0.36 inches thick and weighs 1.75 pounds. Overall it has the same length and width as a letter-size sheet of paper. The Surface Pro also comes with USB ports.
The tablet offers a limited number of ports, including a USB 3.0 port, a headset jack, and a mini DisplayPort. It also features a MicroSD card slot for additional storage. Microsoft also included a new Surface Pen with the tablet, which looks more like a traditional ballpoint pen.
Microsoft offers Surface Pro has different configurations you can select while, making the purchase from Amazon. The standard model comes with 7th Gen i5 processor, 8GB RAM, and 256GB SSD storage. Thanks to these configurations, the Surface Pro performs extremely well under different benchmark tests. The battery life is impressive and it lasted almost 9 hours during a standard battery test. One of the best Windows tablet with USB port you can consider.
back to menu ↑
2018 Flagship Dell Inspiron 11.6″ Business 2 in 1 HD Touchscreen Laptop/Table
Dell Inspiron 11.6″  is another business-class Windows 10 slate tablet, which comes equipped with different ultrabook-class processors and Windows 10 out of the box. It has a beautiful 11.6-inch HD LED touchscreen display with a resolution of 1366 x 768 pixels.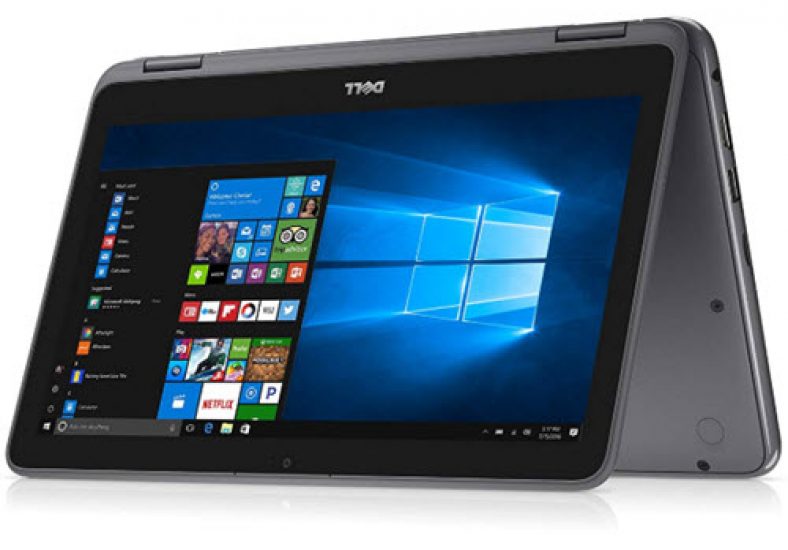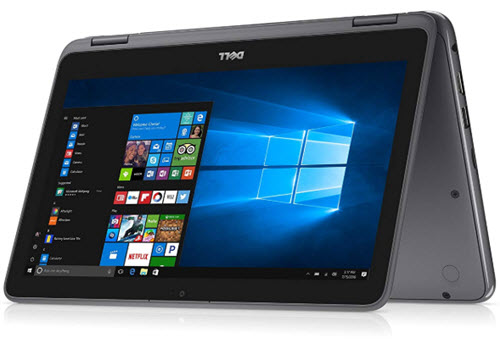 Like most tablets, Dell  Inspiron 11.6″ tablet also comes with a limited number of I/O ports, which include a single USB 3.0, USB 2.0 port, a mini-HDMI port, a MicroSD card slot, and a headset jack.
The review unit came with AMD A9 processor and thanks to its impressive hardware, this Dell tablet cleared all benchmark tests with flying colors and proved that it can hold its own against the competition. AMD Radeon R5 display card with shared memory can give the boost to video graphics on this tablet. 8GB RAM and 256GB are other hardware specs. This Windows OS tab with USB ports costs just under 500 dollars as on writing this review. If the Surface Pro looks expensive, you can really consider this Dell tablet.
back to menu ↑
Acer Switch 3, 12.2″ Full HD Touch 2-n-1 
Acer Switch 3 is slightly an older version of the tablet with USB ports. The hardware configuration is pretty good for the price, hence we decided to list out here. It comes with an excellent 12.2-inch FullHD 1920×1080 IPS display. Unfortunately, this tablet has an Intel Pentium 1.1 GHz processor which may affect the multitasking and heavy loads on the small tab.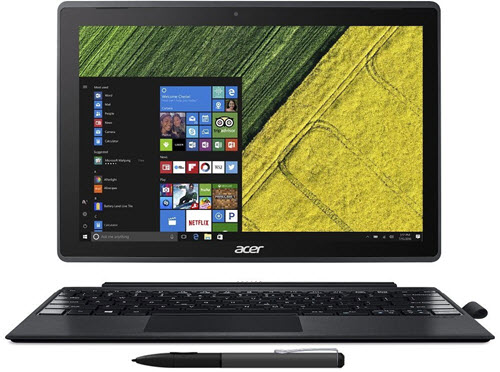 Acer Switch 3 also comes with a limited number of ports which includes a USB 3.1 Type C and Type A ports and headphone jacks.  4GB RAM and 64GB internal storage are good specs to have on this laptop for the lower price. The battery life is also remarkable and the tablet lasted over 8 hours during a standard battery test. The Acer Active Pen is included in the bundle, that can help the touch control and drawing on this tablet. You are buying for kids or home use, this is one of the best and cheap laptop you can get USB ports to connect your USB A legacy devices such as printers, scanners, and digital cameras.
back to menu ↑
Newest Dell 2-in-1 Latitude 7000 FlagshipTablet
Newest Dell 2-in-1 Latitude 7000 Flagship Tablet is a Windows 10 Slate designed mainly for the corporate users and it comes equipped with several IT and corporate-friendly features. It features an impressive 13.3-inch IPS capacitive touchscreen display with 1920×1080 pixel resolution of support of Intel HD Graphics 5300 display card. The tablet is only 3.67 pounds weight and thanks to its magnesium alloy chassis.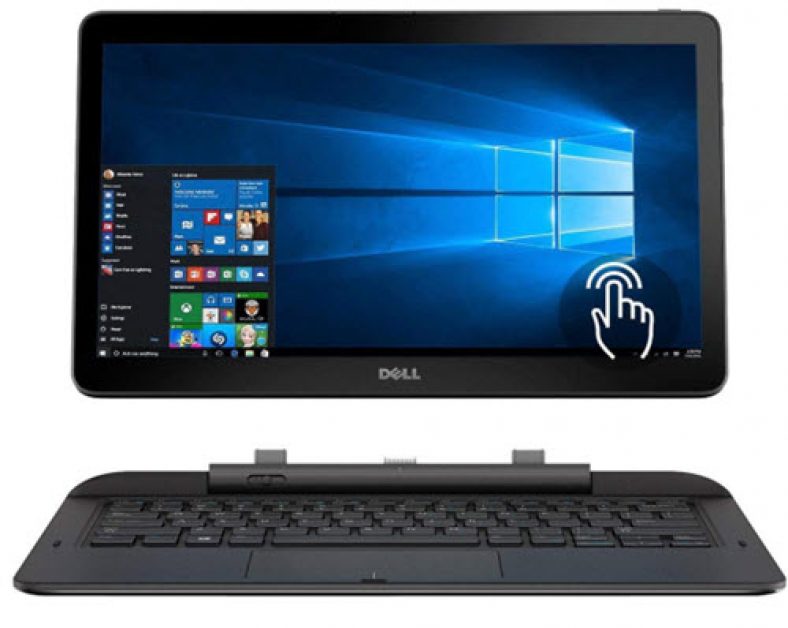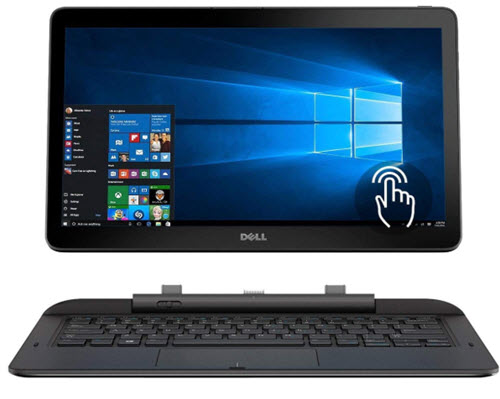 On the sides of the tablets, there are several ports, including 2 USB 3 ports, an SD card slot, and a Kensington lock port. Dell Latitude 7000 comes equipped with an Intel Dual Core 1.2GHz (can be up to 2.9GHz) and 4GB of memory. 128GB SSD storage is another advantage of having this tablet. The tablet manages to give the satisfactory performance and easily runs most of the business applications including Microsoft Office. It is easily detachable or attachable with the keyboard to make it as a professional laptop or tablet. If you are looking for a professional and decent tablet with USB ports that can run Windows 10 and its application, you must consider Dell 2-in-1 Latitude 7000.
back to menu ↑
HP ENVY x2 12-inch Detachable Laptop with Stylus Pen/span>
HP ENVY x2 detachable laptop which turns to tablet in no time made with Qualcomm Snapdragon 835 Mobile PC Platform to improve the mobility. It lasts 22 hours video playback. It could be one of the best Windows 10 tablets with USB ports which works almost 24hours in battery charge. It features a 12.3-inch touchscreen display with a resolution of 1920 x 1280 pixels. Built-in 4G technology allows you to connect internet without Wi-Fi.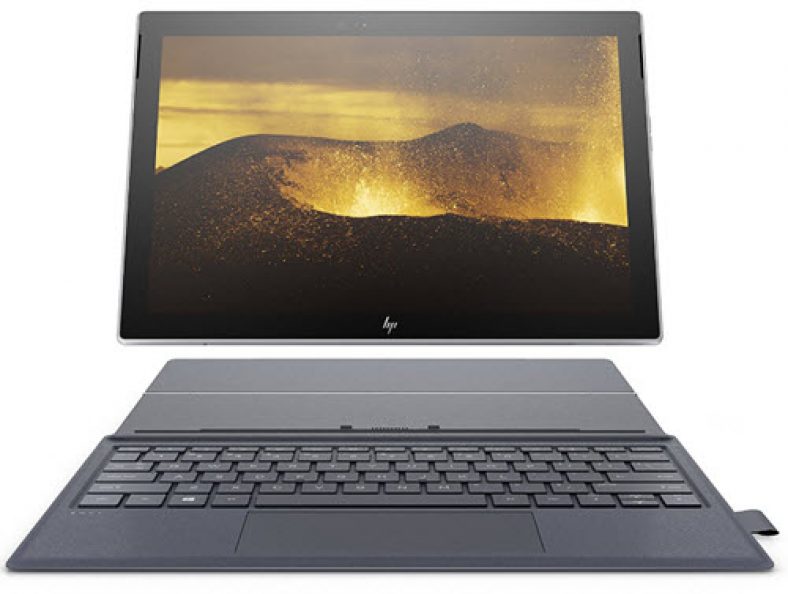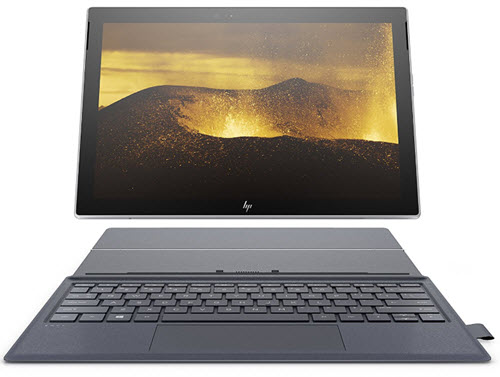 The HP ENVY x2 comes with USB-C port which is not the normal old type USB-A port. But, HP has included the USB-C to USB-A dongle to allow the users to connect their old type USB devices. Buying a USB-C to USB-A hub will allow you to connect more old type USB devices at the single time.  The stylish and sleek tablet comes with 8 Core mobile processor at speed up to 2.6GHz. 4GB RAM and 128GB SSD storage make this tablet worth to have.  If you are looking for a stylish and fancy tablet with USB-C type port, you must consider this piece.
Conclusion
Most of the tablets sold around the world are running some version of Android OS, but ever since Microsoft introduced touch-optimized Windows 10, the number of windows slate tablet owners has drastically increased. Among others, the above-reviewed tablets with usb ports offer the best value for money and most of all, these tablets offer a full-size USB port which is hard to find in a good tablet.