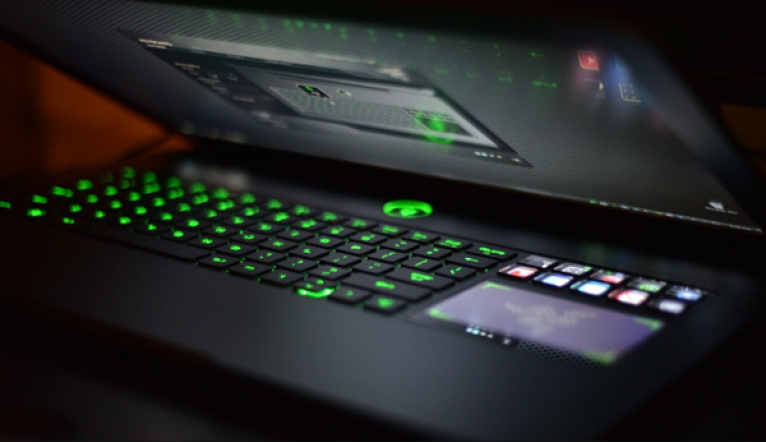 If you are a serious gamer, you can get a powerful gaming laptop in this price range. If you have a pretty sizable budget, you can get a high performing (Graphics Processing Unit), powerful latest processor, FHD screen, SSD and a sizable amount of RAM. Here is the list of best Gaming Laptops under 1500 Dollars. We have earlier produced another list of gaming laptops under 1000 dollars if you can't afford 1500 dollars.
The list of top gaming laptops under $1500 compiled here will cut down time-consuming research. Whether you are a newbie or a professional gamer, you will get all the information to pick your best gaming laptops. The reviews are given to mention some features that you may not know otherwise and surely need for a wise decision. Read through this buying guide to get your best pick.
Quick Links to Best Gaming Laptops under 1500 Dollars including 4K Laptops
HP OMEN 17 17.3" UHD 4K Laptop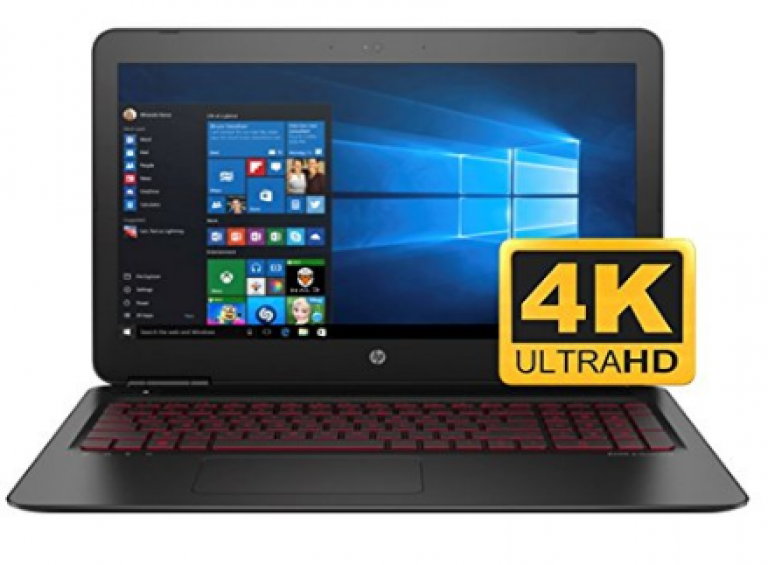 This is a remarkable laptop that every gaming enthusiast will love to own. The reason is its extraordinary performance. Its Intel i7-6700HQ 2.6 GHz processor (6th generation) is powerful enough to boost the performance of gaming as well as any other application needing high resources. This laptop is equipped with the latest GPU that allows the users to play any complex game with ease. The GPU comprises of NVIDIA GeForce GTX965M with dedicated 4GB of DDR5 memory for out of the world gaming experience. Another reason to buy this top listed gaming laptop is its fast SSD hard disk drive with 256 GB of capacity that allows you to store and retrieve the files at a fast rate. A large 1Tb of SATA hard drive is good to store a large number of games and other files. 12Gb of DDR4 RAM makes it speedy and efficient when it comes to multitasking and entertainment. Last but not least is its large 17.3 WLED-backlit display with 3840 x 2160 resolution that further makes it one of the best eligible laptops for gaming in this budget.
back to menu ↑
Lenovo Y700 Touch Gaming Laptop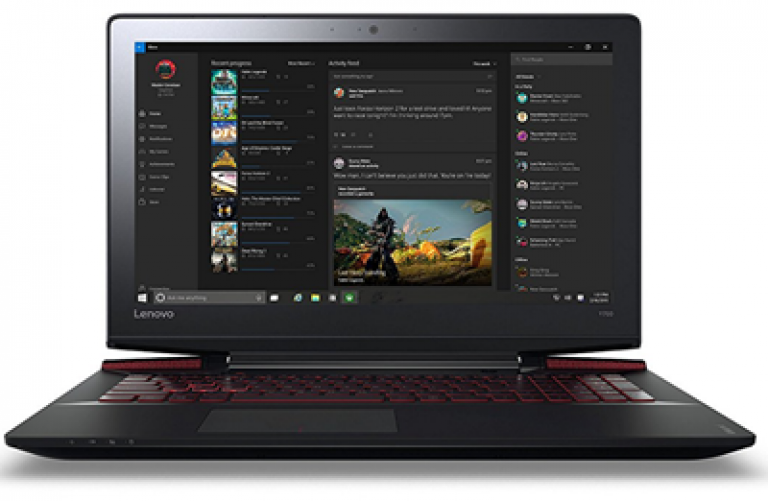 If you are looking for an impressive gaming laptop with great looks, Lenovo Y700 is the all-in-one solution for performance as well as style. This portable laptop is lightweight with only 0.89 inches in thickness and weighs just 5 lbs despite its 15.6 Inch Ultra HD 4K screen. The main component of any gaming laptop is the quality of its GPU and this laptop is no exception since it is powered by NVIDIA GeForce GTX 960M graphics with 4GB DDR3 memory that delivers vibrant images, videos, and gaming graphics. Other salient features include 16GB of DDR4 RAM and latest technology 256 SSD + 1TB SATA HDD to boost the overall performance of the laptop. The Dolby sound system delivers theatre-like sound effects to enrich the gaming experience.
back to menu ↑
ASUS ROG G752VL-DH71 Laptop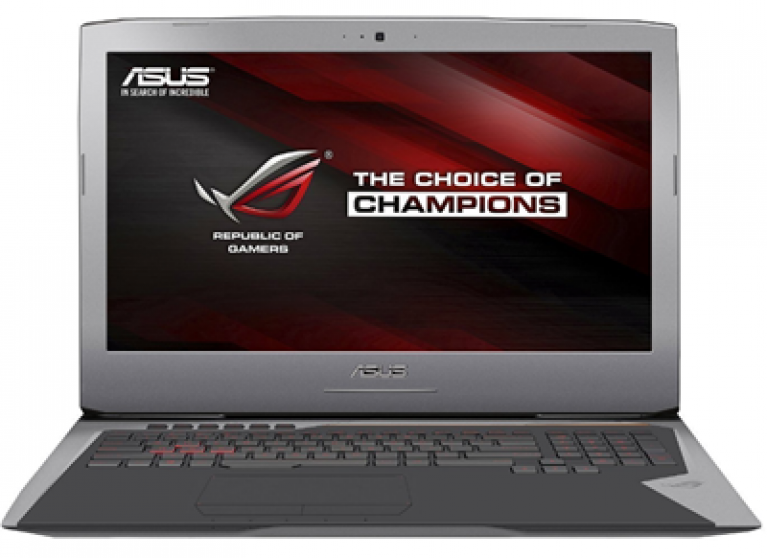 This is the latest laptop designed for gaming and multimedia tasks. The laptop has already got a positive response and feedback from a number of gaming communities. The highlight of this laptop is its robust NVIDIA GeForce NVidia GTX 965M GPU for gaming purpose. The graphics chip is made from the latest Maxwell architecture for the lag-free running of highly complex and graphics enriched games. The laptop is equipped with 6th-gen Intel Core i7 6700HQ 2.60GHz and high RPM 1TB hard disk drive and 1920 x 1080 full HD large 17" screen to let you enjoy high-speed laptop operation. You can play games for longer durations with ice-cool, comfortable keyboard and palm pad. The laptop is value for money and is reasonably priced below $1500 considering its high-end specifications.
back to menu ↑
MSI GS43VR Phantom Pro-006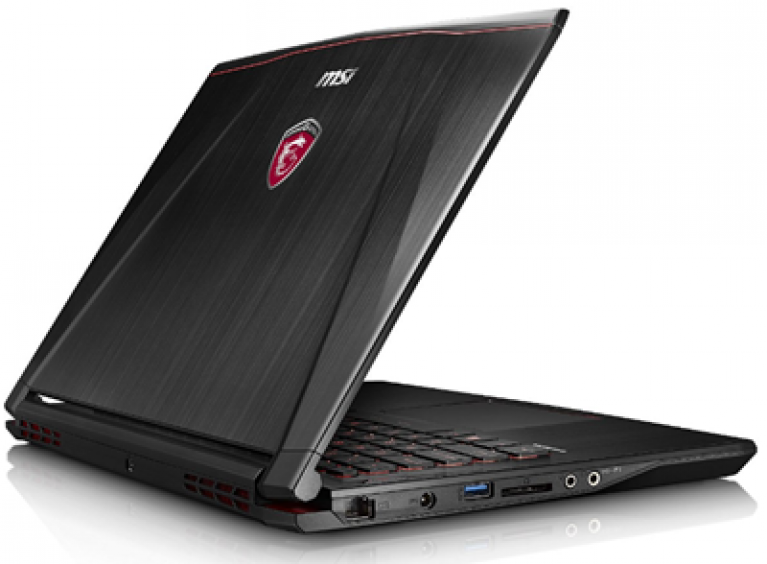 Under-rated, this is one of the best gaming laptops under $1500. The laptop may not have great looks but the built and technology perfectly suits a good gaming laptop. The keyboard keys respond fast; the screen has a high 1080 HD resolution with vibrant colors. The screen is not big but a 14" size increases the portability and comfort of a laptop. The audio quality of this laptop is astonishing considering its compact size. You also get an MSI sound app which helps you customize the sound effects. Inside the laptop, it is power-packed with Intel Core i7 2600HQ, Ram is 16GB DDR4 2400MHz, SSD hard drive of 128 GB for faster boot-up and 1TB of SATA HDD for large storage capacity. The gaming experience is dominated by VR-READY GeForce GTX 10-Series GPUs. Highly recommended.
back to menu ↑
Gigabyte P55Wv6-PC3D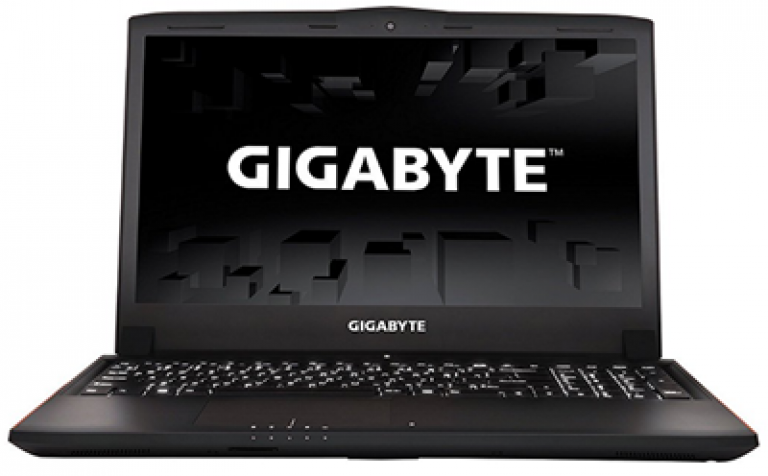 P55 from Gigabyte comes with a black matte finish and is ergonomically designed to make it unique when compared with its competitors. Now, you can play your game like a professional and can stream your gameplay anytime anywhere, thanks to the XSPLIT Gamecaster & Broadcaster that is bundled free (3-months license) with this premium gaming laptop. Real-time charts are made smarter with smart cam software that allows you to customize the backgrounds with ease. The better performance of P55 is backed by Intel's Skylake architecture of the latest i7 processor. For hardcore games, there is a reason to be happy since the laptop features NVIDIA GeForce GTX 10 series GPU that provides Virtual Reality experience on the high-resolution screen. With full-sized chiclet keyboard, the laptop already a hit with gamers around the world.
back to menu ↑
ASUS ROG STRIX GL502-VY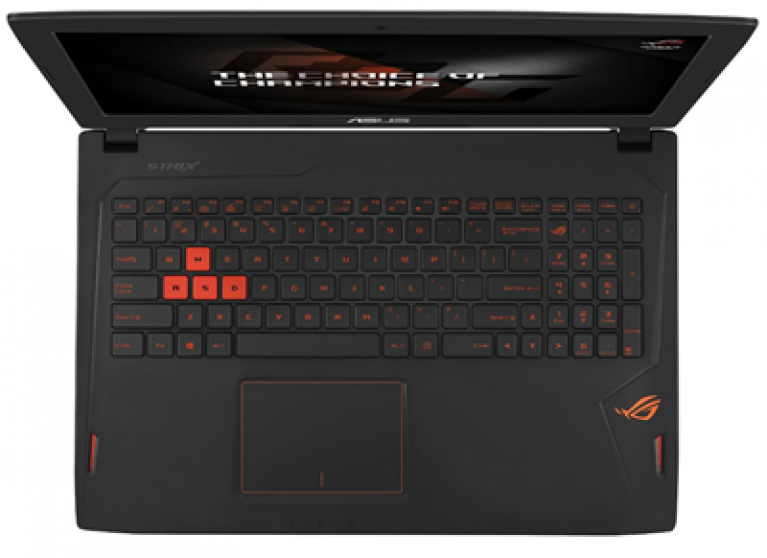 This is another ROG series laptop from Asus. This is one of the lightest laptop (5 pounds) among the ROG laptops. NVidia GTX 980M with 4GB VRAM and 15.6" Full HD screen fulfils the dreams of every gamer aspiring for the best gaming laptop for him. ROG Strix GL502 features latest 6th generation Intel i7 processor, 16 GB RAM, 128 GB SSD drive and a fast hard disk drive with 1 TB storage capacity and 7200 RPM of speed. The best part of this laptop is its super cool technology supported by a dual fan system to dissipate the heat from both CPU and GPU. The WASD keys of the red-backlit keyboard are highlighted for error-free pressing of keys. Lightweight yet powerful, ROG Strix GL502 is highly recommended.
back to menu ↑
Acer Predator 15 Gaming Laptop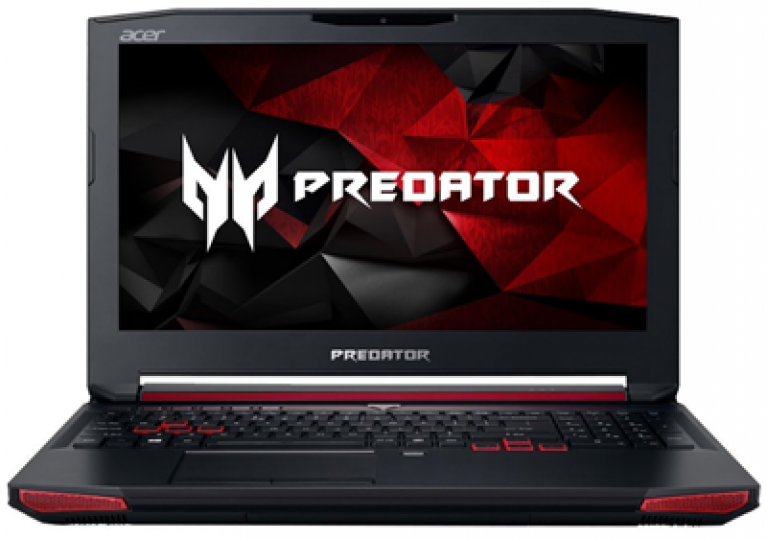 The looks of this laptop are quite bold and dynamic with red light bar, angled corners, air vents, and a backlit keyboard with programmable keys. The sound system of Predator 15 is best in the class with two speakers and a subwoofer producing Dolby surround sound to enjoy movies or games to the fullest. With the deadly combination of 6th generation Intel i7 processor and NVIDIA GTX 980M graphics, the laptop delivers a smooth and stunning gaming experience. Equipped with a 15.6-inch FHD screen, you can unlock entertainment in a consistent way with wide-angle viewing. HD webcam allows you to chat with your friends on the other side with clear and crisp video streaming. So get lost in the gaming world with this rugged laptop under $1500.
back to menu ↑
MSI GE62 Apache Pro-001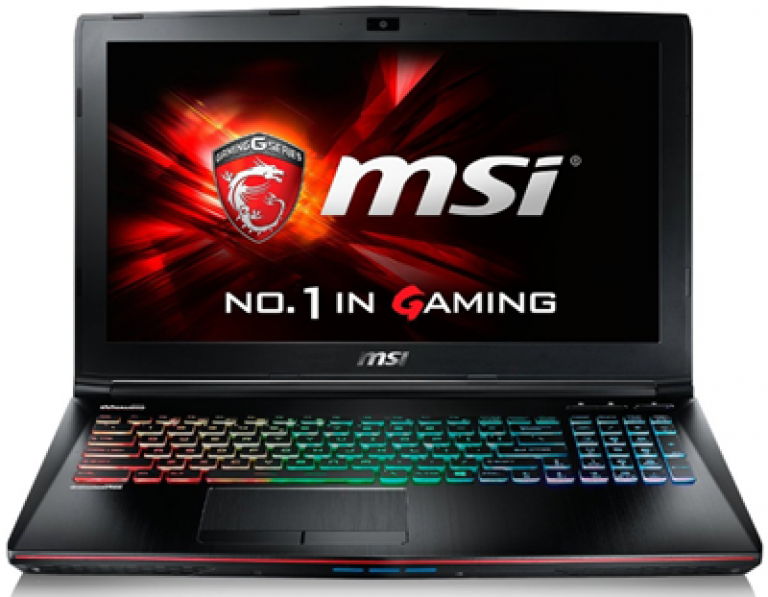 Powered by E2400 Gaming LAN, the laptop fulfills the dreams of those gamers who wish to play and compete in a game on stage that is broadcasted on a huge screen. The ever-lasting gaming experience you get is made possible by the innovative engineering team of MSI Apache Laptops. MSI GE62 has been the main arsenal used by many professional gamers including Cloud9. The true colors are customized to produce deep colors and sharp images. This MSI laptop features 3GB GTX 970M graphics card and newest i7 processor from Intel along with a chroma-lit keyboard that makes it one of the most powerful and solid gaming laptops in the list.
back to menu ↑
ASUS ZenBook Pro UX501VW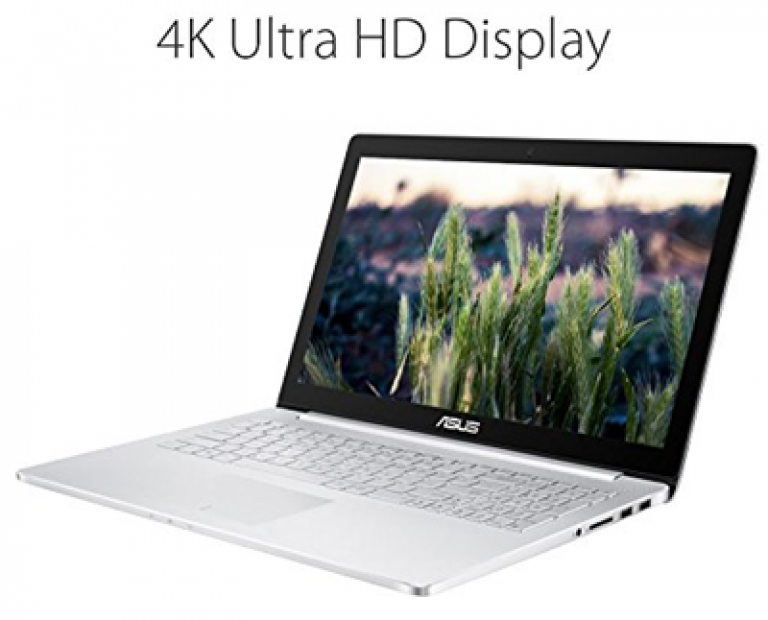 If you want to enjoy the compactness and touch of Ultrabook while fulfilling your wish to buy a competent gaming laptop for you then get ASUS ZenBook Pro UX501VW. This laptop from Asus is a blend of Ultrabook and a perfect gaming laptop. Manufactured from superior aluminum, UX501 is powered with 6th-gen i7 6700HQ 2.6GHz processor and 16GB of RAM. The 15.6 inch screen is Ultra-HD with 3840 x 2160 resolution provides a 4K display. The NVidia GTX960M GPU and 512 SSD with high transfer speed make this laptop a favourite choice for smart gamers. The gaming experience is further enhanced with windows 10 faster 64-bit architecture. The laptop comes with 1-year standard international warranty and one-year accidental insurance.
back to menu ↑
Alienware 17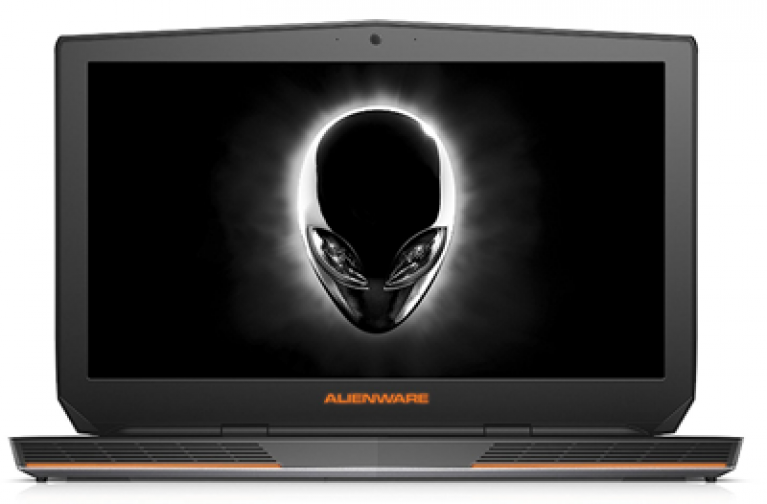 Lesser known brand, Alienware started manufacturing gaming laptops in early 2000. Made from Carbon fiber, the sleek design showcases the iconic craftsmanship put behind the design of this unique laptop. The Alienware 17 boasts of having a most powerful GPU, NVIDIA GeForce GTX 970M with 3GB GDDR5. To cool the GPU, the laptop deploys copper thermal modules to drive the maximum power out of it. The seamless gaming experience is backed by powerful Intel Quad Core i7-6700HQ 2.6 GHz Processor. The dynamic clocking of the processor provides the extra power needed for hardcore games. Online gaming is supported by powerful Wi-Fi networking and Gigabit Ethernet. The large 17 Inches FHD screen with 1920 x 1080 pixels offers clear and deep colors. This is one of the best gaming laptops under 1500 dollars you can consider.
Conclusion:
The above list features the latest gaming laptops under $1500 with technically superior and high-end configurations. If you pick any laptop from the above list, you are never going to be disappointed since all the gaming laptops are top performers with high ratings from pro gamers.