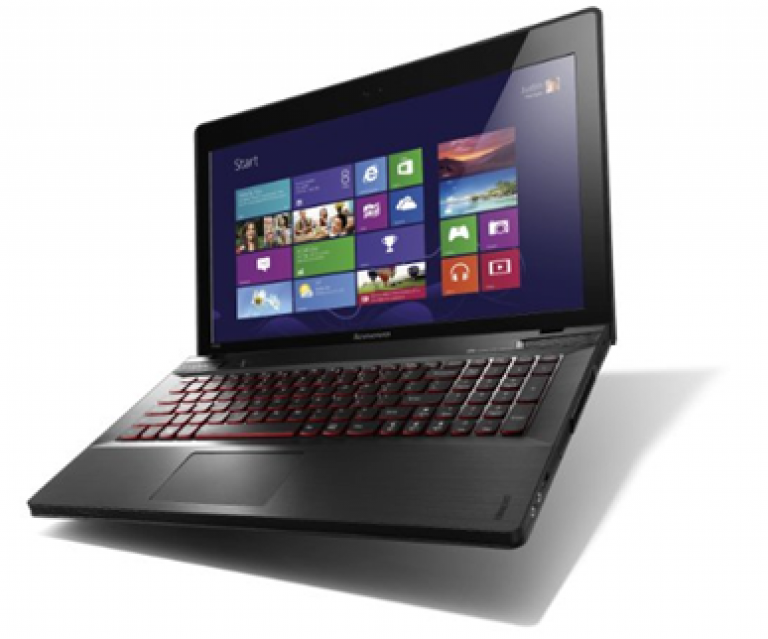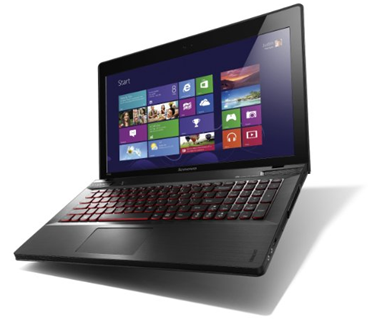 Lenovo, currently the world's largest manufacturer of laptops, PCs and All-in-one computers has produced several products over the years which are catered to entry, mainstream and enthusiast level users. On this occasion, the company's gaming laptop; the IdeaPad Y510p offers a nice combo of mobility and performance for the user but is it worth its 'slightly over $1000 USD price tag'? Let us find out?. Here is the Lenovo IdeaPad Y510p laptop review and configuration, you can purchase it online its one of the good gaming laptops under 1000 dollars.
Technical specifications of Lenovo IdeaPad Y510p Review
A mobile gamer's first choice of purchasing a gaming laptop to see if it fits its exorbitant price tag are the detailed technical specifications of the laptop. Stuff in some mediocre specifications and a very large price tag, and the level of enticement from the consumer will just die off instantaneously. However, considering the specifications that are about to be laid in front of you, we will have to make our verdict later in the review.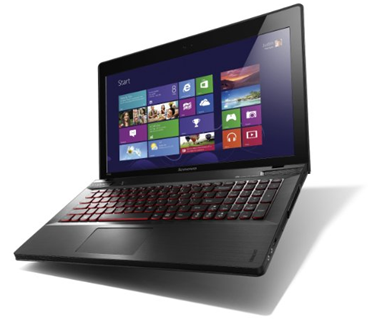 Processor
Armed with an Intel Haswell i7 processor (4th generation), the user will not face any difficulties whenever a taxing process is trying to utilize the processing power of the laptop. The i7-4700MQ has a base clock frequency of 2.4 GHz (2 cores) which should be sufficient enough to render even the most taxing of applications. However, since it a laptop based processor; try not to get too overzealous with taxing the processor. Desktop processors and laptop processors have a huge gap in performance (and thermal performance thanks to the lack of open space in a laptop) but we are sure that a bulky laptop like this one will be able to keep the processor's temperature below its threshold level.
Memory (RAM)
The Windows operating system requires the user to have as much RAM stored in their systems as possible because unlike several other operating systems out there, if programs run out of RAM to be stored for a process, then the operating system will start to utilize the virtual RAM that is created by taking a small portion of the space from the hard drive. This is not recommended because the virtual RAM will never come close to the performance of regular RAM, which automatically means that your programs will start to slow down. Lenovo is no stranger to the memory limitations in the windows operating system which is exactly the reason why the company has equipped the IdeaPad Y510p with 8 GB of RAM. For gamers who notice the initial stuttering in game when the textures are being loaded properly; that is because you have insufficient amount of memory in your system. Loads more RAM in your system, and you will not notice that stuttering any longer.
Storage
The IdeaPad Y510p caters to storage junkies by incorporating a 1 TB hard drive with a SSD that provides 8 GB of NAND flash storage. The SSD will be suited to store applications that take a longer time to load. However, what Lenovo could have done was to add a bit more capacity to the NAND flash memory because all of us aware how quickly applications can chew up that modicum amount of space in a matter of minutes. In addition, laptop hard drives are not exactly the faster peripherals found in the market and the 1 TB hard drive possessing a 5400 RPM speed will slow down ahead in the foreseeable future. Though defragmenting it will keep its speed maintained, we feel that Lenovo could have reduced the capacity, but added a faster hard drive. Still, if you require brute read and write speeds, you can always remove the DVD-ROM drive of the gaming laptop and replace it with a 2.5 inch hard drive caddy in order to accommodate solid state drives, which are manufactured on the 2.5 inch form factor. You will have a formidable combination of speed and storage; just what a gamer demands.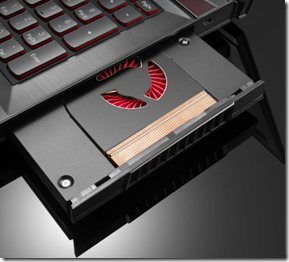 Screen size and resolution
Since mobile gaming needs to be placed in that screen size category that will make portability and viewing experience just right, the IdeaPad Y510p has a screen size of 15.6 inch, which provides the best possible viewing experience and mobility in a gaming laptop. Anything above the screen size of 15.6 inches and the entire mobility factor will slowly start to inch away from the entire equation. Now, as for the screen resolution goes, stacking up a full HD resolution of 1920 x 1080 pixels is not exactly what Lenovo should have done when manufacturing a gaming laptop. This is because for a screen size as small as 15.6 inches, the pixel per inch density will increase and it will become a bit hard for the user to start viewing the icons at such high resolutions. Of course, to increase their overall viewing comfort, users can decrease the overall resolution of the desktop while working and gaming (gaming at resolutions of 1080 pixels requires quite a bit of processing and graphical horsepower. Regardless, we feel that the full HD resolution was something that Lenovo could have omitted from the laptop.
Graphics chip
The IdeaPad Y510p has been armed with dual GeForce GT 755M graphic chips that perform in SLI mode. The specifications have been given below:
· Shaders: 768
· Core Speed: 980 MHz
· Shader Speed: 980 MHz
· Memory Speed: 5400 MHz
· Memory Bus Width: 128 Bit
· Memory Type: GDDR5
· Max. Amount of Video Memory : 2x 2048 MB
· Power Consumption: 2 x 50 Watt
· Transistors: 2 x 1300 Million
· Technology: 28 nm
Though the video memory is high enough to allow stable frame rates at high resolutions, modern day gaming titles should be attempted to be played without having to switch on anti-aliasing and high textures, as these graphical features will end up bringing both GPUs to their knees. Furthermore, the player should follow a trial and error approach by enabling one graphical setting after the other to see which one taxes the GPUs the most. Overall, the SLI combo is a great feature to have in a gaming laptop. Just don't go being too adventurous with the graphical settings or you might end up getting a very laggy experience. You can make out a rough estimation of the performance of the GPUs by taking a look at the specification details mentioned before.
Other output features
No gaming laptop should be a worthy purchase without having a few output options placed in it. Let us take a look at a couple of the add-on features that this laptop comes bundled with.
· Operating system: Windows 8.1
· Wireless adaptor type: 802.11 b/g/n
· Dolby Home Theater v4 with premium JBL speakers
· Integrated 720p HD webcam with dual digital array microphone for crystal clear webchat
· Intelligent TouchPad, optimized for Windows 8.1 with easy scroll, zoom and rotate functions
· HDMI output
· Two USB 2.0 ports
· One USB 3.0 port
· Backlit keyboard for low-light conditions
· Average backup time: 3 hours
Perhaps the most attractive features from the aforementioned ones is the backlit keyboard function, which is great for gamers and typing aficionados alike since the illuminated keyboard will keep them from pressing the incorrect keys. For a LAN gaming party, the crisp clear quality of the speakers will be great, especially when it keeps you in the loop of enemy movements. The one feature that took the color right out of the box was the average battery backup time. For a gaming laptop, having an average backup time of 3 hours is terrible; even more so when you have to grab the charging cable every few hours the battery comes in to the red zone. Apart from the remaining features, well, we feel that for a $1000 USD gaming laptop, these features should be included.
Conclusion
Apart from the terrible battery backup time, the slow hard drive, the negligible amount of NAND flash memory and the high screen resolution of 1080p on a screen size of 15.6 inches (which we feel could have been avoided), we have no complaints from this laptop. The backlit keyboard appeased us greatly and the dual GPUs in SLI mode is a great perk to have when you have demanding titles being released in the future. If users want to gain an extra amount of performance, they can always replace the DVD-ROM drive with a hard drive caddy (as mentioned earlier) and insert an SSD in its place.