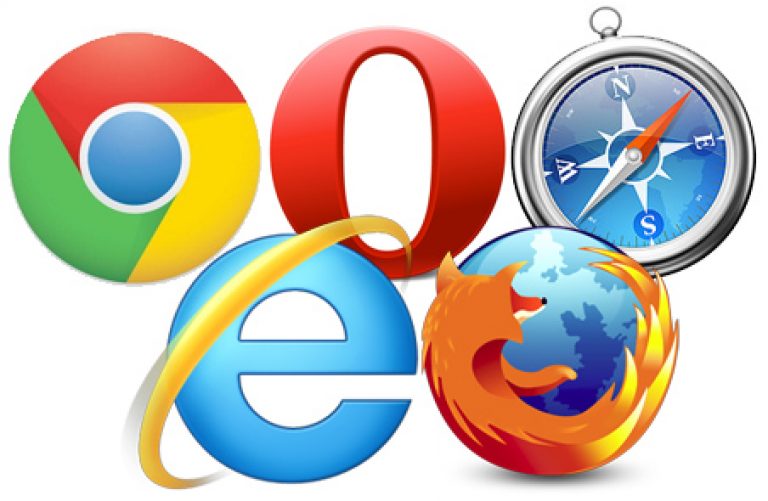 When we talk about the web browsers for laptops, we have a great variety of different ones. There's a great competition among companies to have the top rated one and to be the most dominant web browser company and consequently increase the ads and make a great profit.
We are going to talk about the top web browser for laptops in this article. But we have to classify the purpose for the use as someone uses the internet as a platform to save and share documents and pictures, some others use it to socialize and keep in touch with others or share data or images. According to the purpose and the type of user, we could select the most convenient web browser as there are variously available in the market with different capabilities such higher privacy and security setting or other ones that consume low resources.
We will talk about the major aspects of different web browsers.
Some features required in choosing web browser for your laptop:
Battery drain consumption
Human interface
Speed
Privacy and security
Flexibility and customization and synchronization
Compatibility with operating system
Google Chrome web browser:
Chrome is one of the most popular web browsers that is used in most laptops; it has different features that make it the first choice for most people where, it has high flexibility and interface, by having a Gmail and customizing it.
You could save your favorite lists and connect with your friends and family easily, and you can finish your job easily by synchronizing everything via Gmail. Google Chrome is one of the most powerful web browsers that is free to download. Google Chrome is very compatible with Windows 7, 8.1, or latest Windows 10. You can get many apps, plugins, and add-ons to Google Chrome to make it more fun and useful.
One of its top features regarding privacy is that it has an incognito mode that supports you browsing the web with a hidden mode, it is integrated with Google and offers the new features of voice interface instead of a keyboard, and one of its drawbacks is that it has a little battery consumption.
Mozilla Firefox:
It is most popularly known as Firefox, it the second popular web browser that competes with Chrome, it is an open source web browser that is more convenient to the developers and supports high privacy setting where it comes with Do Not Track.
It contains Private Browsing through a specific window, Forget button to get a site out of history, etc. It contains different themes, a lot of add-ons and awesome bar to make Mozilla Firefox look the way you want it. It also comes with a feature like Firefox sync that makes it easily synchronize with your contacts and everything to be used easily.
It is a free source that is compatible with your Windows, Linux or Apple laptops. Battery consumption of Mozilla Firefox browser is better than Google Chrome, which is a nice and considerable difference between these two browsers.
Opera:
It is a basic web browser for a typical internet user with the simple interface where you can easily launch opera without any complex operation with high speed without consumption of your laptop battery; it is considered the best low battery consumption web browser.
You can also sync your data by having an Opera account, you can customize your bookmarks and certain keyboard features, for privacy setting, you could use privacy browsing, or you could upgrade your package for more secure browsing.
It is compatible with all Windows OS versions. It is considered as an intermediate web browser among Chrome and Firefox; it contains a turbo feature for slow connection mode.
Internet Explorer:
Internet Explorer is one of the most known web browsers to all people among time; it was the first web browser that is automatically installed on the Windows Operating Systems. So, you get this browser automatically if you are getting a Windows OS laptop.
Internet Explorer 10 and 11 have become famous and captured the browser market for Microsoft. It is easily used and customized by adding your favorite websites and bookmarks, but it is a very basic and only operates with Windows operating systems. You will not find much add-ons or plugins for Internet Explorer at the moment. Since Microsoft keep updating and patching the IE with their Windows update, IE is considered as one of the secured web browsers for Windows laptop.
We hope this post helps you to identify the basic difference among the web browsers in the market and select the suitable one for your daily use.