With the latest laptops becoming thinner and compact, many manufacturers are sacrificing the connectivity options. Many of the Input and output ports like Ethernet, Firewire, DisplayPort, USB Type-A, and HDMI are too big to fit thin laptops and ultrabooks. To save space, laptop brands have started using interchangeable ports such as USB Type C and Thunderbolt 3. Some brands provides cheapest laptops with thunderbolt 3 for fastest connectivity.
If you are looking for laptops with Thunderbolt 3 ports, you probably already know about Thunderbolt connectivity. Well, we've rounded up the best laptops with Thunderbolt 3 available to buy today.
Thunderbolt ports were available on high-end laptops, but they became popular in all the latest laptops regardless of form, size, and budget.
What is Thunderbolt 3?
The 3rd Gen of Thunderbolt is an essential upgrade over its previous versions; this one port has the potential to replace all others in the coming years.
Look wise, it is the same as USB Type-C connector, meaning – compact, reliable and reversible. The technical difference is that it can provide transfer speeds of up to 40 Gbps and connect up to two 4K displays with 60 Hz while delivering video and audio output signals simultaneously. It also supports HDMI 2.0, DisplayPort 1.2, and 10 GbE fast networking, while giving you power delivery.
Thunderbolt 3 is a compact and versatile connector that can charge your laptop, transfer your files at fast speeds and can connect external monitors and peripherals, including PCIe compatible graphics unit.
Top 5 Cheapest Laptops with Thunderbolt 3
Acer Swift 3 Laptop with Thunderbolt 3
The Acer Swift 3 has an exceptional battery backup, and it offers great connectivity-specific perks and is one of the best yet cheapest laptops with thunderbolt 3 port.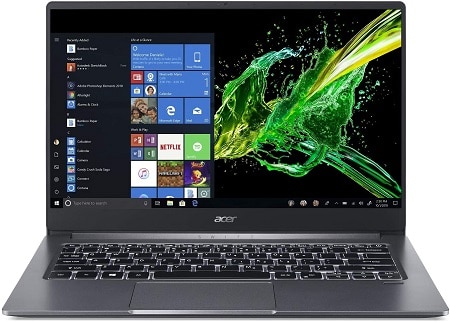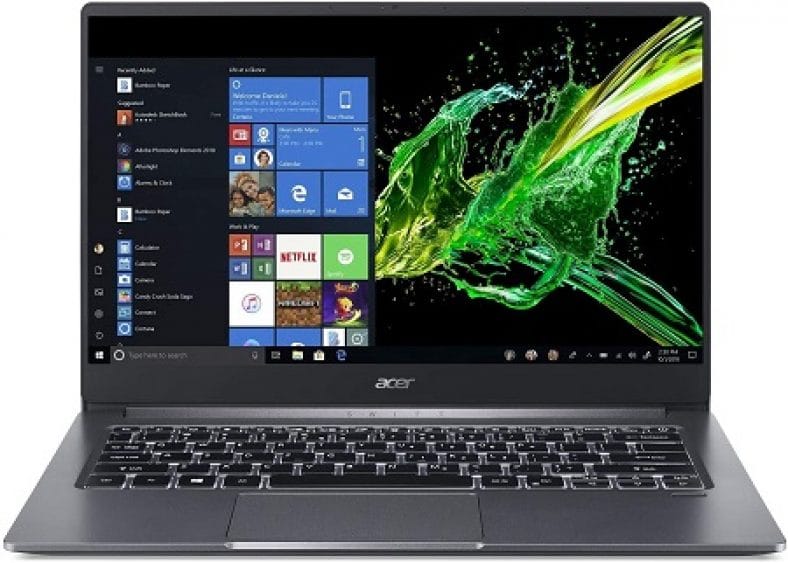 This laptop comes with a 10th generation Intel Core i5 processor with a turbo clock speed of 3.6GHz, which easily handles tasks. It has Intel UHD integrated graphics card with 8GB LPDDR4 RAM and 256GB PCIe NVMe SSD, which makes it ultra-fast and will give you the fastest boot-up experience.
The Acer Swift 3 isn't RAM heavy and features 8GB of the same. However, the 256GB PCIe SSD storage unit is ultra-fast and makes way for the fastest boot-up experience.
The 14-inch Full HD panel has a resolution of 1920×1080p, and the IPS LED-backlit screen provides a Widescreen viewing experience and won't strain your eyes even after continued use.
Acer comes with a backlit keyboard and an intuitive touchpad with Fingerprint access. You also get HD webcam and an integrated microphone with Acer Purified voice tech. It comes with a dual speaker setup that provides excellent acoustic audio.
This device weighs around 3 pounds and hosts various handy connectivity options like the dual-band WiFi 6, HDMI, USB 3.1, and the all-inclusive Thunderbolt 3 port.
Acer Swift 3 offers an 11-hour battery backup and, without a doubt, is one of the cheapest laptops with Thunderbolt 3 support.

PROS:
Excellent design
1080p display
Excellent heat management
Thunderbolt 3 Port
Solid keyboard with backlit
[content-egg module=Amazon template=custom/simple_list next=1]
Lenovo Yoga 730 Lptop with Thunderbolt 3
Lenovo is a leading brand to come up with integrated Thunderbolt 3 ports. Lenovo Yoga 730 offers excellent connectivity and is portable and easy to carry around as it weighs only 2.47 pounds.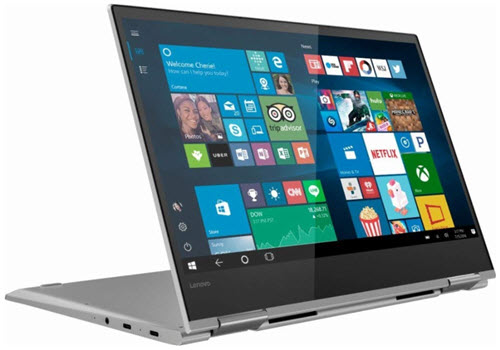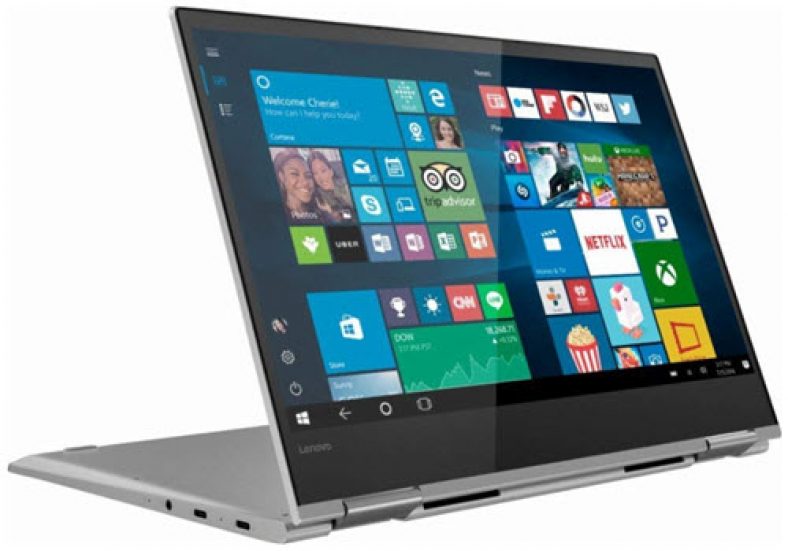 The window's 10 Intel Core i5-8250U chipset has the capability of handling heavy tasks with ease. The Intel UHD 620 integrated GPU is ideal for Graphics and casual gaming. It has 8GB RAM and 256 GB SSD storage, which is efficient for large files. This ensures quick booting up of the laptop
The 13.3-inch display with a resolution of 1080p is reasonably bright. The 5.9mm thin bezels increase the screen-to-chassis ratio providing wider viewing angles. The FHD display panel features anti-glare and multi-touch functionality.
This convertible laptop comes with a durable, backlit keyboard and an efficient touchpad along with a responsive fingerprint reader. The Dolby Atmos acoustic tech bolsters the sound system. The webcam and integrated mic come handy while Video conferencing.
Despite having sleekest chassis, this laptop gives you great connectivity perks. It comes with Thunderbolt 3 ports along with USB 3.0 ports. This sleek-looking laptop looks premium and high-end due to its beautiful polished aluminum finish.
The Yoga 730 features an excellent battery life with 8 hours backup.
PROS:
Sleek and brilliant design
Two Thunderbolt 3 ports
Can be converted into tent and tablet mode
Powerful battery and good speakers
CONS:
No negative points were found
[content-egg module=Amazon template=custom/simple_list next=1]
Lenovo ThinkPad T480 Laptop with Thunderbolt-three Port
If you are looking for a business laptop with thunderbolt 3, ThinkPad T480 from Lenovo is an unbeatable choice.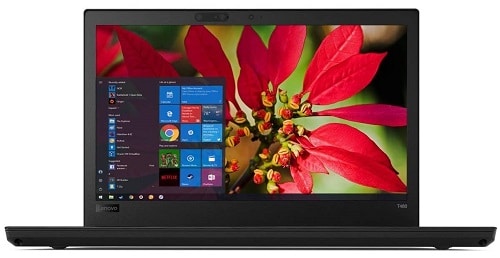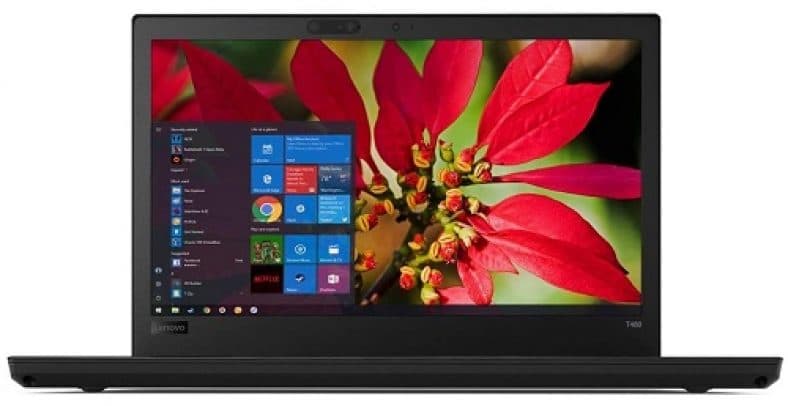 The Intel Core i5-8250U processor has a turbo clock speed of 3.40GHz. The integrated Intel UHD 620 GPU performs exceptionally along with 16GB RAM and 6MB quick access cache memory. You don't have to worry about storage as it comes with a 256GB SSD, which is upgradable. It comes with Windows 10 Pro version, which is suitable for business-oriented users.
The 14-inch HD panel comes with 1366 x 768P, and the anti-glare LED-backlit screen makes it suitable for long use. The durable keyboard and buttonless touchpad with a pointing stick make navigation easy.
This gadget features a futuristic webcam, optimized microphones and is integrated with Dolby audio support speakers
This laptop is aesthetically pleasing and weighs nearly 3.7 pounds. The port arrangement stands out as it comes with Type-c and types A on the right side and Thunderbolt 3 output on the left side that lets you pair 4K display and GPUs for better and faster functionality.
It comes with a battery life of up to 18 hours.
PROS:
Excellent keyboard with an intuitive pointing stick
Good battery backup
Fast Fingerprint reader
[content-egg module=Amazon template=custom/simple_list next=1]
Dell G5 Gaming Laptop with Thunderbolt 3 port
Get a complete sensory experience With NVIDIA GeForce GTX 1050 Ti and 4GB GDDR5 video graphics memory that provides clarity and details.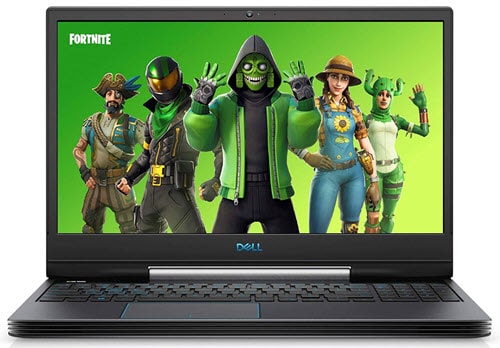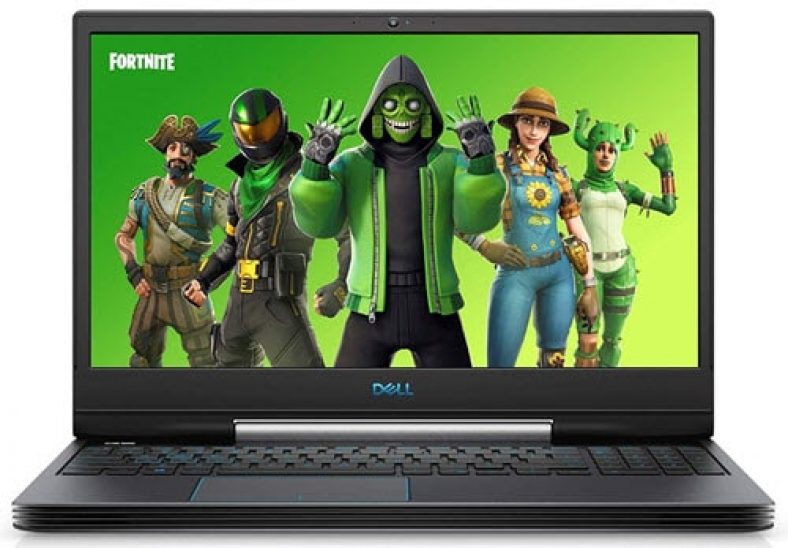 The Superior sound with improved clarity is powered by Waves MaxxAudio, which gives you an ultimate personal theatre experience.
The 8th Generation Intel Core i7 processor and Dual-drive 128GB SSD and 1TB 5400RPM HDD make it a ultra quick laptop. You can load your apps and data faster, stretch battery life, and also improve shock resistance.
The keyboard is built with layers of reinforcement, and its battery backup is excellent. You can quick-charge its battery as it can charge 25% in 15 minutes. It comes with killer 2×2 WLAN Gig Ethernet, which supports fast, long-range 802.11ac WiFi. The full-size HDMI 2.0 port and thunderbolt-3 port plugs into external monitors & supports up to 4K resolution for the impressive gaming experience.
It comes with 15.6 inches 1920 x 1080 p IPS FHD display, which gives you stunning clarity and superior color richness and unparalleled viewing experience. It is also equipped with anti-glare panels for wider viewing.
Enjoy the convenience of single-cable docking with clutter-free connectivity. You can connect quickly with a SuperSpeed USB 3.1 Gen 1 or Type-C port, which supports the display port, power delivery, and the Thunderbolt 3 transfer with speed up to 40 Gbps. It can also support a 5K display or dual 4K display output unit.
This laptop has a 25mm thin body and weighs only 6.5 pounds making it portable. The Durable magnesium alloy braces with exceptional rigidity and brushed metal finish completing the ultra-sleek look to game in style.
PROS:
Excellent built quality
Decent battery life
Dual storage options
Super quick as well as super thin
CONS:
Extremely sensitive touchscreen which can be annoying
[content-egg module=Amazon template=custom/simple_list next=1]
HP Spectre x360 Gemcut Laptop
If you are looking for an excellent product and a portable device, HP Spectre x360 13t is a great choice. The Intel Core i7-8550U processor with a clock speed of 1.8GHz and existing SoC can go up to 4.0GHz.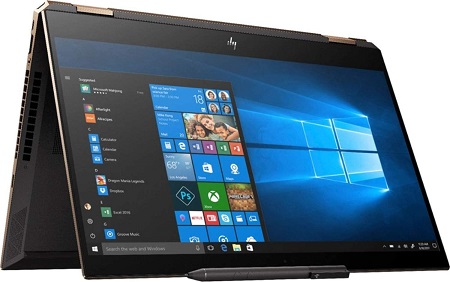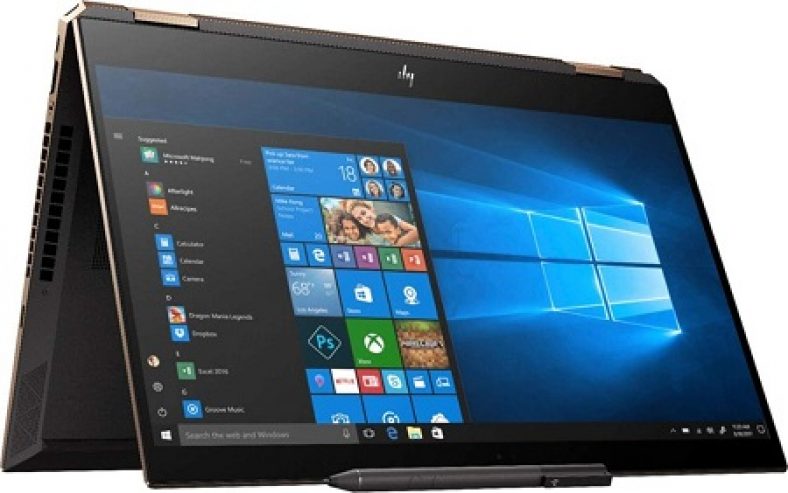 It comes with Intel UHD 620 Integrated GPU, which is ideal for light gaming and photo editing software. It comes with 16GB of built-in memory and 512GB PCIe SSD storage unit and 8MB built-in cache memory. With Windows 10 Home edition, 13.3-inch 1920×1080 p touch panel and the IPS display panel for wider viewing angles makes it a desirable laptop. The corning gorilla glass provides additional durability to the screen.
This device also features an intuitive keyboard, responsive touchpad, impressive webcam, powerful B&O speakers, and a microphone.
Due to the 2.78 pounds light-weighted structure, it is an extremely portable device that can be carried around easily.
The port features USB Type-C and a functional Thunderbolt 3 port, for pairing 4K displays, additional gaming rigs, etc.
HP promises more than 14 hours of battery support without a recharge. Overall, this is a highly efficient 2-in-1 convertible, portability laptop with thunderbolt 3
PROS:
Brilliant display
Excellent battery life
Good connectivity options
Lightweight and portable
CONS:
Not suitable for heavy gaming
[content-egg module=Amazon template=custom/simple_list next=1]
Advantages of having a thunderbolt 3 in laptop
Thunderbolt 3 can transmit the files at a rate of 40 Gbps, which is very quick compared to USB 3.1 (10 Gbps) or USB 3.0 (5 Gbps). It is also 2x the bandwidth of Thunderbolt 2 (20 Gbps).
You can attach a Razer Core graphics amplifier and turn your laptop into a gaming rig, as the system can contact the GPU at the same speed as if it was directly attached to the laptop's motherboard.
You can also copy massive files to a speedy external SSD quickly.
All Thunderbolt 3 ports are USB Type-C 3.1 ports, but not all the USB type-c are thunderbolt 3. They are thin, reversible connectors. For example, the Apple MacBook has USB Type-C ports but doesn't support the faster standard.
Connects to Two 4K Monitors 
You can transmit video on two monitors using Thunderbolt 3 port. A standard DisplayPort can transmit only one 4k monitor video while a single Thunderbolt 3 can give an output of two 4k monitors at 60 Hz.
You can connect directly to a single monitor from a Thunderbolt 3 port, using a Thunderbolt-to-DisplayPort cable. If you want to connect multiple monitors over a single cable, you will require a Thunderbolt dock.
With a single Thunderbolt 3 port, you can connect two PCs and get a 10Gb Ethernet connection. That is 10x faster than most wired Ethernet ports.
If you want to quickly copy a massive file, you'll be able to do it at really high transfer rates.
Thunderbolt 3 ports can receive or send up to 100 watts of power, using the USB Power Delivery standard. This is more than enough to charge most laptops.
How to Choose a Laptop with Thunderbolt 3 Port? (Buyers Guide)
Even if you are looking for a laptop with Thunderbolt 3, it is not the only thing you should consider while buying a laptop. This guide will help you invest in the laptop best for you.
Operating System
The two Operating Systems are Windows OS and Mac OS. Both have their pluses. Windows laptops offer a wide range of features like touch screens, dual graphic chip, and fingerprint reader. The interface of Mac OS is different from the windows. It has apps docked at the bottom of the screen, unlike Windows' taskbar. Mac has Siri as a digital assistant while Windows has Cortana.
Display Size
The display ranges from 11 inches to up to 17 inches. If you want a light and thin system, opt for 11 to 13 inches display size. But the 13 to 15 inches display provides both convenience and are easy to use and carry around, especially if you want a Thunderbolt 3 laptop under 4 pounds.
If you need a high-end workstation or gaming laptop, you can opt for a 15- 17 inches display laptop.
Hence, display sizes matter a lot for laptops with thunderbolt 3; some prefer medium sizes while others like big screens.
Battery Life
One should never compromise on the battery life of the laptop. If you won't travel with your laptop, get a bulky one with amazing battery backup; however, if you are an average user, go for the one which provides at least 7 to 8 hours of battery.
It mostly depends on whether you need a battery that lasts longer with one charge or needs a normal battery that lasts shorter.
Most people that want laptops for ideal and light use don't look at the battery timing.
Type Of Laptop
You can design between conventional clamshell laptops or 2-in1 convertible laptops. Many new laptops come with detachable screens and hinges that can bend 360 degrees. It is better to opt for a 2 in 1 laptop as it provides double features in one laptop.
Processor
Always look at the CPU while purchasing the laptop. The Intel Core i9 is the most powerful CPU that is available in premium workstations or gaming laptops.
The Core i7 chips are used in fast gaming and productivity laptops, while Core i5 and Core i3 are ideal for mainstream and entry-level laptops.
Depending on the usage, go for a suitable CPU.
Storage
You should also look out at how much RAM best suits you. 8GB RAM is an ideal option for most users. However, if you are an intensive application user or content creator, you might want to upgrade to a 16GB RAM.
Most Thunderbolt 3 laptops come with a minimum of 8GB RAM and 128GB SSD.
Frequently asked questions
Is Thunderbolt 3 and USB type C the same?
Thunderbolt 3 has superset capabilities that can run on USB-C connectors and cables. Some features that Thunderbolt 3 provides are up to 40 Gbps transfer speed, making it the fastest connection available.
What is Thunderbolt in a laptop?
Thunderbolt is a hardware interface that lets you connect the peripherals to your computer. It uses the same connector as Mini DisplayPort (MDP). It combines PCIe and DP into one serial signal alongside a DC connection for electric power, transmitted over one cable.
Do I need Thunderbolt 3?
If you need to connect your laptop to multiple 4K displays or attach a graphics amp or quickly transfer big files to external drives, etc., you should get Thunderbolt 3. It provides a maximum speed of 40gbps, making it one of the fastest ports available.
Conclusion
Here we have provided all you need to know about laptops with thunderbolt three port. You will find the advantages of having the thunderbolt three and a few things to consider before buying a laptop. We have also provided a list of 5 best and cheapest laptops with thunderbolt three-port and have answered a few Frequently asked questions.
Happy shopping