Buying the best and a suitable laptop is always tricky, you have to do proper research about several models and choose the correct one which meets your requirements and budget. Earlier we have published a list of Windows OS laptops under 300 dollars. Here we list out top 10 Windows 10 8th Gen best gaming laptops under 500 dollars. Few of the laptops can suite for gaming too. These laptops come with Intel i5, i3 and AMD processors that can play moderate games. You will see multiple laptops from various famous brands. Though the 500 dollars is not sufficient to get the high-end gaming laptop, we have tried our best to list the top laptops in this price range.
We refined the below top-rated laptops under 500 based on good customer feedback and number of reviews on Amazon, with latest processors, excellent hardware configuration and best value for your money. Game lovers should consider another list talks about the best gaming laptops under 1000 dollars. The price of these laptops change very frequently, by the time you read this review the actual cost would vary, we still hope that it would be in the price range of under 500 dollars.
8th Gen Windows 10 Best Gaming Laptops Under 500 Dollars
Latest Lenovo Ideapad 330 17.3″ HD Laptop Notebook Comput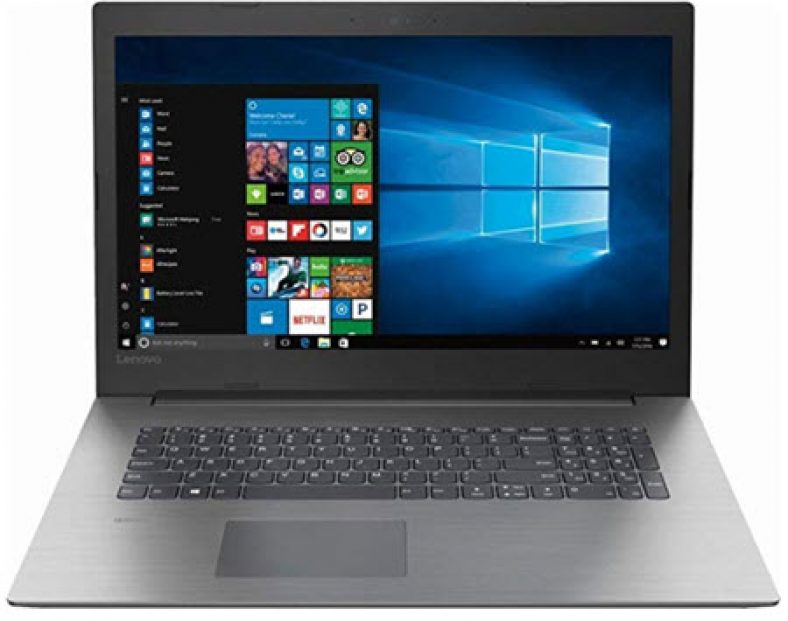 Here is the best deal, an 8th Gen i5 processor Lenovo laptop for this price. The 17.3 inches of screen and 500 GB SSD are the highlights of the laptop. As usual, Lenovo has an excellent built, quality, and you can see the same solid laptop here. This model can be customized while purchasing, the standard model starts with the 4GB DDR RAM.
Though it is not suitable for high-end gaming, defiantly it is the regular option for casual gaming professionals and home users under 500 dollars. This is not a touchscreen laptop, but for IBM and Lenovo fans, this could be a great deal! With the Anti-glare and LED backlight display of 1600×900 resolution and Intel UHD Graphics runs in the background for gaming and graphics, we decided to start with this model.
back to menu ↑
Acer AspireHigh-Performance AMD Laptop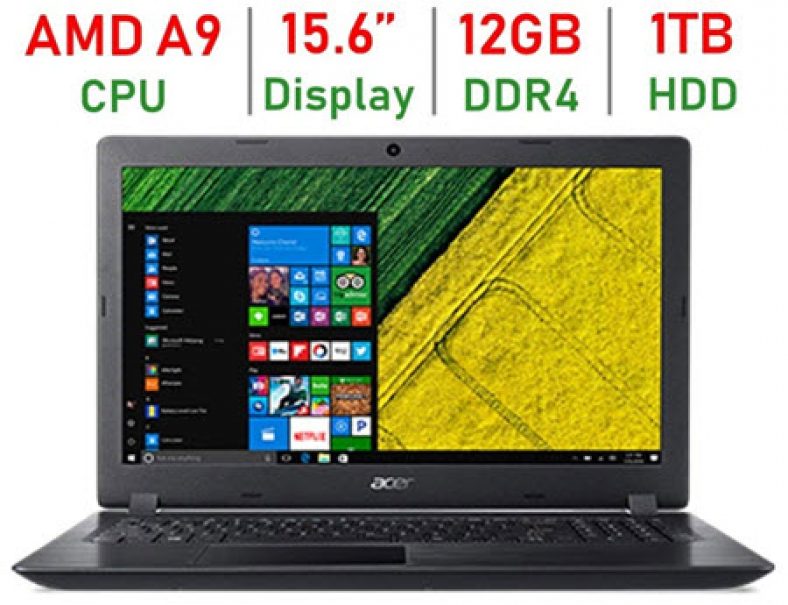 Here is an AMD laptop with enough RAM to handle your gaming requirements. It is a new model in the market, but it has already captured the attention and the good review from Amazon. It comes with the AMD A-Series Dual-Core processor with the speed of 3GHz (up to 3.4GHz by overclocking).
The nice feature of this laptop is, it comes with 12GB DDR4 2133MHz RAM. A 1TB hard disk is well enough to store your files on this cheap gaming laptop under 500. SSD is not part of it, so if you need a laptop for SSD disk under 500 dollars, then you need to skip this model. A Windows 10 home edition laptop with 5.5 hours of battery life which is not that great for a small laptop, still you can consider this model while choosing your gaming laptop.
back to menu ↑
HP 15.6 Inch Notebook Laptop Computer with 2GB Dedicated Display Card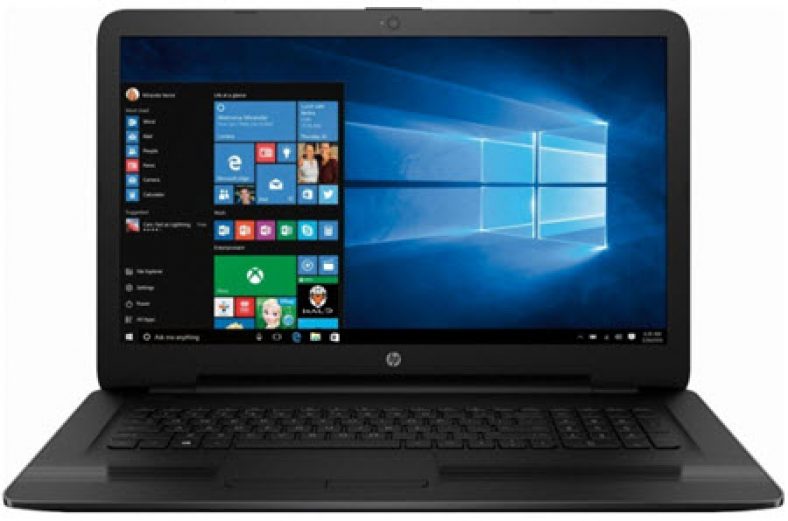 An HP laptop which specifically built for gaming below 500 dollars. It is the new model that has eye-catching hardware configuration for gaming requirement. It comes with AMD EQuad-Core processor 1.8GHz with the 2MB L2 cache. DDR3 1600MHz 8GB RAM and 128GB SSD hard disk are other important factors in this laptop. As of now, it is priced under 450 dollars which is excellent for a person who is looking in $500 price range.
With the SSD, QuadCore processor you get 2GB dedicated display card for gaming. AMD Radeon R2 graphics which is a pretty decent display card for the laptops can be your friend while playing games. You get a DVD drive if you need to install games by DVD. Even if you are Intel processor fan, we recommend checking this AMD laptop configuration before making the final decision.
back to menu ↑
Premium Flagship Full HD Dell Inspiron 15 3000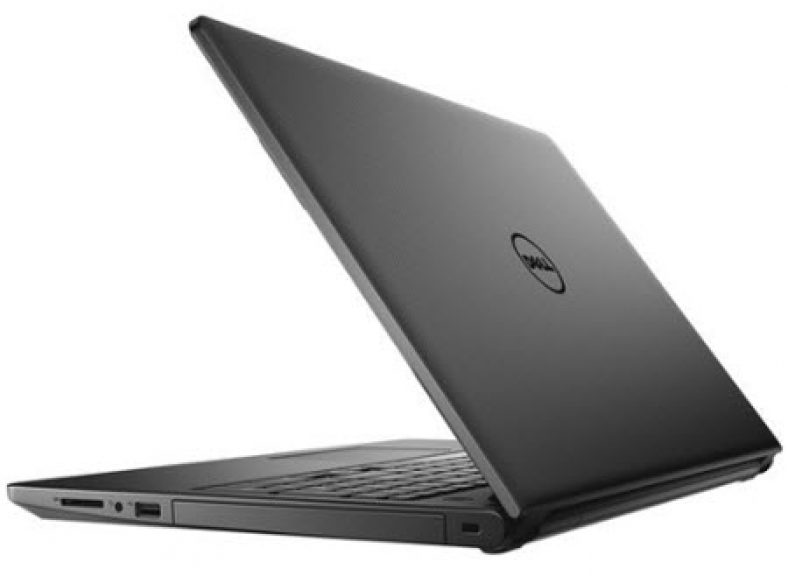 Slightly older model with 7th generation i5 processor laptop with customizable RAM and SSD disk. The full HD with the good resolution of 1920 x 1080 would make the screen better for your gaming, multimedia, and even regular computer usage.
Intel HD Graphics 620 has some good feedback from Notebookcheck site that is included in this new Dell Inspiron model. Graphics card shares the RAM which is acceptable for the price you are going to pay. While customizing you can add the 2nd hard disk (up to 1TB) instead of the DVD drive. A stylish and full-fledged Windows 10 laptop that can be used for multipurpose.
back to menu ↑
ASUS VivoBook F510UA FHD Laptop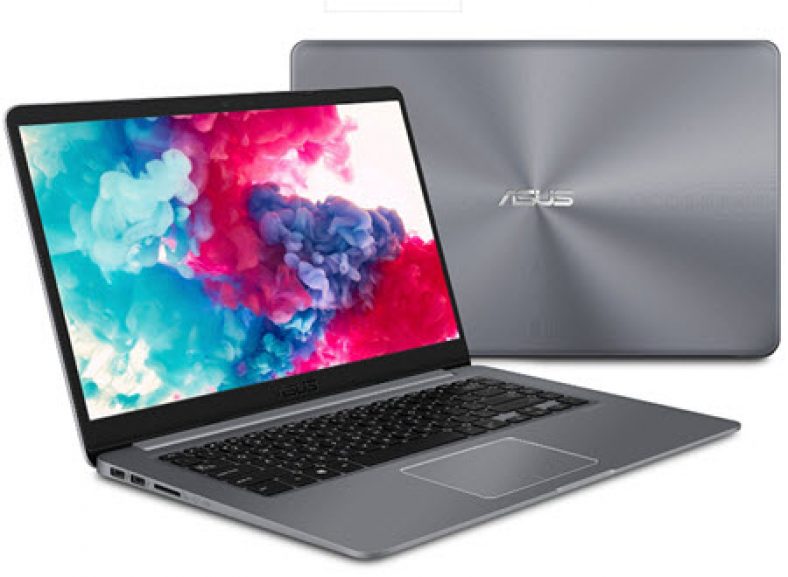 The best part of this laptop is NanoEdge Display and stylish design like MacBook. Though the price is slightly higher than 500 dollars, it is really a better deal to invest in this laptop. The standard model starts with the 1TB mechanical hard disk which gives enough space to manage the storage, not the speed you can get it from SSD. If you are concerned about normal HDD, there is one more option available to get 128GB SSD+ 1 TB HDD with the higher price.
The processor is 8th Generation i5 turbo boost up to 3.4GHz. 8GB RAM DDR4 RAM should be good enough for all Windows 10, applications and games. This comes with Intel HD Graphics 620 which is good display card for a laptop to keep the power consumption low. With this card, you can play basic games. The battery life is a bit low compared to other models, it can stay only up to 5 hours. It is a multipurpose laptop for home and office use, not specially built for mid or high-end gaming.
back to menu ↑
Lenovo 15.6'' HD LED Signature Laptop PC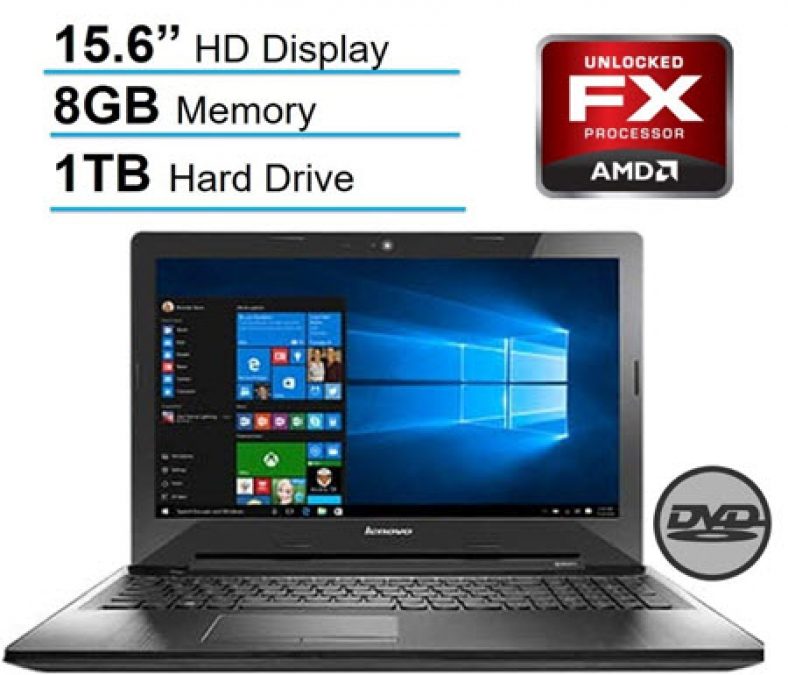 Another AMD laptop for Radeon graphics to mention in this list. This laptop is powered by AMD processor (Quad-Core FX-7500) and accelerated with Radeon R7 graphics. The R7 series graphics from Radeon provides superior gaming experience and image quality on the laptop. The 8GB DDR3 RAM and 1TB hard disk are good for the price of this laptop.
Screen size is similar to other models in this review, it is 15.6 inches. It is a great deal for AMD processor and R7 graphics for this price. As it is difficult to get dedicated display card laptops under 500 dollars, this laptop also using shared memory for graphics.
back to menu ↑
Dell i3567-5185BLK-PUS Inspiron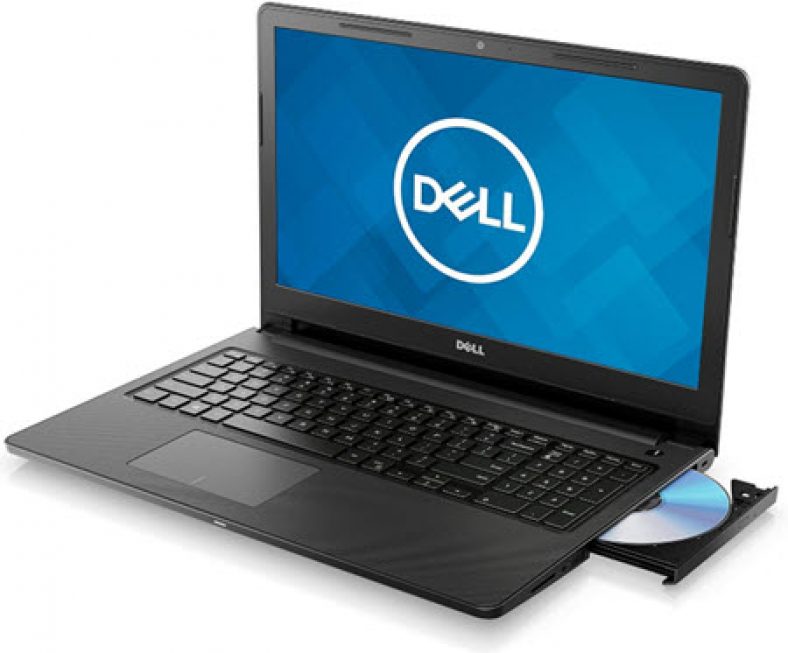 Here is another Dell laptop which has nice features and feedback from the customers. Surprisingly it comes with 1TB hard disk where you can install plenty of games. Regarding the hardware specification, it has the standard configuration we can expect under $500. The processor is 7th Gen i5 which can be boosted up to 3.10 GHz. 8GB RAM is the starting point, but the motherboard and processor support RAM up to 16GB, you can easily upgrade in the future.
The Intel Graphics 620 is enough to play mid-range of computer games. If you are a Dell fan and need a professional look laptop for gaming under 500 dollars with Windows 10 pre-installed, you must consider this model. You can customize and get 256GB SSD instead of 1TB HDD while purchasing.
back to menu ↑
HP 15.6″ Touch Screen Gaming Laptop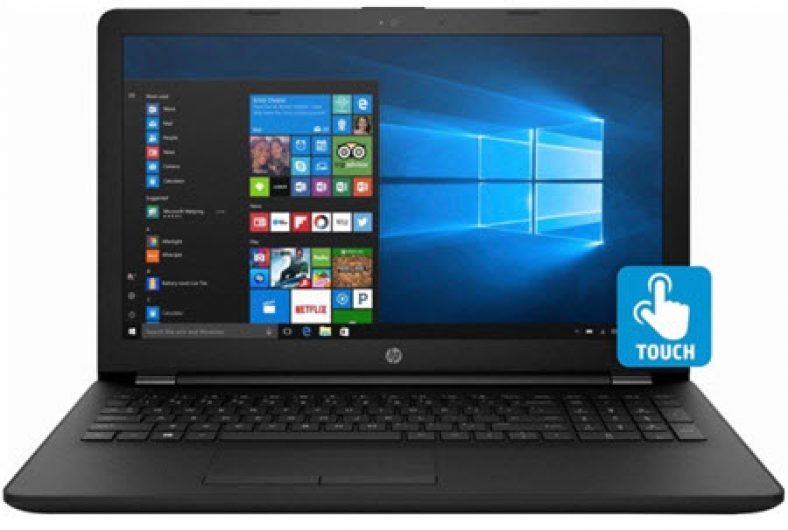 This HP laptop is one of the best touchscreen gaming laptop under 500 dollars you can get with Windows 10. With the pretty decent hardware specs, DVD burner and touch screen made us include in this list. Due to the inclusion of a touchscreen in this price range, we should be ready to sacrifice some specification. We feel it is the best choice for kids and teenagers who play games on the laptop which need touchscreen input.
The 2018 HP laptop comes with 7th Generation i3 processor speed of 2.40GHz. i3 can't handle the pressure like an i5 processor. So, the basic gaming and less multi-tasking possible on this laptop. 8GB RAM and enough disk space with 1TB should suffice your requirements. The battery life is reasonable which is around 6.25 hours. The same Intel HD graphics 620 is part of this laptop to manage the graphics.
back to menu ↑
Latest model Black Acer Aspire A315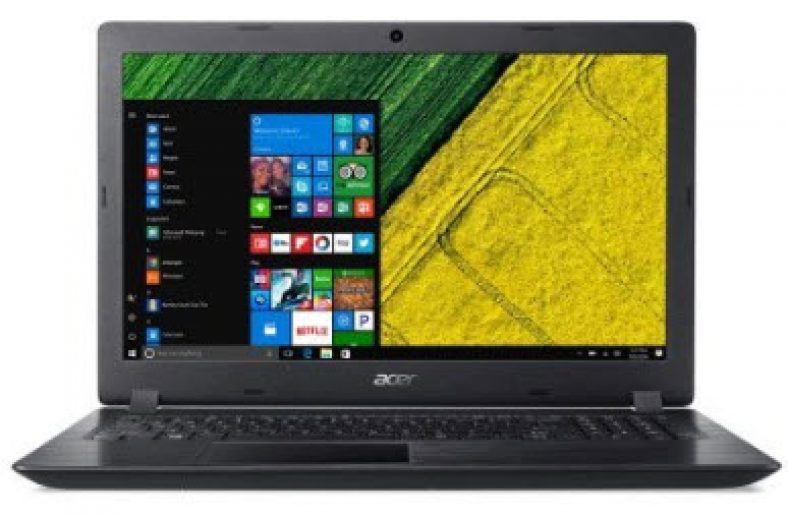 We mentioned an Acer Aspire laptop earlier in this laptop with the AMD processor. Somehow, if you like Intel processor, then here is the best option for you. As usual, Acer has put everything to build a good laptop under this budget. Hardware configuration of this laptop is not at all bad. Guess what? it comes with 6GB RAM and 256GB SSD.
This 15.6-inches laptop comes with the 7th Gen i5 processor. Having a great combination with 6GB RAM, i5 processor, and SSD storage, you must be happy with the price you are going to pay. With the Intel HD graphics 620 which shares the graphics memory from DDR4, you can play a few of the computer games quite easily. Also, this can be a good laptop for streaming and video work– that really indicates the suitability of gaming.
back to menu ↑
HP 17.3″ HD+ Notebook – 2TB Disk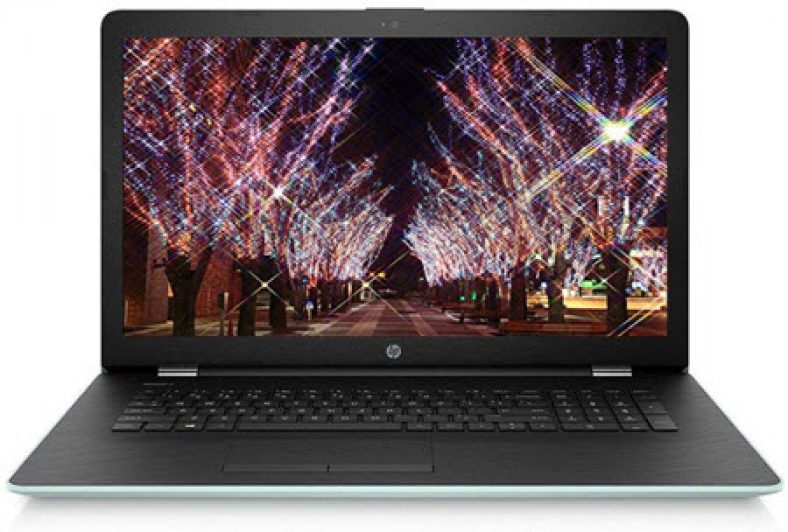 Why play games on smaller screen size? here is a 17-inch laptop for gaming under 500 dollars. The 2TB hard disk is one of the highlights of this laptop, of course, the 17.3-inch screen size. The 8GB RAM may not enough for recent games, but you have the option to upgrade whenever needed. In the processing department, it only comes with the i3 processor. Since it is a 7th Gen processor, we can expect more power than earlier models.
The Intel HD 620 graphics can share up to 4GB of RAM to give good display response and quality while playing games or doing any graphics artwork. 2 TB disk space gives the freedom to install and dump many games on this laptop. Having the all required ports, such as USB 2, 3.1 and HDMI ports, you get a complete 17 inches Windows 10 laptop under $500.
We hope one of the above laptops will match your requirements to make the purchase decision easy. Though it is tough to find suitable and dedicated best gaming laptop under $500, we tried our best to gather the above list with the maximum hardware specifications, user feedback, and several tests. If you think you find better models in this price range, feel free to suggest.