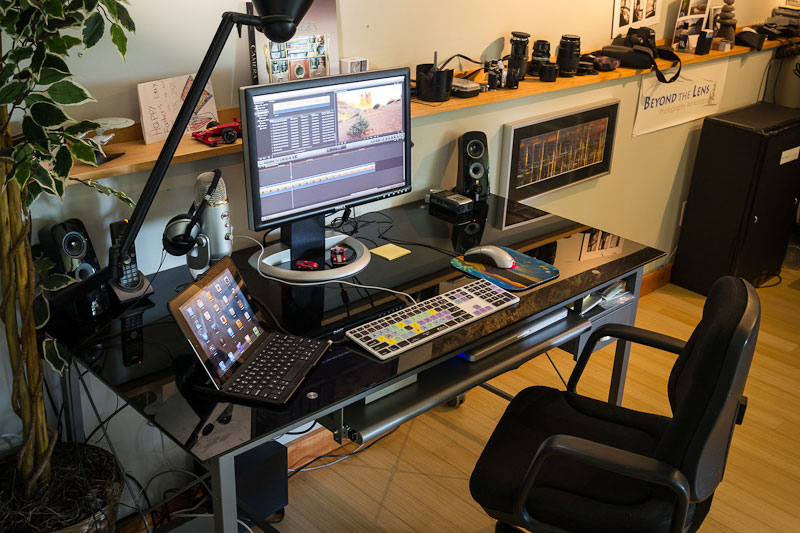 There are variety of laptops comes out every year with high performance and best quality. Some laptops with low or normal performances but with affordable price while some other laptops come with high performances with reasonable or bit expensive rates. In order to talk about video editing, we must need laptops with high performance. In this article we are going to bring down top 5 best laptops for video editing in 2016, some of the laptops can be used for hd video editing too. Before go into the subject, we want to mention the hardware configuration you should give more priority in order to buy a best laptop for video editing.
Video editing requires powerful processor with good display card. Our earlier review of top 10 laptops under 300 dollars have very less hardware configuration which is suitable for normal computing activities only, not for video editing. If you are computer game lover also want to do video editing, then these gaming laptops will do the both jobs.
What We Think Important for Video Editing Laptop
Processor – i7 is recommended but i5 is good enough.
RAM – At least 8GB. More than that will speed up your work.
Hard Drive – 500 GB enough for video editing. More than that will help you to store more.
Display – At least 15″ needed. 15.6″ is perfect for video editing. Don't go more than that, if you plan to carry your laptop very often to somewhere.
Graphics coprocessor – Personally I recommend NVIDIA GeForce. But there are lot more graphic coprocessors.
Weight – Not the big issue for video editing. But personally I recommend, Don't go for more weight, if you need to carry your laptop more often.
Top 5 Best Laptops For Video Editing in 2016/2017
1

Acer Aspire V3-572G-70TA 15.6-inch Laptop (Platinum Silver)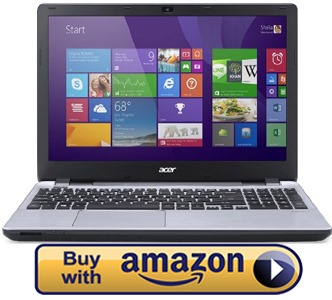 Acer Aspire V3 is one of the top laptops for video editing. The 2.0 GHz Intel core i7 processor is more enough for the purpose of video editing. The CPU speed is not the only aspect in this great laptop. But it has 8GB DDR3L SDRAM and 1TB SATA hard drive which are bring this laptop into different level. Moreover the 15.6″ with 1920×1080 pixels display can make the better day of any video editor. NVIDIA GeForce 840M gives a additional boost to this laptop and with these all kind of high performances, the battery life of this laptop is more than 7 hours which is great compare to other competitive laptops. And not like other competitive laptops, this is one of the affordable laptop for all kind of video editors as the price is just $800 in 2016. Overall, is the perfect choice for all video editing guys since the price is reasonable. Great laptop with great price.
2

ASUS ROG GL551JM-DH71 15.6″ Gaming Laptop/Notebook for Video Editing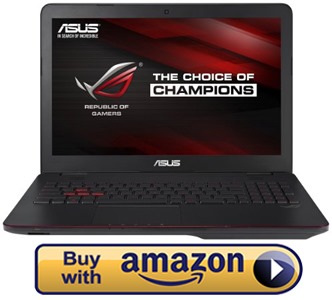 Here is the another perfect laptop for video editors with high performances. First of all I need to mention the RAM which is 16GB DDR3. Literally this memory capacity is more than enough for hd video editing. This laptop is mainly designed for gaming, but it's good enough for video editing as well. Intel Core i7-4710HQ 2.5GHz (Turbo to 3.5 GHz) and 1TB 7200RPM Hard Drive combine with 16GB memory and give full speed of output as a video editor expect. 15.6″ full HD Display, of course another great choice for video editors. Again another great feature added up with this laptop, which is NVIDIA GeForce GTX 860M 2GB GDDR5 with Optimus Technology. Overall this is one of the most affordable performance laptop with solid build. Would you believe that this laptop cost only under 1200 dollars with this great performances. You may think, its bit expensive. But I would say this laptop offers you more than what you pay.
3

Dell Inspiron 15R i15RMT-11219sLV 15.6-Inch TouchScreen Laptop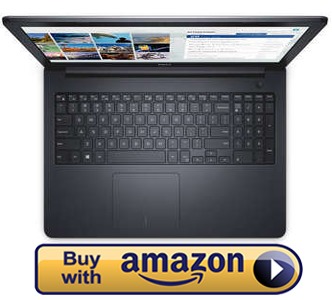 Are you are looking for a video editing laptop with cheap price? Here is the perfect fit for you guys. Unbelievable 12GB DDR3 RAM and Intel core i7-4500U processor with 1.8 GHz produce a great speed and you can have this incredible laptop is just under 1000 dollars in 2017. The display 15.6″ is great for video editing works. It's touch screen display with Windows 8.1, but in terms of video editing purpose touch screen is doesn't matter. More over this laptop has 1TB hard drive and Intel HD Graphics 4400 which are essential things in video editing purpose laptop. Only one thing I need to mention here, this laptop weight is 8.27 pounds which considerably heavy. If you carry this laptop more often for your video editing purposes then think twice. Other than that this laptop is great and very cheap compare to other competitive laptops with decent battery life.
4

Apple MacBook Pro MGXA2LL/A 15.4-Inch Laptop with Retina Display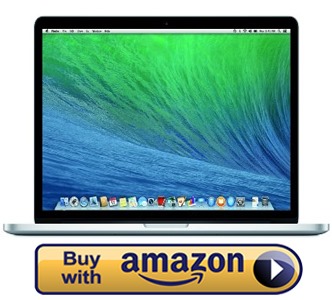 Apple lovers, here is your best laptop for video editing. When we talk about apple products, we can't forget to mention about their display quality which is more important for video editing purposes. Yes even this laptop has brilliant display. 15.4″ IPS Retina display with 2880×1800 resolution is really gives great output in the screen. Moreover, 2.2 GHz Intel core i7 processor, 16GB DDR3L RAM, Intel Iris Pro Graphics coprocessor bring this laptop into different level with high quality performances. But the hard drive as SSD storage is only 256GB, which is considerably good enough for every purpose, but still not more enough like other competitive laptops. This price is bit expensive, but as you know about apple products, you can pay this much of money for their quality and performances. If you can pay this money, don't miss this laptop as it is the best laptop for video editing.
Read Also: Our recent collection of Windows 8.1 laptops for less than 400 US dollars
5

ASUS N550JK-DS71T 16-Inch Touchscreen Laptop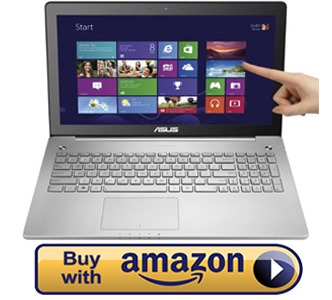 With the top end configuration Asus N550JK is another great fit for people who do video editing works. Intel core i7-4700HQ 2.4 GHz processor speed and 8 GB RAM memory boost this laptop into top speed. 1TB hard drive and 15.6″ Full-HD IPS touch screen display which are perfectly enough for video editors. In addition this laptop configured with NVIDIA GTX850M 2GB-VRAM graphics coprocessor. And the battery life is more than 5 hours, which is great compare to other laptops. With these kind of high performances you can have this laptop for around $1070. Overall this laptop gives you for what you pay. Great well-build solid laptop for video editing.
We hope this list and things you should check before selecting the right laptop for video editing would be useful. These are the top 5 best laptops for video editing in 2016/2017 with small hardware review. There are lot more laptops there for you, still they won't beat these 5 laptops, I strongly believe. Great video editing laptops for best price.