SolidWorks is a 3D creation software that is used by almost every professional. This software lets you design CAD projects effortlessly. SolidWorks provides excellent rendition, perfect color balance, and great tools for young designers. Use this app in the manufacturing studios to get the best out of any new plan.
The SolidWorks app is designed for both entrepreneurs and young enterprises. It's a great way to communicate the full dynamics of your product to the buyers. It's an innovative way to learn about project development and aids in architecture and design. Many design students use this same technology to make projects and large-scale presentations. Here we guide you to select the best laptops for Solidworks in 2020.
SolidWorks is your number one solution to creating dynamic architectures and project planning.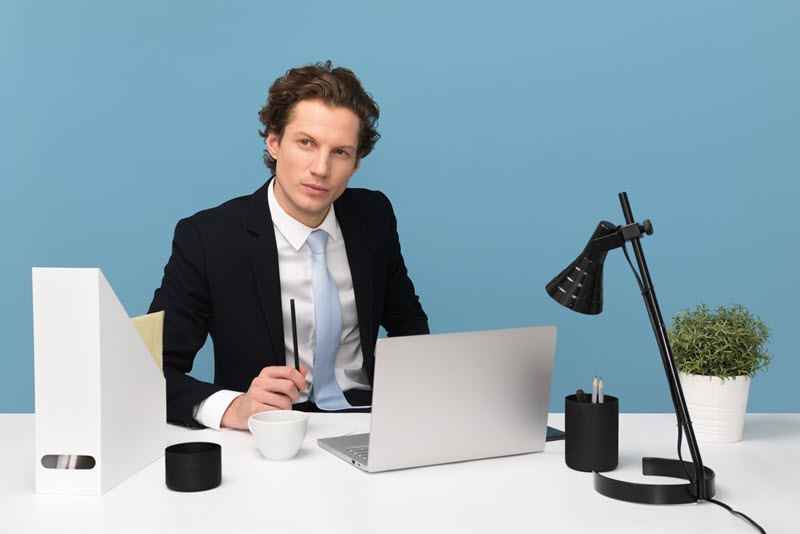 System Requirements to Run SolidWorks on A Laptop:
SolidWorks is a 3D planning software, and it uses a lot of RAM and CPU power. Laptops that are designed to run architecture and planning apps are generally more powerful. An example would be a laptop that runs on an Intel Core i7 processor and has 16 GB RAM. A faster hard drive with more rpm is recommended for such apps.
For the SolidWorks specifically, you'll need a decent processor with at least 3.3 GHz processing speed. An Intel Core i7 is optimal for this, but an i5 can work as well. The NVidia Quadro graphics cards are the best for SolidWorks and other 3D rendition apps.
As for the operating system, you'll need at least Windows 7. The SolidWorks software does not work with 32-bit operating systems. Moreover, the 2019 version is compatible with Windows 7 and 10 but not 8.1. So you might need to get Windows 10 for the latest software.
The internal memory of 16 GB is the minimum required. The official website recommends 32 GB, but if you're on a tight budget, then 16 GB should suffice. As for internal memory, the various patches and updates will require at least 20 GB for the app alone.
Main Hardware Configuration to Consider
Processor: 3.3 GHz processor or higher
OS: Windows 10 (64 bit), Windows 7 (64 bit), Windows 8.1 (64 bit) (only 2017 and 2018 versions), macOS (10.14, 10.13, 10.12, 10.11, and 10.10)
Internal memory (RAM): 16 GB or higher
Graphics Card: NVidia Quadro p600 or RTX series, AMD Radeon Pro WX 3100 or higher.
Storage Space: SSD storage with at least 20 GB space.
Internet Connection: 2.4 GHz or higher to download service packs and updates.
10 Best Laptops for SolidWorks:
Dell G5 Vulcan 15
Designed for uninterrupted gaming, the Dell Vulcan G5 is an extraordinary machine. This laptop is a standard among many gamers for online gaming and challenges. The Dell Vulcan G5 uses a 4.5 GHz 9th gen Intel Core i7 processor. These processors are known to be the best in maintaining CPU performance and multitasking.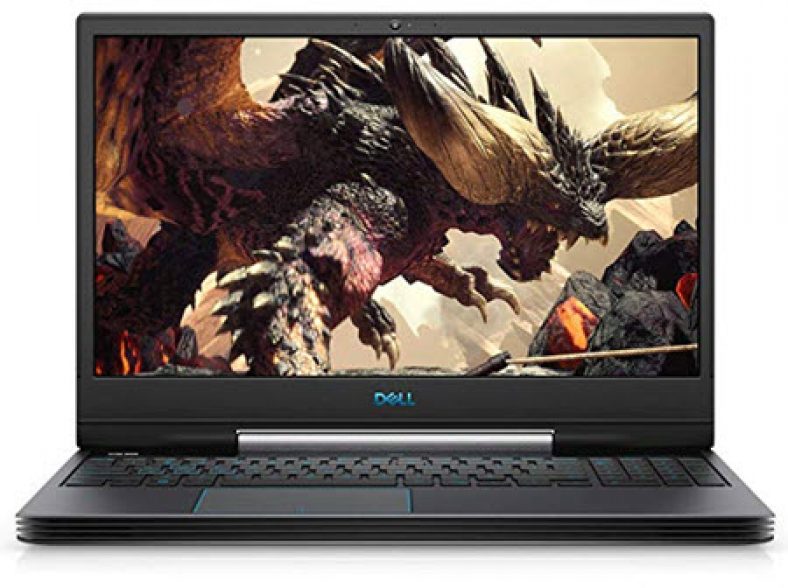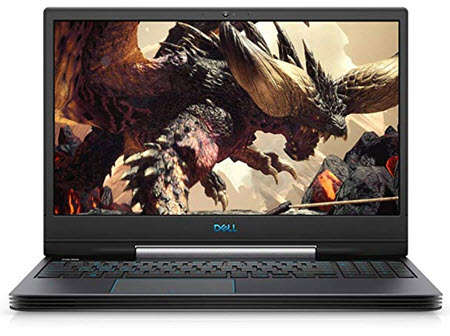 The Dell Vulcan has a 15.6 inch LED screen that is both Anti-Glare and FHD. The internal memory is 16 GB, while the maximum storage 256 GB. Higher RAM means better rendering, faster FPS, and more effortless multitasking. This makes it the perfect candidate for running 3D design apps such as SolidWorks.
Apart from that, the Vulcan also comes with an NVidia GeForce GTX 1650 built-in, along with 4GB DGGR5 Graphics. The GeForce series is best known for providing an excellent frame rate for gaming. It also produces vivid colors and robust rendition.
August 2, 2021 3:10 am

Amazon.com
Last update was on: August 2, 2021 3:10 am
back to menu ↑
Lenovo P72 ThinkPad
The Lenovo ThinkPad P72 is a highly capable laptop for schools and businesses due to the use of a 6-core 8th gen i7 Intel processor chip. The Lenovo ThinkPad is more focused on software rendering and CPU performance. The first thing you'll notice is the wide 17.3-inch FHD display that renders every media flawlessly.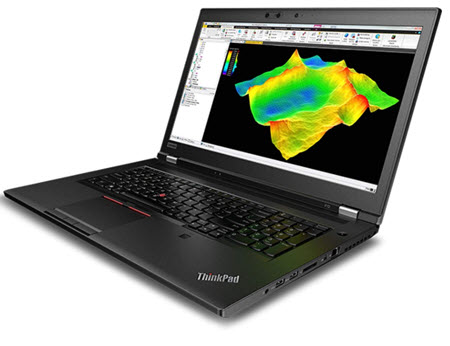 A business laptop is all about storage and accessibility. This is why the Lenovo ThinkPad has a hard disk drive with 2 terabyte storage. This 2 TB storage will provide you with enough space to log classified files and data. Other than that, the Lenovo ThinkPad also has multiple USB and HDMI ports to transfer all your data. It features 4 USB 3.0 ports, 2 USB-C ports, and headphone/microphone jack, along with Mini-Display port.
The ThinkPad comes with Windows 10 Pro and a 720p webcam for Skype and video calling. It's an excellent laptop for running 3D rendition apps and design software.
back to menu ↑
Asus Strix ROG Scar II
The Asus ROG Strix Scar II is a powerful gaming laptop that can run over a million processes at once. It's designed for the average and professional gamers and works well with all popular games. This is mainly because the Asus uses an NVidia GeForce RTX 2070 graphics card. It has an 8GB GDDR and a 16 GB RAM.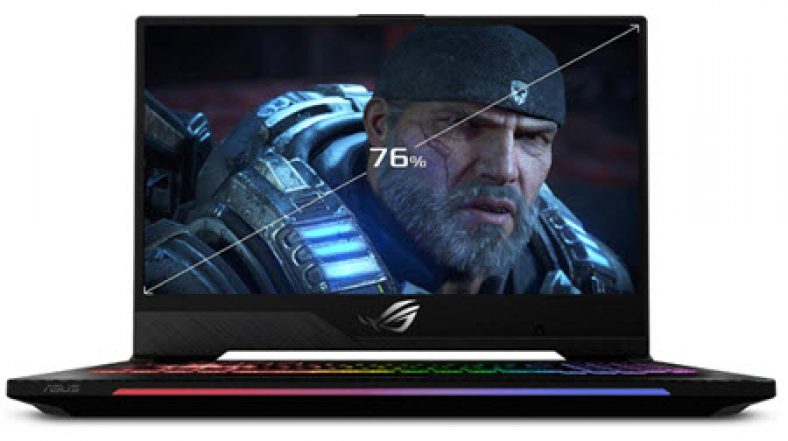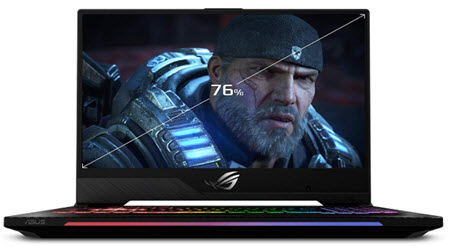 This harmonic balance of memory and processing power makes the Asus ROG one of the best laptops for SolidWorks. Apart from that, it features a 15.6 inch wide LED screen with FHD resolution. The CPU uses an Intel Core i7 – 8th Gen Hexa Core processor that can run multiple apps at once. This means less lag and smooth cut scenes.
The Asus can also be used for other purposes, such as broadcasting. It uses four antennas and a ROG Rangeboost that gives 30% more coverage than most laptops.
back to menu ↑
Lenovo P52S ThinkPad
The Lenovo ThinkPad P52S blurs the line between gaming and business. The laptop has all the features that a versatile work station has. But it also has a decent graphics card and astronomically high RAM storage. To begin with, the ThinkPad P52S works on an 8th gen Intel Core i7 Quad-Core processor. The processor provides the perfect balance of CPU performance and speed.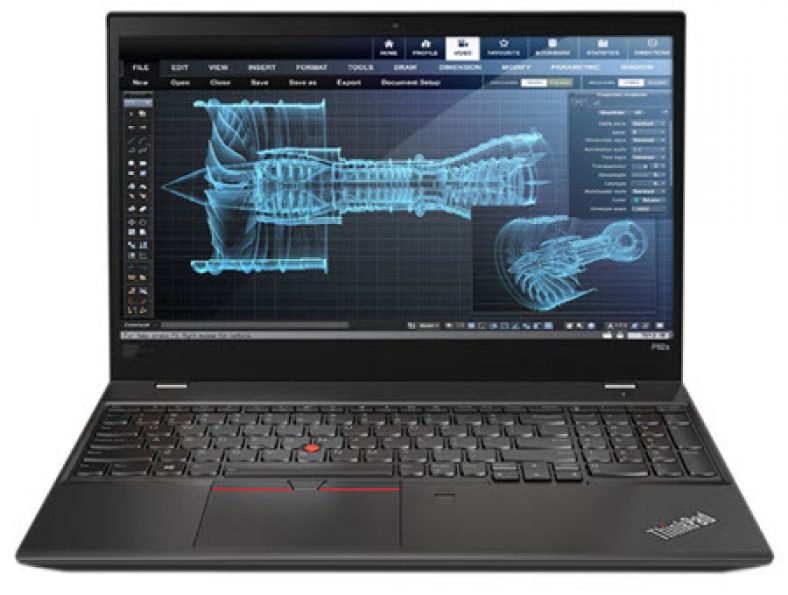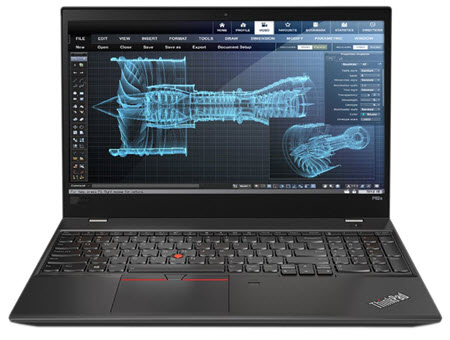 This laptop from Lenovo features 1TB of storage for businesses and leisure. Now saving files to your computer has never been easier. And the multiple USB ports make data transfers a breeze. But what we really like is the ability to run design apps like AUTOCAD and SolidWorks smoothly. The NVIDIA Quadro P500 graphic card renders CGI and special effects effortlessly.
The type and design of the graphics card aren't exactly designed for gaming. But with the 32 GB RAM, a decent gaming experience can be achieved. This truly is the laptop for all.
back to menu ↑
Razer Blade 15
Here's yet another gaming laptop that doubles as a business workstation. You can rely on its processing power because Razer has used a 6-core 8th generation Intel i7 processor.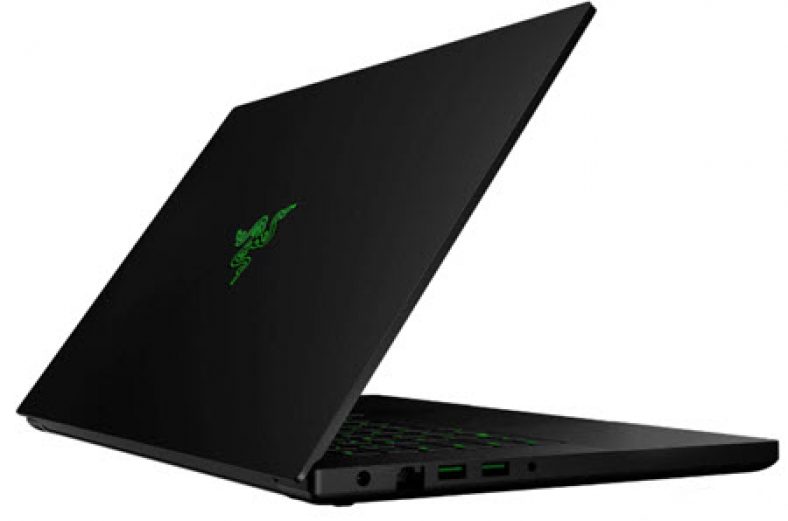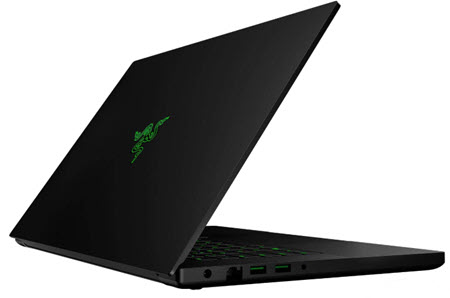 This laptop has the standard NVidia GeForce GTX 1060 graphics card. This version of the graphics card allows for better cut scene rendering and lesser lag. Other than that, it helps the colors pop out, and the games can play at full HD.
But what makes this gaming laptop unique is the enormous size of its hard drive. Backed by a 128 GB SSD, the Razer Blade provides a full terabyte of storage. This is best for keeping both game data and official documents. The graphics card isn't good enough to render design apps and CGI, though. But if you want a laptop that can work with both games and businesses, then you've come to the right place.
Apart from that, the Razer Blade features a 15.6-inch small screen that makes it portable and accessible. It also has the standard 16 GB RAM that will help run both data entry software and heavy games.
back to menu ↑
Microsoft Surface Pro 6
The Microsoft Surface made its debut a few years back, and we can also remember the hype. And for art and design laptop, the hype was well-deserved. Microsoft Surface Pro 6 is an artist's dream come true. It's ultra-slim and very lightweight, which makes it travel-friendly. The battery lasts for up to 13.5 hours and the laptop doubles as a design studio.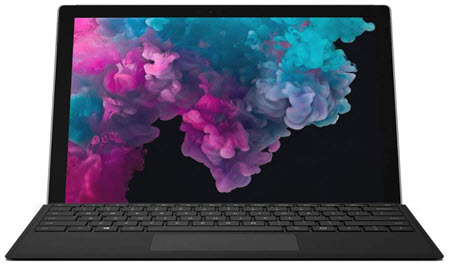 For the technical specs, the Surface Pro 6 has an Intel Core i5 processor with an 8 GB RAM and 128 GB flash storage. The storage is slightly lower than other laptops, as most offer up to 256 GB of memory. Due to the lack of internal memory, we do not recommend the Surface Pro for office use. The Surface Pro 6 is essentially a pen tablet that can be attached to a keyboard (sold separately).
For designers and digital artists, the Microsoft Surface Pro 6 provides everything you need. Most popular digital art apps such as SolidWorks can be used on this laptop.
back to menu ↑
Asus Zephyrus ROG M Ultra
If you're looking for a gaming laptop that can run SolidWorks, then the Zephyrus is the best. This laptop has an ultra-slim design with only a 0.78-inch thick screen. It has a 144 Hz refresh rate and a 15.6 inch full HD screen. The Asus Zephyrus is designed for gaming, with its NVidia GeForce GTX 1070 card and i7 processor.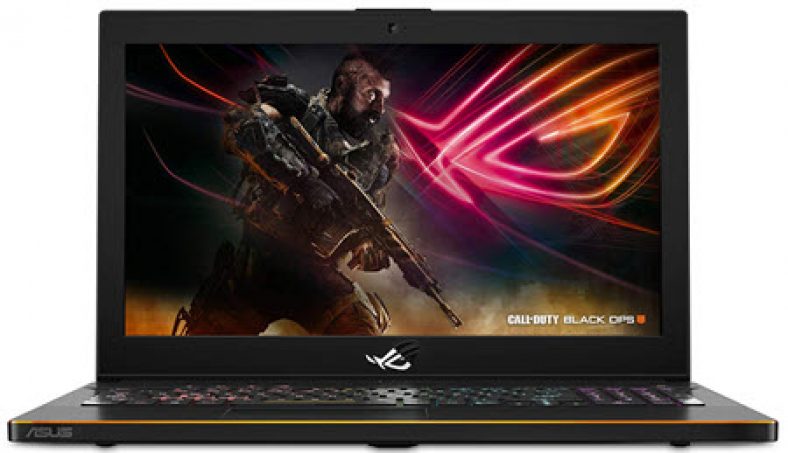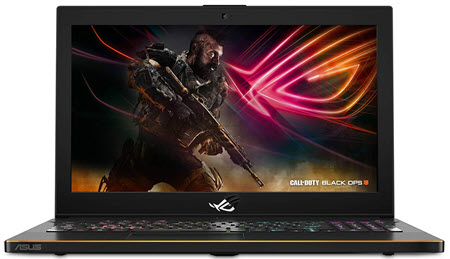 The Asus Zephyrus has a smart GPU switch mode that allows you to optimize both battery life and performance. It has 20% more cooling due to the exclusive aerodynamic technology and 12V cooling fans. For running SolidWorks, the Zephyrus is best as it has a 16 GB RAM. Most 3D manufacture apps require a lot of internal memory. So the Zephyrus is the perfect candidate, especially with its Core i7 – 8th generation processor.
Apart from that, the Zephyrus offers 1 TB storage space and 3.9 GHz processing power. This is the best laptop for both gaming and running SolidWorks.
back to menu ↑
MSI P65 8RF-450US
The MSI P65 combines gaming and productivity into one device. This laptop features all the goodness of a gaming laptop with the power of a high-end workstation. It has the typical NVidia GeForce GTX 1070 graphics card that can run any game and decode any video. The machine is equipped with a Core i7 – 8th generation processor.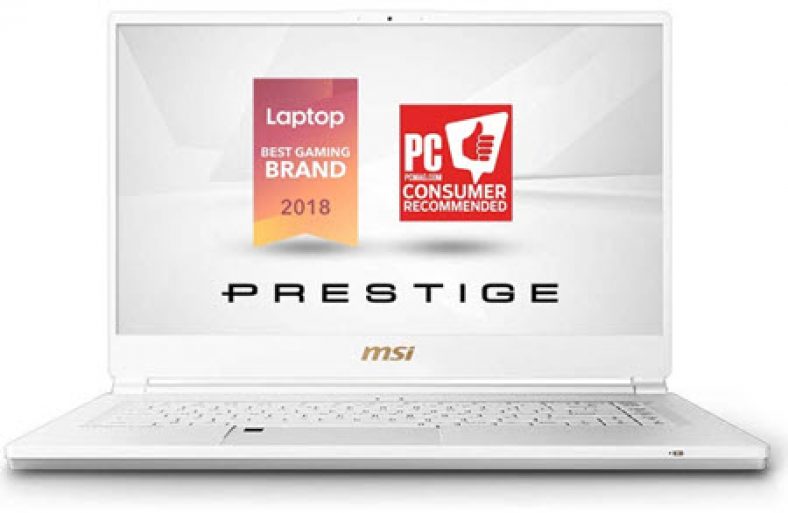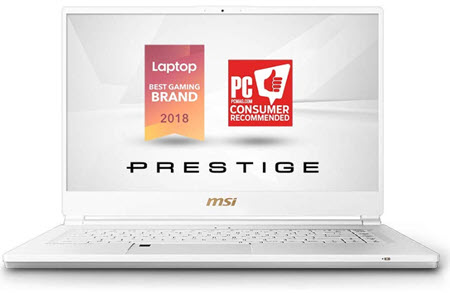 The system has a memory of 32 GB, which is perfect for running any software and game. The internal storage of the laptop is 512 GB, great for keeping files and documents. The exquisite combination of graphics and storage makes this the best multipurpose notebook. The MSI provides both productivity and essential tools to get you started.
The MSI P65 Creator offers a 1-year limited warranty and TPM security. If you're looking for a reliable option, nothing beats the P65 Creator.
back to menu ↑
Acer Aspire E15
The Acer Aspire is a perfect candidate for running SolidWorks due to its high processing speed and programming power. The Acer is a decent looking laptop that has 15.6 inches full HD screen and glossy dark grey design. This laptop runs on Intel Core i7 – 8th generation, which is the minimum requirement to run SolidWorks.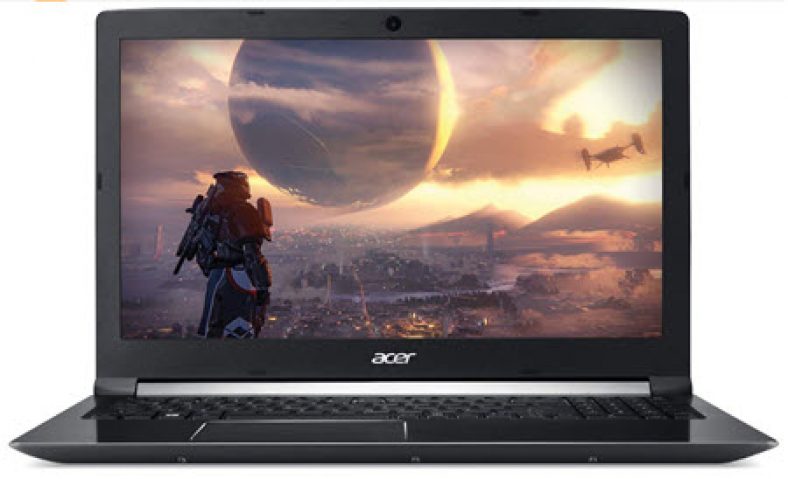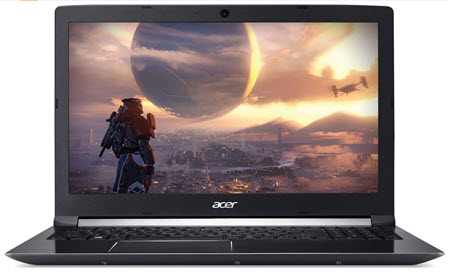 The laptop has up to 8 GB of RAM and 128 GB SSD and 1 TB SATA HD internal storage. This high storage capacity is what helps it store all the files necessary to run and use SolidWorks. Apart from that, the Acer Aspire uses an NVidia GeForce GTX 1050 Ti graphics card that helps render 3D animation and objects. The Acer Aspire also provides up to 15 hours of non-stop use with its high capacity Li-ion battery.
The laptop comes with Windows 10 Home pre-installed. You get the benefits of reliable software and 3D rendition, as well as the best customer support.
back to menu ↑
Apple MacBook Pro 15-inch
There's not a single soul that hasn't heard of the Apple MacBook. The infamous professional laptop for all businesses, the MacBook Pro, is stable in most professional settings. This laptop features an Intel 8-Core i9 – 9th generation processing unit. This chip is the recommended processor for running heavy apps like SolidWorks and AUTOCAD.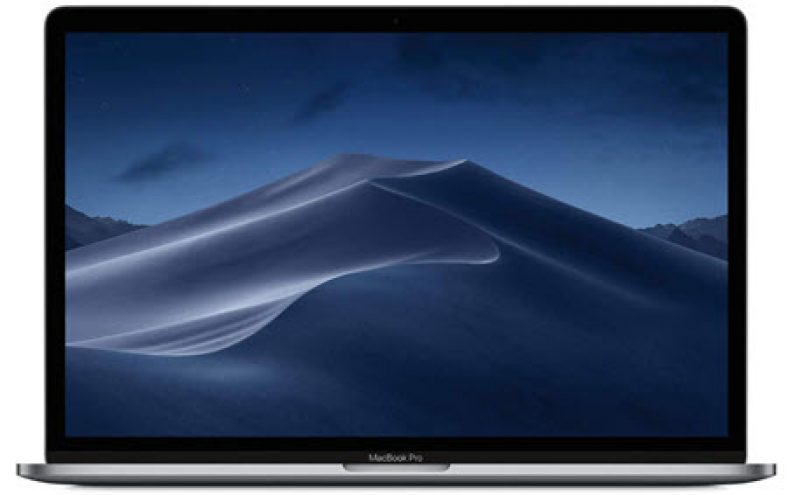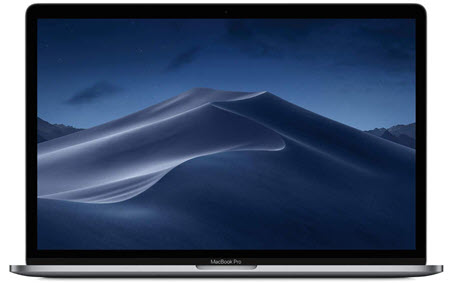 3D rendition and animation has never been more comfortable with the MacBook Pro. It has an ultra-slim design and a powerful processor. This MacBook uses a Radeon Pro 560X graphics card and has a 16GB video storage. Apart from that, it features Intel UHD Graphics 630 along with four USB-C ports. The MacBook Pro offers 10 hours of battery life, which will last you the entire day. This laptop has an internal memory of 512 GB.
We recommend the MacBook Pro for people who can afford higher-end laptops. This laptop primarily is not designed for gaming, but 3D architecture should be a breeze.
Final Words in Selecting the Best Laptop for SolidWorks
SolidWorks is an excellent tool for young designers and architects. You will need a very powerful PC or laptop to run the app, and high storage to use the multiple servers. This is a professional app that is made for young entrepreneurs and 3D designers. With this app, there are no limits.
The laptops we mentioned above are highly recommended for running SolidWorks. Of course, some of these are better at rendering the animation than others. But we found that all 10 of our favoured laptops get the job done. Every laptop has a powerful central processing unit and dynamic integration.
So pull out your credit cards and get yourself your first designing laptop!