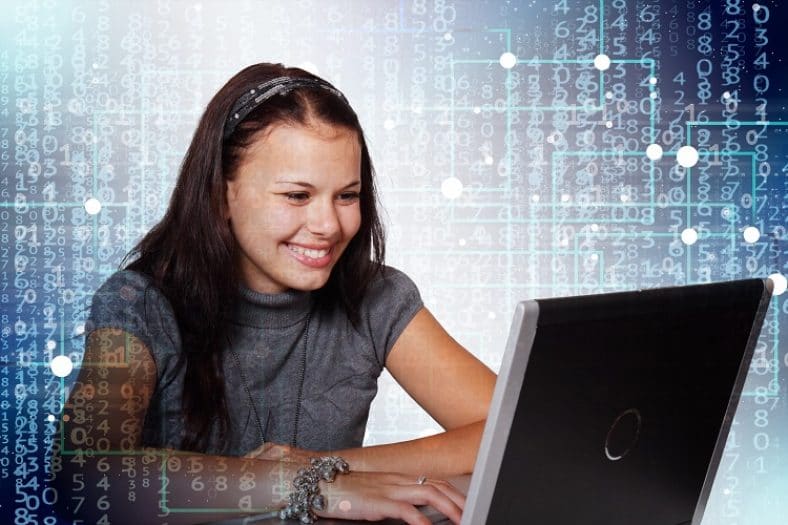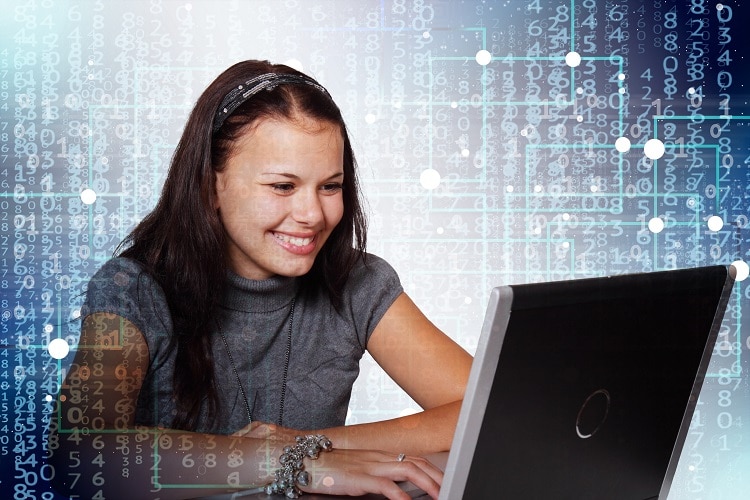 Are you looking for the best laptop for Deep Learning? You are at the right place as this article includes the review of the best laptop models for deep learning along with the minimum recommended requirements and a few FAQs.
What's The Difference between Deep Learning Vs. Machine Learning?
In deep learning, organization and presentation of data is different from machine learning. Machine learning algorithms require structured data, whereas in deep learning networks rely on the vast numbers of artificial neural networks.
Deep learning does not require human input. The layers of neural networks sort data automatically into different concepts, which allows them to learn from their own mistakes.
Deep learning is a learning that encompasses ML and AI. Deep learning broadly imitates the way humans acquire knowledge. Hence, for such heavy activity, a person will most certainly need a good laptop to achieve his/her goal.
Minimum Requirements
Before Buying the Best Laptop for Deep Learning you know the minimum requirements to look for. Here is the list of minimum requirements –
RAM:
A minimum of 16 GB is required, however it is advisable to go for a 32 GB RAM if possible as training the algorithm requires some heavy lifting. Less than 16 GB is not suitable as it can cause problems during multitasking.
CPU:
It is recommended to go for the processors above 7th Generation Intel Corei7 as it delivers high performance along with more power.
GPU:
GPU is the most important aspect as Deep Learning requires neural networks to work. Working on these requires a heavy amount of Matrix Calculations.
GPU's allow parallel processing of these matrices. Without a good GPU the process might take days or even months. But with it, your Laptop for deep learning can perform the same task in hours.
NVIDIA has come up with GeForce 10 series Laptops. These are one of the best GPU's to work with. Although the RTX 20 Series is also suitable for deep learning, but it's. You can also opt for AMD Radeon.
Storage:
A minimum of 256 GB SSD and 1TB HDD is required in a laptop for deep learning as the datasets get larger and larger by the day. If you have less storage, you can also go for Cloud Storage Options.
Operating System:
Many people prefer Linux, but Windows and MacOS can also run Virtual Linux Environment, hence you can work on those.
| | | |
| --- | --- | --- |
| Specs | Minimum Requirement | Recommended Requirement |
| GPU | 4GB NVIDIA GeForce GTX 1060 | 8GB NVIDIA GeForce RTX 2070 |
| CPU | 16GB | 32GB |
| Processor | 7th generation intel core i7 | 9th Generation Intel core i7 or above |
| Storage | 256GB SSD and 1 TB HDD | 512GB SSD or more and 1TB HDD |
| Display | 14-inch FHD (1920 x 1080) | 8GB NVIDIA GeForce RTX 2070 |
Top 10 Laptops for Deep Learning
MSI GS65 Stealth-430 Gaming Laptop
MSI GS65 Stealth-430 laptop is an ideal laptop for deep learning. MSI is known for its gaming laptop and is very popular among tech-advanced people who like to have heavy performing components on their laptops.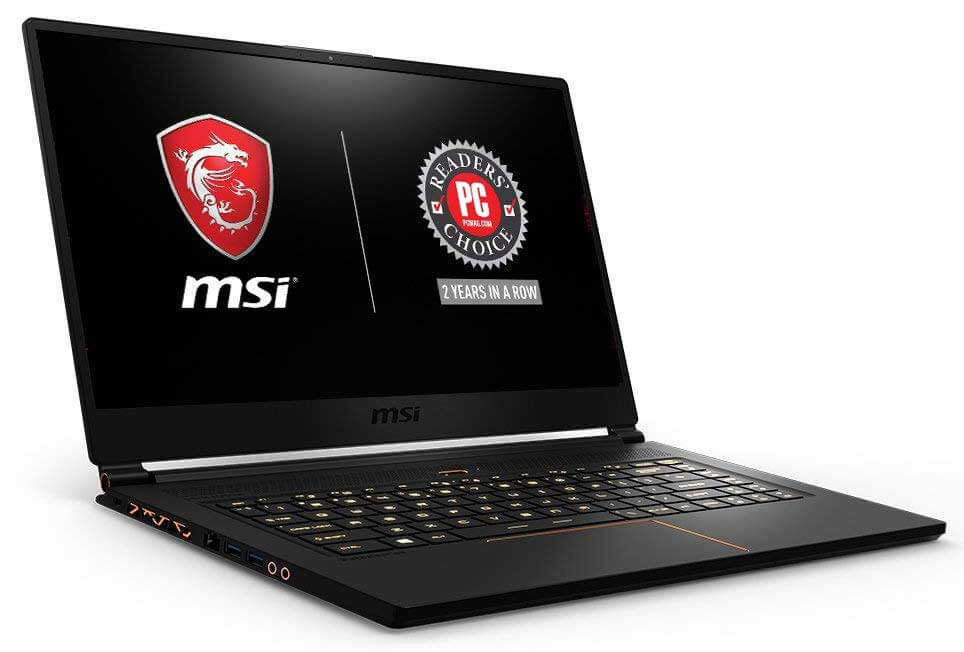 MSI provides a less stylish laptop, which lowers the laptop's overall cost, but you can not say anything about its performance as it provides the best performing laptops.
G65 Sealth 430 is one of the emphasized flagship models which comes in 15.6 inches size and has an incredible 1080p resolution with a refresh rate of 240Hz, which is the quickest refresh rate on any laptop you will find. The screen allows immersive experience while watching videos, gaming, or doing your job as it comes with very thin puzzles.
It runs on the 9th generation Intel i7 6 core processor, and the CPU is supported by 32GB ddr4 RAM along with 1TB NVMe SSD, which allows quick transfer of data and Boot-up time. All these features of G65 help in easy handling of deep learning as well as machine learning.
This machine features a top range RTX 2080 graphic card, which provides performance without any issue. With powerful Nvidia turning GPU architecture, you can see revolutionary Ray tracing graphics and programmable shading.
A surprising factor is its battery life, which boosts up to eight hours. The laptop also comes with a unique cooling system that manages the temperature even during powerful heavy usage. It comes with three fans for exhaust and seven pipes, which keeps the laptop cool all the time.
You can customize each key to your liking as it comes with modes like a wave, wrap, and disco. The silky glass touchpad is 35% larger and comes with 10+ gestures. With the Dynaudio speaker system, you can fill your room with quality audio without external speakers' need.
PROS:
This laptop is best in class
It comes with a fantastic cooling system
High refresh rate
Sleek and stylish design
CONS:
Speakers could be improved
Last update was on: September 16, 2021 1:31 pm
back to menu ↑
Eluktronics MAG-15 Gaming Laptop
Eluktronics MAG-15 ultra-lightweight and slim laptops are one of the best laptops for deep learning. This brand is relatively new, which aims at high performing laptops. This laptop has been a talking point amongst the tech enthusiasts for some time, and it is for a good reason.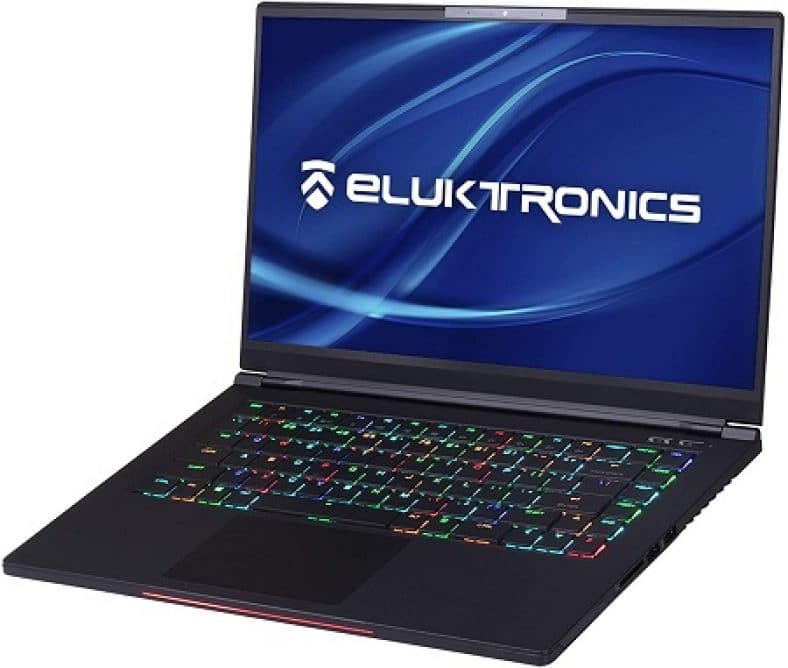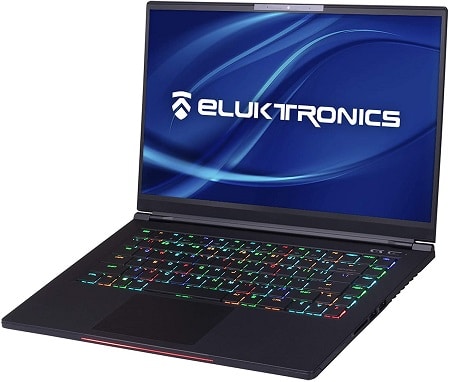 The Eluktronics MAG-15 laptop comes with a 9th generation i7-9750H 6-core processor and 8GB ddr4 RAM and 1TB PCIe NVMe SSD. (It also comes with a higher version where you can find 64GB DDR4 RAM along with a 2TB SSD.)
It has an equally stunning screen of 1920x1080p with IPS display and led backlit with a refresh rate of 144Hz. It claims to be one of the lightest 15.6 inches high performing laptops in the market.
It is built with a particular type of magnesium, which allows a mix of premium sturdy design and portability.
It has a strong battery life with 94-watt hours. It features a glass touchpad that allows an unrivaled control level, which is extremely important for a laptop. It also comes with a nice touch of RGB light bar, which enables the level of customizations. It has various connectivity options like one thunderbolt 3 port, 1 HDMI to USB 3.0, card reader, a mic and headphone slot, Kensington lock, eternal rj45.
This laptop comes with a premium full-size keyboard with rollover mechanical keys, RGB backlit, and anti-ghosting feature with 2mm travel. Overall this laptop has an incredible cooling system, it has the highest storage in both RAM and SSD and also allows quick Boot-up time and fast transfer of files along with being ultra-lightweight as it weighs only 4.15 lbs
PROS:
Ultra-lightweight
Huge RAM and SSD size
The glass touchpad is a nice idea
Provides good value for money
CONS:
No negative points were observed
Last update was on: September 16, 2021 1:31 pm
back to menu ↑
ASUS ROG Zephyrus S Ultra Slim Gaming Laptop
If you are looking for the best Linux laptops for deep learning, there are very few choices, but there are still many choices out there if you look thoroughly. One such notebook with Linux operating system is Asus ROG Zephyrus S, a gaming laptop with high specifications and performance.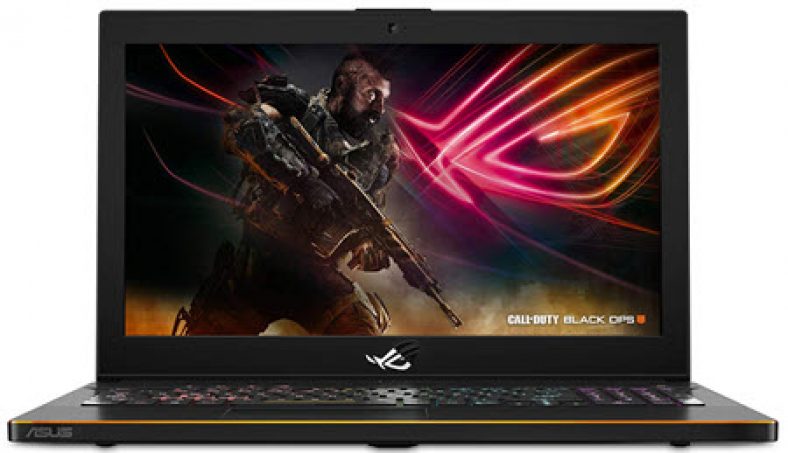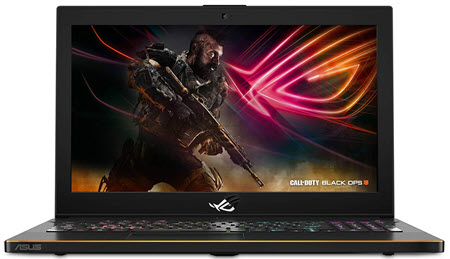 This laptop comes with two graphic cards from which you can choose one – the RTX 2070 or the RTX 2080. These cards allow high-level graphic progress and are supported by Intel i7 core processor 16GB ddr4 RAM and 512 GB SSD.
It features a beautiful 15.6 inches screen with a super narrow 6.5mm bezel and 144 Hz refresh rate with IPS display technology combined with innovative 178 degrees wide viewing angle technology.
It offers a wide range of connectivity options like USB type-c ports, 2 USB 3.1 type c, 1 USB 3.1, USB 2.0 ports.
Heating is one of the biggest problems in laptops with high performance; however, this Asus laptop comes with an automatic three-speed cooling system with a 12v twin fan, which sends the heat out if the anti-dust treated vents. This helps in keeping both the laptop and keyboard, touchpad cool.
PROS:
Excellent powerful performance
Beautiful display and screen
Lightweight and slim design
Great heat control
Last update was on: September 16, 2021 1:31 pm
back to menu ↑
Lenovo Legion Y540 Gaming Laptop
Lenovo legion Y540 laptop is the best laptop for deep learning by Lenovo. This laptop comes with a Hexa-core Intel i7 core processor, which has a clock speed of up to 4.5 GHz. This is one of the fastest CPUs available at this cost. Along with this. It also comes with 16GB ddr4 RAM and 512 GB SSD and 1TB HDD combo, which provides the best of both worlds' storage. This gives you an ample amount of storage space and boots and opens up your files quickly.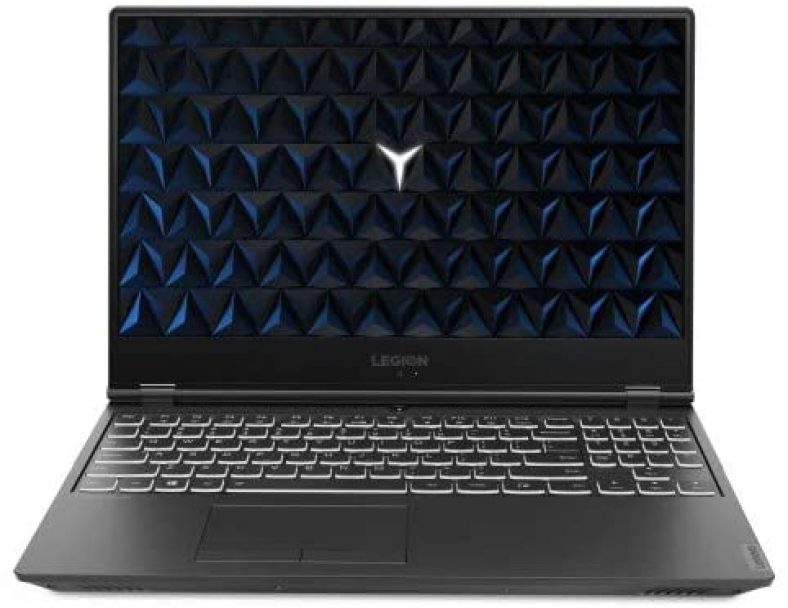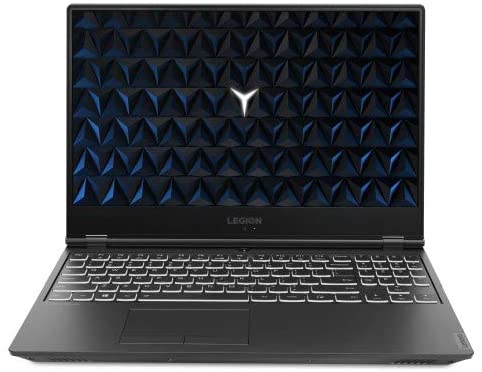 When it comes to graphics, it is integrated with GTX 1650, which allows a high level of graphical performance along with an 802.3 11ac Wi-Fi card, which gives unbeatable Wi-Fi performance.
As you must be aware, Lenovo's screen is very reputed, and the screen of Lenovo legion y540 is no different. It features 1080 p IPS anti-glare technology with striking colors and clarity. This technology allows great viewing angle, and it also comes with energy-efficient LED backlighting, which stops the screen from draining your battery
It offers various connectivity options like mini DisplayPort 1.4, HDMI 2.0, 1 USB 3.1 generation 1, rj45 Ethernet, 802.3 11ac Wi-Fi + Bluetooth 4.1, 1 USB 3.1 generation 2 type-c port, 3.5 mm headphone jack, etc
The white backlit keyboard is very innovative as it comes with mechanical keys, which are great to type on and gives you a comfortable typing experience for a long period. It comes with a cooling system that keeps the laptop and keyboard cool even after heavy performance. It also comes with great battery life of upto 5 hours.
PROS:
good pricing
excellent keyboard and touchpad
great performance
amazing cooling system
lightweight
$

1,109.00

$

1,499.00
in stock
Last update was on: September 16, 2021 1:31 pm
back to menu ↑
Razer Blade 15 Gaming Laptop
Razer Blade 15 is one of the smallest 15.6 inches gaming laptops which strikes the perfect balance between portability and power. The wide 15.6 inch full HD bezel less display with factory calibrated matte screen, which stretches edge to edge and gives you a larger screen. It comes with 240 hz refresh rate along with 9th generation Intel core i7 6 core processor and a dedicated nvidia GeForce GTX 1070 Max-Q graphic card which delivers amazing performance along with frame rates.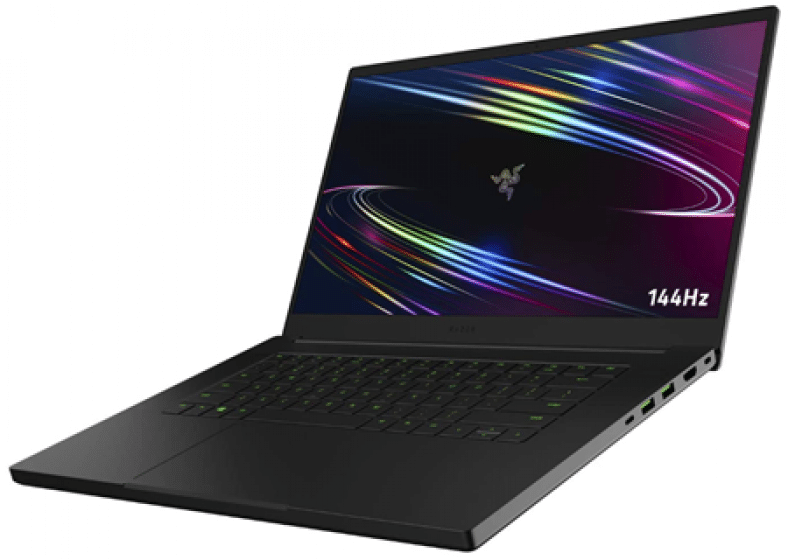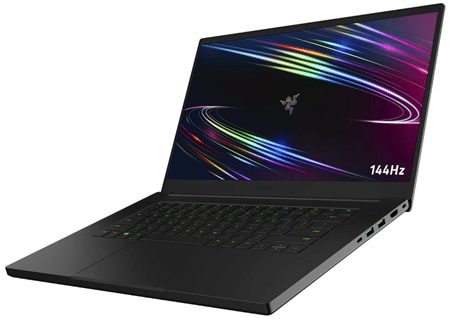 This laptop comes with dual storage of 128 GB SSD and 1TB HDD which gives you speed and massive storage capacity. This laptop's build quality is excellent as it is thin and compact and made of durable 0.7 inches CNC aluminium unibody. It measures 0.78 inches x 9.25 inches x 13.98 inches and features a vapor cooling chamber which keeps the laptop cool even after long heavy usage.
The 16GB dual-channel ddr4 2667MHz RAM is expandable to 32GB. It comes with connectivity options like 3 USB 3.1, 1 HDMI port, 1 mini display port, 1 thunderbolt 3 USB C port, gigabit Ethernet, etc
This laptop supports Windows hello instant facial unlock feature integrated in webcam and IR sensor for biometric security. It comes with customised =RGB key lighting which includes 16.8 million colours for multiple process profiles. It features a battery of 65wh runs for up to 6 hours
PROS:
good battery life
amazing frame rate and great graphics
edge to edge display
amazing build quality
Last update was on: September 16, 2021 1:31 pm
back to menu ↑
Gigabyte AERO 15 Laptop
The next laptop in the list of laptops for deep learning is gigabyte aero 15. The Aero features the most impressive screens with innovative x-rite colour calibration, almost non-existent Bezel and 144 hz refresh rate. This brand holds the highest battery life claim with 9-10 hours of productive work without any disturbance.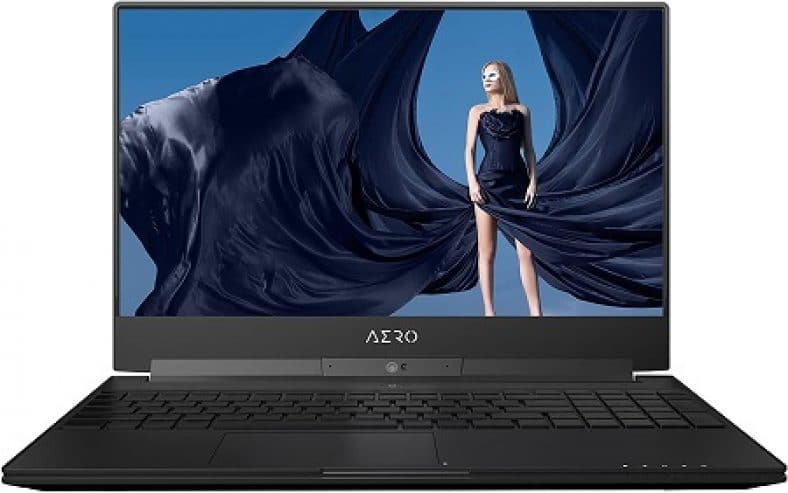 It comes with a strong arsenal of performance parts that can deal with any deep learning or machine learning programming. It features dedicated RTX 2070 graphic cards that are most powerful in the market along with 9th gen Intel core i7-9750H and 32GB ddr4 RAM and 1TB SSD, making that fastest in the market.
This laptop is suitable for deep learning as it comes with the latest Microsoft Azure AI technology. This technology automatically processes your data and determines the best GPU and CPU wattage and performance setting. This means that your laptop's performance is flawless in every situation.
The gigabyte aero laptop also comes with supra cool technology which adaptively cools the parts which require or demands cooling. This laptop uses killer doubleshot technology, which allows wireless and internet use to provide the strongest Wi-Fi length.
The 760p solid state drive allows data transfer speed of up to 3.2 GB per second. It also comes with thunderbolt 3 port connectivity and a range of other connectivity ports like USB 3.1 generation ,1 SD card reader, USB 3.1 generation 2, Displayport, combo audio Jack, HDMI 2.0, rj45 Ethernet.
Aero is constructed using whole block of aluminium which is solid to touch and is durable to use. It weighs only 4.49 lbs. the Aero 15 classic keyboard comes with all new RGB fusion 2 point o technology
PROS:
lighting weight
amazing screen
best of both worlds storage
Azure AI system
Last update was on: September 16, 2021 1:31 pm
back to menu ↑
Acer Predator Helios Gaming Laptop
Acer predator Helios 15.6 inches laptop is a cool and stylish laptop that meets all the deep learning requirements. It features a programmable RGB backlit keyboard which makes your work fast and easy.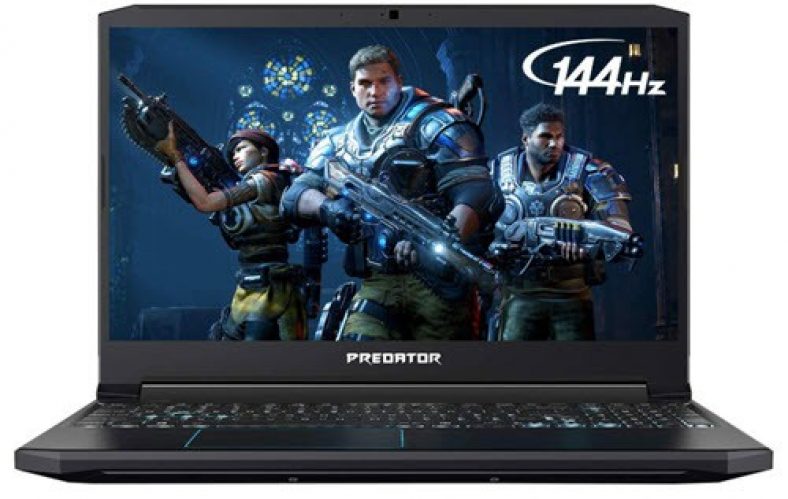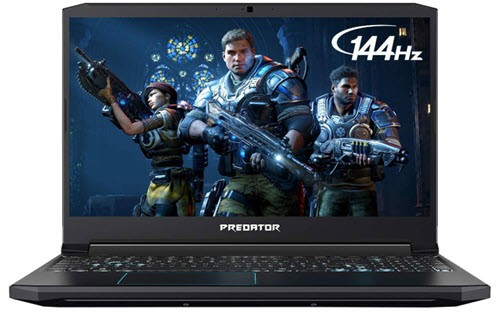 This laptop comes with a powerful 9th generation Intel i7 six core processor with a clock speed of up to 4.5 GHz. It comes with 16GB ddr4 RAM, 512 GB SSD and 1TB HDD which gives you storage capacity and fast processing time.
It features 15.6 inches full HD IPS technology display screen. The battery gives you 4 to 5 hours of battery life while you multitask. It comes with various connectivity options like 1 USB 3.1 type-c port, USB 3.0 port, 2 USB 2.1, HDMI 2.1, headphone or microphone input output combo port, one rj45 Ethernet port along with 802.3 11 Wi-Fi connectivity and Bluetooth 5.1.
The cooling system of this laptop is impressive as it comes with dual Acer aeroblade 3D fans. Along with this it also comes with backlit keyboard HD camera HD webcam and to built-in stereo speakers. The laptop also features killer doubleshot pro technology which is the fastest network connection.
PROS:
provides good value for money
amazing display quality
top class performance
affordable price
CONS:
heavy
battery life could be improved
Last update was on: September 16, 2021 1:31 pm
back to menu ↑
MSI P65 Creator-654 15.6″ Laptop
This is the second MSI product on our list. MSI p65 creator-654 has a class of its own. It is a very stylish and fast laptop that is suitable for deep learning and content creators who make video, audio and requires photo editing.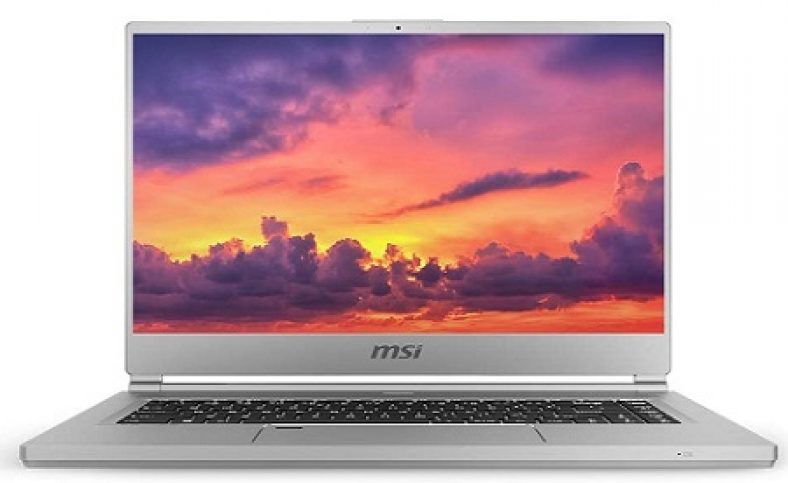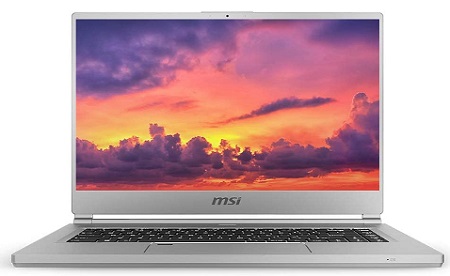 This laptop is available in grey colour with sandblasting texture and it comes with optane memory which improves your productivity. It features NVIDIA GeForce RTX 2070 Max-Q graphic cards with 8GB DDR6 RAM. It comes with a 4K display and 60hz refresh rate while the 15.6 inches UHD and wide view angle gives you fantastic clarity. It comes with 4.9 mm thin bezel and features IPS level display technology
It runs on Intel core i9 9880 h processor which has a clock speed of up to 4.8 GHz. It comes with various connectivity options like thunderbolt 3 port, USB 3.2 gen 2, 2 USB 3.2 gen 1, etc
It has 720 p HD webcam and gives you over 8 hours of battery life and it also comes with one touch access with Windows hello. It weighs only 4.1 lbs and is ultrathin – just 0.69 inches which makes it a perfect laptop for on-the-go productivity.
It comes with elegant design and silky glass touchpad and efficient ventilation with three whirlwind blade fans and 6 heat pipes which keeps the laptop cool. It also supports multi screen so that you can increase your productivity with fast responding multiscreen
PROS:
features a solid 6core performance
it is ideal for gaming as well as for deep learning and other heavy software jobs
Last update was on: September 16, 2021 1:31 pm
back to menu ↑
Acer Predator Triton 700 Gaming Laptop
Acer predator triton 700 is one of the most affordable laptops for deep learning. It comes with an Intel i7 processor and a GTX 1060 graphic card with 6gb onboard RAM and 16GB ddr4 dedicated RAM.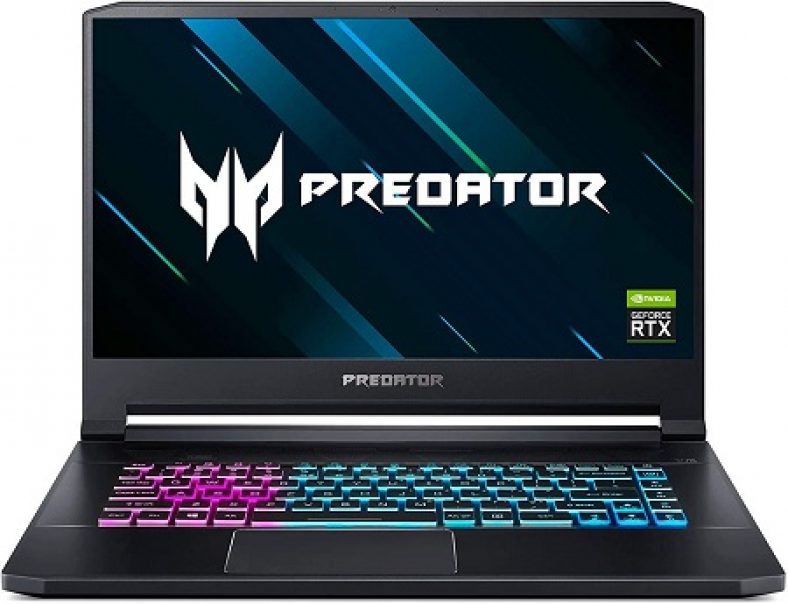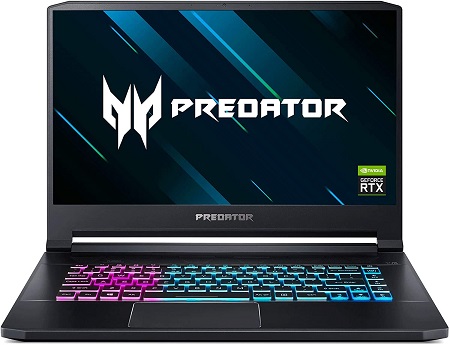 It comes in a portable and compact size which measures only 0.74 inches, it is lightweight and easy to carry around. It comes with two aeroplane 3D fans which gives great airflow level and keps the component cool. The five heat pipes expels the hot air while you do your heavy and multitasking job.
The RGB keyboard is a beautiful thing with keys individually programmed in mechanical switches which gives you a premium mechanical feel. The N-Key rollover reduces the issue of ghosting.
The full HD IPS display technology is impressive along with its 16:9 cinematic format and true colour panel make everything look gorgeous whether it is a game or a movie.
Wireless connection is very vital when you are doing heavy performance. That is why this laptop comes with a killer doubleshot pro system which allows you to choose a bandwidth that your application uses and enables both ethernet and wireless connection to function simultaneously, which effectively double your internet speed.
At this price there isn't anything to complain about triton 700 as it comes with a strong performance along with incredible build quality and cooling system which is hard to beat with such a great laptop.
PROS:
affordable price
excellent cooling system
lovely mechanical keyboard
great performance
Last update was on: September 16, 2021 1:31 pm
back to menu ↑
HP Omen
The HP Omen series is comparatively new in the market but provides excellent gaming laptops. This HP laptop from Omen series comes with 10th gen Intel i7 10750H 6-core processor. It has 32 GB RAM and 512 GB SSD hard drive for storage. The graphics are handled by Nvidia geforce GTX 1660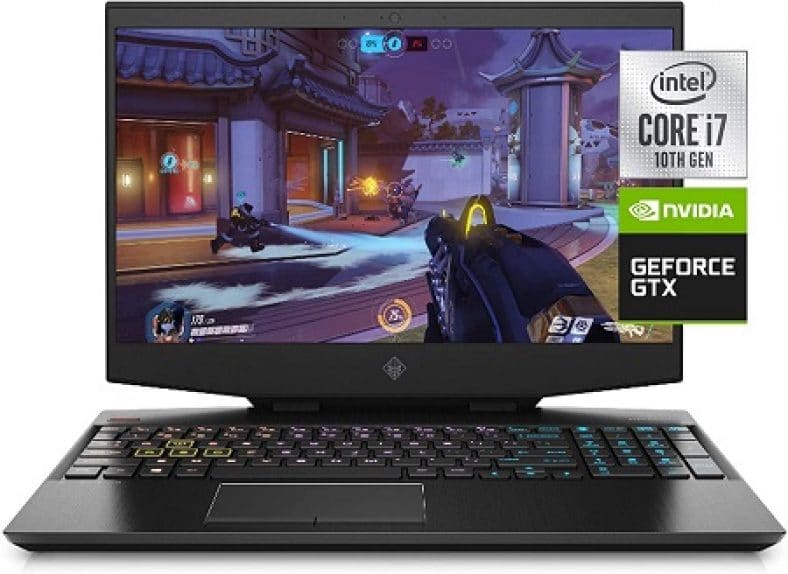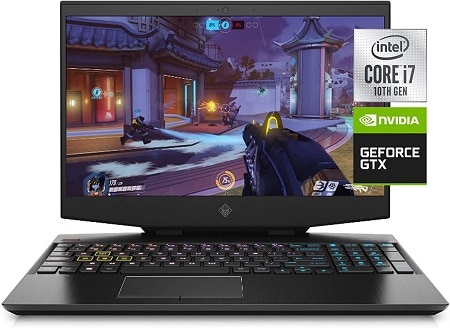 It comes with an impressive 15.6 inches full HD IPS display technology and anti glare micro-edge WLED display feature which is a good news for people doing deep learning as they will be staring at the screen for more extended time. The display also gives you excellent viewing angles. It has a refresh rate of 60Hz and has 78% screen to body ratio.
The ultra slim bezels provide more viewing angles and display real estate for the user.
It has 3 USB ports including USB type c. This laptop weighs 5 lbs, has acoustic aesthetic and high build quality which looks perfect. The ports are placed perfectly well and you can hide the majority of wires easily behind the screen, creating a clutter-free workspace.
It comes with a full-size island-style RGB keyboard with 4-zone RGB backlit n-26 key rollover anti-ghosting key technology. It comes with up to 6 hours and 15 minutes long battery life for mix usage, up to 3 hours and 30 minutes for video playback, and up to 3 hours for wireless streaming.
PROS:
strong construction
solid graphic cards
nicely play sports
ultra slim bezels
$

1,148.00

$

1,249.99
in stock
Last update was on: September 16, 2021 1:31 pm
back to menu ↑
FAQs
Is GTX 1060 suitable for deep learning?
If you are just starting off in the deep learning world, then GTX 1060 6GB and GTX 1050 Ti are good without burning a hole in your pocket. However, if you want the best GPU for deep learning irrespective of the cost, then it is recommended to go for RTX 2080 Ti as it offers twice the performance,but at twice the cost.
How Much RAM Do I Need For Deep Learning?
The more the RAM, the better it is. This is especially true for deep learning, as large data is involved that requires Rapid Access Memory (RAM). 16GB RAM is the absolute minimum, although it is recommended to go for 32GB as standard.
Conclusion
All the laptops mentioned above would work well for deep learning students and professionals. The Eluktronics N850HK1, is the best of the lot and offers value for money. The other go-to laptop is MSI GS65 Stealth-430 with an exemplary configuration, including a reliable graphics card. Hope this guide helps you in finding the best laptop for deep learning.