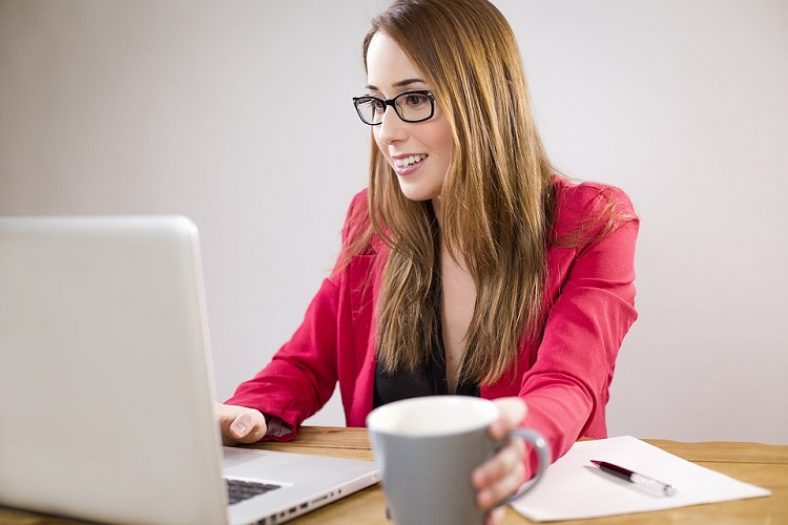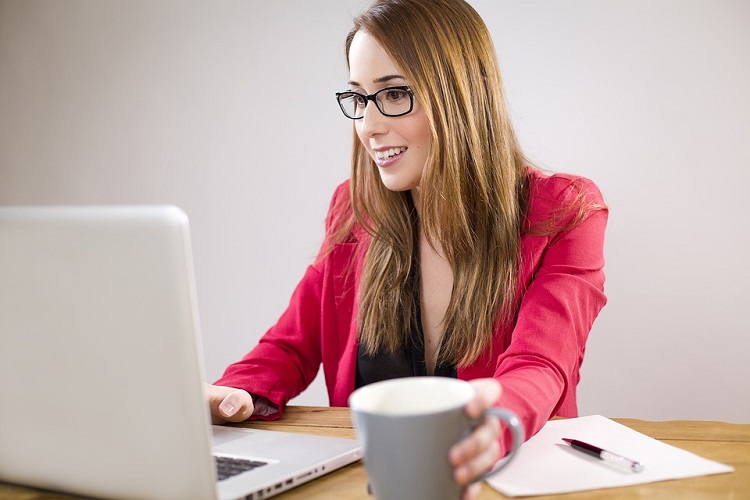 One of the most taxing task to do on a computer is video editing. Are you a video editor and looking out for a solution for this? In this case, do not fret because we have got you covered. Thanks to technological advancements, video editing has become simpler. This is possible with the advanced hardware components in the laptops that make editing easier than before. In this review, we list the suitable and best laptops for video editing under 700 dollars in 2021.
If you are looking out to buy a laptop for video editing, make certain that you do not pick the first one you across in the market. Many laptops are releasing every year with high quality and performance. Some are expensive and some at priced reasonably. You need to choose the one depending on your needs and budget.
There are a few specifications that a good video editing laptop requires. The processor is the most important spec that you just cannot ignore. A fast processor laptop will serve you the purpose of video editing and a system with a slow processor will just be a waste of money. Also, when it comes to RAM, a minimum of 8GB is important. A laptop with a big screen will be great if that fits your budget.
Video editing requires you to store more data, and thus, a 500 GB SSD is what you need. Buying a laptop with having an SSD is better because it is faster. The good news is that many options of laptops are available with these specifications, but the bad news is, they are expensive. If you are on a limited budget, then you may not get a laptop having the maximum storage and fastest processor, but yes, you can find the best laptops in the below list certainly.
10 Best Laptops for Video Editing Under $700
Acer Nitro 5 Gaming
Performance and Gaming: Though a bit hard on your budget, but Acer Nitro 5 comes with a 9th generation Intel Core processor and Nvidia GeForce GTX1650 graphics card, 8GB RAM & 256GB SSD storage. The best part is, GTX 1650 provides higher performance than the GTX 1050 GPU that was found in the budget gaming laptops, though not much powerful as GTX 1060. But, the latest processor makes powerful applications to run faster.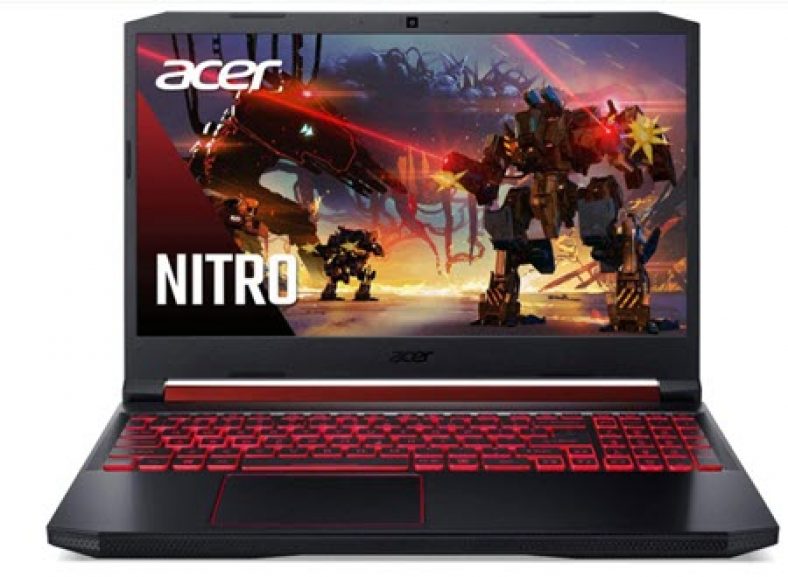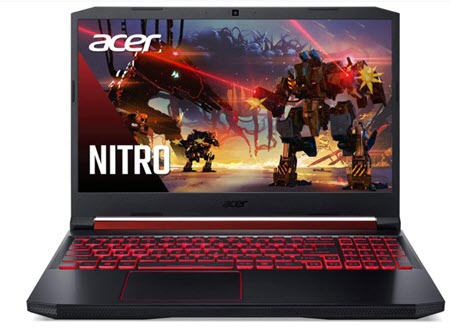 Display: Acer Nitro 5 Gaming laptop has an amazing camera that offers recording at 720p 30fps at the highest settings. It is best for web chats. With a 1080p display screen and appears to be clear and sharp, but a bit on the darker side.
Hardware and Accessories: Connectivity options include two USB 2.0, one USB Type-C and USB 3.0, SD card reader, HDMI, Ethernet port, 35mm headphone & Kensington lock slot. You also get Wi-Fi 6 & Bluetooth 5.0 for wireless connectivity.
Battery life: Nitro 5 will last over 7 hours on one charge. When running at full capacity, it will last for 4 hours & 22 minutes.
PROS:
Strong specs for the budget laptop
Stays cool
Multiple ports
CONS:
Finicky trackpad
Higher cost
Last update was on: September 16, 2021 6:48 pm
back to menu ↑
Newest HP Pavilion 15.6″ FHD IPS Premium Gaming Laptop
Performance: This Newest HP laptop features an Intel HD Graphics with 620 graphics card, Intel Core CPU & 32GB RAM. Comes with Windows 10 Home Intel Core i5 processor and NVIDIA GTX 1050 and 3GB GPU8 memory, and has 256GB SSD storage with 15.6″ FHD IPS micro-edge backlit and 1920 x 1080 resolution.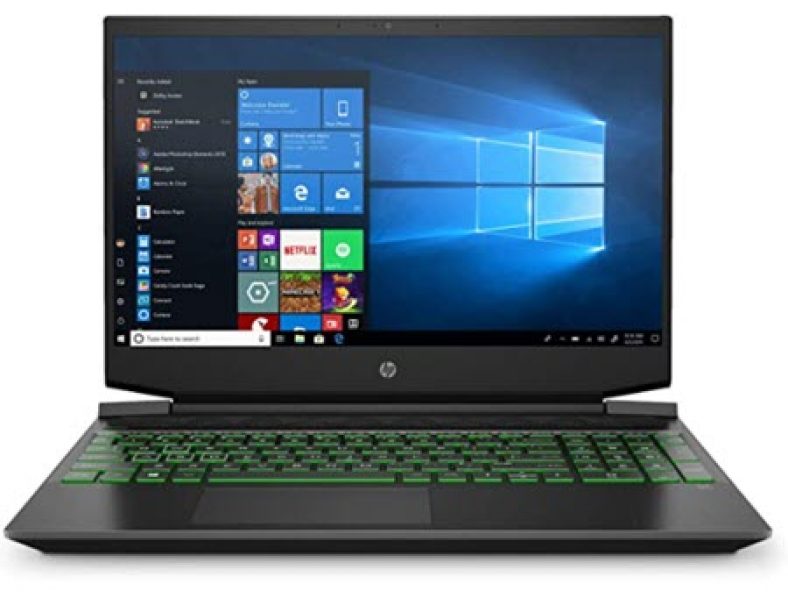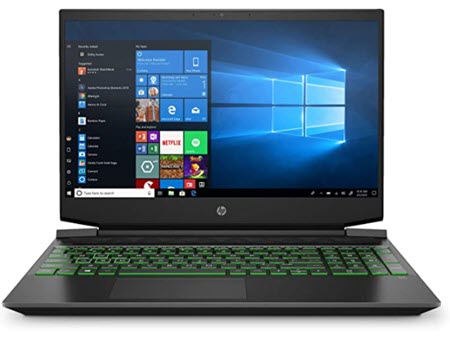 Display: HP Pavilion Gaming Laptop has a 15.6" display, high-performance processor & advanced graphics. The Full HD resolution and fast refresh rate provide ultra-smooth gameplay while bringing entertainment & content to life.
Hardware and Accessories: Hardware in Pavilion Gaming 15.6" brings the latest games smoothly on its matte 15.6" screen. You can power the device and connect the external display all on one port with a 5 Gb/s rate. It is reversible, hence you do not need to plug upside down.
Battery Life: The machine lasted 4 hours on one single charge that includes constant surfing and app running. That is not an encouraging sign, particularly when not used for gaming purposes.
PROS:
Value for money.
Aesthetically pleasing.
Great trimmings like keyboard & connectivity.
CONS:
The display is not at its best
Battery longevity is pretty okay.
Last update was on: September 16, 2021 6:48 pm
back to menu ↑
ASUS TUF Gaming FX505DD (AMD Ryzen) Laptop
Performance and Gaming: ASUS TUF Gaming FX505DD comes with AMD Ryzen 5 Core 3550H processor and 8GB RAM and 1TB HDD storage. This gaming laptop from Asus runs on W10 Home Basic OS. Coming to the graphics card, this laptop has a 3GB NVIDIA GeForce GTX graphics card for managing various graphical functions.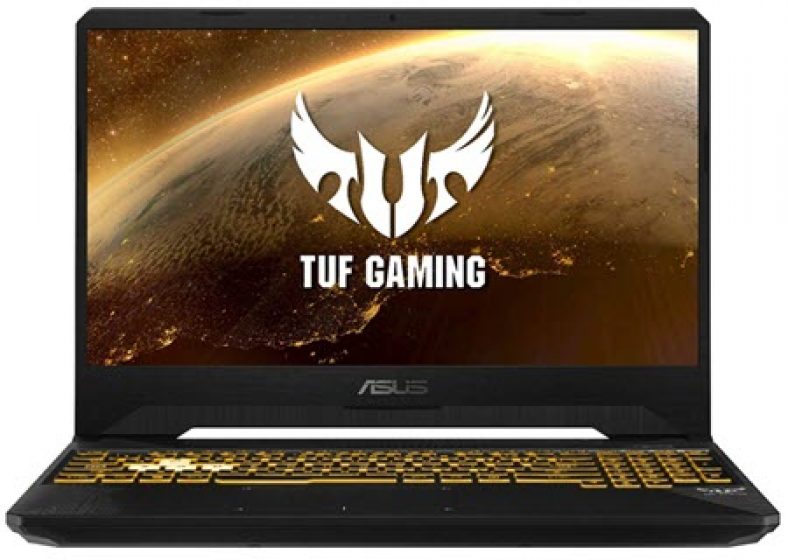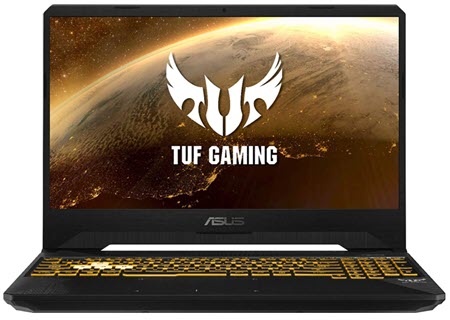 Display: This laptop comes with NanoEdge technology, which has a 6.5 mm thin bezel for great visuals in such a compact design. With a quick 120Hz Refresh Rate & IPS-level panel, the laptop ensures stunning gameplay with lesser motion blur. The wide-view technology offers consistent colors when after viewing its screen from various angles.
Hardware and Accessories: ASUS FX505 Gaming laptop has several I/O ports, which includes one USB 2.0 & two USB 3.1 Type-A ports, and HDMI 2.0 for connecting an external display. The ports are located on its left side so nothing interferes with the right-handed mouse activity.
Battery life: With very good battery backup, one can use this laptop for long hours without charging. The battery lasts more than 4 hours of minutes under normal use that includes constant web browsing and watching videos and playing games.
PROS:
Solid and subtle design
Decent cooling
Attractive price
CONS:
4GB RAM isn't enough
No USB port on its right side
Ryzen CPU interferes with certain games
$

655.00

$

1,199.99
in stock
Last update was on: September 16, 2021 6:48 pm
back to menu ↑
ASUS ZenBook 14 Ultra Thin and Light Laptop
This laptop is known for its super slim and compact design which comes with less than 0.65 thickness and 3.2 lb weight. With such a low weight and less thickness, it can fit easily in a backpack can be carried around wherever you go. Truly a portable laptop.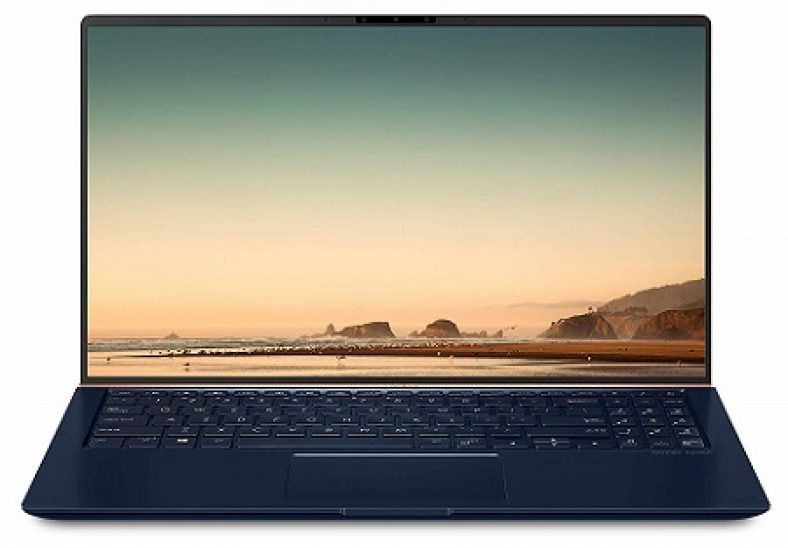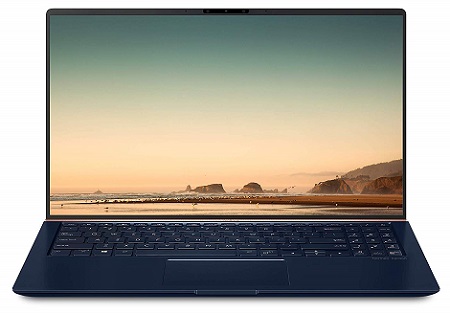 This laptop has the latest Intel core processor (I5-8265U) which can turbo boost up to 3.9 GHz. This laptop is characterized by an exclusive and comfortable backlit keyboard. It has a li-polymer long-lasting battery life of 12 hours or more. This laptop has a great nano edge with a display of 86% screen-to-body ratio. It is characterized by having windows 10, built-in fingerprint sensor for extra security. It is also provided with one-touch login using the windows feature. It is very durable with an optical mouse. It is characterized by high-quality surround-sound onboard audio. This laptop is the best fit for video-editing, students, and travellers who need a very light and portable laptop in a carry-on bag without the need for extra luggage to carry it.
Listed below are additional features of the laptop:
Thin and portable with NanoEdge technology
Built-in fingerprint sensor
Full­-HD display
Pros: Designed in a way to give you a better screen with less size, light in weight, smaller, could fit your carry bag, super comfortable, portable, affordable under $700, colorful panel, and secure for using the fingerprint sensor.
Cons: Some people experienced a huge delay in shipping when brought online.
Last update was on: September 16, 2021 6:48 pm
back to menu ↑
Acer A715-41G-R7X4 Aspire 7
Performance and gaming: No matter the level of complexity, you can accomplish any task with an AMD Ryzen 3550H Processor & get graphics performance with an NVIDIA GeForce 1650 graphics card. You also get 4 GB GDDR6-VRAM where you may perform heavy operations smoothly and easily.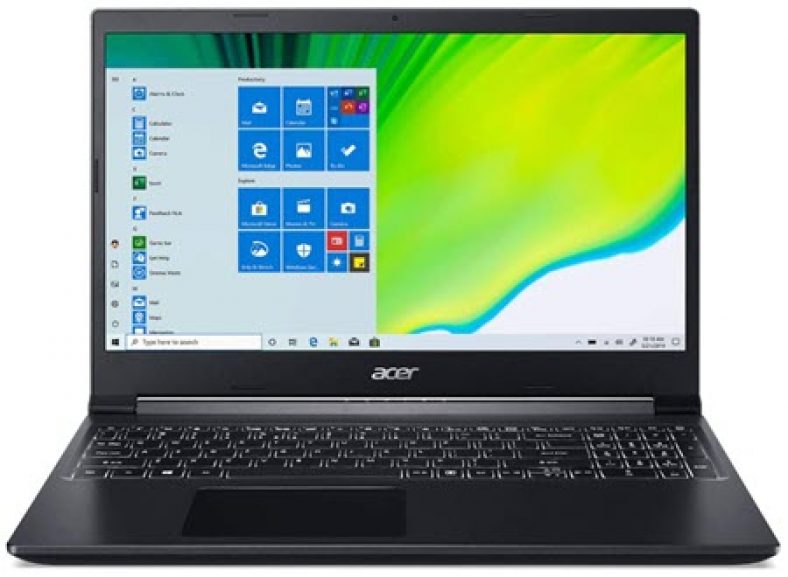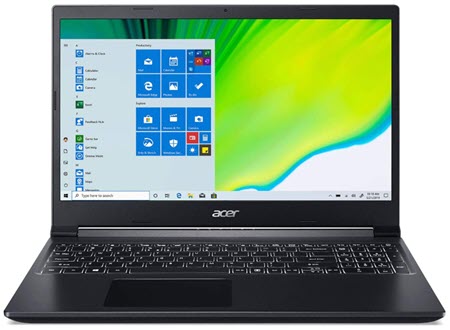 Display: Aspire 7 laptop is a sleek model and has an ultra-thin & light body with AMD Ryzen 5 laptop processor & NVIDIA GTX 1650 graphics, which will handle any complex task. With crystal clear images on its 15.6 " HD display, it takes your creativity to a completely new level & a narrow frame offers you higher productivity.
Hardware and Accessories: Connect any creative tools and Aspire 7 will meet all your requirements. You can use multiple ports that include USB 2.0, USB Type-C, two USB 3.2, HDMI, and many more.
Battery Life: The battery life of Aspire 7 is extremely good and will last for more than 8 hours.
PROS:
Clear and vibrant images
Speedy communication
Professional look
Last update was on: September 16, 2021 6:48 pm
back to menu ↑
HP Pavilion 13-inch Light and Thin Laptop
HP Pavilion 13-inch Light and Thin Laptop is a great laptop with an ultra-portable design with multitasking performance. Its features include a diagonal display size of 13.3 inches.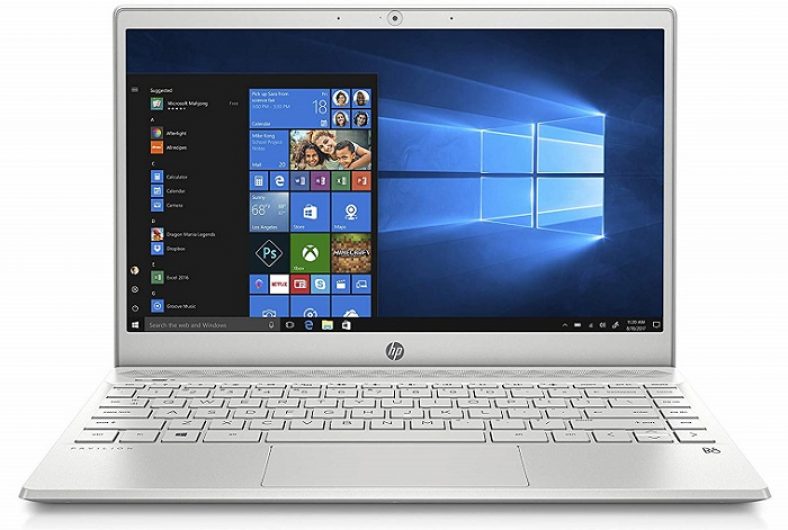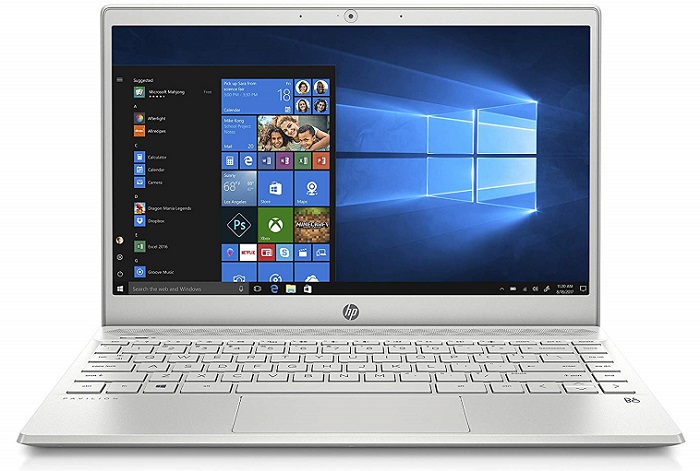 It is characterized by RAM with a size of 8 GB which is not upgradable. Moreover, it has a solid-state with a long-lasting battery life of up to 11 hours and up to 9 hours and 30 minutes for video playback and up to 7 hours for wireless streaming. It is ultra-light in weight with only 2.88 pounds with an operating system of Windows 10. The good thing is that they provide one year warranty with 24-hours and 7 days a week customer service for support. Moreover, it is thinner than any laptop you might have had before. It is very thin and this PC is built to fit where you wanna take it. It has numerous features related to audios and you could work very well even in a very dark environment. It also has very entertaining media and a colourful panel.
Apart from these configurations, it has the premium quality and there are other specifications as well that will make it worth the buy and those are:
Intel GMA 3150
Backlit keyboard
The Pros: Ultra-light in weight with less than 2 pounds, colorful design and panel, long-lasting battery life, solid performance, affordable under $700, compact laptop, one-year warranty, entertaining media, and touch keyboard provided.
The Cons: Some people recommend that the keyboard is shiny and needs to be improved.
Last update was on: September 16, 2021 6:48 pm
back to menu ↑
ASUS TUF Gaming Laptop FX504
If you are looking for a laptop fit for heavy editing, then the ASUS TUF is the best option. This ultra-portable and quality laptop is the best choice for video editing. It has the specifications that make it the most preferred choice are the latest 8th Gen Intel Core i5 Processor, 8 GB DDR4, 1TB FireCuda SSHD, and 2GB Dedicated GeForce display card. Also, an added feature is the large screen of 15.6 inches which makes the editing experience better.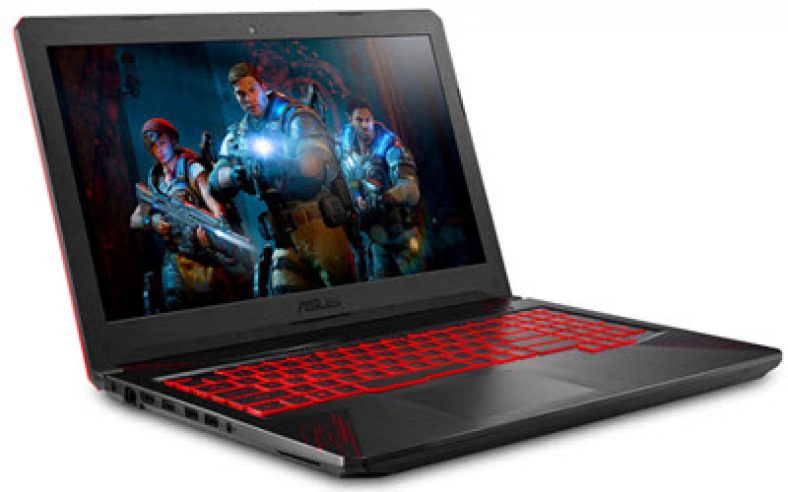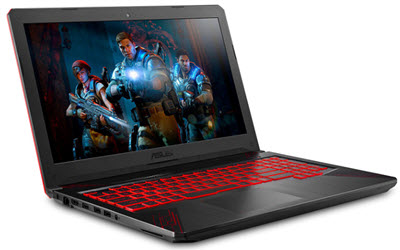 Apart from the above-listed features there are much more, and those are:
Ultra-thin and ultra-light with a thickness
NVIDIA GeForce GTX 1050 Ti 4GB
Anti-dust cooling (ADC) system
Last update was on: September 16, 2021 6:48 pm
back to menu ↑
New HP Pavilion 2-in-1 Laptop
The latest HP Pavillion 2-in-1 laptop features an hourglass design and a 360-degree hinge that makes it stand out from the rest. This offers you the convenience of gaining quick access to your laptop to write, play, work, and edit videos. It is powered by the 8th generation Intel Core i5-8265U processor that enables you to multitask with ease.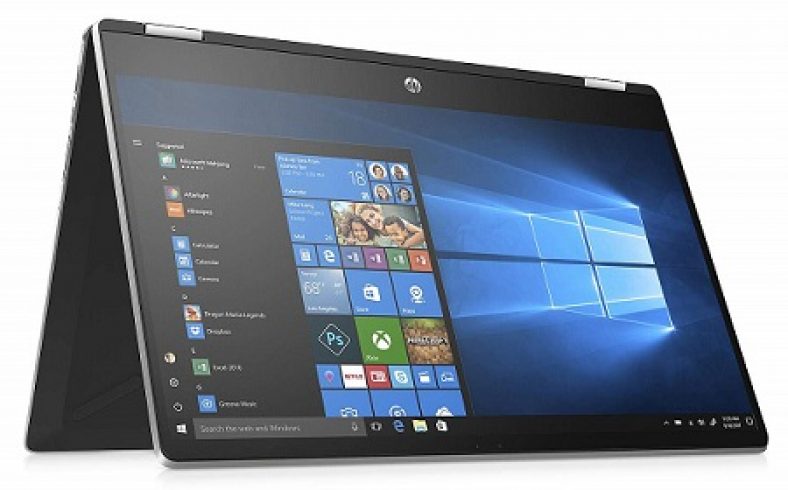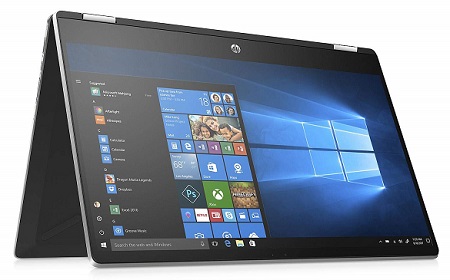 The 8GB RAM and 512 GB PCle SSD adds to its powerful performance. It comes with an average battery life of 10 hours, which allows you to edit videos without having to worry about charge. The model also features a 15.6 inch diagonal HD SVA micro-edge multi-touch display for convenient use.
Apart from storage and processor, the laptop has a lot of other specifications that include:
Dual speakers with HP audio boost.

Wide vision HD camera with a dual array digital microphone.

Lightweight- 3.52 lbs.
$

779.00

$

1,049.00
in stock
Last update was on: September 16, 2021 6:48 pm
back to menu ↑
HP 15 HD Touchscreen Premium Laptop
The HP 15 Premium laptop features a 15.6 inch diagonal HD SVA micro-edge WLED touch screen display. It is powered by the latest 10th generation Intel Core i5 1035G1 processor and Intel UHD graphics co-processor. These features enable you to multitask and edit videos with ease. The display and efficient performance enhance your overall video editing experience.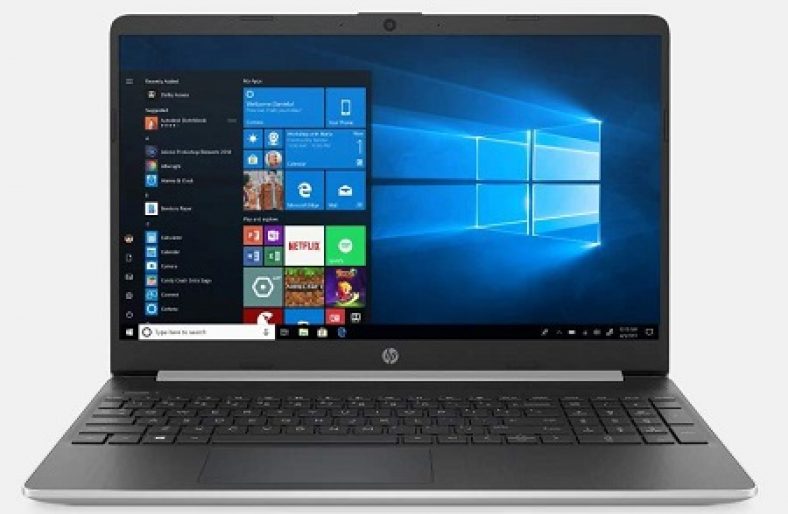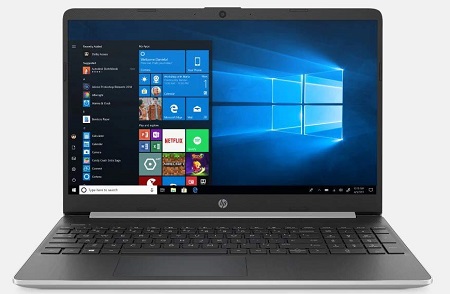 It is also equipped with 16 GB RAM and 512 GB PCle SSD, which supports fast boot-up and data transfer. Hence, the laptop allows you to enjoy an uninterrupted work experience without having to wait for long hours.
Apart from storage and processor, the laptop has a lot of other specifications that include:
Touch screen display.

Lightweight- 3.75 lbs.

Fast and powerful performance.
Last update was on: September 16, 2021 6:48 pm
back to menu ↑
ASUS VivoBook F512DA Laptop
The Asus Vivobook laptop is powered by the AMD Ryzen 3 3200U 2.60 – 3.5GHz dual-core processor that enables you to perform various tasks efficiently. The model is equipped with 12 GB RAM and 512 GB SSD to support multitasking and fast data transfer. You can edit videos with enhanced pixels and vivid colors with its 15.6 inches Full HD display and AMD Radeon Vega 3 graphics processor.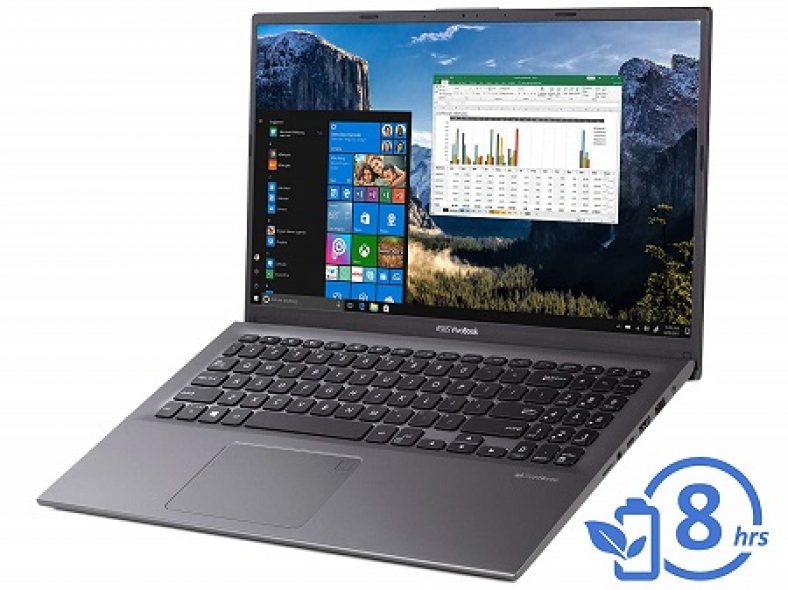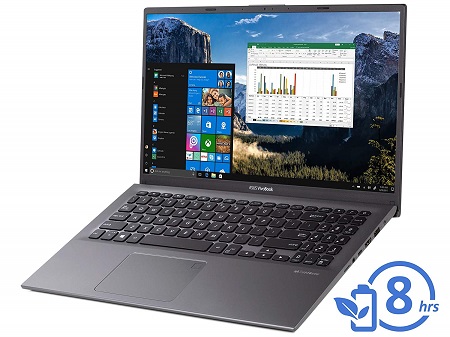 It has an ultra-narrow bezel for maximum screen to body ratio for an immersive visual experience. It features an ergo-hinge design that tilts the keyboard for comfortable typing. The lightweight model provides an exceptional Windows 10 experience. It also includes features, including Bitlocker disk encryption and remote desktop.
Apart from storage and processor, the laptop has a lot of other specifications that include:
Webcam, card reader, and fingerprint reader.

Backlit keyboard with number pad.

Frameless four-sided nano-edge display.

Average battery life- 8 hours.
Last update was on: September 16, 2021 6:48 pm
How to choose a laptop on a budget for video editing?
When it comes to choosing a laptop for video editing, it is all about making the balance between RAM, Hard drive, graphics card, and battery life. Those factors are very important to determine your priorities and the type of laptop you might need to have. You have to prioritize and balance your needs and costs. You might not have everything in only one laptop but you could have a great combination of many things in one thing that will make your life easier and increase your performance to edit videos.
Here are the most important four features to choose from when you intend to buy a new affordable laptop for video editing. RAM, Hard drive, graphics card, and battery life constitute the most important and basic features to choose from in order to make video editing in a professional way. In addition to that, audio features, cost, and anti-dust cooling system are very important to make a decision, especially if you are a student and go every day to college or library. In this case, you might need something very lightweight, portable, and cheap as well to make the decision and choose the best available laptop for video editing.
RAM
You will need a space in your laptop if you are about to start editing a video game, especially with motion graphics. This is where your laptop will need more place to add all of the temporary files you will create. The larger your ram is, the more place your computer could store temporary work files and the faster it will work. You will need to increase your RAM if you want a real-time playback. It is always recommended not to use less than 8 GB of memory. It is also very easy to upgrade if you want and could afford the cost for it.
Hard Drive
The hard drive is very important when it comes to editing videos because by choosing the right hard drive you are making an important decision that will help you to work fast. You have to choose the hard drive over the storage and everything else when you are on a tight budget and want to prioritize your needs. For video editing, you need a good speed of the hard drive, especially when all of the programs are stored on your computers. The faster the hard drive, the shorter it will take to do basic operations like opening software and so.
Another thing to put in mind is the size of your hard drive. For video editing, you need to need a big hard drive to avoid carrying many external drives with you for editing, especially if you are working at a workstation. For video editing, keep in mind to have SSD if you can. It is more expensive but it is better. Your hard drive also has to be 500 GB or larger.
Graphics Card
A graphics card is a device in the laptop that does the transition of the footage from the data into pixels. For you to make video editing, you need a very fast graphics card. The most common brands are NVIDIA and AMD graphics. You can also make some search for good deals for graphics cards at affordable prices.
Battery Life
In addition to what mentioned above about the RAM, Size, and speed, You will need to make sure that your laptop is equipped with long-lasting battery life for more than 10 hours at least. This will help you to finish your work faster, especially if you are working outdoors. You will not have to worry about charging your phone frequently or losing your battery anytime soon. As we mentioned in the laptops recommended above, all of them have the features of a long battery life of more than 10 hours.
Moreover, you will also have to make sure that your laptop is provided with more features to make your work go smooth like audio features, an anti-dust cooling system, lightweight, compact design, and colorful panel. All of those features are very important to make your life easier during editing the videos.
As we mentioned that having a laptop that is very portable is one of the important things to note. You can take it anywhere, work anywhere without any restriction. You will have the option to edit the video anyway on the go. You will not need to stay in a specific workstation to do the work. So having a lightweight laptop can be an added bonus.
Price is also a very important aspect when you choose your laptop. You might find different ranges of price set. But it is not necessary that the more expensive laptop is the better one. That's why we wrote this buying guide for you to recommend the best laptops under $700 with great features to use to make video editing.
FAQs
What is a good cheap laptop for video editing?
Some of the best affordable laptops for video editing are as follows:
Asus Vivobook 
HP Pavillion
Acer Aspire 5
Dell Inspiron 15
HP 15.6 inch Touchscreen Premium Laptop
How much RAM do I need for video editing?
A laptop requires plenty of RAM for video editing and multitasking. You should not go for a laptop with anything less than 8 GB RAM. However, it is advised to opt for a laptop with 16 GB or 32 GB RAM.
What laptop specs do I need for video editing?
Check for the following specifications in a laptop for video editing:
Processor: 8th, 9th, or 10th generation i5 or i7 processor, AMD Ryzen.
RAM: 8GB or 16 GB and above.
Storage: above 500 GB SSD.
Graphics: integrated Intel UHD, NVIDIA, AMD graphics.
Battery life: more than 10 hours.
Operating system: Windows 10 64 bit.
Is i5 or i7 better for video editing?
I7 processors are excellent for video editing because of their hyper-threading feature that ensures up to a 30% performance boost. The powerful processor allows you to work efficiently without any lag. You can multitask with ease. However, i7 processors are more expensive when compared to i5 processors.
Is quad core enough for video editing?
Quad-Core processors are best suited for most video work. Ideally, four or more cores are satisfactory for most effects and video programs. A Quad-Core processor with a burst speed of 2.5 GHz ensures optimal performance.

Because of the high priced laptops, some people might use their smartphones to do video editing and do not want to buy laptops. This article is for everyone on a very low budget and wants to make more video editing in a professional way to start buying their own laptop and start using their own computers.