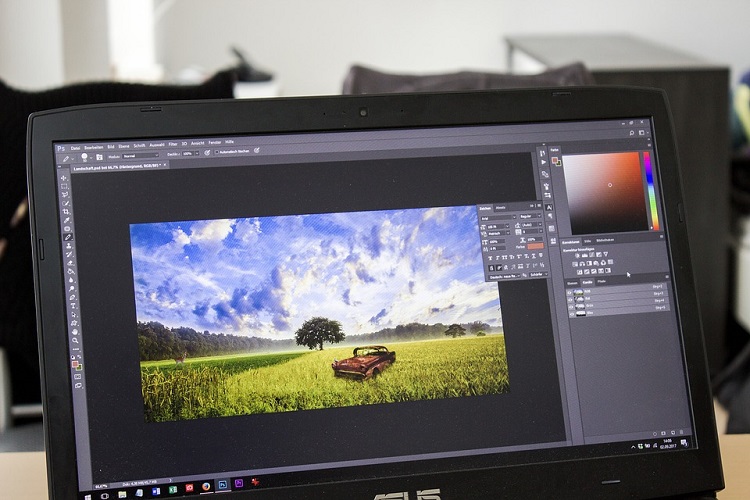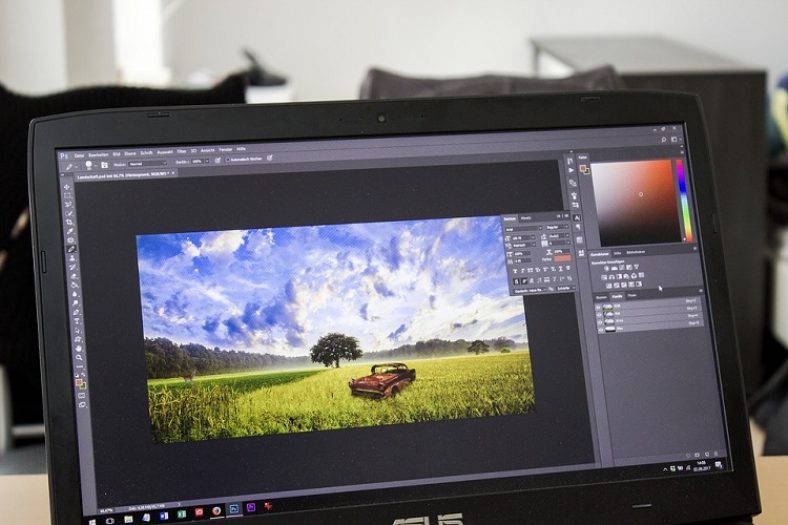 One of the most overwhelming task for a designer is to buy the best laptop for photoshop. This is something that one will know only when they go shopping for the laptop. There are multiple options available in the competitive market and thus choosing one can be confusing.
If you are a photo editor and looking for a good laptop for photoshop, we will help make your search simpler. If you are editing photos as a hobby, then you would ignore the slow responsiveness of the system, but you would not tolerate this if you are professional.
To help you select the best laptop for Photoshop CC and other latest versions, we have mentioned a list below for the laptops that you can consider buying. Before you check out the list, you need to know the specifications that make a good laptop.
The specifications that you need to check out in a good laptop is no rocket science. The laptops come with different features, and you just need to know the kind that will make the photoshop work smoothly on the laptop. For this purpose, a laptop having a processor i5 or i7 is strongly recommended. The i3 processor would also be a good deal if you have a limited budget, but the editing process will not be smooth and trouble free as done in the latest i5 and i7 processor.
On the other hand, photo editing requires ample storage, and thus an 8 GB RAM is necessary. A laptop with 4 GB RAM would not be sufficient. Usually the laptops available these days have HDD and SSD. If you have the option to choose between a laptop having either HDD or SSD, then go for the one with SSD. A storage space of minimum 256 GB is recommended.
Buying a laptop with a dedicated GPU will make the photo editing simpler and better. Choose a laptop that includes GPU by NVIDIA or Radeon.
List of Best laptops for Photoshop in 2018:
Dell Inspiron 7000 i7559
DELL has been a pioneer in making great laptops for decades now. People are loving the DELL laptops, and there are many reasons to it. The Dell Inspiron 7000 i7559 is one of the best laptops for photoshop.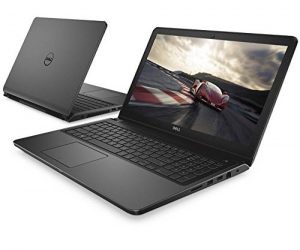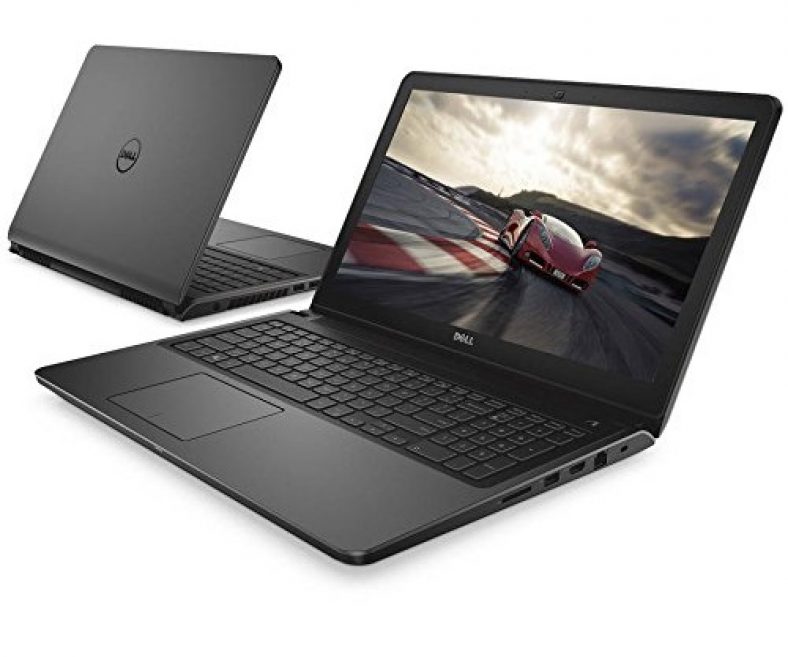 It has a wide screen of 15.6 inches, and is packed with the powerful, fast Intel Quad-Core i7-6700HQ processor which makes photo editing smoother. The processor can handle photoshop software quickly and can be helpful to edit photos, animations, and videos. The storage space of 16 GB DDR3L SDRAM and 1 TB HDD + 128 GB SSD helps you keep all your photoshop projects in place. The Dedicated NVIDIA Geforce GTX 960M 4GB GDDR5 adds to the performance of the laptop. The best part is that this laptop has everything you require and has an affordable price tag as well.
back to menu ↑
Acer Aspire E 15 E5-575G-57D4
It is one of the best laptops that photo editors consider buying for its specification and the least expensive price tag. It is certainly the best buy and checks out the features to know why. If you are the one who is looking for a laptop with an affordable price tag, then this one is for you!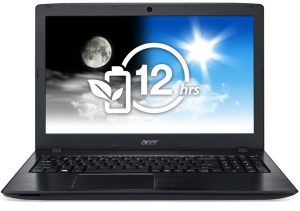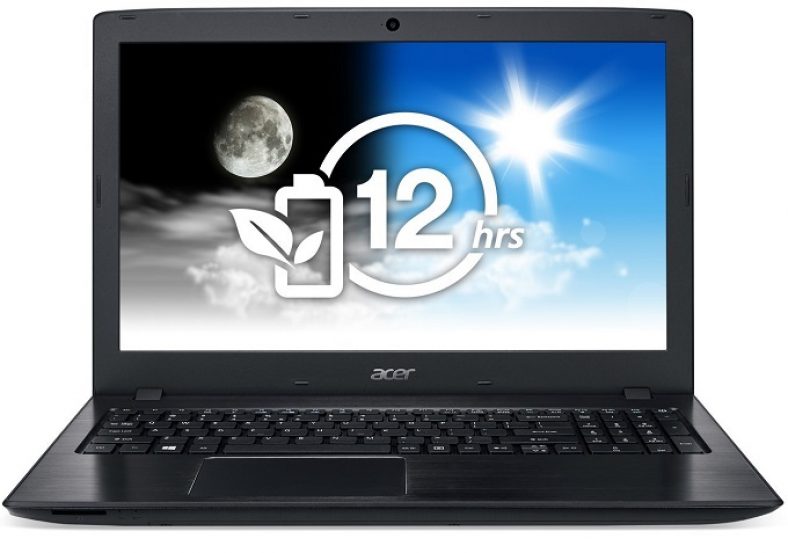 The laptop is stocked with the fast 7th Generation Intel Core i5-7200U Processor and comes with sufficient storage space of 8GB DDR4 Memory and 256GB SSD. With the NVIDIA GeForce 940MX with 2GB of GDDR5 Video Memory, experience ultimate photo editing. The laptop is just 5 lbs and so carrying it around is not very difficult. Extend your work hours with the long lasting battery up to 12 hours.
back to menu ↑
ASUS ZenBook Pro UX501VW-US71
One of the best laptops loved and preferred by most professional photo editors is the ASUS ZenBook Pro UX501VW-US71. It is one such laptop that stands out from the others. The specifications of this laptop are such that it is perfect for the photo editors and seems like it is made for them.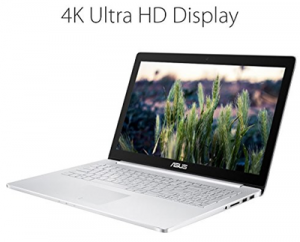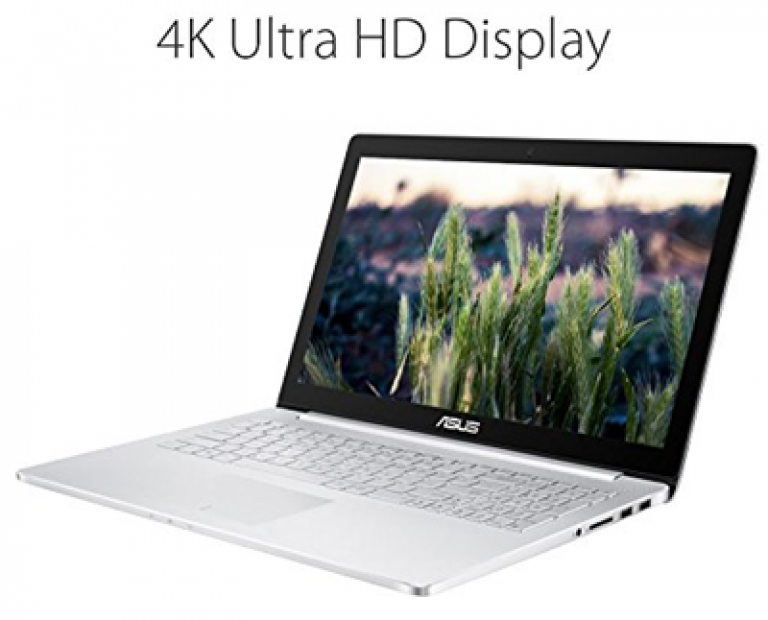 The laptop has a 15.6 inches touchscreen with the latest Core i7-6700HQ CPU for a smooth photoshopping experience. All your storage issues are solved with 512GB SSD with the transfer speeds of an amazing 1400MB/s and 16GB DDR4 RAM.
The ASUS ZenBook Pro UX501VW-US71 is fast, lightweight, beautiful and a perfect buy for all the photoshop lovers.
back to menu ↑
Lenovo Yoga 720 Premium 2-in-1
One of the worthy additions to the list of best laptop for Photoshop is the Lenovo Yoga 720 2-in-1. It comes with the fast 7th Generation Intel Core i7-7700HQ Quad-Core Processor 2.8 GHz that helps you with hassle-free photo editing experience with NVIDIA GeForce GTX 1050 graphics.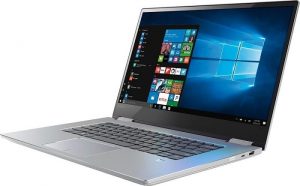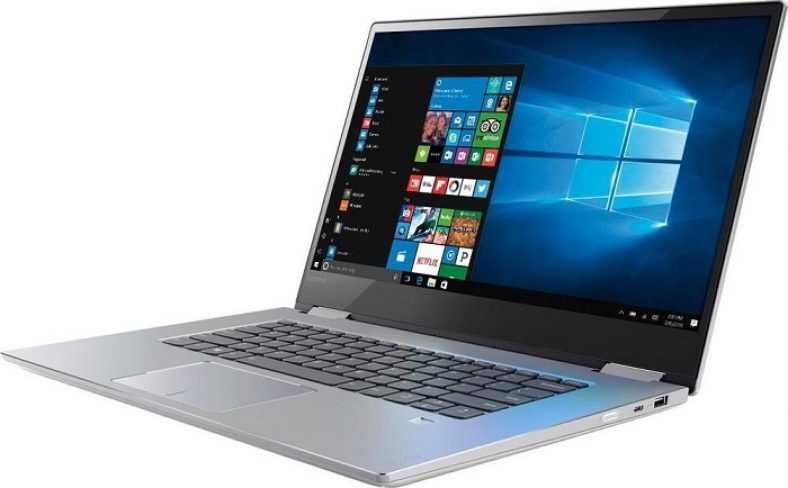 With the 16 GB DDR4 SDRAM 2133 MHz and 512GB Solid State Drive, storing your Photoshop projects is now simple. There is no need for you to worry about the storage space. The premium 2 in 1 15.6 inches screen provides you an amazing photoshopping experience.
The laptop comes with other additional features as well such as Fingerprint Reader, JBL Stereo Speakers with Dolby Audio, HD webcam with two microphones and Stylus Capable Screen. Converting the laptop to tablet is simple, and all you need to do is flip.
back to menu ↑
Apple 13″ MacBook Pro
One of the best laptops that a photo editor can buy is the Apple 13″ MacBook Pro. Apple has always been manufacturing quality and performance products for decades, and we love it! Most laptops from Apple can be used for photoshop, but this is the most appropriate laptop.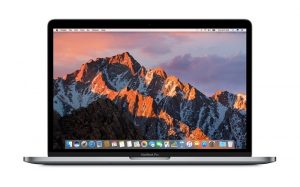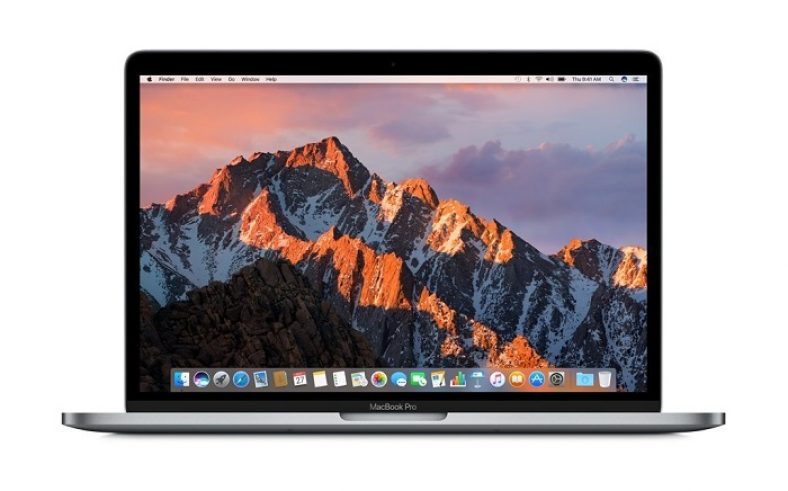 Get an amazing photoshop experience with the fast 2.3GHz dual-core Intel Core i5 processor with Turbo Boost up to 3.6GHz and ample storage space of 8GB 2133MHz LPDDR3 memory and 256GB SSD storage. Your images look brighter as well as better, and that is because of the Intel Iris Plus Graphics 640. With its incredibly sleek design and weight of 4.7 pounds, carrying it wherever you go is possible.
back to menu ↑
Microsoft Surface Pro 4
This laptop has been one of the most talked about in the market at present. People love this system, and it is worth it.
This is a 2 in 1 device which lets you experience both a laptop and tablet. Transforming the laptop to tablet will just require a few seconds. With the ease and specifications, this is one of the best laptops for photoshop.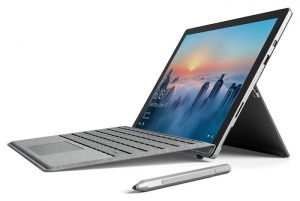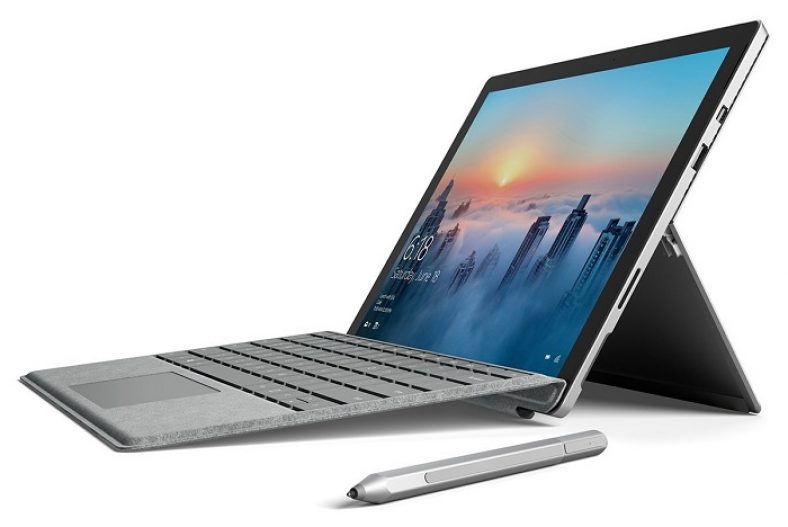 Power packed with the latest Intel Core i5 (also available with Intel Core i7) it is an enjoyable experience to work on this laptop. It comes with the 8GB RAM and 256GB (also available with different storage specifications). The 12.3-inch PixelSense Display is one of the best screens to work on. It has a crystal clear screen which has better clarity than other laptops. You can view, touch and write on the laptop. Photoshopping is made simpler and also interesting. The laptop comes with different other features as well including Windows 10, Windows Ink and anti-phishing technologies.
back to menu ↑
HP ZBook Workstation High Performance 14 inch Full HD Laptop PC
Photoshop requires a powerful processor and a good RAM for an amazing experience. There is no need to worry about the technical specifications of this laptop when it comes to photo editing under 1000 dollars.
The HP ZBook has a powerful Intel i7 processor. 8 GB RAM and the 14 inches screen will give a smooth photoshop editing. All your storage space issues are solved with the ample space available of a 1TB hard disk. The laptop is compatible with most Photoshop versions and will be a great option to choose for your business.
The HP ZBook is recommended to beginners as well as professionals since it is a budget-friendly laptop. In case photography or photo editing is your work, then this one is the right option to choose. Portability is an issue with this laptop because it is heavy and weighs 3.61 pounds.
back to menu ↑
Acer Aspire V17 Nitro Black Edition
If you are looking for a stylish and unique laptop, then the latest Acer Aspire V17 Nitro Black Edition is the one to choose. The laptop does not compromise on the technical specifications with its looks. Acer has been providing the customers with high-quality laptops for decades, and this one is one of the most preferred by photo editors.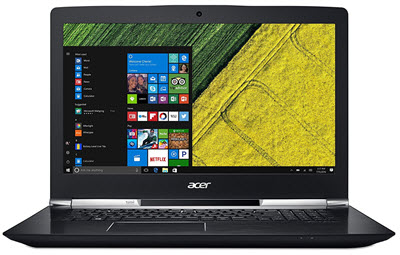 Storing pictures can never be a problem with this laptop because it comes with 1 TB 5400RPM Hard Drive and 256GB Solid-State Drive. The SSD will ensure that the laptop will work smoothly.
Another factor that contributes to the smooth working is the ultra-fast Intel Core i7-7700HQ processor. The laptop also features NVIDIA GeForce GTX 1060 with 6GB GDDR5 VRAM. This laptop comes with enough RAM 16GB to manage your photo editing and processing.
Work hours can be extended with its long-lasting battery life of up to 6 hours. Also, the large 17.3 inches screen gives you better photo editing experience. Though priced high, this one is definitely worth buying.
back to menu ↑
Acer Predator Helios 300 Gaming Laptop
Another worthy addition to the list of best laptop for Photoshop is the Acer Predator Helios 300 Gaming Laptop. It is a gaming laptop but can be used for photo editing and works great. When compared to other laptops on the list, this is one of the least expensive laptops.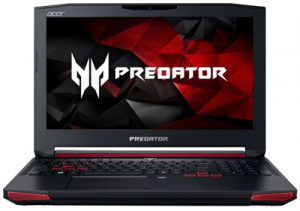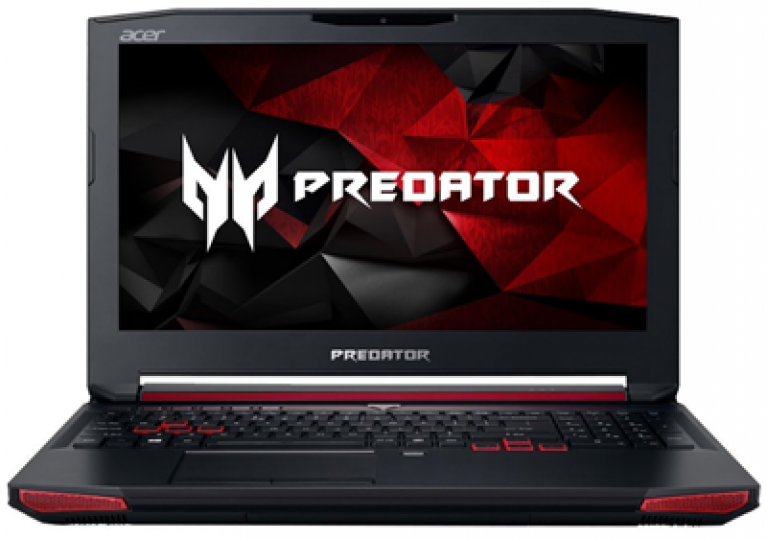 It is a choice for most gamers as well as the photo editors for its robust set of technical specifications. The laptop comes with the super fast 7th Generation Intel Core i7-7700HQ Processor which gives you an ultimate photo editing experience. To add on to the experience, it is loaded with 16GB DDR4 Memory and 256GB SSD. The 15.6 inches screen laptop also comes with the NVIDIA GeForce GTX 1060 with 6 GB of dedicated GDDR5 VRAM.
You do not have to plug in the charger always; it has a long lasting battery that lasts up to 7 hours. The Acer Predator Helios 300 Gaming Laptop is worth buying, and the best part is that you get all the specifications at a reasonable price.
back to menu ↑
New Microsoft Surface Book 2
Another laptop from Microsoft in this list of best laptop for Photoshop is the New Microsoft Surface Book 2. This device too is one of the most preferred for the photo editors. If you are planning to use the Photoshop CC, then this one is the best laptop to use. End your search for the laptop for this version of Photoshop software.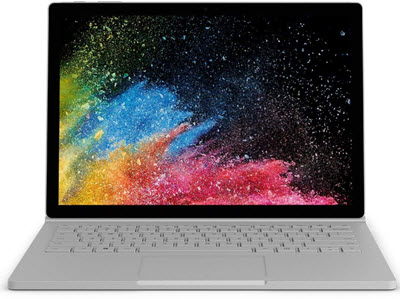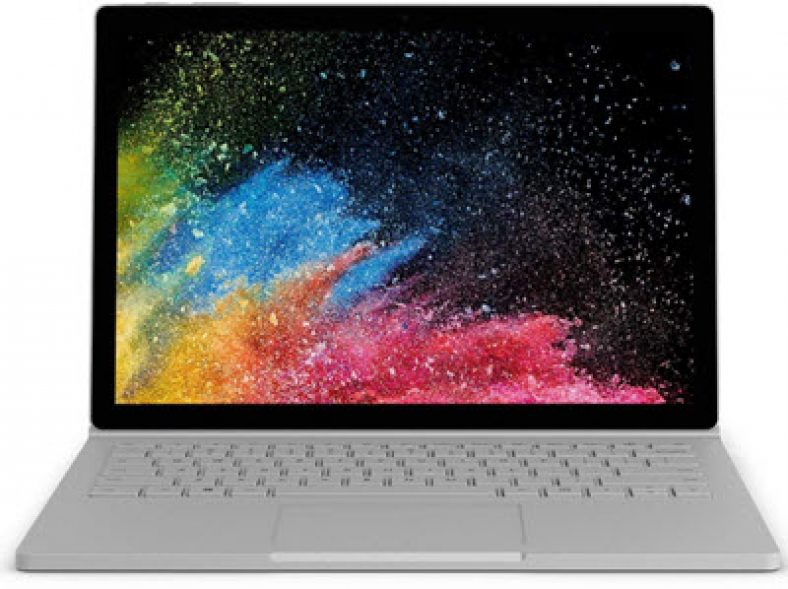 The laptop is fully loaded with the required specifications including the powerful and fast Intel Core i7 processor and 8GB RAM. Also, storing the photo edited file would not be an issue anymore for ample 256 GB space which is sufficient for the editors. If you need more storage, you can buy a version with 512GB or 1TB storage. Editing photos is a breeze on the laptop for its 13.5-inch PixelSense Display works great with Pen and touch.
The list includes all the best laptops for photo editing based on the reviews and features, in no particular order. Hope this helps you make the right decision.