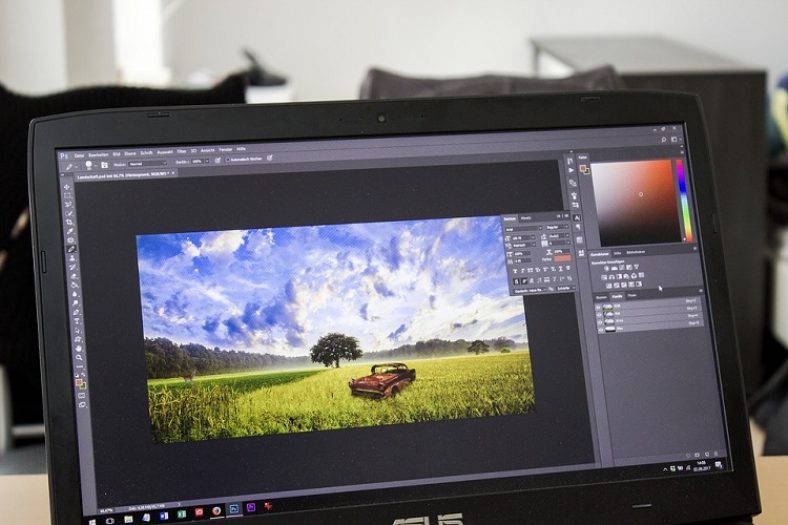 One of the most overwhelming task for a designer is to buy the best laptop for photoshop. This is something that one will know only when they go shopping for the laptop. There are multiple options available in the competitive market and thus choosing one can be confusing.
If you are a photo editor and looking for a good laptop for photoshop, we will help make your search simpler. If you are editing photos as a hobby, then you would ignore the slow responsiveness of the system, but you would not tolerate this if you are professional.
To help you the selection, we have mentioned a list below for the laptops that you can consider buying. Before you check out the list, you need to know the specifications that make a good laptop.
The specifications that you need to check out in a good laptop is no rocket science. The laptops come with different features, and you just need to know the kind that will make the photoshop work smoothly on the laptop. For this purpose, a laptop having a processor i5 or i7 is strongly recommended. The i3 processor would also be a good deal if you have a limited budget, but the editing process will not be smooth and trouble-free as done in the latest i5 and i7 processor.
On the other hand, photo editing requires ample storage, and thus an 8 GB RAM is necessary. A laptop with 4 GB RAM would not be sufficient. Usually the laptops available these days have HDD and SSD. If you have the option to choose between a laptop having either HDD or SSD, then go for the one with SSD. Storage space of a minimum of 256 GB is recommended.
Buying a laptop with a dedicated GPU will make the photo editing simpler and better. Choose a laptop that includes GPU by NVIDIA or Radeon.
List of Best Laptops for Photoshop:
Dell Inspiron 7000 i7559
DELL has been a pioneer in making great laptops for decades now. People are loving the DELL laptops, and there are many reasons for it. The Dell Inspiron 7000 i7559 is one of the best laptops on this list.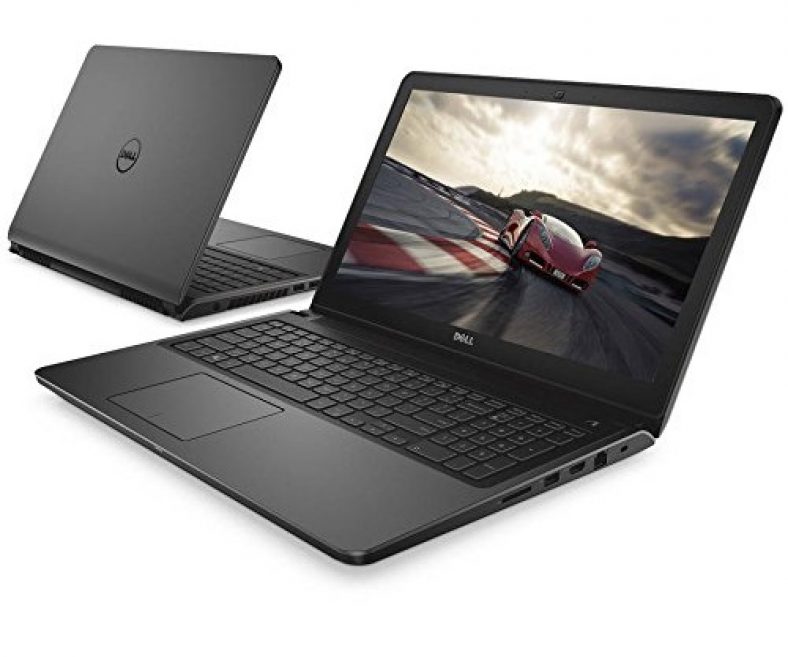 It has a widescreen of 15.6 inches and is packed with the powerful, fast Intel Quad-Core i7-6700HQ processor which makes photo editing smoother. The processor can handle photoshop software quickly and can be helpful to edit photos, animations, and videos. The storage space of 16 GB DDR3L SDRAM and 1 TB HDD + 128 GB SSD helps you keep all your photoshop projects in place. The Dedicated NVIDIA Geforce GTX 960M 4GB GDDR5 adds to the performance of the laptop. The best part is that this laptop has everything you require and has an affordable price tag as well.
back to menu ↑
Acer Aspire E 15 E5-575G-57D4
It is one of the best laptops that photo editors consider buying for its specification and the least expensive price tag. It is certainly the best buy and checks out the features to know why. If you are the one who is looking for a laptop with an affordable price tag, then this one is for you!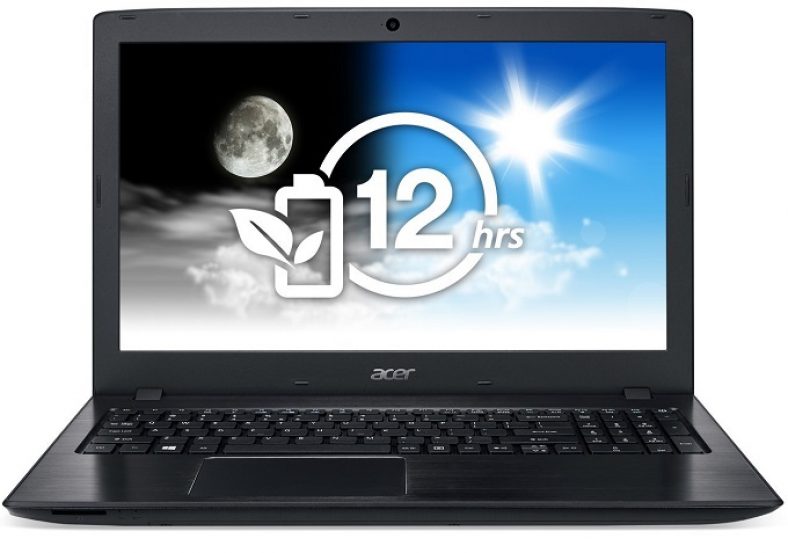 The laptop is stocked with the fast 7th Generation Intel Core i5-7200U Processor and comes with sufficient storage space of 8GB DDR4 Memory and 256GB SSD. With the NVIDIA GeForce 940MX with 2GB of GDDR5 Video Memory, experience ultimate photo editing. The laptop is just 5 lbs and so carrying it around is not very difficult. Extend your work hours with the long-lasting battery up to 12 hours.
back to menu ↑
ASUS ZenBook Pro UX550GE-XB71T
One of the best laptops loved and preferred by most professional photo editors is the ASUS ZenBook Pro UX550GE-XB71T. It is one such laptop that stands out from the others. The specifications of this laptop are such that it is perfect for the photo editors and seems like it is made for them.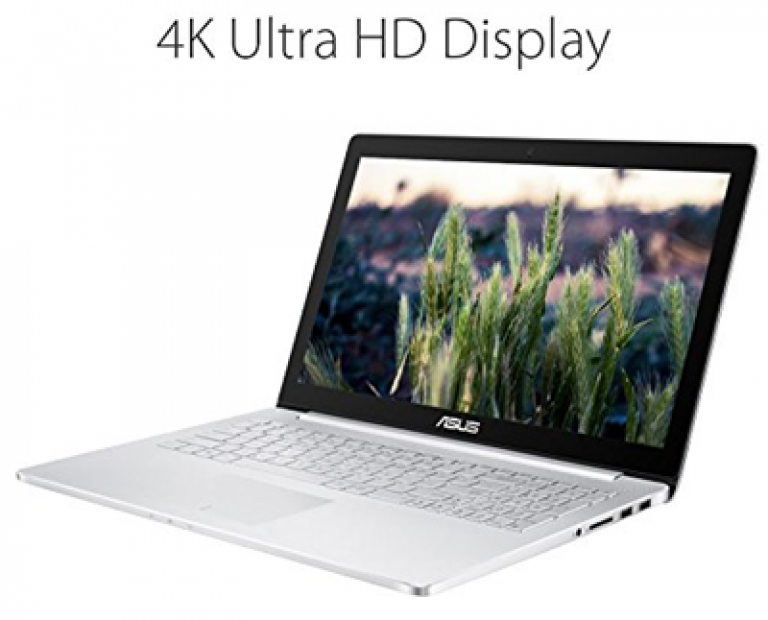 The laptop has a 15.6 inches touchscreen with the latest Core i7-8750HK CPU for a smooth photoshopping experience. All your storage issues are solved with 512GB SSD with the transfer speeds of an amazing 1400MB/s and 16GB DDR4 RAM.
The ASUS ZenBook Pro UX550GE-XB71T is fast, lightweight, beautiful and a perfect buy for all the photoshop lovers.
back to menu ↑
Lenovo Yoga 720 Premium 2-in-1
One of the worthy additions to the list is the Lenovo Yoga 720 2-in-1. It comes with the fast 7th Generation Intel Core i7-7700HQ Quad-Core Processor 2.8 GHz that helps you with hassle-free photo editing experience with NVIDIA GeForce GTX 1050 graphics.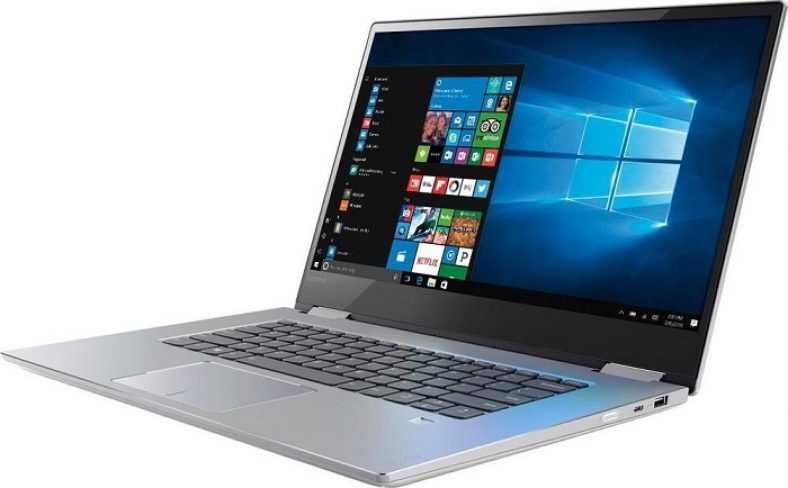 With the 16 GB DDR4 SDRAM 2133 MHz and 512GB Solid State Drive, storing your Photoshop projects is now simple. There is no need for you to worry about the storage space. The premium 2 in 1 15.6 inches screen provides you with an amazing photoshopping experience.
The laptop comes with other additional features as well such as Fingerprint Reader, JBL Stereo Speakers with Dolby Audio, HD webcam with two microphones and Stylus Capable Screen. Converting the laptop to tablet is simple, and all you need to do is flip.
back to menu ↑
Apple 15 Inch MacBook Pro Laptop
The Apple 15 inch MacBook Pro laptop, is a state of the art laptop that is best suited for photoshop applications. The key specifications of the laptop include a 2.9 GHz 6-core 8th generation Intel Core i9 processor that is extremely powerful and has great computing capacities to enable the photoshop users to carry out advanced processing. Not only this, but it is much faster than its previous generations.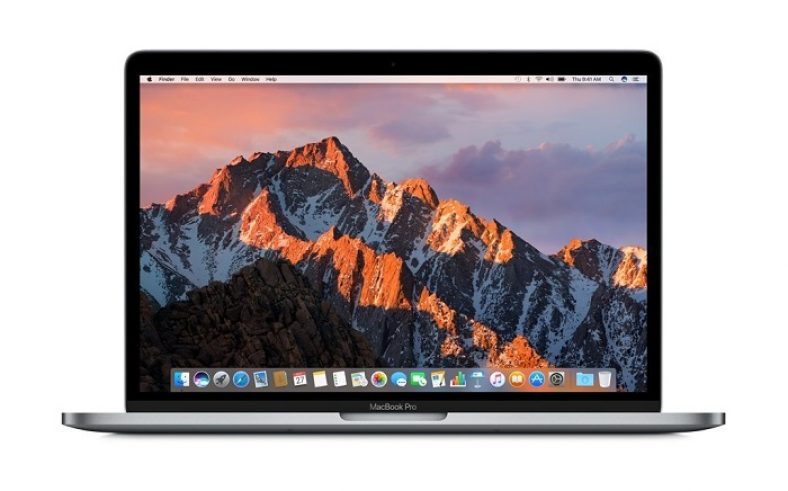 Talking about its amazing photoshop and graphics performance, the Apple MacBook Pro features a Radeon pro 555X or 560X with 4GB of GDDR5 memory standard that exhibits real-time high performance for professional tasks.
Probably, the handiest tool in this Apple variant is its touch bar that has replaced the function keys. This touch bar has an intuitive sense and shows the user relevant tools and system controls in a very versatile way. Another important feature is the Retina display with a true tone that gives the user a high contrast ratio and it also supports P3 wide color to get the more vibrant display, making it ideal for Photoshoppers while being very easy on the eyes. Its force touch trackpad makes it very smooth to use the fingers for gestures and clicks so that one can work very minutely while editing the images in photoshop. The other features include four thunderbolts 3 USB-C ports, ultrafast SSD and up to 10-11 hours of battery life. On the whole the Apple MacBook pro ticks all the boxes for a photoshop suit.
back to menu ↑
Microsoft Surface Pro 6
Next up on the list is the newest offering from Microsoft, the Microsoft Surface Pro 6 laptop, powered by Intel Core i7 processor. This laptop has been one of the most talked-about in the market at present. People love this system, and it is worth it.
It is an ultralight and a versatile laptop, with laptop-to-tablet versatility that adjusts itself according to your needs. The laptop is powered by Windows 10 Home which has features like the password-free sign-in, and Cortana intelligent assistant. It also has a Studio mode that is perfect for any photoshop enthusiast and professional as it gives a 15-degree angle for writing and drawing with a surface pen.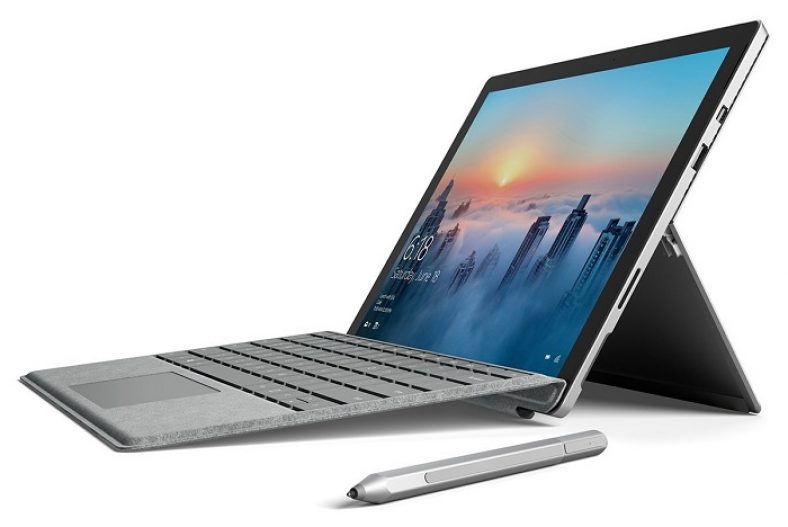 The surface dial and the surface pen are carefully designed to work efficiently and smoothly, having exceptional inking capabilities. You can draw or write with the surface pen very easily and the pen is also provided with precision ink on one end and a rubber eraser on the other. The screen size is 12.3'' with a pixel sense display with great display capacities. Coming to the memory, the memory capacity is 8GB or 16GB. Last but not least it has a long-lasting battery life of 13.5 hours of video playback. Overall, it is a good option if you are a photoshop professional.
back to menu ↑
ASUS ROG Strix Scar II Gaming Laptop
Another great offering from ASUS in the market is the Asus ROG Strix scar III laptops. This premium quality laptop is sure to fulfill every photoshop enthusiast's needs with its powerhouse performance and fast-paced FPS professional play because of its high frame rates. This enables the laptop to have sharp, crisp visuals and ultra-responsive mechanism. One of the most striking features is that you can switch between many modes while operating.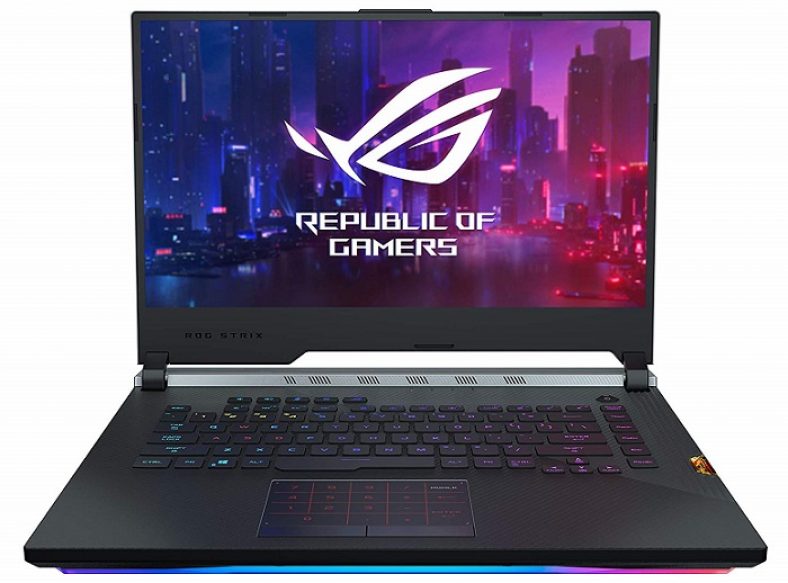 The ROG Strix Scar III is also equipped with a GeForce graphics overclocked with ROG boost for maximum performance. It has a powerful latest Intel Core 9th generation processor giving the user an uncompromised hassle-free experience. The laptop also features a ROG intelligent cooling thermal system and anti-dust technology. The size of the screen is about 15.6 inches with a screen resolution of maximum 1920 x 1080 pixels that makes it an apt choice for photography professionals.
The NVIDIA GeForce RTX 2070 graphics coprocessor gives the user an impactful visual appearance. It enables the user to perform high precision editing while using photoshop without any hard work. Not only this, but the ROG laptops have excellent durability and are tested for extensive vibrations, pressure and drop tests. Its slim bezels give it an 81.5 % of the screen-to-body ratio that makes the work easier and enjoyable. All in all, it's totally worth the price.
back to menu ↑
MSI GV63 8SE-014
Next up on the list is the MSI GV63 8SE-014 laptop. The laptop is powered by the 2.3-4.0 GHz Intel Core i7 -8750H processor with Windows 10 as the operating system. With a full HD display of 15.6" and 120Hz 3ms wide view, it is also anti-glare. It is equipped with an NVIDIA GeForce RTX 20 series graphics which delivers a powerful visual appeal. It brings real-time tracing and programmable shading which is very easy to work with.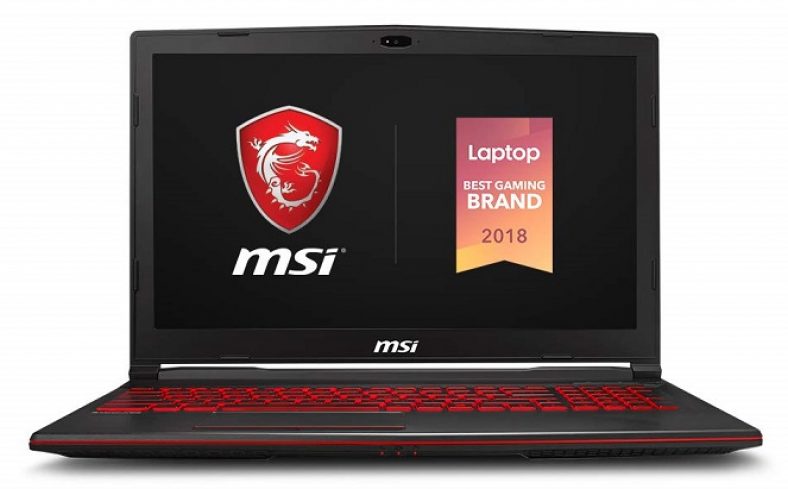 The laptop has a very good frame rate of about 120 picture frames per second that make photoshopping seamless and a piece of cake. With its translucent key edges, one can work even in low light environments very efficiently. The laptop also features excellent LAN connectivity that helps users to easily manage bandwidth for all the advanced applications due to its killer control centre.
Talking about the most important requirement of any photoshop application, memory, the laptop has a 16GB DDR4 memory which is expandable up to 32GB. Lastly, with its slim and sleek design, it is very comfortable to carry anywhere if you are always on the go. On the whole, it is one of the best laptops ideal for photoshop applications.
back to menu ↑
Acer Predator Helios 300 Gaming Laptop
Another great addition to the list is the Acer Predator Helios 300 Gaming Laptop. It is a gaming laptop but can be used for photo editing and works great. When compared to other laptops on the list, this is one of the least expensive laptops.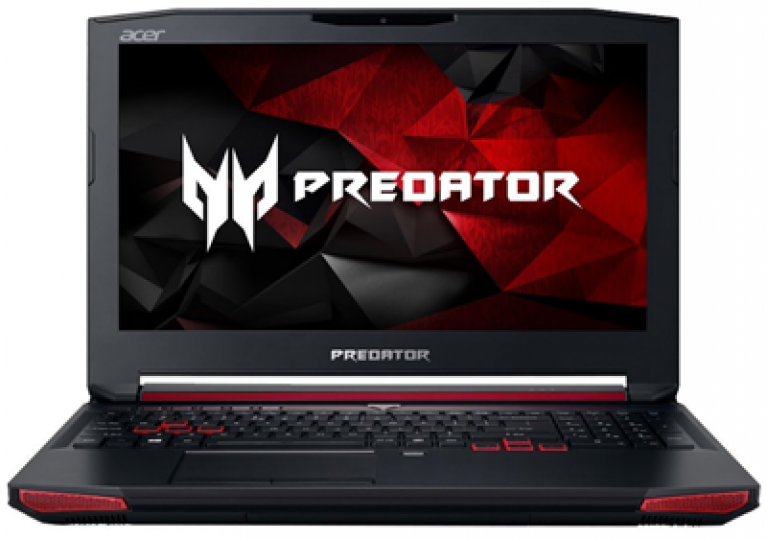 It is a choice for most gamers as well as the photo editors for its robust set of technical specifications. The laptop comes with the super-fast 7th Generation Intel Core i7-7700HQ Processor which gives you an ultimate photo editing experience. To add on to the experience, it is loaded with 16GB DDR4 Memory and 256GB SSD. The 15.6 inches screen laptop also comes with the NVIDIA GeForce GTX 1060 with 6 GB of dedicated GDDR5 VRAM.
You do not have to plug in the charger always; it has a long-lasting battery that lasts up to 7 hours. The Acer Predator Helios 300 Gaming Laptop is worth buying, and the best part is that you get all the specifications at a reasonable price.
back to menu ↑
New Microsoft Surface Book 2
Another laptop from Microsoft is the New Microsoft Surface Book 2. This device too is one of the most preferred for the photo editors. If you are planning to use the Photoshop CC, then this one is the best laptop to use. End your search for the laptop for this version of Photoshop software.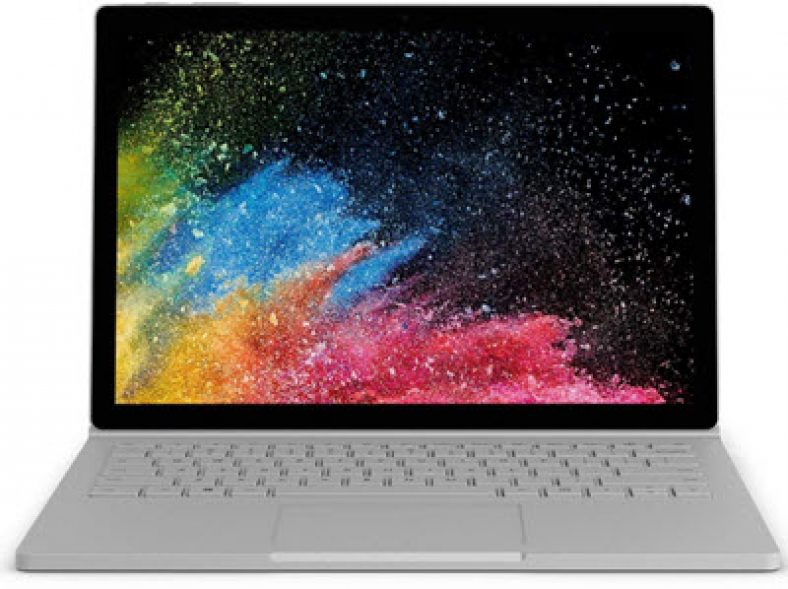 The laptop is fully loaded with the required specifications including the powerful and fast Intel Core i7 processor and 8GB RAM. Also, storing the photo edited file would not be an issue anymore for ample 256 GB space which is sufficient for the editors. If you need more storage, you can buy a version with 512GB or 1TB storage. Editing photos is a breeze on the laptop for its 13.5-inch PixelSense Display works great with Pen and touch.
back to menu ↑
Huawei Matebook 13 Signature Edn.
The Huawei Matebook 13 is another great product from the company to be launched in the market. The most striking feature of the machine is the full view near-borderless display that gives the user an excellent visual experience. Its 88 % screen-to-body ratio gives you vivid, bright and rich graphics to give momentum to your creative work.
The visual quality is almost cinematic for, it is equipped with the latest Intel whiskey lake processor, an NVIDIA GeForce MX150 (25-watt TDP), which is best suited for photo editing and enhancing. The Huawei Matebook 13 has a high- precision multi-touch screen so that you can control or access various functions effectively while working.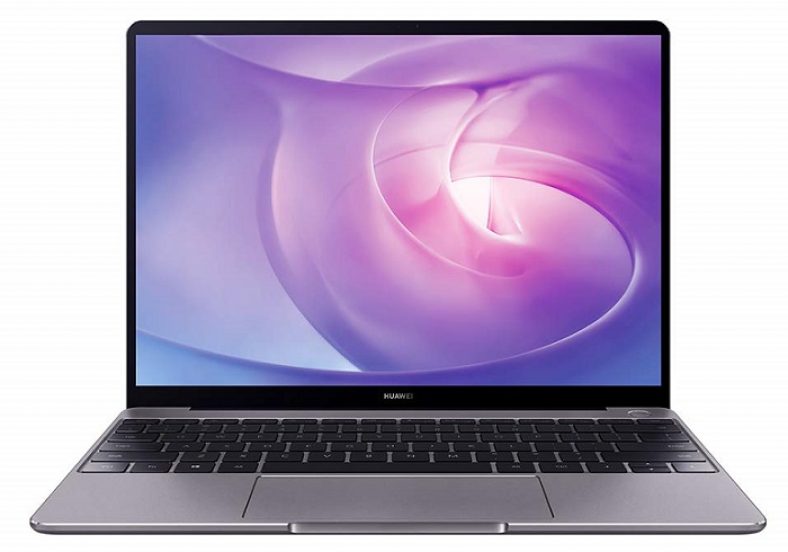 The touchscreen is extremely sensitive and can easily respond to every touch accurately. It possesses a one-touch power button with optimized BIOS that helps the user to power up and login safely. This laptop comes in two variants, an i5 variant with integrated graphics and an i7 variant with NVIDIA GeForce MX150 discrete graphics. Other features include built-in Wi-Fi, USB, Bluetooth, etc. The overall feel of the laptop is very thin, light and portable. the laptop is also integrated with Huawei Shark fin design 2.0 cooling system to prevent the laptop from any heating issues during long hours of work.
The laptop also comes with a one-year office 365 personal and 1-year manufacturer warranty. To conclude, it indeed packs up many excellent features in one single machine and hence, highly recommended.
back to menu ↑
ASUS ZenBook Flip Laptop for Photoshop
The ASUS Zenbook is a touchscreen convertible laptop with a 360-degree flippable display that makes it convenient to work in any desired angle. The overall look and design of the laptop is very thin, light and stylish with diamond-cut highlights at the edges.
One can comfortably use it as a handy tablet of sorts as well. Running on Intel Core i7 processor it exhibits fast computing and processing capabilities. It has a 13.3 inch, 178-degree wide view, touch FHD (1920×1080) display that you are sure to love as the images look great from all the angles. Not only this but the pixel density of 331 PPI, images and text offer ultra-sharp and detailed images. It fully supports ASUS Pen and Windows Ink, and hence the perfect choice to let loose your creative side. Any artist or a photography fanatic will absolutely fall for the endless possibilities that this laptop has to offer. These accessories seamlessly work in coordination to bring about every minute detailing.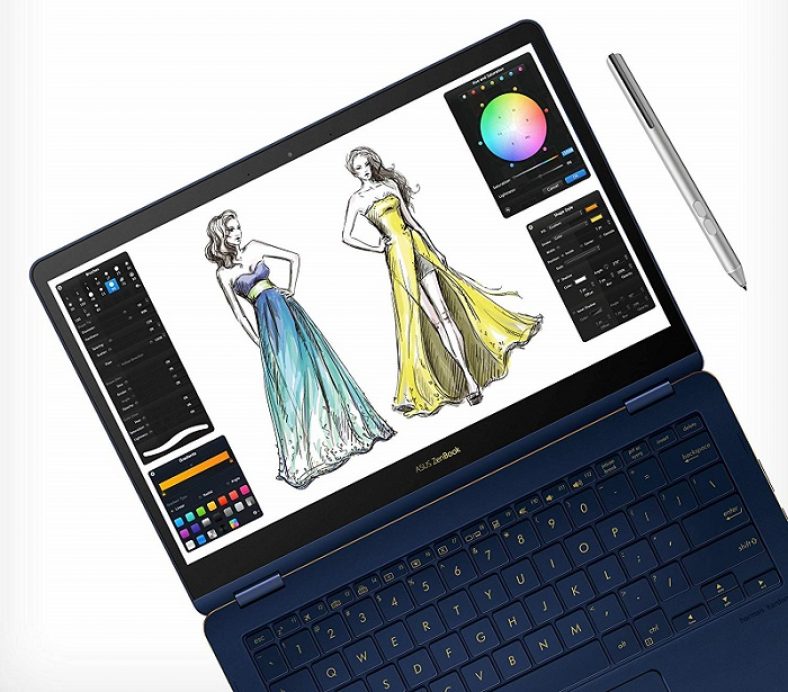 Windows ink also makes it possible to create sticky notes and detailing as they happen. Screenshot can also be taken with a single click. Another important feature is the integrated fingerprint sensor which is capable of recognizing even partial fingerprint scans. The laptop also has a comfortable backlit keyboard and a remarkable 11 hours battery backup. All in all, it is really on the money and you will surely love every bit of it.
FAQs
What are the best laptops to use for Photoshop?
Any laptop with more than 8GB RAM, i5 processor and dedicated display card can do a good job. It mainly depends on the workload and the photos you edit together. If you need better disk performance in accessing and saving PSD files, getting a laptop with SSD storage is essential. Few models can work better:
ASUS ZenBook
Apple MacBook
Microsoft Surface Pro
MSI GV63
What specification laptop do I need for Photoshop?
For a standard user, look for Quad-Core processor above 2.5GHz, 8GB RAM and SSD storage. Having a dedicated display card is an added advantage. If you are a heavy Photoshop user and do business based on photo editing, then consider getting Quad-Core or 6-Core processor with above 16GB RAM with dedicated display card. Definitely, do not miss the SSD storage.
Can I run or use Photoshop in a laptop for Photo Editing?
Nowadays, laptops have a powerful configuration to manage photo editing tasks for learning or professional use. Having the external mouse, keyboard and a larger screen monitor will make your laptop as an ideal computer for Photoshop.
Do I need a dedicated graphics card for Photoshop?
Latest Photoshop version utilises the graphics card processor to enhance the performance while editing the image. Having the compatible and updated video driver which can work with Photoshop will improve the photo editing performance on a laptop.
The list includes all the best laptops for photo editing based on the reviews and features, in no particular order. Hope this helps you make the right decision.