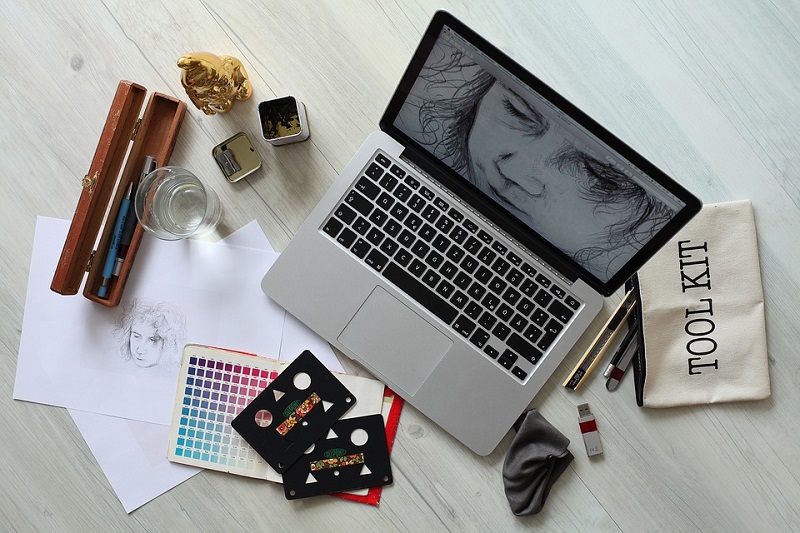 Are you a creative pro? Are you looking out for a laptop for your design and art needs? If yes is that you answered, we have got you covered. All you need is the performance that will help you bring your inspiration or ideas live, and we understand that. The update list in 2018 of, best laptop for drawing artists mentioned below will help you take the right decision.
Being in the creative field, you would have to work with some software, and those should be compatible with the system you are looking to buy. All the laptops may look the same, but the configuration is what matters. You may not be able to work with the laptop that fits for home use, for the reason that the configuration differs. Thus, look for the device that would support the kind of software you would need. There are much software available across the web, from simple features to complex like photoshop used for editing photos. The article does not specify the software supported by the laptop as the needs differ from people to people.
Let's jump onto the options of the best laptop for artists available on Amazon. Before you hit the list, make certain that you have your needs and budget fixed. Since there are many options available with similar configurations, it might be confusing for you to pick one.
If you want to have the basics clear, scroll down to our laptop buying guide. It will help you to make your final decision. Also, your budget and specifications will help you do the needful without spending a lot of time as well as efforts.
The list of options mentioned below is in no particular order. You can choose the one that fits your needs and budget the most.
List of Best Laptops for Drawing:
Microsoft Surface Pro [
Best Windows Laptop

]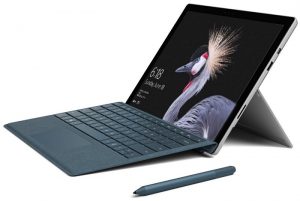 This is the newest version of the Microsoft Surface Pro, and it is best suited for the artists. It is worth buying with all the quality specifications it is loaded with. The laptop comes with a better and long-lasting battery. The laptop does not come with a surface pen; you can buy one separately.
Specifications:
7th generation Intel Core i5 Processor
256 GB of storage
8 GB RAM
13.5 hours of battery life
Intel Iris and HD graphics
12.3" PixelSense Touchscreen with pen input 2736 x 1824 resolution
PROS:
Responsive and fast
Premium built quality.'
High screen resolution
Lightweight
Less bootup time
CONS:
Average battery life (contrary to the specification)
Last update was on: August 17, 2018 9:45 am
back to menu ↑
Apple 15″ MacBook Pro [
Top Pick

]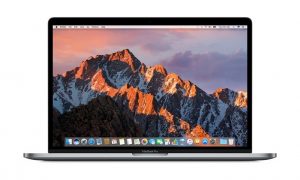 Apple products have been considered to be the best quality products on the market. Apple never fails to impress its fans, and it has managed to do the same with the Apple 15″ MacBook Pro as well. The laptop comes with the latest configurations, and it is worth buying for all the artists.
It is considered one of the best laptops for drawing due to its multiple amazing features that come in handy while using it.
Specifications:
2.8GHz quad-core Intel Core i7 processor
256GB SSD storage
Radeon Pro 555 with 2GB memory
16GB 2133MHz LPDDR3 memory
Screen resolution – 2880×1800 pixels
PROS:
Bright screen
High quality built
Long lasting battery
Fast performance
CONS:
2 USB ports
Transferring data from a windows device can be a task
Last update was on: August 17, 2018 9:45 am
back to menu ↑
Lenovo Yoga 920 – 13.9″ 4K UHD Touch (1TB SSD)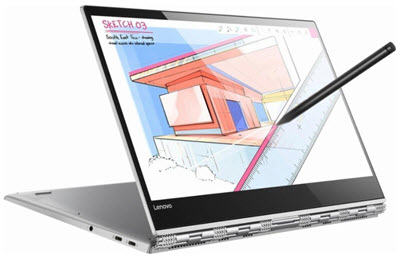 If you are looking forward to buying a laptop cum tablet, then this one is a must buy. Many artists have been vouching on this device. Power packed with specifications, this device is certainly one of the best systems by Lenovo. Lenovo Yoga 920 comes with the latest 8th Gen i7 processor. 16GB RAM and 1TB SSD hard disks are some of the great hardware configurations you must watch in this model in 2018. As it comes with a high specification, the price also looks expensive. Several models with different specs available while ordering this laptop on Amazon. If you are a professional artist, Yoga 920 is one of the best laptops for drawing in 2018.
Switching between the keyboard and the touchscreen is extremely simple and works brilliantly for you.
Specifications:
8th Gen Intel Core i7-8550U  processor
16 GB Storage
1TB SSD
4K UHD IPS (3840 x 2160)
Windows 10
PROS:
Lighting fast boot up
Large touchscreen
Simple to switch between tablet and laptop
Excellent resolution
Lightweight
CONS:
Expensive
Minor Wi-Fi issue
Last update was on: August 17, 2018 9:45 am
back to menu ↑
Lenovo Yoga 2-in-1 Laptop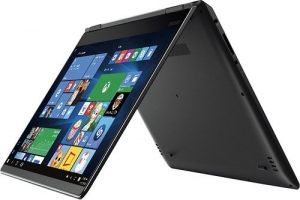 When it comes to drawing programs, the Lenovo Yoga 2-in-1 Laptop cum tablet is one of the best available systems in the market. The device is supported by the latest features and is worth the money.
Specifications:
7th Generation Intel Core i7-7500U Dual-Core Processor 2.7 GHz
NVIDIA GeForce GTX 940MX graphics
16GB DDR4 RAM
Windows 10 home 64 bit
256GB Solid State Drive
Battery life up to 8 hours
PROS:
Great performance
Quality built
Good battery life
Last update was on: August 17, 2018 9:45 am
back to menu ↑
Microsoft Surface Book 2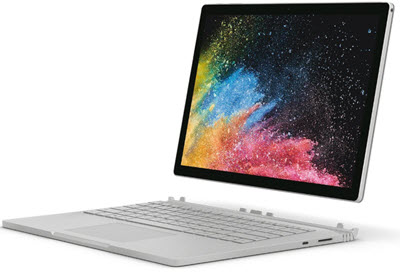 If you do not have budget constraints, then the Microsoft Surface Book is the best laptop for artists. The best part about this laptop is the PixelSense touch; it works amazingly for the artists. As it can be removed from keyboard base easily, it can work as one of the best tablets for artists with Windows 10 OS. Suitable for beginners to professional artists. Apart from this, the laptop is packed with amazing features and here are those.
Specifications:
3.5GHz Intel Core i5
256GB SSD Storage
13.5-Inch Detachable PixelSense Touchscreen Display (3000 x 2000 Resolution)
Intel HD Graphics 620
8GB RAM
PROS:
Surface Dial support
Brilliant display
Long lasting battery
Smooth functioning
CONS:
Low configuration for the price
Last update was on: August 17, 2018 9:45 am
back to menu ↑
2018 Newest Dell XPS 13.3" 2 in 1 Full HD Touchscreen Laptop/Tablet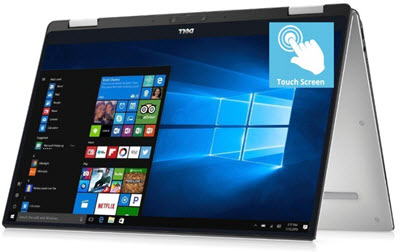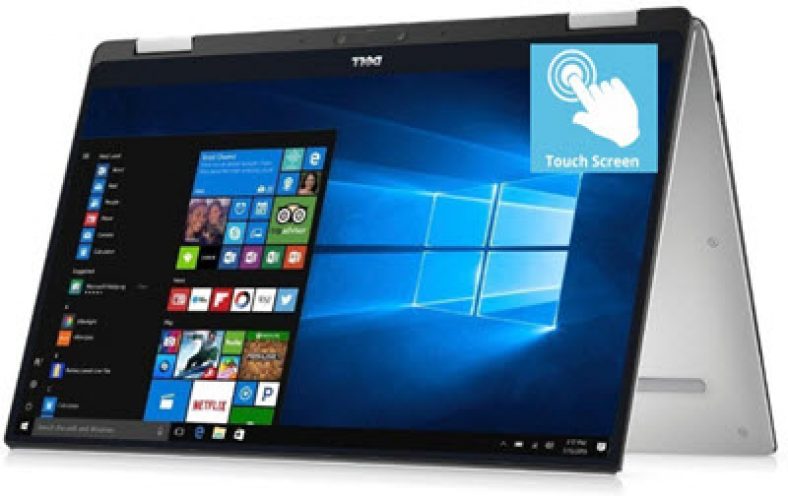 One of the current favorite laptops of the artists at present is the latest 2018 Dell XPS 13. The computer is perfect for beginners in the creative field as it offers the right specifications at a reasonable price when compared to others. Readily convertible that will add more convenient for artists at outdoor.  The ultra-thin, stunning design and latest processor with SSD hard disk make this Dell XPS 13 suitable for artists. The Full HD InfinityEdge touchscreen with edge-to-edge Corning Gorilla Glass 4 touchscreen is an added advantage of this model for drawing.
Check out the features mentioned below:
Specifications:
1.3 GHz Intel Core i7
8 GB SDRAM DDR3 1866Mhz
256GB SSD
1920×1080 pixels – 10-finger multi-touch support
PROS:
Fast processor
No bloatware
Amazing display
Quality build
Great keyboard tactile
Last update was on: August 17, 2018 9:45 am
back to menu ↑
Lenovo ThinkPad P40 Yoga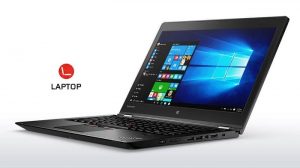 Everything that most artists would want from a creative laptop is what the Lenovo ThinkPad P40 Yoga offers. The Yoga series is one the best by far that Lenovo has come up with and this laptop is too worthy buying. Check out if the specifications match with your requirements list.
Specifications:
Intel Core i7-6500U
512GB Solid State Drive
16GB RAM
NVIDIA Quadro M500M Discrete Graphics
Screen resolution – 1920×1080
Swipe Sensor Fingerprint Reader
Windows 10 Pro 64-Bit
PROS:
Excellent screen display
Quality built
Responsive
CONS:
Gets a bit warm sometimes
Last update was on: August 17, 2018 9:45 am
back to menu ↑
Microsoft Surface Pro 4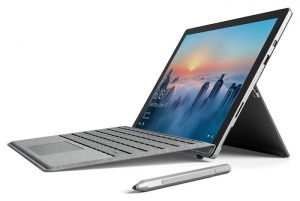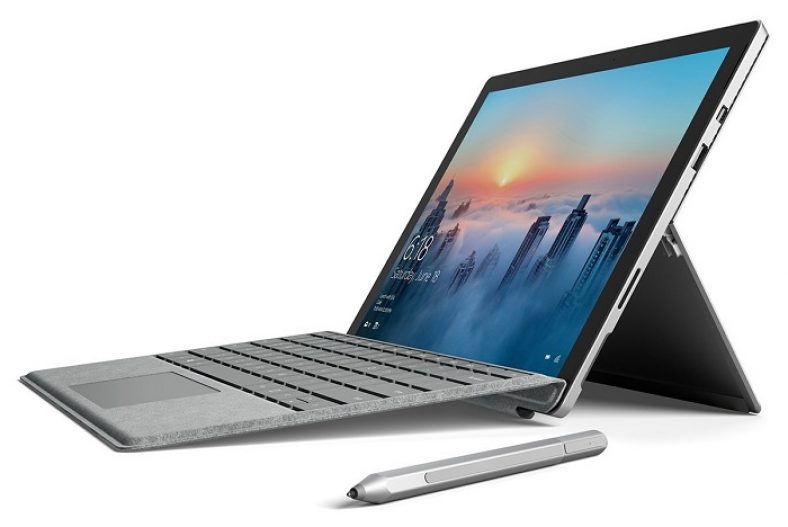 If you are looking for a system preferring to work with the tablet more, then the Microsoft Surface Pro 4 is the one to consider. Its two in one version provides you with the advantages of both the worlds at the least price. This is one of the least expensive systems in this list of best laptop for artists.
Specifications:
Intel Core i7
256GB Storage
Black Surface Pro 4 Type Cover / Keyboard with Backlighting
8GB RAM
12.3-inch PixelSense Display
PROS:
Super quick processor
Great touch display
Affordable
Lightweight
Last update was on: August 17, 2018 9:45 am
back to menu ↑
ASUS ZenBook 
UX360CA 2 in 1 for Drawing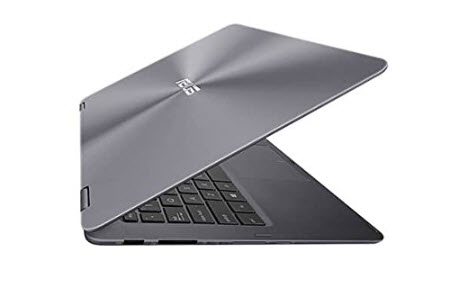 One of the cheap and best laptop for drawing under 700 dollars. If you are a student or a beginner in the creative field and looking for a laptop that is very affordable, then the ASUS ZenBook 2 in 1 is the buy. The laptop comes with the basic features that are sufficient to have a good start. Listed below are the specifications that, will help you take the right decision.
Specifications:
Intel Core M3 6Y30 (0.90 GHz) Dual-core
256 GB SSD
8 GB LPDDR3 Memory
13.3″ Full HD Touchscreen 1920 x 1080 pixels
Intel HD Graphics 515
PROS:
Great touch display
Quick boot up
Light weight
Long battery life
CONS:
Transition between laptop and tablet a bit difficult
Not for high end use due to processor
Last update was on: August 17, 2018 9:45 am
back to menu ↑
Dell XPS9560-5000SLV-PUS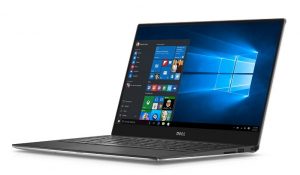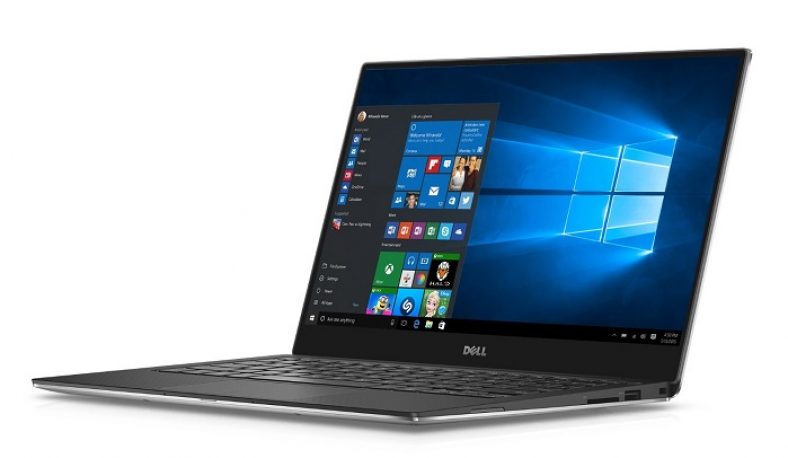 Last but not the least on the list of best laptop for drawing is the Dell XPS9560-5000SLV-PUS which is another brilliant laptop to buy. The laptop is fully backed with the latest specifications. The Infinity Touch display is the cherry on the cake.
Specifications:
7th Generation Intel Core i5-7300HQ Quad Core Processor
3840 x 2160 InfinityEdge touch display
8GB RAM
256GB PCIe Solid State Drive
Windows 10 Home 64bit English
PROS:
Incredible 4K display
Carbon fiber chassis
Quality build
Good battery life
CONS:
Random freezes
Cursor lag (Sometimes)
Last update was on: August 17, 2018 9:45 am
Best Laptop for Drawing – What You Must Consider?
Investing in a laptop that fits your creative needs is very important. You do not want to lug around the heavy notebooks to run the powerful software. Choosing the best laptop for artists may sound simple to you, but it involves some research. There are certain creative needs that you need to consider while buying the laptop to ensure that the device will help you with your requirements.
Screen Resolution & Size – One of the most important features of a best-suited laptop for artists is the screen resolution and the size. The laptop should have 1920 by 1080 resolution. A larger screen size would work great but it comes with a higher price tag. In case you have a limited budget, compromising on the screen size would do but not on the resolution.
Graphics card is another important factor that cannot be ignored in buying the best computer for artists. Investing in a high detailed 3D model is worth it but if you do not work on 3D then the 2D versions would be sufficient.
The weight of the laptop matters in this case because you, may carry the system with you to be able to work anytime when inspiration strikes. A light-weight laptop would be the best. Also, prefer buying a good matte screen over glossy because that tends to give reflections.
Having an SSD card in your laptop will make your system load fast. you will come across many systems that give you both options the traditional HDD and new SSD.
you may think that the RAM does not matter in this case, but the fact is it is essential for you to have sufficient memory on your device even to store temporary work. Remember, the operating system takes up memory as well. So, it is suggested to buy a laptop having a minimum of 8 GB of memory.
The above-mentioned list of laptops suitable for artists will certainly make your search simpler. Before you get on to purchase a laptop for your creative needs, make sure that you are certain about all your needs as well as budget so that you select the most appropriate laptop for you.