Whether you buy a laptop from the offline store or order online, you require the best storage drive. Getting the fast Solid-State Drive rather than the creaky mechanical drive can make your whole system much faster. However, can you afford it and have enough space for your files? Even though you select an SSD, keep in mind not all come speedily.
Quick Jump:
Hard Drive or SSD?
For those who are not much familiar with SSDs, the quick primer: Solid State Drive or SSD is the storage device for laptops, available as an external and internal drive that allows you to manage and store data with a quick read-write option. It offers fast access to the onboard programs with faster loading speeds and provides a better overall experience while running various programs simultaneously.
Furthermore, after installing the OS on a Solid State Drive, you will get a faster boot and get the robust hardware sitting on your system. The best part is, you can throw-in the SSD in any old computer to give new life to it and watch working much better.
Besides, if you are looking to upgrade your laptop and improve its performance and get a speed boost, a new SSD is the best alternative.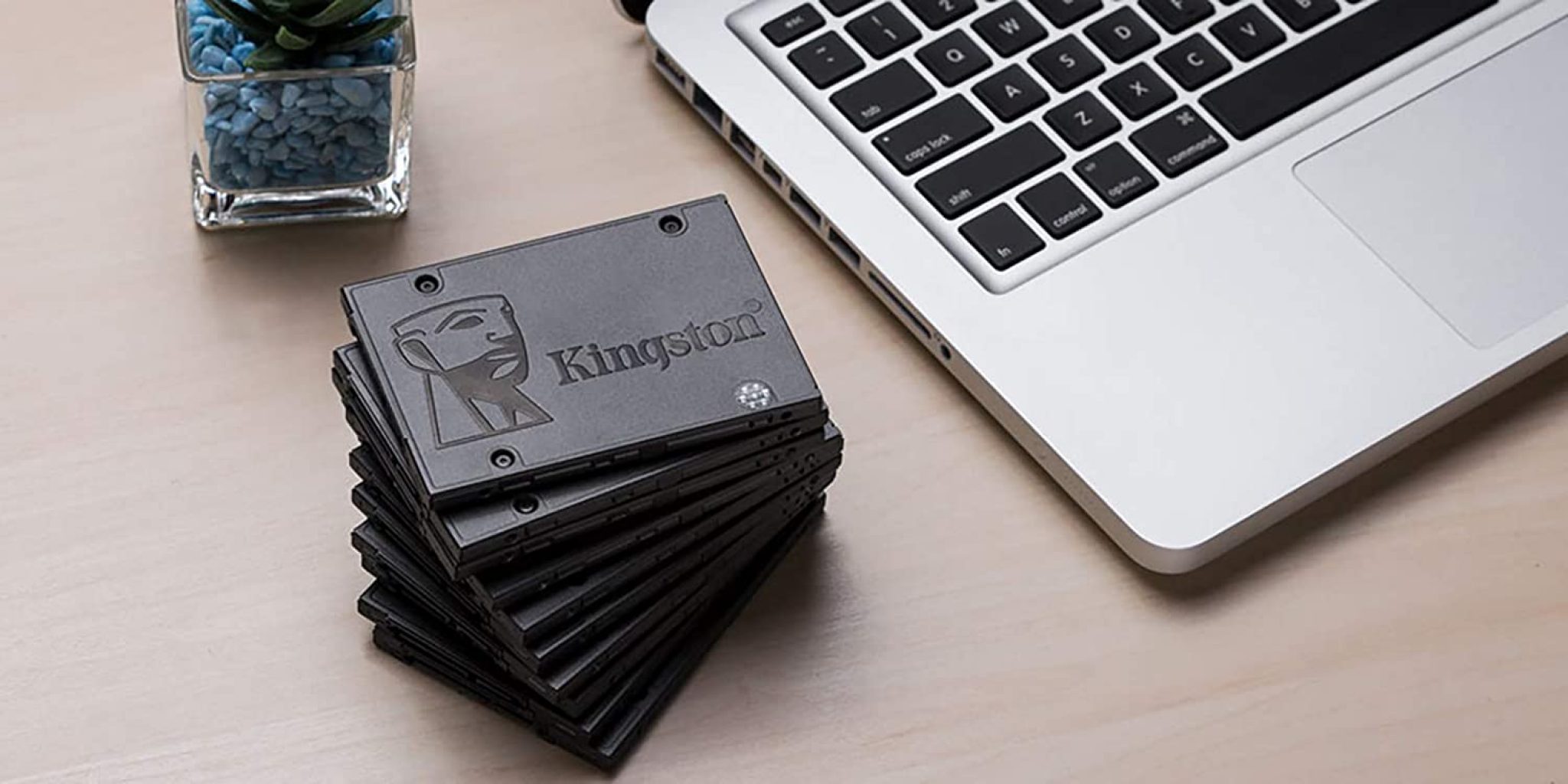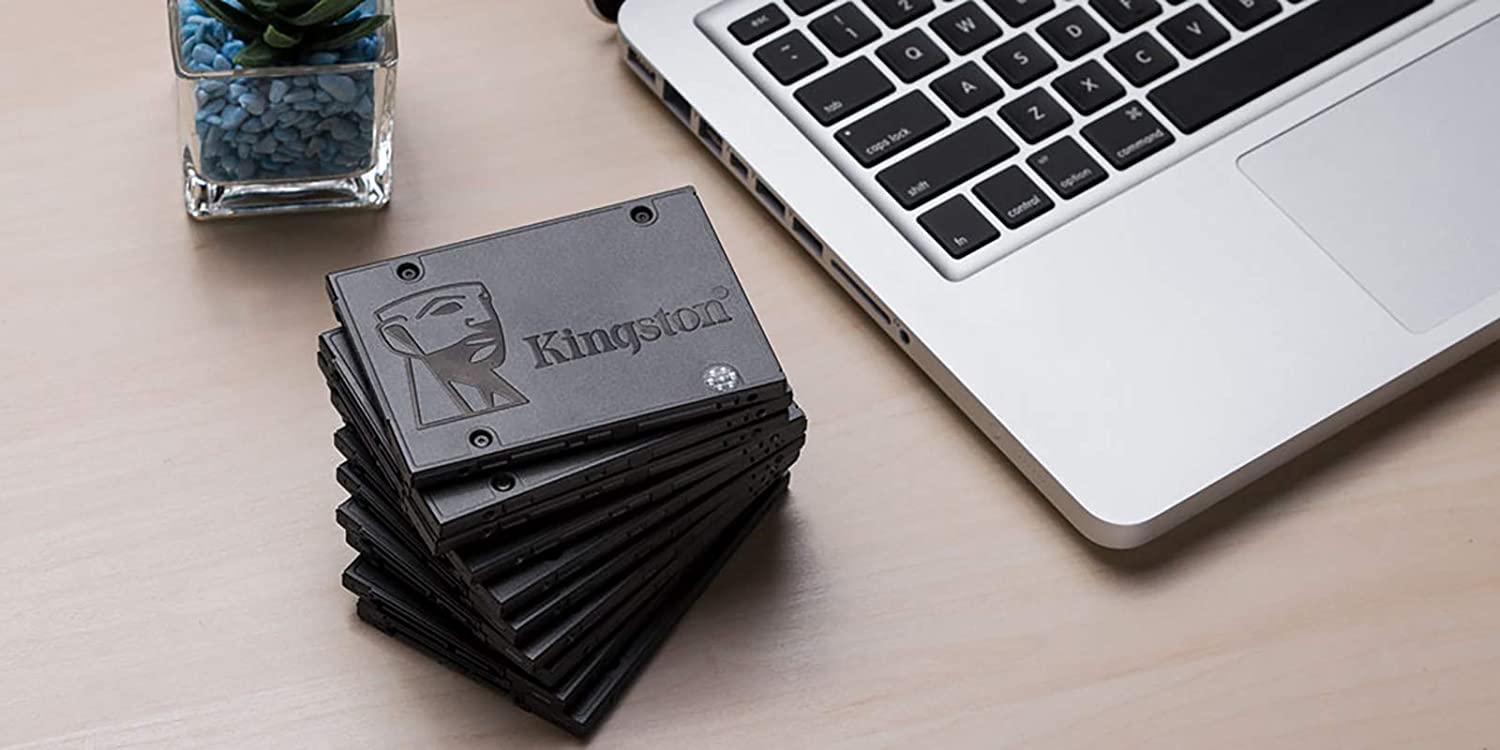 Advantages of SSD over Hard Drive 
To give you a better on the performance gains when choosing SSD, the typical Hard Drive has I/O throughput the performance is between 50 to 120MB/s (both write and read speed). On the other hand, an SSD is above 200MB/s, with the high performing SSD going over 555MB/s. That is over 10X faster, and when you consider both write and read speed, you will get 20X of performance gain.
Highly efficient, with the typical SSD taking less than 2W, whereas HDDs consume over 6W.
Lighter and smaller: At times supplied with the carriage or spacer tray to support & fill up the gap for HDD it replaces, Solid State Drive's are smaller and thus lighter.
Runs silent and cooler, and less heat gets dissipated by the flash memory chips when compared to the spinning components and since there are not any moving parts, doesn't click or whirl.
Durable as there aren't any mechanical and moving parts. The SSD has got NAND flash memory soldered on the circuit boards, unlike hard drive with the spinning disks moving read/write heads & actuator arm that can get damaged, but SSD is totally shock resistant.
Light on battery and thus provide you longer battery after upgrading it.
If you are a fan of gaming, then SSD offers better performance with faster loading and easy transitions from one level to another. Depending on a game, load time will get reduced by 8 times.
What's M.2 SSD? What about 2.5-inch SSD?
At times laptop brands will label an SSD in the system as M.2 or 2.5 inches. Both these designations generally refer to their physical shape, size, and connector on a drive and not to the performance. Thus, unless you are planning to upgrade the laptop, you must not look at the design of an SSD.
Another most common kind of SSD is 2.5-inch SSD, and it is the same shape and size as the mechanical drive, letting it pop in the similar drive bays that are convenient for the manufacturers and the home upgraders. But, as SSDs make use of chips than magnetic platters, they will take up less space than the hard drive. An M.2 SSDs are the thin memory sticks, which look like RAM DIMMs & pop in the slots on a motherboard. 
What is the Best Solid State Drive to Buy?
Solid-state drives or SSD are just like hard drives. As its name suggests, they do not have any moving parts. Thus, not only are they more rugged than the hard drives, they are faster.
Yes, one can copy huge files on their SSD in the record time, but it is a massive boost that this drive can give you your laptop's responsiveness that can shock you most: apps launch instantly, pages load much faster, and Windows feels smooth.
You will find SSDs in various shapes and sizes; thus, we have tested the combination of traditional SATA and modern M.2 NVMe drives.
How SSD Improves Laptop Speed?
Hard Disk Drives or HDD are obsolete technology. Normally, HDDs come with moving mechanical parts in it. But, SSDs do not have any moving parts. Instead, make use of flash memory to store files. And, SSDs have got their cache memory & DRAM.
SSDs can easily find, copy, and move files much faster than Hard Drives. A good SSD will outperform a hard drive by 20 times in terms of speed and performance. Thus, if you want a faster laptop, you must install an SSD into your system. Make sure you install the OS on your Solid State Drive to improve your laptop speed to a greater extent.
Thus, if you're looking to buy the best SSD, you must read this post till the end. Because we will share the reviews of the best 2.5 inch hard drive SSD for laptops.
7 Best 2.5 Inch Hard Drive SSD for Laptops
back to menu ↑
Western Digital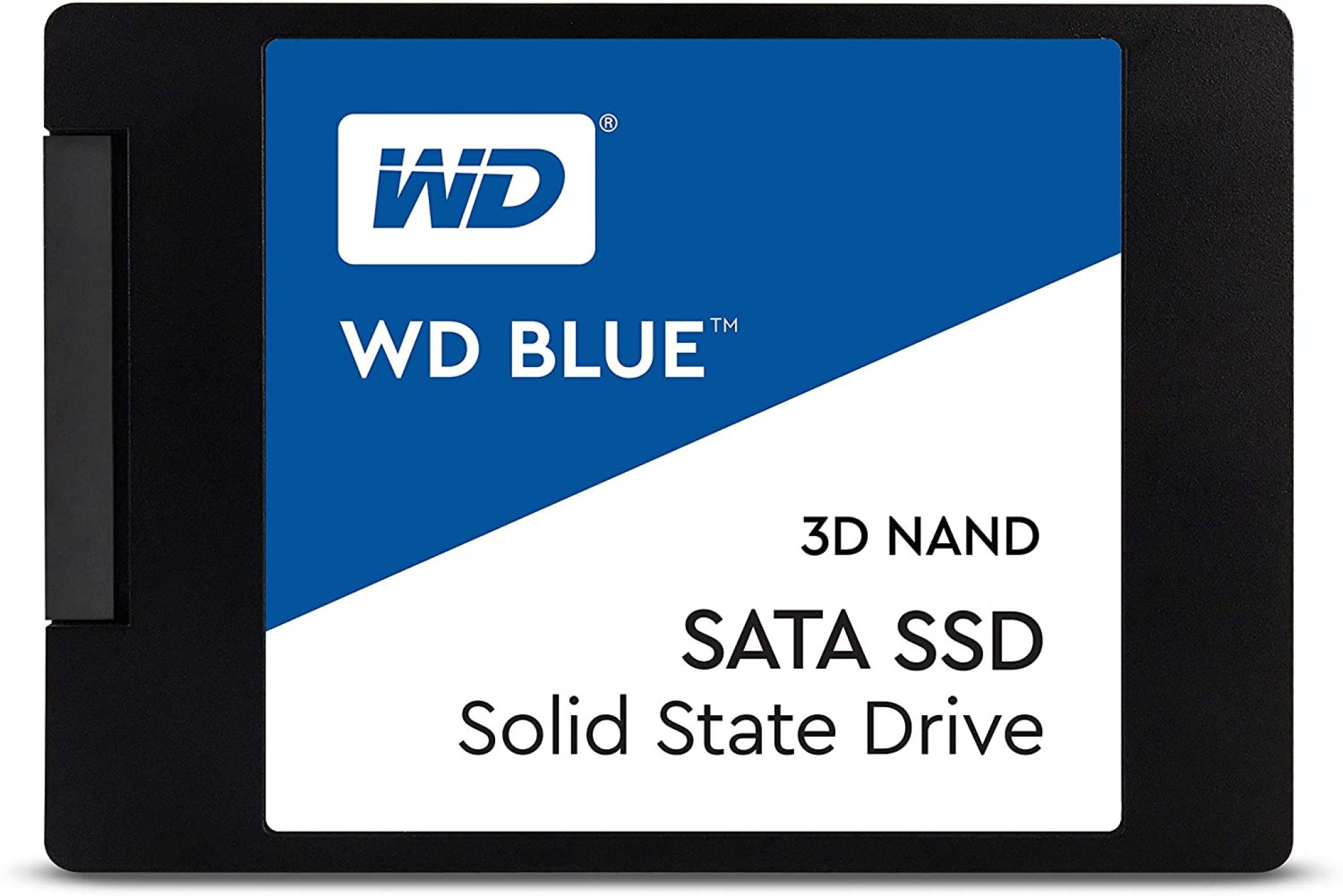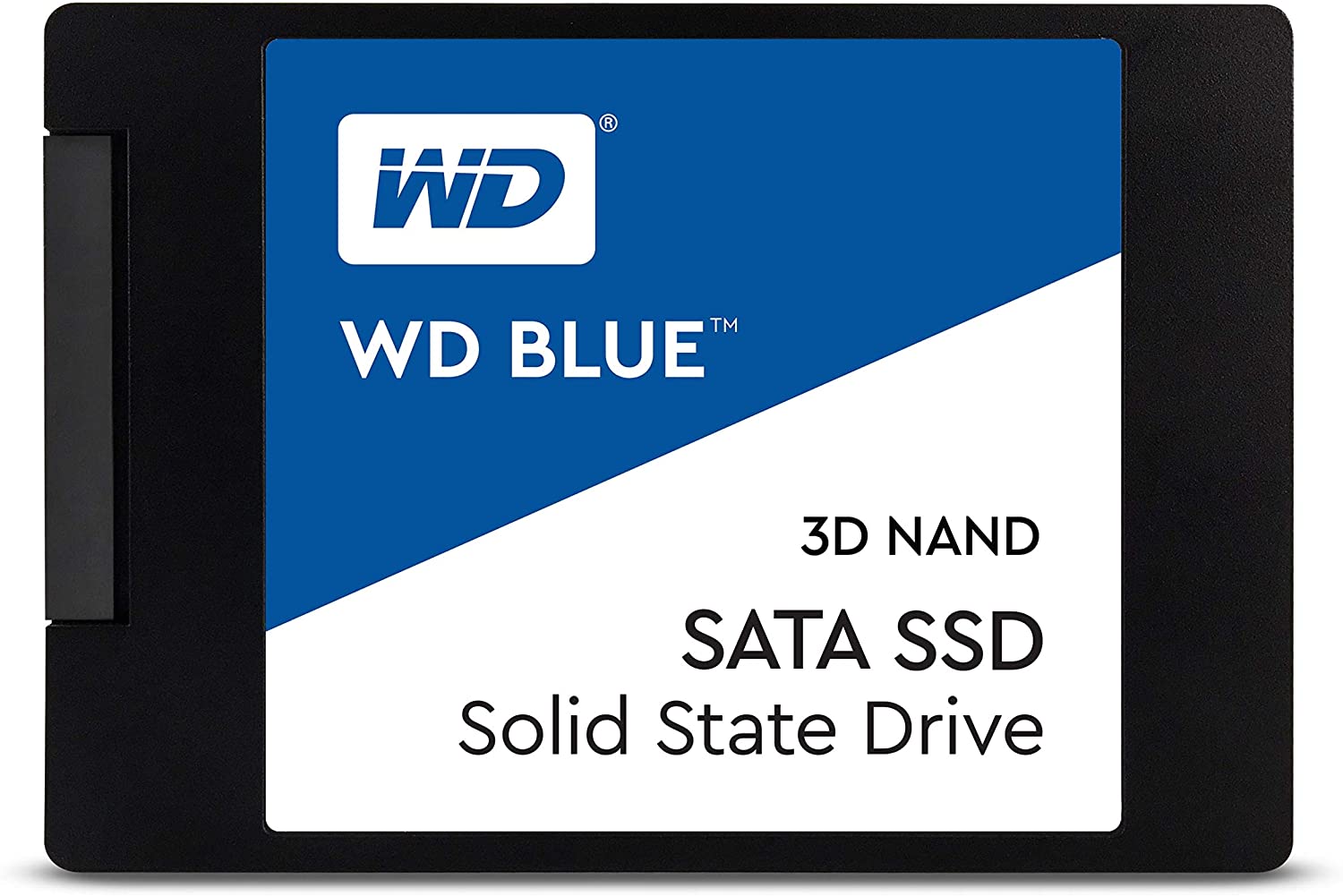 The Western Digital Blue is the company's first consumer-grade SSD. WD was known to make the regular hard drives. Now WD purists can migrate to this wonderful world of SSD. 
The WD SN500 might be a little low-end by its NVMe standards, but the speed and performance specifications are much better than what SATA SSDs will provide. The WD SN500's endurance rating of over 0.3 DWPD over 5-years of the warranty period is standard for the mainstream and several high-end Solid State Drive. The retail costing is about 10 to 15% higher than good deals on the conventional SATA SSDs of comparable capacity. Thus Western Digital is charging just a little premium for delivering the NVMe performance.
Specifications:
| | |
| --- | --- |
| Capacity | 250 GB |
| Antarmuka | PCIe Gen 3 |
| Form Factor | M.2 2280 |
| Sequential Read Performance | 1700MB/s |
| Sequential Write Performance | 1450MB/s |
| Dimensions (L X W X H) | 80mm x 22mm x 2.38mm |
| Warranty | 5 years |
Last update was on: October 1, 2022 1:12 am
back to menu ↑
Kingston A400 SATA 3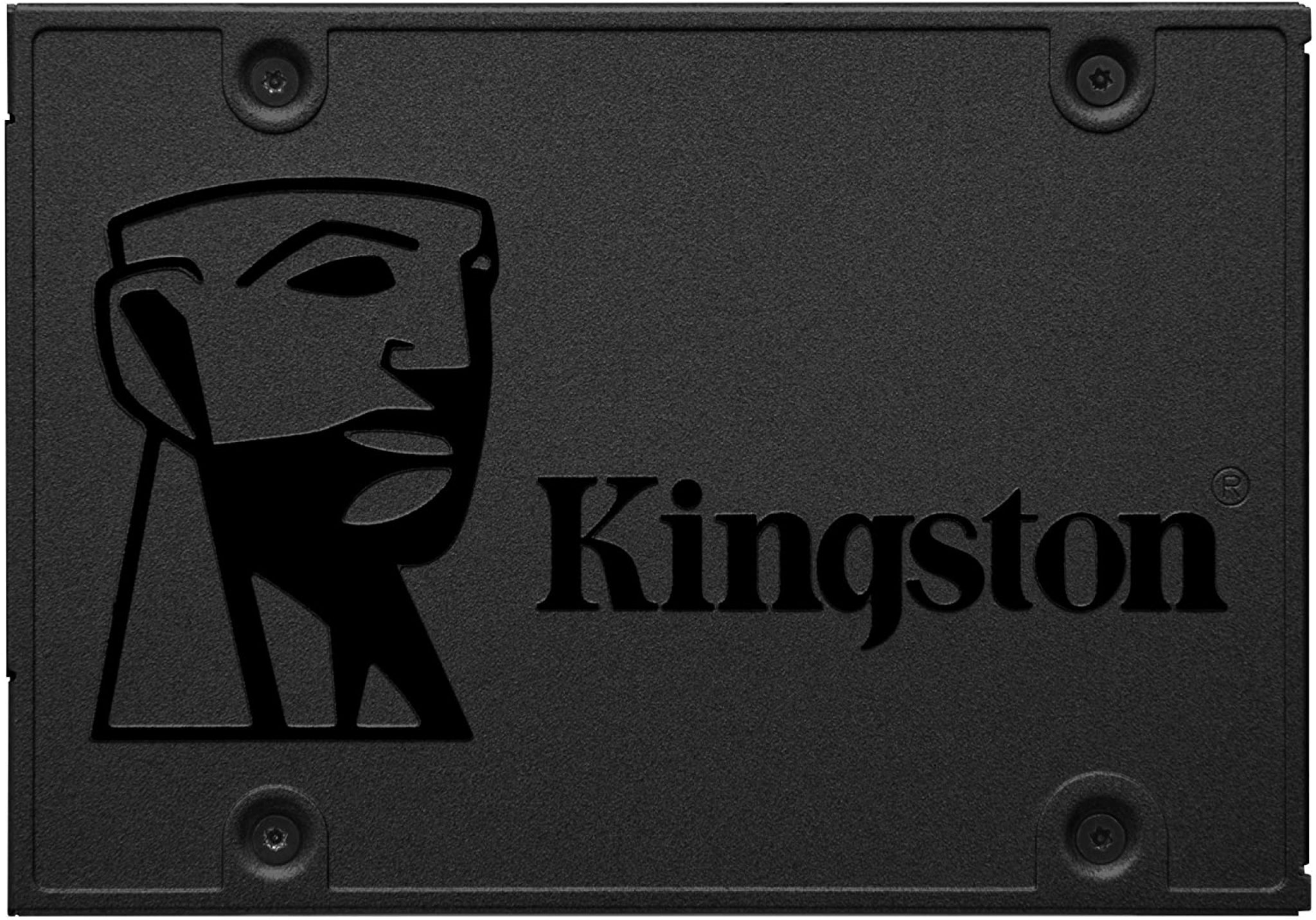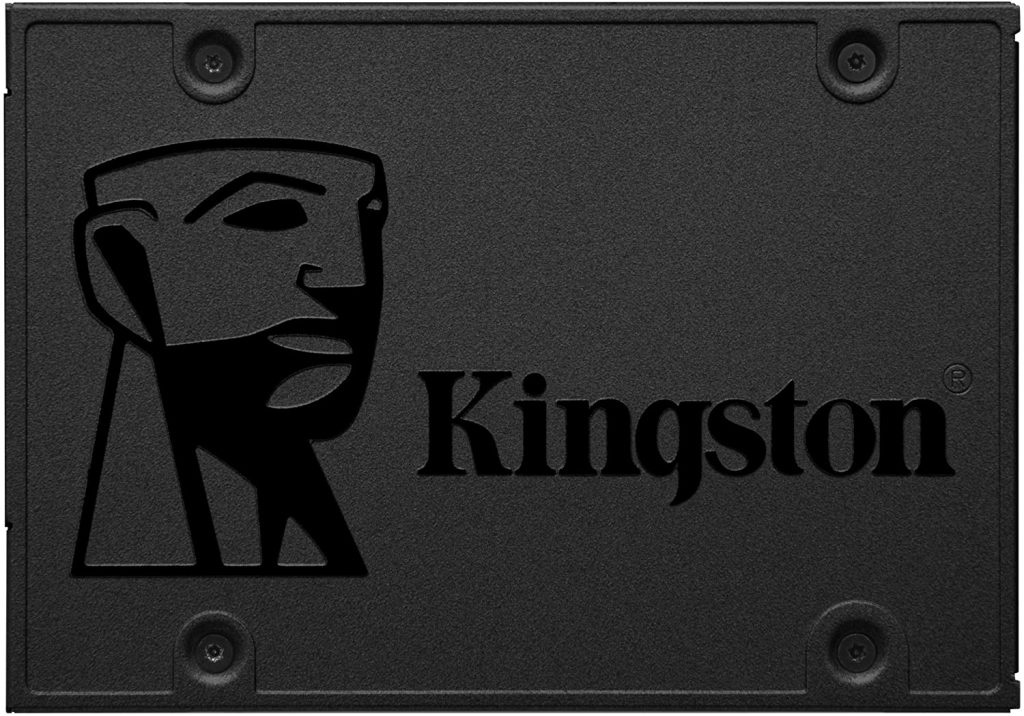 Kingston is well-known for supplying high-quality SSDs at a budget-friendly rate. So, if you're looking for the Solid State Drive in a reasonable price range, then this will be the perfect choice for you. Kingston 240GB A400 SATA 3 comes with 240GB capacity. And Kingston also provides SSDs in various capacities like 120GB, 480GB, and 960GB.
Kingston sequential write and read are 450 MB/s and 500 MB/s, respectively. It requires just 0.642 W of power to work at its maximum capacity. So, overall, it can save lots of battery power when compared to the typical HDD.
Specifications:
| | |
| --- | --- |
| Form factor | 2.5″ |
| Interface | SATA Rev. 3.0 (6Gb/s) – with backwards compatibility to SATA Rev. 2.0 (3Gb/s) |
| Capacities | 240GB |
| Life expectancy | 1 million hours MTBF |
| Total Bytes Written (TBW) | 240GB: 80TB |
| Warranty | 3 Years |
Last update was on: October 1, 2022 1:12 am
back to menu ↑
Seagate FireCuda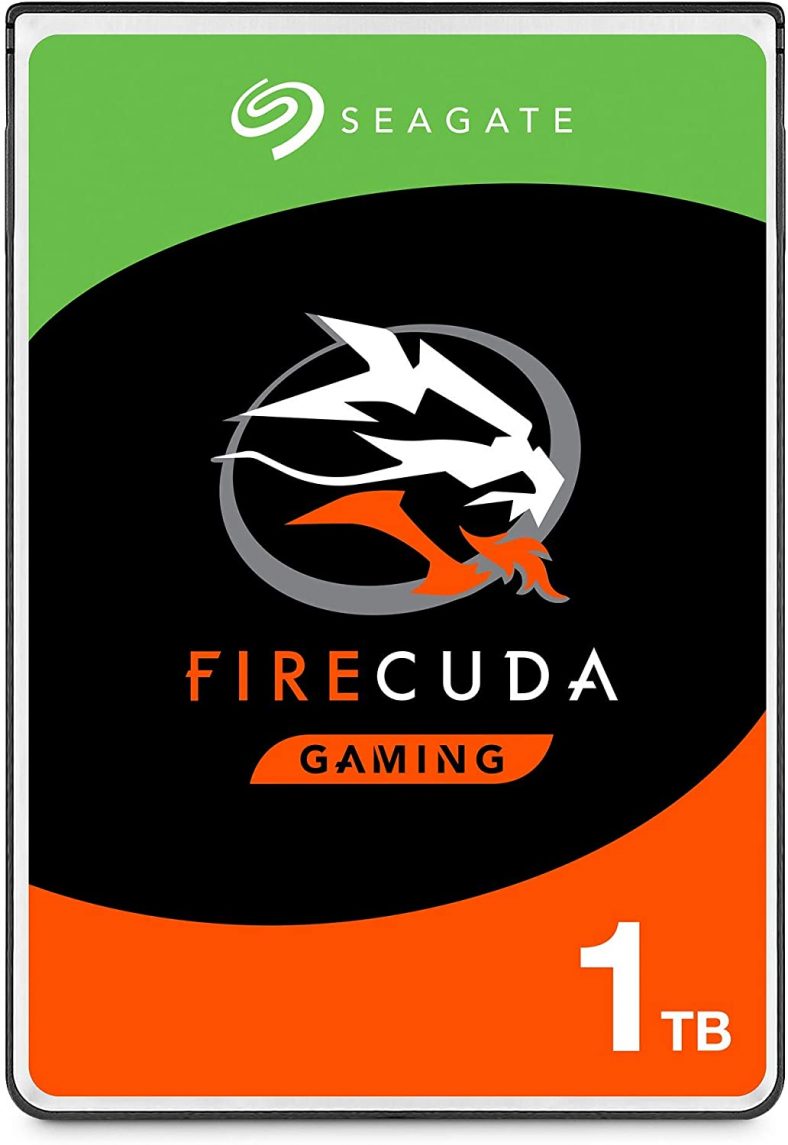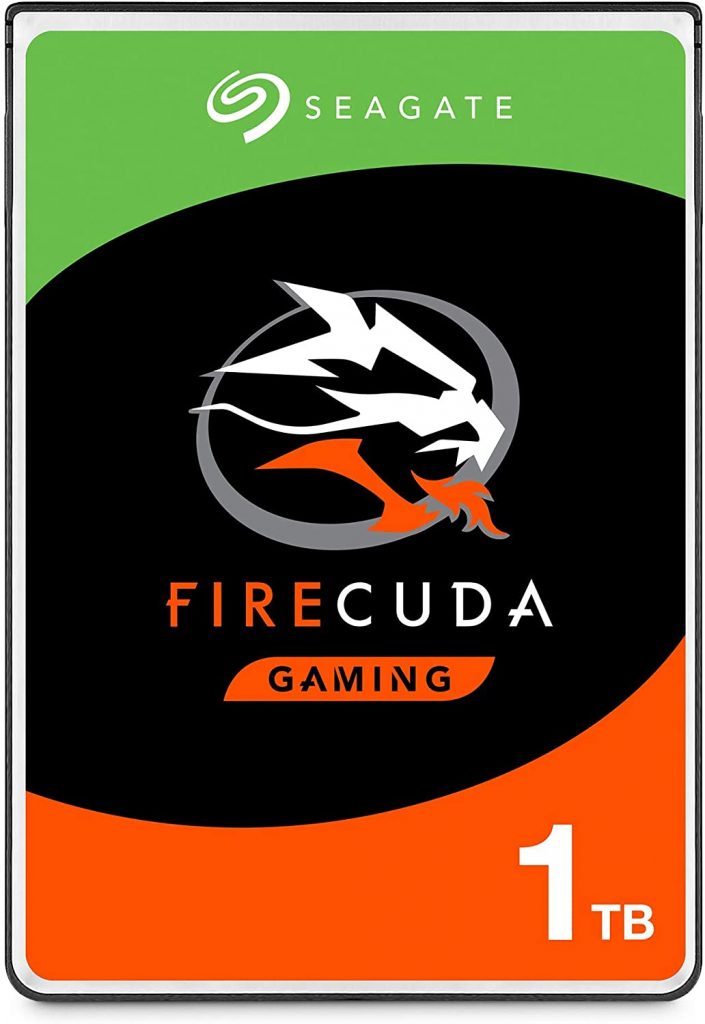 Seagate FireCuda is a hybrid SFF disk drive, with up to 8GiB of flash memory in the SSD portion. Let us check out if it is faster than the conventional drives out there. This 2.5 inches Seagate FireCuda have 128MiB cache, 5,400 rpm, and SATA-600 interface. There're 500Gb, 1TB, and 2TB models available.
Hybrid hard drives make use of exciting ideas: other than storing data in the magnetical spinning drive, it has a small part of the non-volatile memory, same to an SSD, and where they copy essential data. 
Thus, when the CPU requests reading the data, the drive read it from the given "SSD portion" faster than the hard disk itself. Therefore, some read operations will be accelerated. It's done internally by its unit controller, without any action required by the user; thus, the operation and installation are similar to the conventional drive.
Specifications:
| | |
| --- | --- |
| Capacity | 500GB, 1TB, 2TB 2.5-inch drive |
| Interface | SATA 6Gb/s |
| Sequential read | Up to 140MB/s |
| Sequential write | Up to 140MB/s |
| Avg power consumption | 1.8W |
| Durability | 600,000 load/reload cycles |
| Warranty | Five years |
Last update was on: October 1, 2022 1:12 am
back to menu ↑
Crucial MX500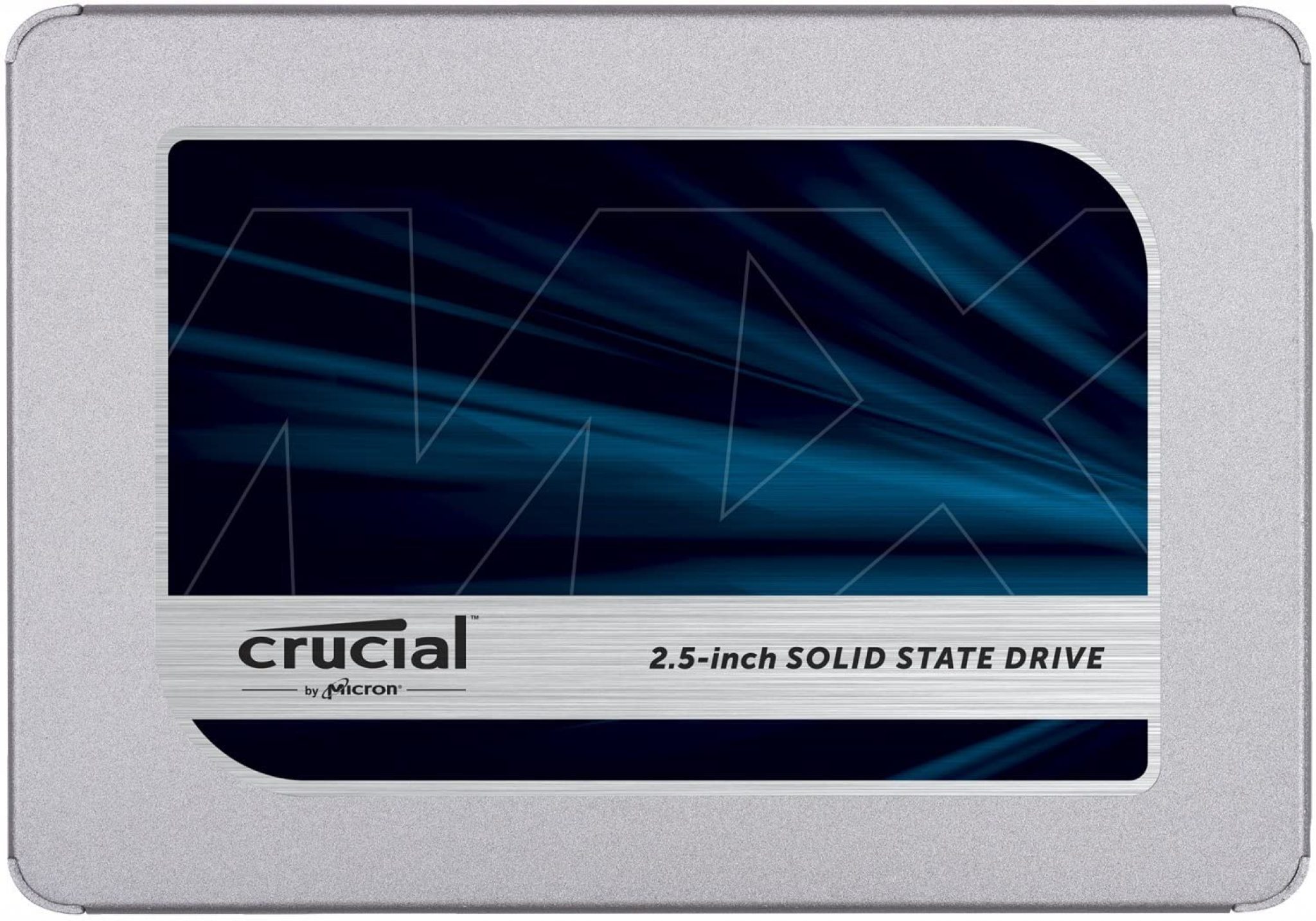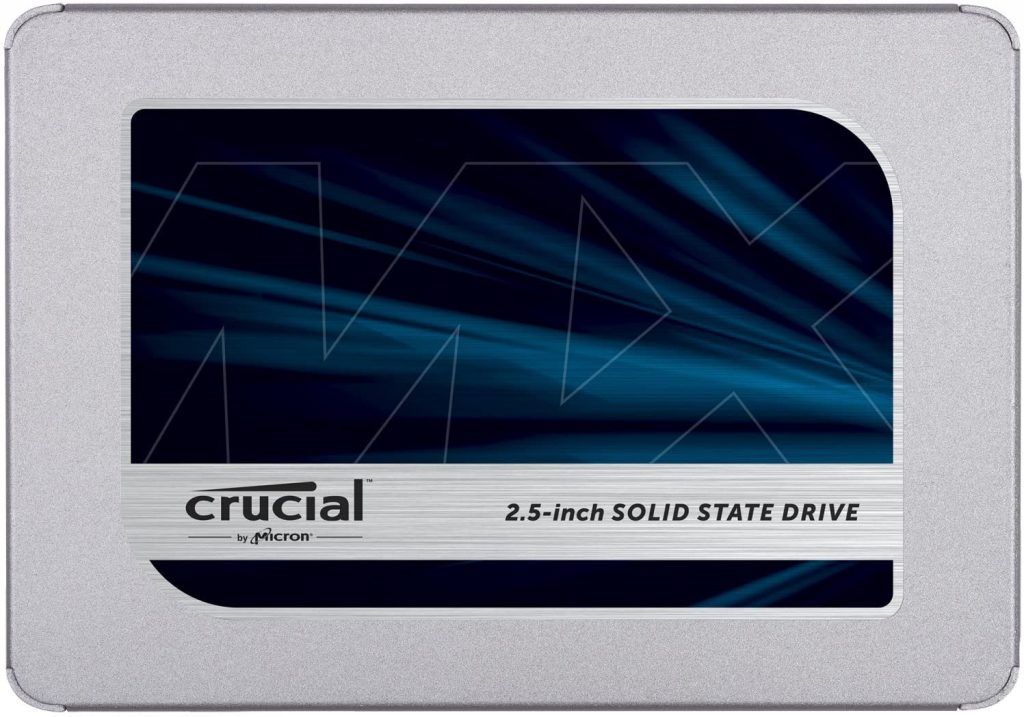 If you will use this drive to edit 4K video daily or want a 4TB device, MX500 offers a perfect combination of price and performance.
Suppose you can afford any bigger capacities, you will get the bonus in the cost-per-GB and have a longer lifespan, as well. It is a SATA drive if you cannot go down to the NVMe route.
Specifications:
| | |
| --- | --- |
| Form Factor | 2.5", M.2 |
| Capacity | 2TB (2.5" only) | 1TB | 500GB | 250GB |
| Interface | SATA 6Gb/s |
| TBW | 700TB | 360TB | 180TB | 100TB |
| MTTF | 1.8 million hours |
| Warranty | 5-year limited |
| Operating temperature | 0°C to 70°C |
Last update was on: October 1, 2022 1:12 am
back to menu ↑
SanDisk SSD PLU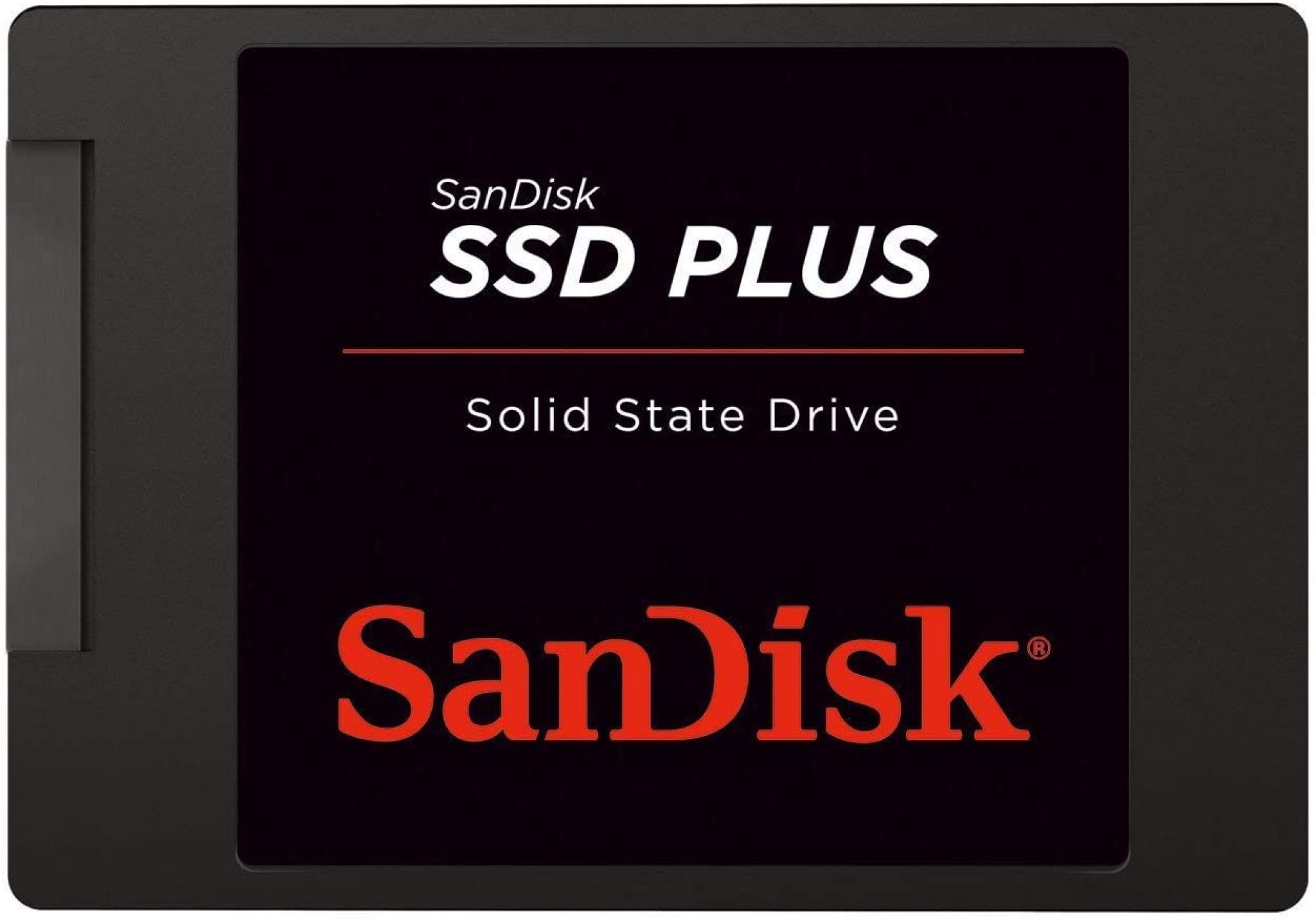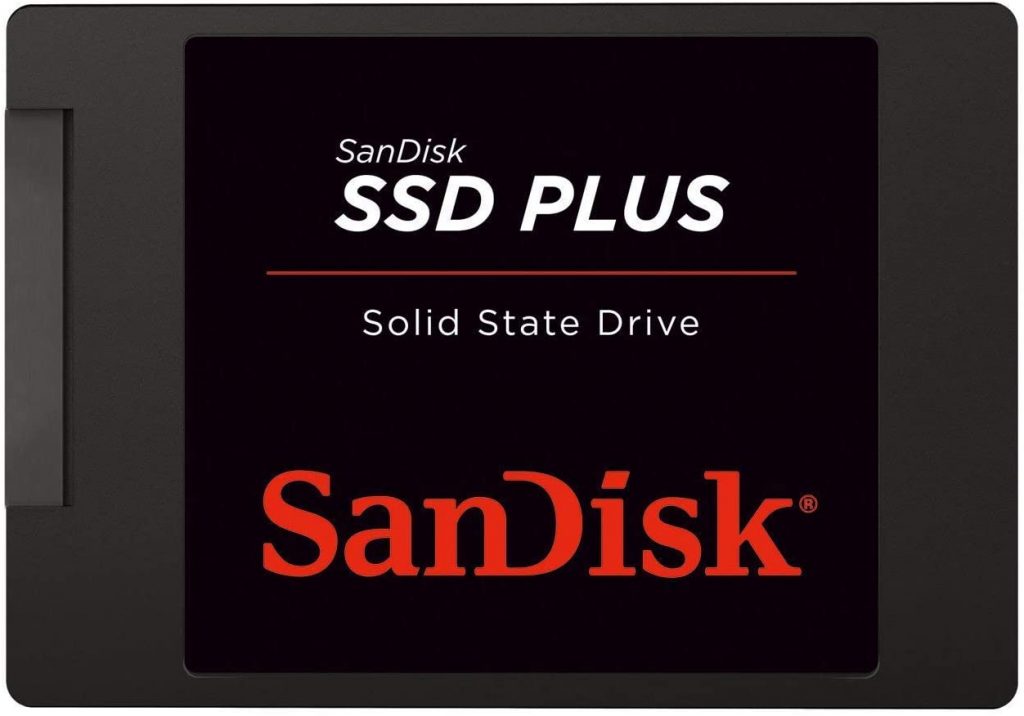 SanDisk SSD Plus SSD is a fast and reliable SSD powered by a trusted brand. Ths SSD delivers the best speed for the boot-ups, data transfer speeds, and shutdowns. It makes your system feel like a brand new system, and you will appreciate the endurance and speed of this flawless Solid State Drive.
The SSD delivers perfect sequential writes and reads at the speed of 440 MB/s and 530 MB/s, respectively. The drive provides amazing performance in each computing task. It is cooler, quieter, and efficient than any HDD that helps increase the battery time and performance of your device.
Specifications:
| | |
| --- | --- |
| SKU | 882563 |
| Mfr Part# | SDSSDA-1T00-G26 |
| UPC | 619659167196 |
| Capacity | 1TB |
| Interface | SATA 3.0 6.0Gb/s |
| Form Factor | 2.5″ |
| WARRANTY | 3 Year Limited |
Last update was on: October 1, 2022 1:12 am
back to menu ↑
PNY CS900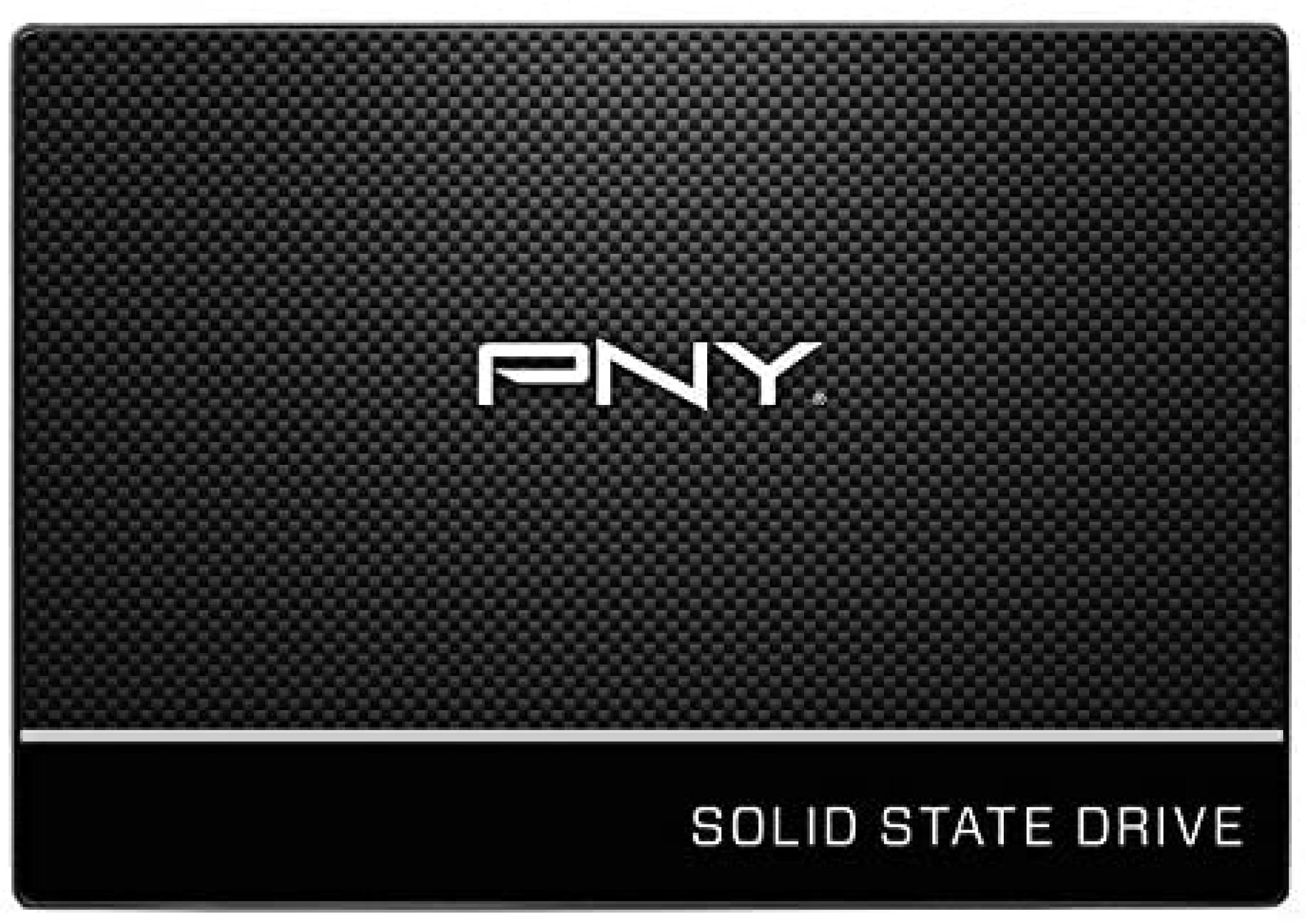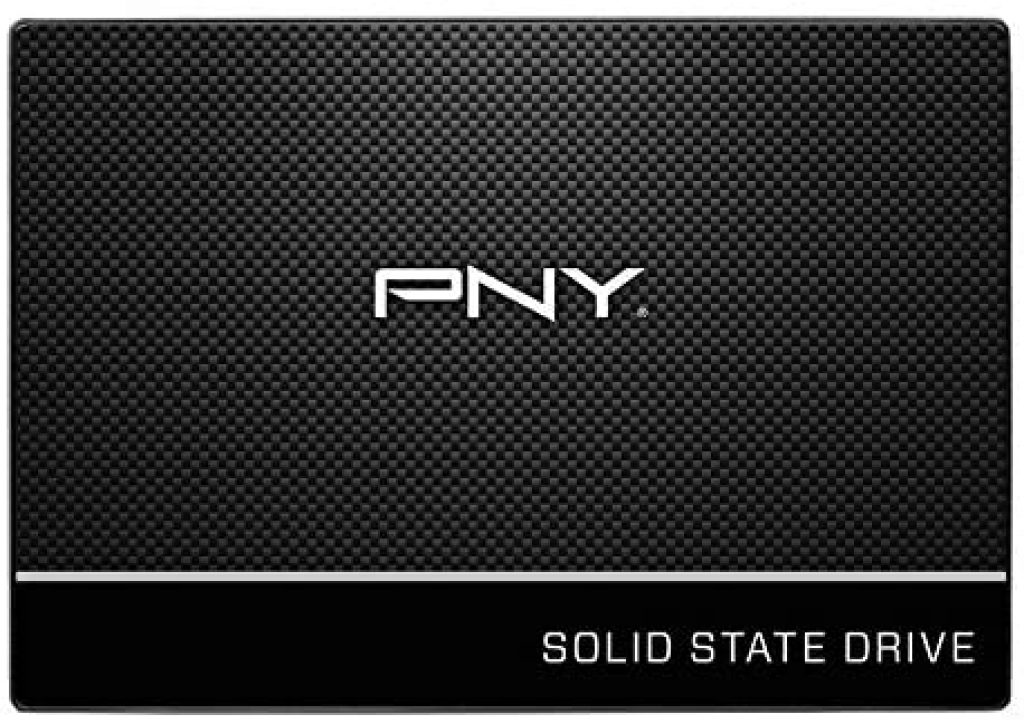 PNY CS900 is an ideal solution for the mainstream SSD upgrade from the HDD. The PNY CS900 delivers the sought after functions at its best value. It is made for the cost-effective and easy HDD replacement in the system to realize faster boot times, speedy application launches, and overall system performance. 
Without any moving parts, CS900 is exceptionally durable, less possible to fail, and supports over 3 years warranty. With CS900, one can upgrade their laptop or desktop with the fast Operative System boot time & file transfers. You can buy an SSD in 120 GB, 240 GB, 480 GB, or 960 GB models. When compared to the conventional hard-drive, the solid-state drive provides you a fantastic performance. You will enjoy the ultra-low consumption & get data migration software within.
Specifications:
| | |
| --- | --- |
| Drive Capacity | 240.00 GB |
| Interface | SATA III (6 Gb/s) |
| Form Factor | 2.5″ (7 mm) |
| Flash Memory Type | Tri-Level Cell (TLC) |
| Warranty Length | Limited 3-Year Warranty |
Last update was on: October 1, 2022 1:12 am
back to menu ↑
TEAMGROUP GX2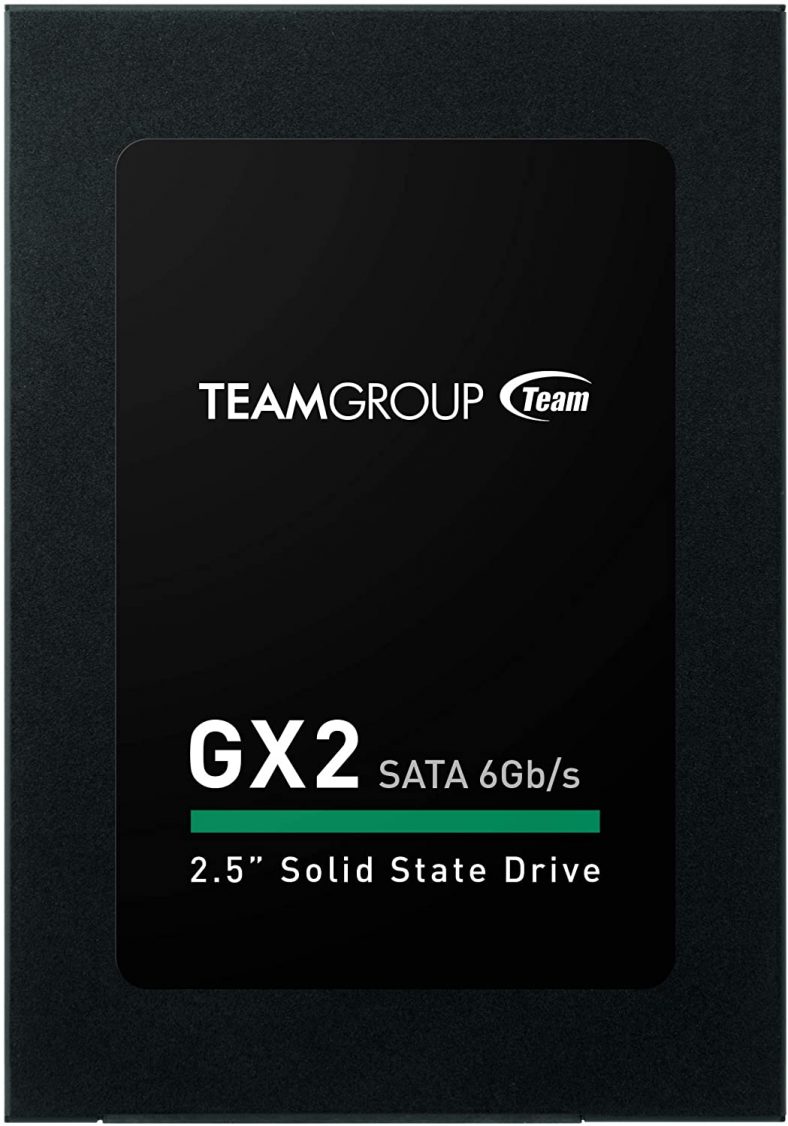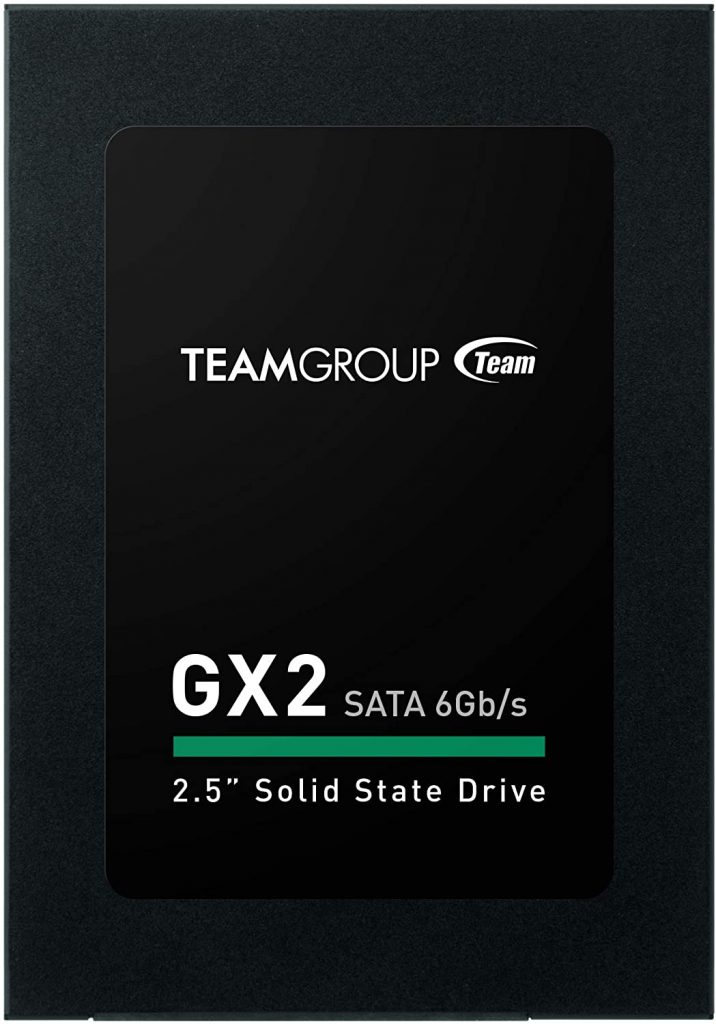 With ultra-fast write and read speed and excellent performance, TeamGroup GX2 SSD is 4X faster than any traditional hard drive out there. It improves shutdown time, boot time, and response time of apps. One of the top products to replace your conventional hard drive. It features low power consumption that switches off the SATA interface power when your computer goes into standby mode. This saves battery power & extends your battery life.
GX2 uses SATA 3 6Gb/s of transfer interface. Write and read speed of 480/530 MB/s, respectively, that provides efficient data transferring. It offers lower power consumption & a quiet operation experience, and it is the best choice for laptop and PC upgrades. The SSD supports the new generation of power-saving technology with DevSleep.
Specifications:
| | |
| --- | --- |
| Form Factor | 2.5″ |
| Capacity | 1TB |
| Interface | SATA III |
| MTBF | 1,000,000 hours |
| Warranty | 3 years |
Last update was on: October 1, 2022 1:12 am
How much of local storage is required?
It depends upon your activities and needs. The smallest and common size of SSD is 128GB that is around 25% of its capacity of 500 GB hard drives that you will find on several budget laptops. It is simple to fit Windows 10 (up to 20 GB), Office 365 (up to 3 GB), Chrome (up to 500 MB installed), and also Photoshop (3.1 GB) on this drive, but when you start working on files or run Windows updates, your drive will quickly fill up. It's essential to check that if an SSD is 75% per cent full, its performance might suffer.
Final Words 
Here we have shared with you the top 2.5 inches hard drive SSD for laptops and PCs. After reading the post, you will select the best SSD's that suits your requirements perfectly. If the budget isn't your primary concern, you can choose the top brand.
If you're looking for an inexpensive SSD, then go with the smaller capacity and normal brand. All the brands included in our post are of the best quality. And, there will be no issues whichever you choose to increase your laptop speed and overall performance.