Every laptop-manufacturing company is trying their level best to satiate the various needs of the users with their uniquely crafted laptops. In spite of the lightweight and elegant looks, people prefer laptops that can perform multitasking, to make their work easy and faster. Keeping these points in mind, Asus, one of the leading laptop manufacturers, has introduced a new model, ASUS VivoBook X200CA-DB01T. Here we will see the ASUS VivoBook X200CA-DB01T Review.  In this model, the manufacturers have added all the essential features and specifications, required to transform the user's expectations to a reality, at an affordable price.
A touch screen laptop with Windows 8.1 license for less than 300 dollars. This particular model has taken the first place of our earlier list laptops under 300 dollars.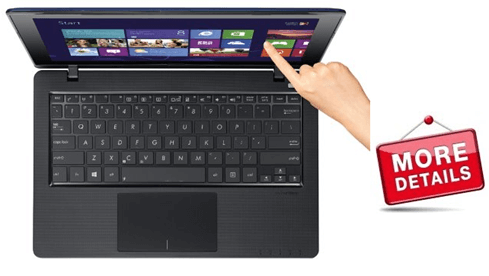 ASUS VivoBook X200CA-DB01T Review
Highlights of ASUS VivoBook X200CA-DB01T
· Light weight and compact design
· Powered by Intel Celeron 1007U 1.5GHz processor
· 11.6-inch intuitive touch screen
· Ergonomic Chiclet keyboard
· AudioWizard Maxx Audio Tuning
· 2GB RAM and 320 GB Hard Drive
· 5 hours of battery life
· Low cost with price tag less than $300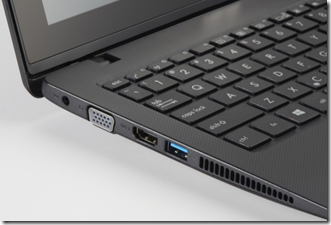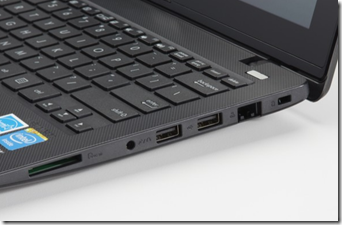 ASUS VivoBook X200CA-DB01T Technical Specifications
The X200CA houses an Intel Celeron 1007U 1.5GHz processor coupled with 2GB DDR3 RAM. It is equipped with Intel HD Graphics video adapter and provides rich and enhanced user experience. It incorporates a 320GB SATA hard drive, which provides sufficient space to store all your essential files and data. In addition, ASUS Web Storage gives an opportunity for the users to store 3 GB of their valuable data in the cloud, saving it from all forms of destruction.
The compact and lightweight design makes it easy for users to carry it around, without any hassle. The 11.6-inch intuitive touch screen panel is highly sensitive and the resolution of 1366x 768 pixels contributes to the excellence of the display. In addition to the touch screen, the X200CA features the Ergonomic Chiclet keyboard, which makes the typing really faster and simple. With the user-friendly keyboard and intuitive click-pad, it is easy to make presentations, sent messages or chat with the friends.
The exclusive SonicMaster and AudioWizard Maxx Audio Tuning developed by ASUS audio experts are integrated to X200CA to deliver rich and detailed audio experience when listening to music or watching movies. In addition to the excellent sound quality, the X200CA have a 720p HD camera to deliver clear videos for video chats.
The availability of USB 3.0 port enables ultra-fast data transfer speeds, making it possible for the user to transfer large GB files within seconds. The inclusion of HDMI port allows the users to connect peripheral devices, such as projectors, which can prove to be of great use for both professionals and executives. It also supports Wi-Fi 802.11n.
Why select ASUS VivoBook X200CA-DB01T?
It comes with Windows 8 pre-installed, which enhances the performance of the system. The multi-touch touchpad is large, when compared to other laptops of same configuration. The gesture control features enables the use of X200CA without touching the screen. The wide screen with 16:9 aspect ratios makes it an ideal choice for professionals and entertainment seekers.
The Chiclet keyboard is highly responsive to keystrokes, which makes it easy to type accurately. The use of Super Hybrid Engine II guarantees peace of mind for the users, as the system will automatically save all the documents, when the power falls below 5%. Moreover, the X200CA offers very short boot up period, and takes only two seconds to switch on from sleep mode.
The most interesting fact is that all these features along with the windows 8.1 license are available at an unbelievable cost less than $300, whereas other laptops with touch screen and windows 8 operating system is sure to drain away your pocket.
Cons: The processor is not much powerful and not suited for high-end video games and applications. Even though the company claims a backup of 5 hours, it becomes too less when used in real world conditions. Moreover, it does not include an optical drive for burning CDs or DVDs.
To Conclude: When compared to other laptops of the same configuration, the price of X200 CA is low. Asus is one of the most acclaimed manufacturer of hardware products and provide good customer care and after sales service, making ASUS VivoBook X200CA-DB01T true value for the investment you make.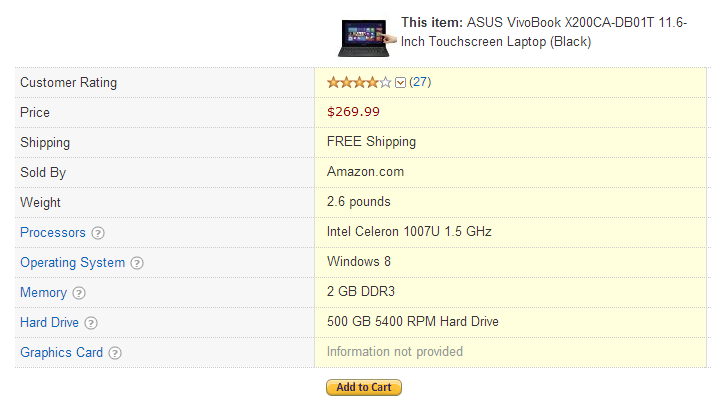 We are sure this ASUS VivoBook X200CA-DB01T Review would be helpful for your purchasing decision process.