There is no denying the fact that Acer and Asus are two considerable and substantial brands in the laptop markets. With their own exclusive range of products, these brands have managed to figure out how to cater to diverging requirements seamlessly. However, between Acer vs Asus – which one to choose becomes always a difficult question to answer.
Considering that people have their own needs and priorities in terms of specifications, providing an accurate answer could be a bit tougher. However, worry not, this post comprises some significant aspects that you can ponder upon while deciding whether you buy Acer or Asus. Scroll down and let's find out more.
[Factors to Consider] Figure Out the Winner in the Race of Asus vs Acer:
It is quite apparent to see Acer laptops in drabbing and basic designs. Throughout the ranges and models, all of them look quite similar.
Moreover, you are going to find less variation in terms of contour and overall appeal. And then, their design makes them look more substantial. Sure, you can find a variety of colour choices; however, the complete design is somewhat basic.
In terms of design, undoubtedly Asus is going to take the lead. They have got some minimalist, stylish, durable and robust designs.
The majority of Asus models are manufactured with metal casings, ultimately providing a professional finish. So, whether you choose Asus for professional use or persona, you can always rely on this brand for eye-catching impressions.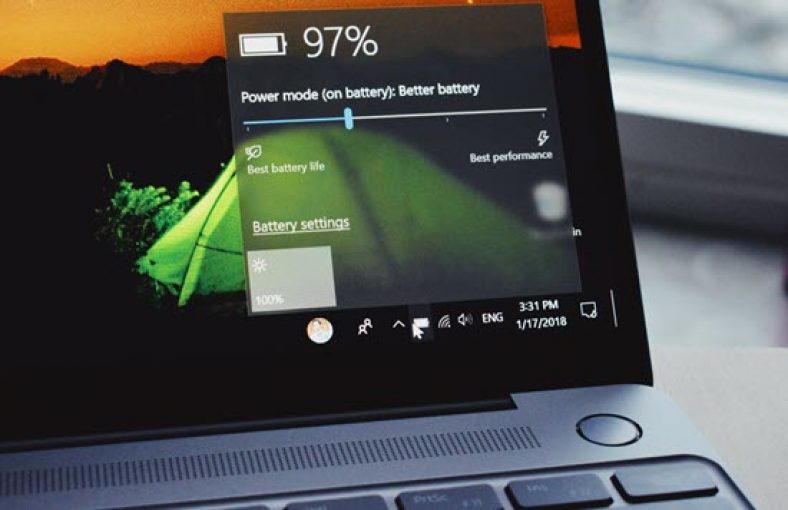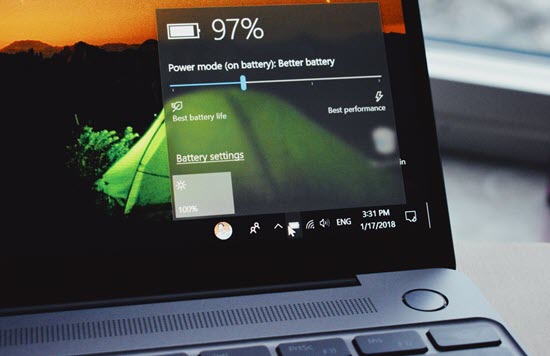 Acer:
Generally, you may find Acer laptops with 2-cell, 3-cell and 4-cell batteries. This may differ from model to model. However, if you are choosing with a 4-cell battery-powered laptop, you can ensure more and longer duration of power support. Thus, with different models of Acer, you can make sure of 3-10 hours of the battery life, depending on the chosen model and its cell type.
Asus:
As far as Asus models are concerned, you would only have to work with 2-cell and 3-cell batteries. Since Asus models don't comprise 4-cell batteries, you may have to compromise with the battery life. And, if you are doing some heavy work on the system, the battery wouldn't serve you as much as you would want.
3) Graphics and Screen Resolution:
In terms of graphics, UHD and Intel HD turn out to be the widely used graphics among Acer models. Also, a majority of gaming models of this brand are manufactured with NVIDIA GeForce graphics, and some are also equipped with AMD Radeon Graphics.
When it comes to screen size, you can find a variation, ranging from 13 inches to 17 inches. Most of the have a full HD screen, adequate resolution as well as LED backlight.
The graphics of Asus, especially in the gaming series, are NVIDIA GeForce. Additionally, the brand also uses Intel UHD and NVIDIA Quadro graphics widely across its models.
Talking about the screen size, they are available in a wide range, between 10 inches to 17 inches and more. Mostly, the screens are full HD. However, you may even find Ultra HD in some of them.
4) The Processor and Performance: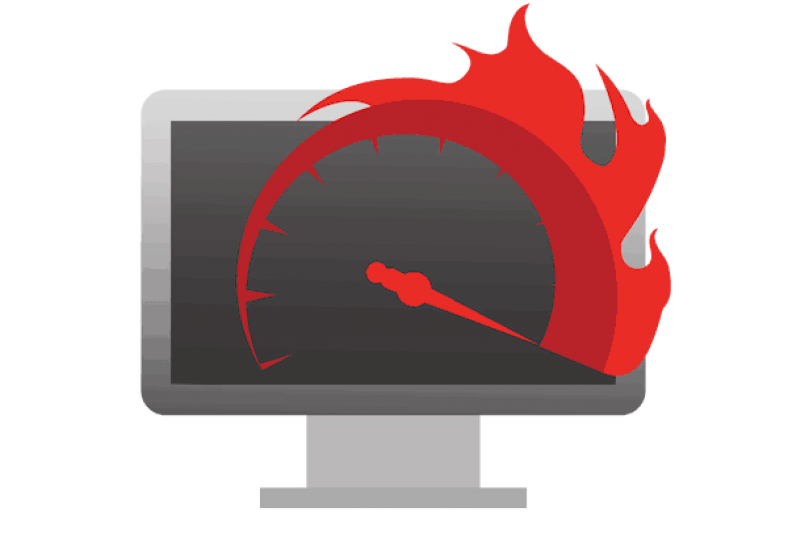 Acer:
The primary selection of processor in this company is Intel. Thus, you can ensure that the laptop models under budget are equipped with Intel dual-core processors. And, the models with higher specifications and price come backed with Intel quad-core processors, offering better performance as well as power.
Asus:
Mainly, Asus uses Intel Core processors in the majority of their models. However, in some, you can also find AMD, though the number is quite low. Further, irrespective of the price tag, Asus integrates processors in several of its devices, which is unlike the other brands and is a plus point for this brand. It ensures that your laptop effectively helps you with multitasking and running several apps at once.
In the past few years, Acer's customer support has declined drastically. There was a time when this brand was acknowledged for providing prompt and subpar customer service. However, the brand was not able to maintain the same standard.
You can contact the customer support executives of Acer through the live chat facility, available from 5 am to 2 am CST for Canada and US people. Or, there is a 24/7 phone line that can be used.
Although quick response can be acquired from the company, however, the ability to solve problems and queries is not what it used to be. For common resolutions, you can refer to their FAQ section. Or, you can even scroll through their YouTube channel for support. And then, there is the Acer community, in case you would like to take advice.
As far as Asus is concerned, the customer support can be contacted through phone, anytime from 6 am to 9 pm PST during the week and from 6 am to 5 pm PST on weekends. You can also use the chat facility during the same time frame.
During the specified time, their representatives are ready and available. Not just that, but they are knowledgeable as well about resolving and handling problems as quickly as possible through phone. However, the response time on chat can be quite lengthy.
Although Asus also provides support through its Asus support website; however, the platform is not efficient in comparison to chat and phone support. And then, their social media support doesn't work at all.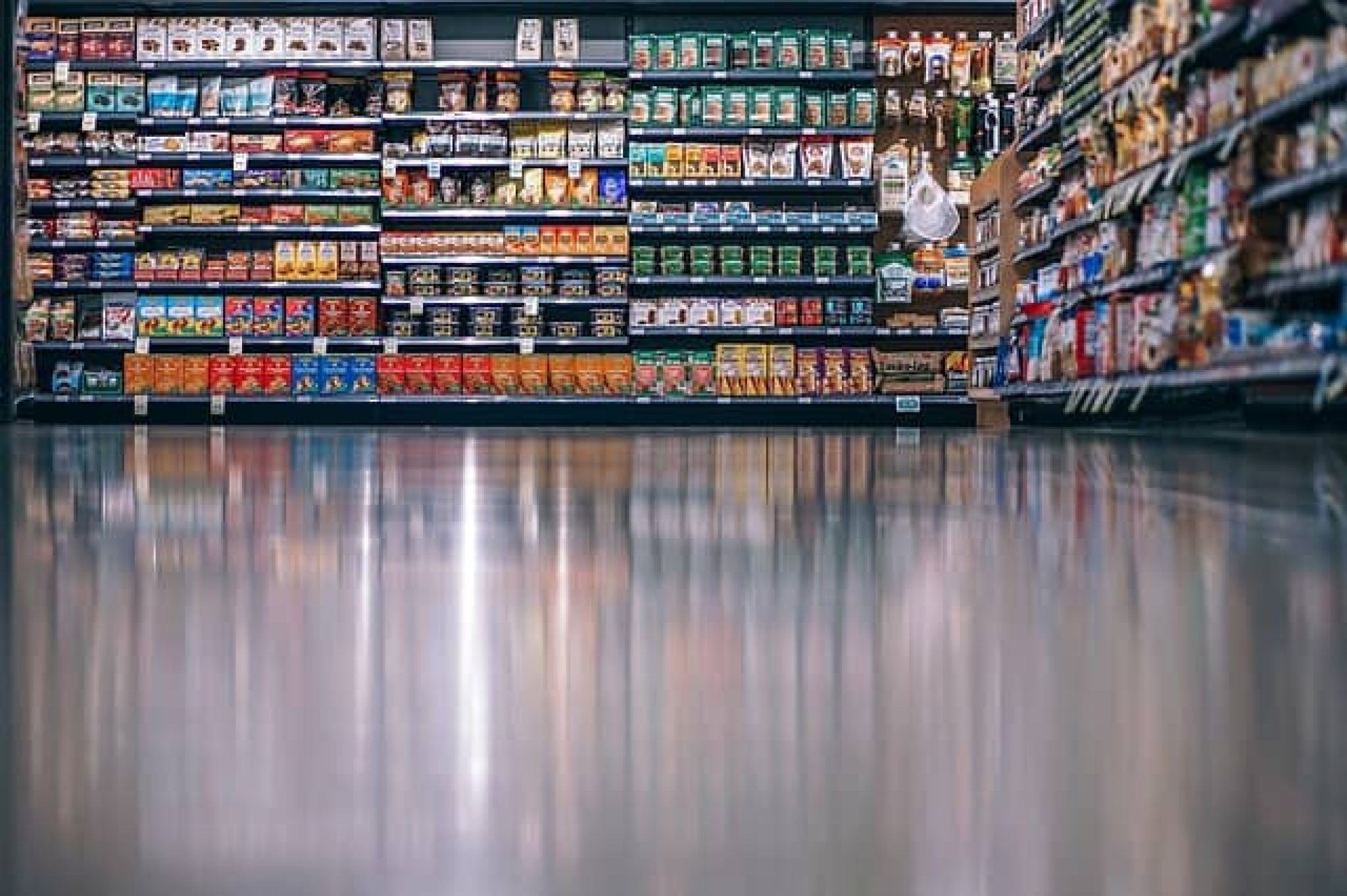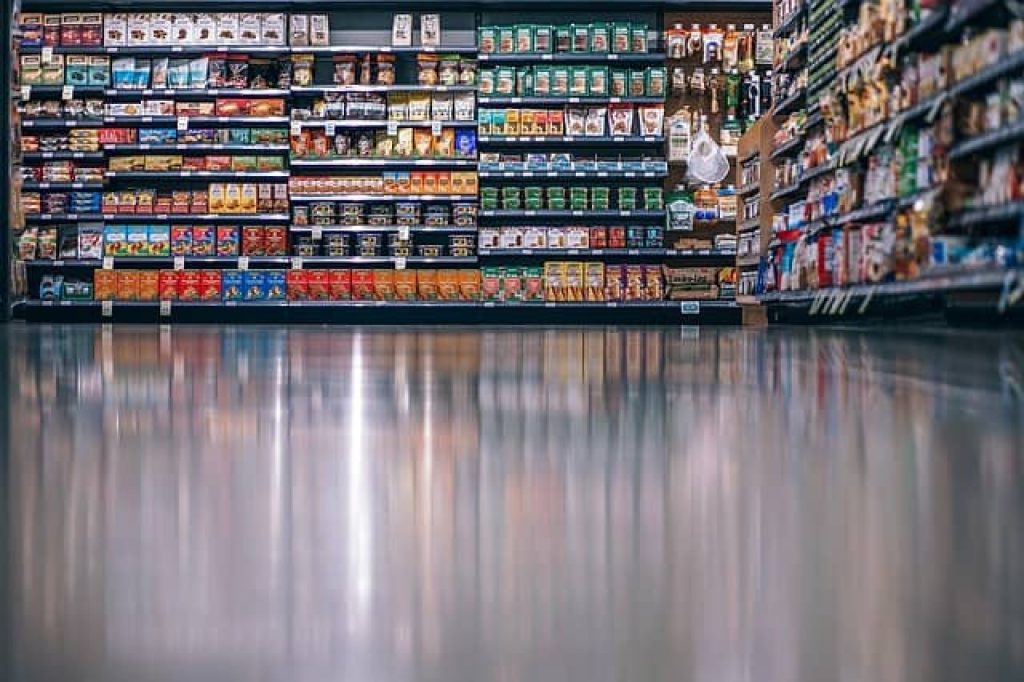 Acer:
For sure, Acer has a more comprehensive and extensive selection of models across all price ranges. So, whether you want to purchase a laptop within a low budget or you don't have any limit on the machine, Acer has covered you almost every time. In the categories, you can find:
2-in-1 laptops
Windows laptops
Chromebooks
Gaming laptops
Acer - Variety of Products
Asus:
Asus also provides a sufficient range of laptop models. However, it is not as extensive as Acer. Thus, you may find it a bit difficult to look for an Acer laptop that tick-marks all of the requirements in your list. In Asus, the line-up comprises:
Gaming laptops
Windows laptops
2-in-1 laptops
Chromebooks
Asus - Variety of Products
7) The Unique Propositions:
When it comes to figuring out where Acer stands out from the rest, hands-down it would be the variety that it has in its basket. As mentioned above, Acer offers a satisfactory range of products in every category and makes sure that its products suit most of the budgets.
The company is also known for developing durable and robust designs, built to last long. Although they might not be aesthetically appealing, they are built to withstand usage and time.
The only unique proposition that makes this brand worthwhile is the design of machines. Their laptops are qualitative and look exquisite as well. Even their cheapest model looks like an expensive one.
Further, with their slimline gaming laptop, backed by adequate performance and power, Asus made sure that their designs leave a substantial impact on the minds of users.
Acer: Unique Propositions
Asus: Unique Propositions
In case you want to have a comprehensive selection of laptops, Acer would be a great choice. They have got a wide range, in every budget, and make sure that you find your match. Also, if you are not bothered about designs much but want a robust machine, you can surely go with this brand.
If you are looking forward to buying a gaming laptop, Asus should be your ultimate choice. Its award-winning variety of ROG machines, buying this brand can be worth the hassles.
On top of that, Asus is what you should look for if the great and appealing design is what you want. And, finally, Asus has some of the best low budgets but competent machines to perform multi-tasking.
While pondering over Acer vs Asus, you would obviously want to know which model is best from the collection of both the brands, right? So, here is the list of top-notch laptop models coming straight from the inventory of Acer.
Top Acer Laptops to Consider

1) Predator Triton 500:
This one is a gaming laptop that almost every gaming-enthusiast will fall in love with. Nearly as fast as any other desktop gaming PC, this one comes from the era of sturdy, light, and thin laptops for gaming. Further, its features seem like a godsend. There is no way you would not want to own this beats.
Features:
Intel 8th generation Core i7-8750H CPU
16 GB DDR4 and 2666 in dual-channel mode memory
NVIDIA GeForce RTX 2060 graphics card
6-inch display with 1920 x 1080 resolution
512 GB NVMe SSD storage
2) Predator Helios 300
With this specific model, Acer decided to innovate around with this line-up category. In Helios 300, you can find a stable aluminium and plastic chassis, providing the entire model with a premium look. And then, compared to the other models in this category, this one is quite compact for its screen size as well.
Features:
Intel Core i7-9750H processor
8 GB DDR4 and 2666 in dual-channel mode memory
NVIDIA GeForce GTX 1660 Ti graphics card
15.6-inch display with 1920 x 1080 resolution
512 GB PCle SSD storage
3) Swift 5:
This ultra-light laptop has been manufactured to accomplish several goals and objectives on the professional front. Completely productivity-oriented model, this one has a higher performance, courtesy to its adequate internals. Further, it has even got a premium and stylish design, enhancing its overall value even more.
Features:
1.6GHz Intel Core i5-8265U quad-core processor
Intel UHD graphics 620
8GB DDR4 RAM
15.6-inch screen with 1920 x 1080 resolution
256 GB PCle SSD
4) Aspire E:
Every once in a while, a well-known manufacturer introduces such a laptop that defines its low value. And, Aspire E is one such laptop from the stock of Acer. With a comfortable keyboard and decent battery life, this model can take care of your workload without any substantial hassles.
Features:
Intel Core i5 8th generation 8250U, 1.6 GHz
8 GB DDR3L SDRAM
16 GB DDR3L SDRAM
NVIDIA GeForce MX150 graphics card
15.6-inch display with 1920 x 1080 resolution
Top Considerable Asus Laptops:
Moving forward, you can always make your better decision, while choosing one out of Asus vs Acer, by considering these options mentioned below. So, here are some of the significant choices that you can navigate through.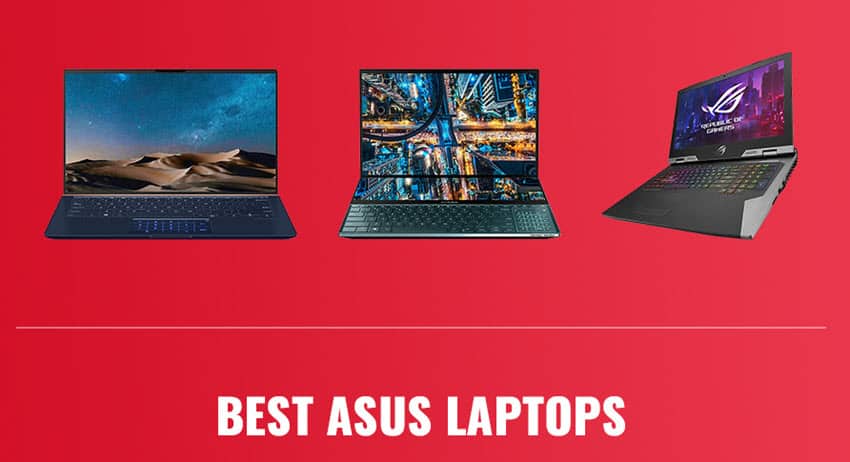 1) ROG Strix Hero III:
The ROG line of Asus is one of the most well-worthy offerings by this brand. Sitting at the head of the gaming domain, this one has been integrated with the newest and latest technologies. Along with new GPU and CPU options, this one has also got RGB strips with bottom edges.
Features:
Intel Core i7-9750H
32 GB DDR4 of memory
NVIDIA GeForce RTX 2070 graphics card
17.3-inch display with 1920 x 1080 resolution
1TB Intel SSD storage
2) Zenbook 14:
Although the smallest laptop in the world, this one is packed with a robust process that ensures you never feel behind the competition. Its claimed all-day battery life and sweet sound add more sweetness to the whole deal. Its smaller size makes it look a bit below the segment; however, it can run as amazingly as any other beast of a machine would.
Features:
Intel Core i5 8th generation 8265U processor
8 GB of DDR4 RAM
Integrated Intel HD graphics 620
14-inch display with 1920 x 1080 resolution
256 GB of SSD storage
3) FX504 TUF:
Although more like several other gaming platforms, however, Asus has integrated top-notch components in this one. Even though it has got a fantastic performance, you are sure to find this model extremely affordable. With medium settings and decent audio, this one has made sure that it matches all of your requirements. 
Features:
Intel Core i7 8750H processor
NVIDIA GeForce GTX 1050 with 2GB/4GB GDDR5 VRAM
32 GB DDR4 SDRAM
15.6-inch screen with 1920 x 1080 resolution
1 TB SATA HDD
4) Vivobook S15:
In case you are looking forward to buying a colourful laptop with a unique design, this one should be your ultimate choice. Sure, Vivobook S15 has been incorporated with advanced technology and amazing features, however, its battery life could be a little bad point as it is not up-to-the-mark. But, if this is your choice for mild day-to-day work, you are definitely making the right decision. 
Features:
Intel Core i5 8250H processor (up to 3.4Ghz)
8GB DDR4
Integrated display card with NanoEdge Technology
15.6-inch Full HD Widescreen
256GB SSD
Wrapping Up:
Similar to any other brand, both of these Asus and Acer come with both the good as well as the bad points. In the end, it is sorted that both of these have a fantastic quality of laptops with a price range available for almost every other budget.
On top of that, the customer service and support of both of these brands turn out to be an issue. So, in case there arises a situation when you may have to reach out to the customer support, this could be the downside for both Asus and Acer.
However, with the latest technology and features, there are improbable chances of you requiring customer support.
So, now that you are at the end of the post, we will recommend that you dig a bit deeper and find out more about both of these brands and their performance. Finally, consider these points as mentioned above for Acer vs Asus and choose the one cautiously. Make sure that you put your finger on the right model so that you would not have to regret later.